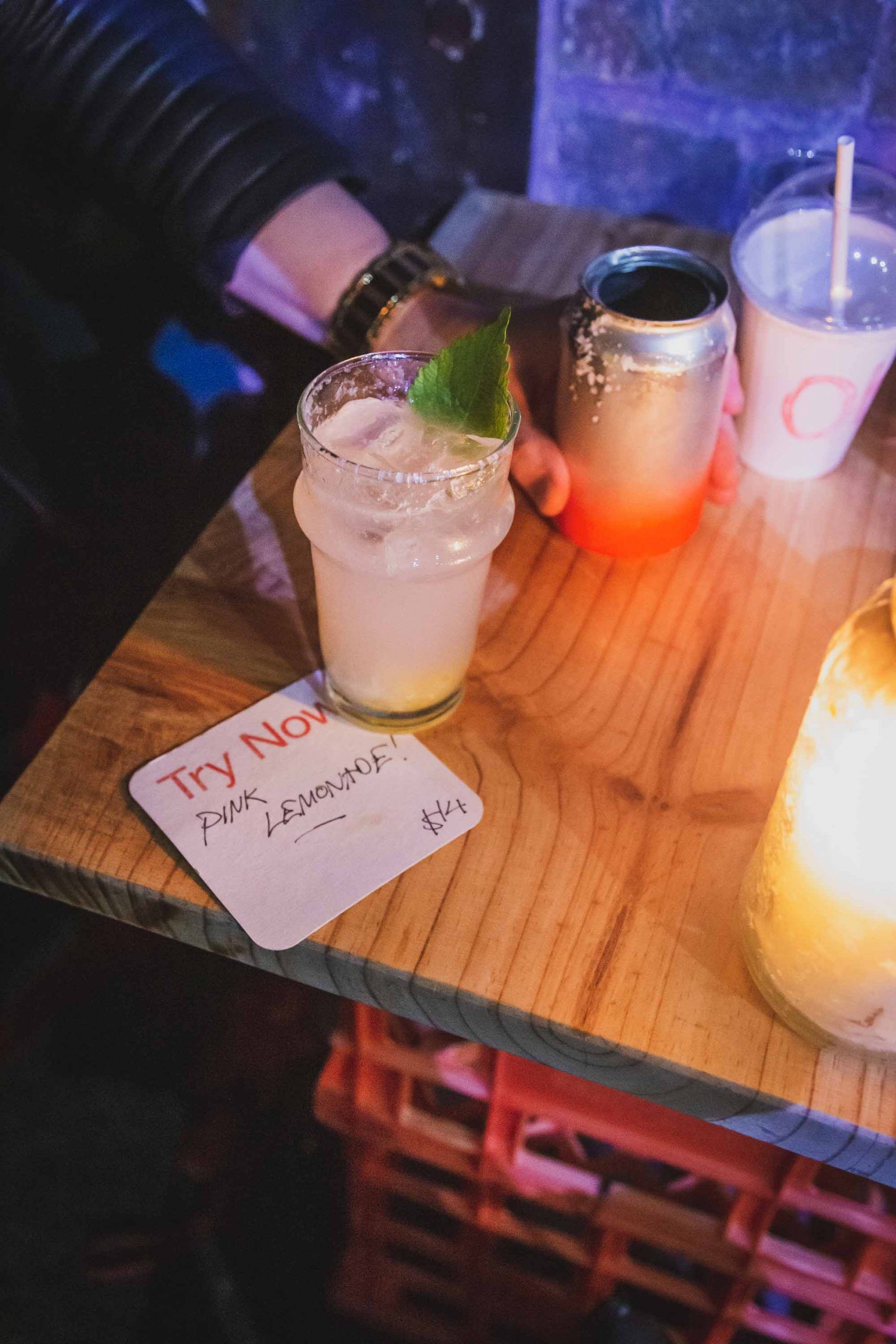 Bright fruit flavours and soda make this tequila drink — playfully titled 'Pink Lemonade' — from Sydney's Cantina OK! sing.
Ever since Cantina OK! arrived on the Sydney bar scene, they've been putting out a carefully considered cocktail of the week. There's always some interesting technique applied to it, and an interesting ingredient — but always, always with a focus on what is delicious.
So should you be able to snag a spot at what is one of the country's smallest bars — it occupies an old car parking space, and that's about the size of it — it makes sense to give the special a go (perhaps take their twist on a Margarita for a spin first).
We recently took that very advice and came away with the recipe for this neat example of a great tequila drink.
Cantina OK!'s Pink Lemonade
Ingredients
1 tsp candied fruit
20ml strawberry syrup
40ml blanco tequila
10ml lemon juice
soda water (to top)
shiso leaf (to garnish)
Instructions
Shake all ingredients except the soda with ice.
Strain into a highball glass.
Fill with ice. Top with soda.
Notes
Adapted from a 2020 recipe at Cantina OK!, Sydney.