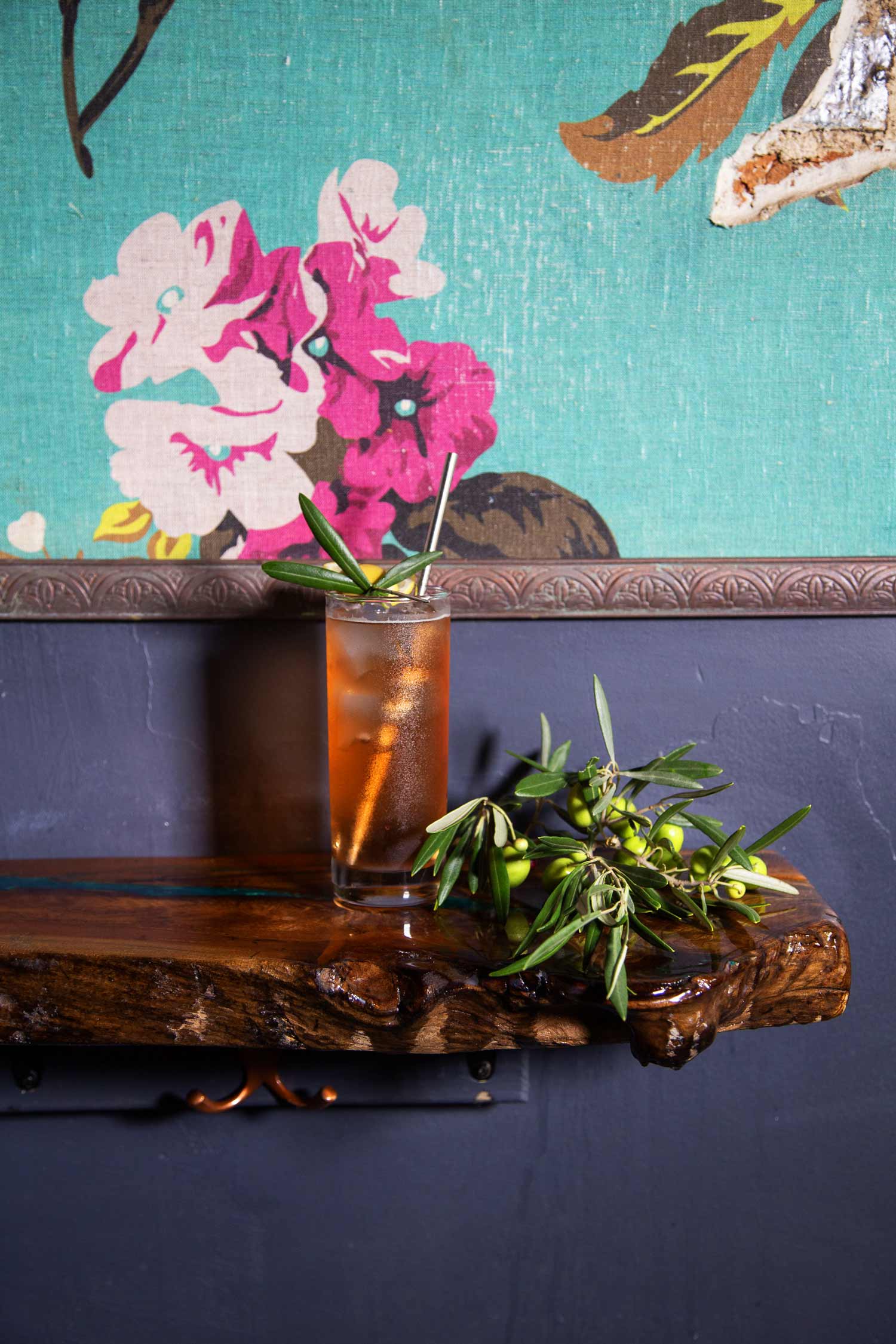 The Crossroads cocktail draws inspiration from two classic drinks.
PRESENTED BY BOOTHBY IN PARTNERSHIP WITH AUSTRALIAN COCKTAIL MONTH
When it comes to cocktails, sustainability has been high on the agenda for a little while now. Bartenders have found new ways of repurposing ingredients, wringing as much flavour from them as they can before they hit the bin. It's good for the bar's bottom line, and it's good for drinkers in search of deliciousness.
Ends & Means in Fitzroy is one of those bars that have put sustainability at the core of what it does, but you might not know it when you walk in — they don't beat you about the head with it. Instead, whenever we've visited their focus has been squarely on hosting a good time.
That's what makes it a good example of a great neighbourhood cocktail bar.
This Crossroads cocktail from Ends & Means — you can get the recipe below — is, and the clue is in the name, one that draws inspiration from two drinks: a Dirty Martini, and the Whisky Highball.
Crossroads
Ingredients
60ml Monkey Shoulder
20ml lemon stock*
10ml Crawley's Olive Brine
Top with Fever-Tree Italian Blood Orange Soda
Instructions
Build ingredients in a highball glass.
Fill with ice, garnish with a freshly plucked olive leaf and pickle brined olives.
Notes
*To make the lemon stock:
Use the spent husks of lemons (and/or limes) by combining three parts water to two parts citrus husks. Bring to a gentle boil on the stove for five minutes. Remove the citrus husks. Add 3 percent citric acid and 2 percent malic acid to the mix. Bottle and chill.