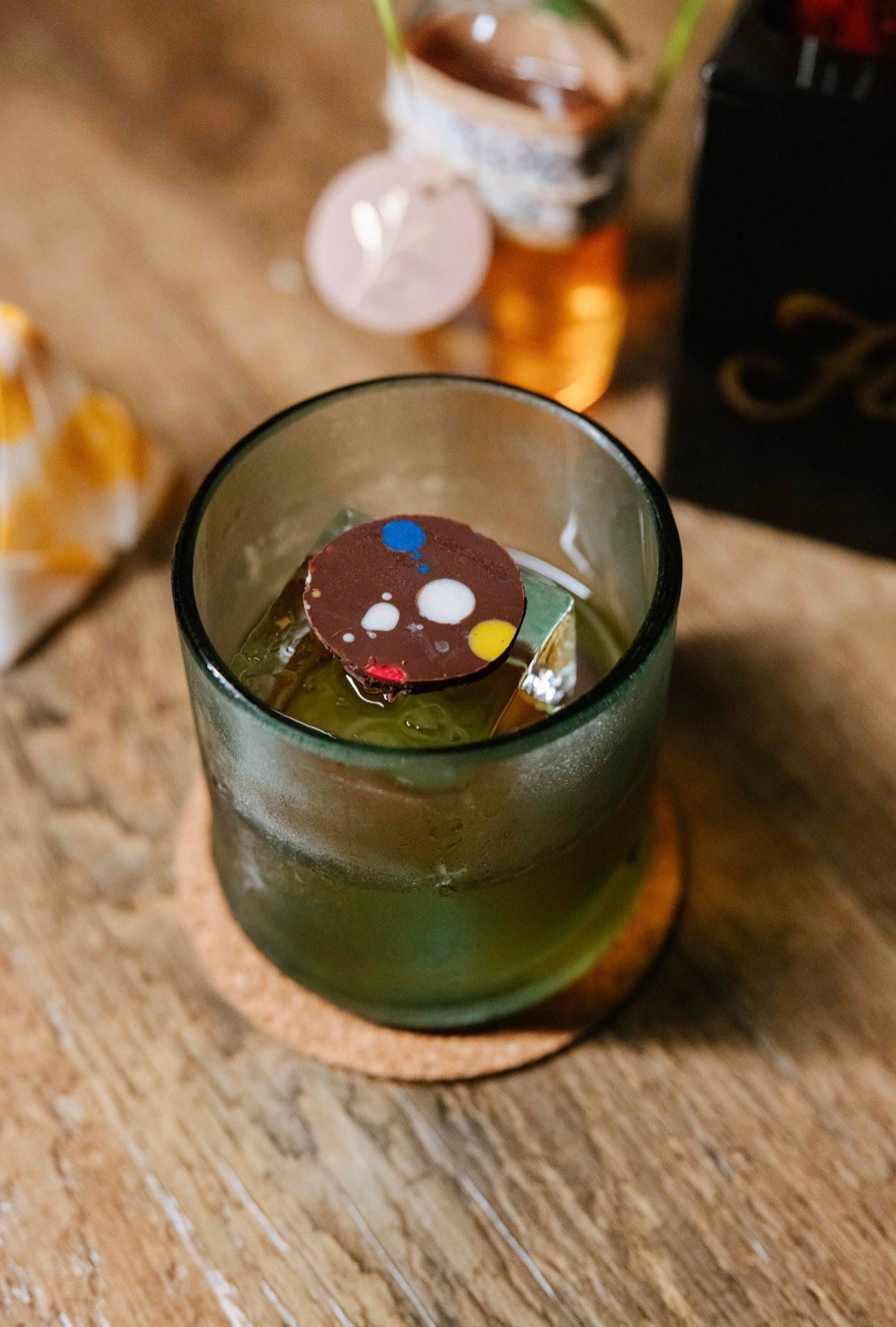 Bartender Judith Zhu makes vermouth from waste wine.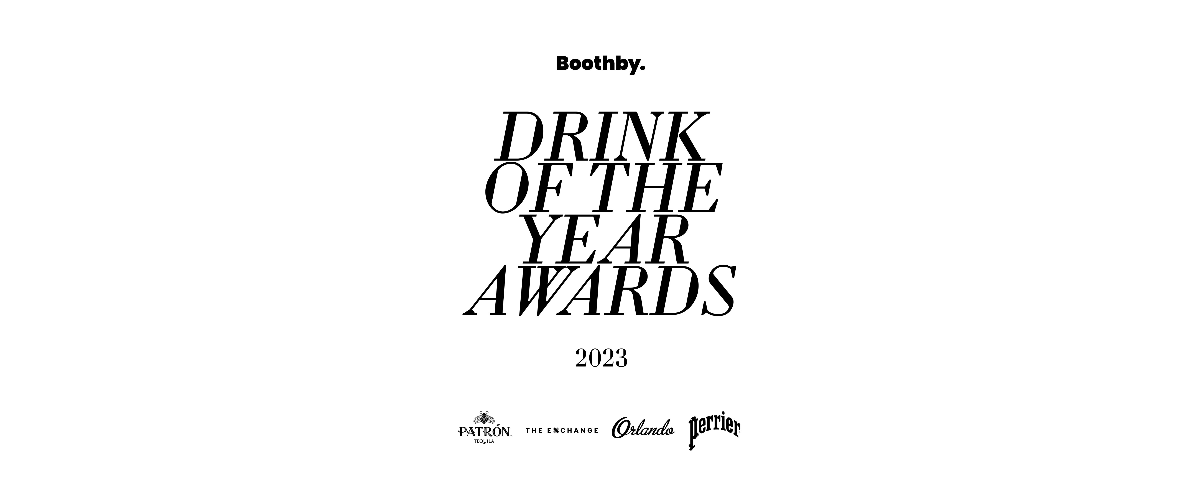 Tops N Tails cocktail
Notes
From the drink's originator, Judith Zhu:
"The concept behind Tops & Tails draws inspiration from the fundamental beliefs of Flor De Cana as a brand. Its name symbolises the utilisation of ingredients derived only from wastage within our own bar's ecosystem. Further, the falernum can be repurposed as a base for any tiki cocktail and mocktail creation. Our homemade vermouth showcases the remarkable potential of lengthening the use of wine. The chocolate was sourced from sustainable and fair trade brand Callebaut, with any excess melted and reused for indulgent whiskey and rum tastings."
Ingredients
45ml flor de cana 12
15ml reclaimed homemade waste wine vermouth
15ml homemade waste falernum
3 dash orange/chocolate/saline solution
Garnish with tempered dark chocolate art
Instructions
90ml batch pour over ice in old fashion rocks glass, garnished with tempered dark belgium chocolate.
For the Reclaimed Homemade Waste Wine Vermouth:
1.Herbal Rum Base for Vermouth
Ingredients
500ml Flor De cana 4
0.01g Worm wood
0.005 Gentian Root
0.005g ground Oregano
0.001g Angelica Root
0.001g Vanilla Bean
0.01g lemon Peel
0.005g Orange peel
0.001g Cinchona
0.001g sage
00.1g thyme
0.001g Basil
0.001g Rosemary
20g Carrot head/offcuts
20g Tomato stem/offcuts
10g Bell peppers (stem/offcuts)
Method
Combine all ingredients, vegetable waste (diced) in vacuum seal bag and sous vide at 40 degrees for 2 hours. Make sure to massage ingredients through the bag throughout the sous vide process. Filter and strain with an oil filter. (yield ≈ 500ml)
2. Adding Waste Wine and Dosage to Rum Base
500ml Herbal Rum Base
1500ml Waste Wine (Viognier/skin contact wines were used as that was the highest wastage at Doorknock)
500ml (1:1) Sugar Syrup
Method
Combine herbal rum base with ratio of waste wine, based on availability and amount of ingredient usage. (yield ≈2.5L)
Homemade waste falernum:
500g Lemon Husk
75g Banana Skin
100g Pineapple Skin
200g Dates
200g Lime Husk
4 star anise
20 cloves
400ml water
750g sugar
Method:
Combine all ingredients, fruit waste (diced) in a vacuum seal bag and sous vide at 60 degrees for 1 hours. Make sure to massage ingredients through the bag throughout the sous vide process. Filter and set aside.
Clarification of Falernum:
4g Agar
250g water
Method
Heat up water to 90 degrees, combine with agar and mix consistently. Pour hot Agar Solution into a metal container. Pour falernum undisturbed into agar mix. Refrigerate in the freezer for 30 min or until slight jellylike consistency. Lightly break jelly consistency and allow it to thaw through oil filter for clarification. (yield ≈ 750ml)
Chocolate/Saline/Orange Solution:
5ml Orange Bitters
5ml Chocolate Bitters
5ml water
1g salt
Method:
Combine in dropper
Tempered Dark Chocolate Garnish
Ingredients:
Spatula
Acrylic sheets
Dark chocolate
Sous Vide
Food scale
Non-serrated knife
Small vacuum bags
Vacuum seal 500g dark chocolate into bags
Melt chocolate at 40 degrees using sous vide, whilst massage thoroughly.
Lower temperature to 27 degrees to reach first stage of crystallization
Increase temperature of chocolate to 31 degrees, optimal form for tempering.
Cut vacuum seal bag and spread onto acrylic sheets using spatula
Once chocolate is hard enough to touch, use pastry molds to cut out shape.