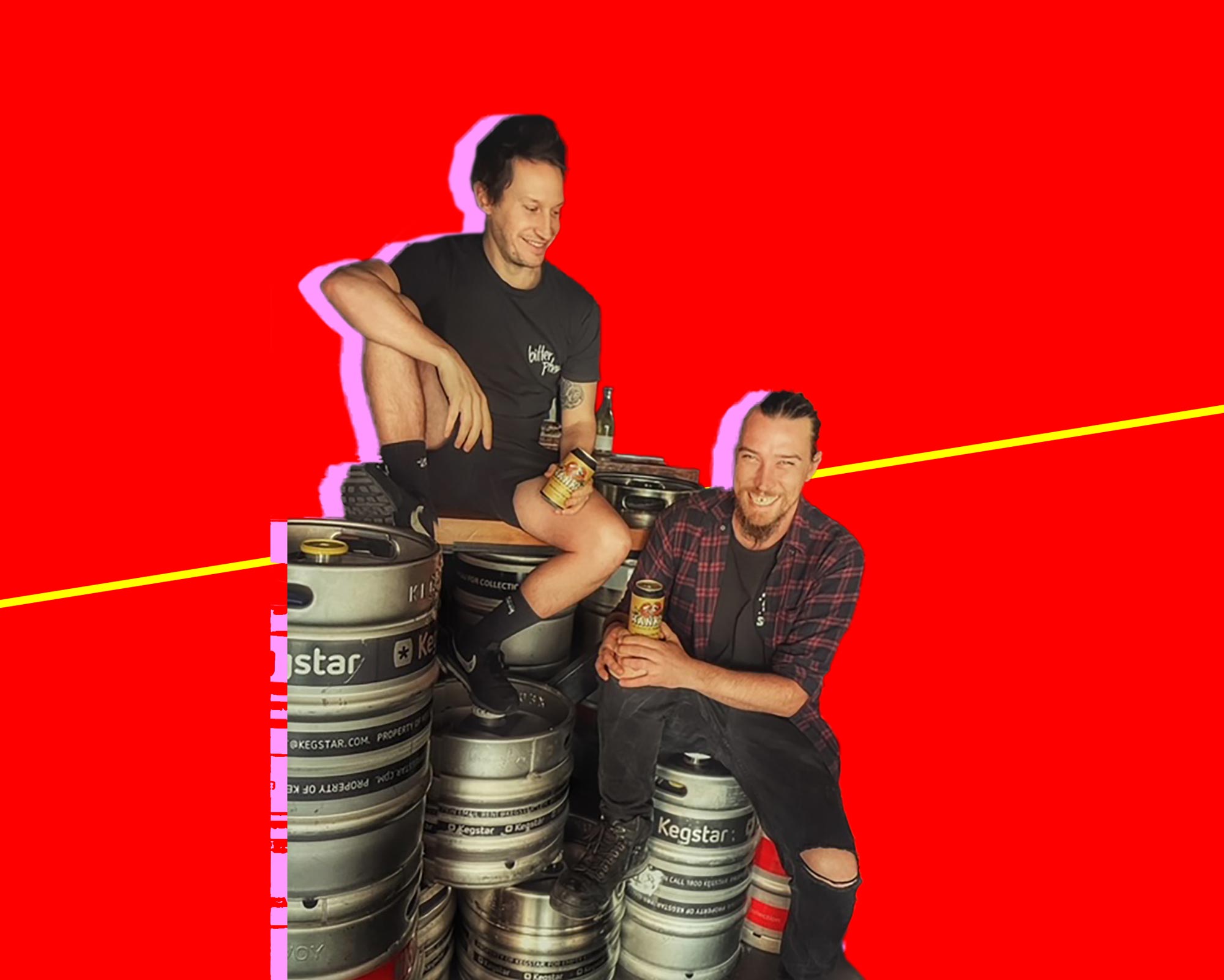 Everything we know about Hank's, a new cocktail bar below Bitter Phew.
Once this whole Sydney lockdown shebang is over — this time — there's a new neighbourhood bar with a focus on native ingredients and sustainable ways set to open.
It's called Hank's, and it's downstairs from renowned beer bar Bitter Phew, on Oxford Street in Darlinghurst.
"Everybody knows a Hank or someone like a Hank," says bartender Lou Dare, who will be running the bar and taking care of the cocktails and wine. "The old guy at the end of the bar, who probably has a busted up nose from his days golden glove boxing, or he's got some cool stories, — the kind of person who can get along with everyone. We've just built upon that," he says.
It's Dare's first foray into bar ownership with business partner and Bitter Phew owner Aaron Edwards.
Edwards and Dare are keen to point out that Hank's will be a neighbourhood bar first and foremost.
"Lou and I want the same kind of thing: we do want to be sustainable, we do want to work with local ingredients, but it's just become a bit of a cliche catch-cry for some venues," says Edwards. "I don't want that to be the only reason why we're doing what we're doing. Hank's is meant to be a good neighbourhood bar that just happens to be good at what it does.
"It's meant to be a good all round bar that just happens to be using indigenous ingredients, or local ingredients, with a really strong focus on sustainability — almost like it's normal as opposed to unique."
Below, we've got everything we know about Hank's — what's in store for the drinks, the food, when they're opening and more.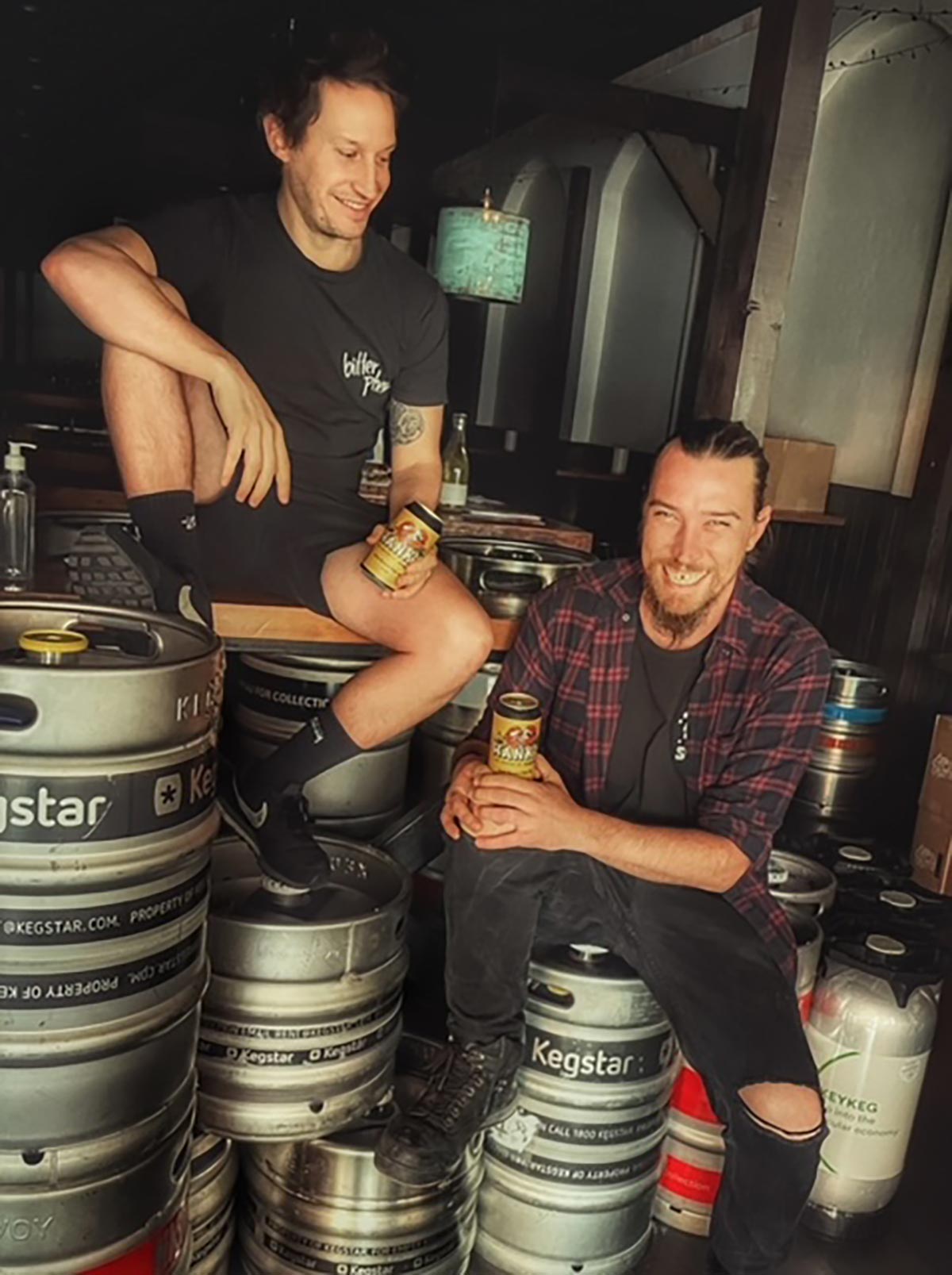 What's the big idea behind Hank's?
As we mentioned at the top, Hank's is designed to be a neighbourhood bar which happens to have a focus on native ingredients and sustainable practices.
"I've been a big advocate for local producers for a long time," says Dare.
Expect cocktails informed by the seasons, a touch of foraging, and the use of Australian flavours and ingredients.
What's the atmosphere going to be like?
"This bar's had about three false starts," says Edwards. "Every time we're going to open it we go into lockdown."
When Sydney emerged from the last lockdown, because of the restrictions around the number in people allowed into venues, they ended up using the space as an overflow area for Bitter Phew. Not this time around, though.
"Upstairs, you've got Bitter Phew, which is just under 100 [capacity]. Then as you get to the bottom of the stairs, where the entry is [to Hank's] there's an old warehouse style wooden sliding door we've built into the stairs — that slides across, and then you step into Hank's," says Edwards.
"The best way to describe it would be kind of like that old warehouse style boxing gym — there are big, huge beams jutting out of the walls, there's posts in the middle of the room, some tongue-in-cheek fairy lights thrown up there; at the same time, the bar is very refined, it's not rough' it's very well put together [and] nine metres long."
"It feels like this very inviting space," says Dare.
What will the drinks be like at Hank's?
Expect a spirits range that features 12 great examples of any given spirits category.
"It's not going to be a Baxter Inn with 600 bottles," says Dare. "There will be a dozen or so of each offering, a dozen Aussies, a dozen Americans, a dozen Scottish, and all the other categories as well."
"It's not going to be 12 fixed gins and that's it," says Edwards. "It might be 12 for three months, and then we rotate that batch of 12."
"A curated choice rather than all of the choice," Dare says.
As you might expect, they want the drinks focus to be different to the beer-centric menu of Bitter Phew.
"Bitter Phew is one of Australia's premier beer venues, so we're not going to try and do too much on that side of things — we'll obviously have some cool offerings," says Dare.  "The cocktails and wine are where we're going to be put most of the attention."
There will be beers on offer, though — including some they've brewed for the bar, under the Hank's label.
"We've got two beers brewed," says Edwards, "that managed to launch the day we went into lockdown.
"Upstairs has such a strong beer knowledge, we've never really delved into it. I think Hank's gives us the opportunity to distance ourselves from what Bitter Phew does but to still have bit of fun and to use the skill in actually identifying a good product. The goal is to have it on on-prem."
Will there be a food offering?
There is a kitchen and they will be offering food — expect pizzas — but what it is exactly will depend on what the restrictions look like when they open.
"Hopefully a rotating popup of chefs," says Edwards. "I don't think we're going to go down the path of a full-on takeover or anything like that, maybe a couple of collaborative cocktails, condiments, and a Table for 20 vibe once a month."
Where is it?
You'll find Hank's downstairs at 137 Oxford Street, Darlinghurst. They're licensed for 60 people. [Open in Google Maps.]
Online, you can follow hank's on Instagram at @tryhanks.
When are they open?
Again, a lot depends on just what the restrictions look like when the NSW government decided to allow hospitality venues to reopen to punters.
"It's a hard question considering this environment that we're in," says Edwards. "If we ignore what's happening now, ideally we want to be running Wednesday to Saturday at a minimum. The realities of coming out of this lockdown is that we're just going to have to adapt."