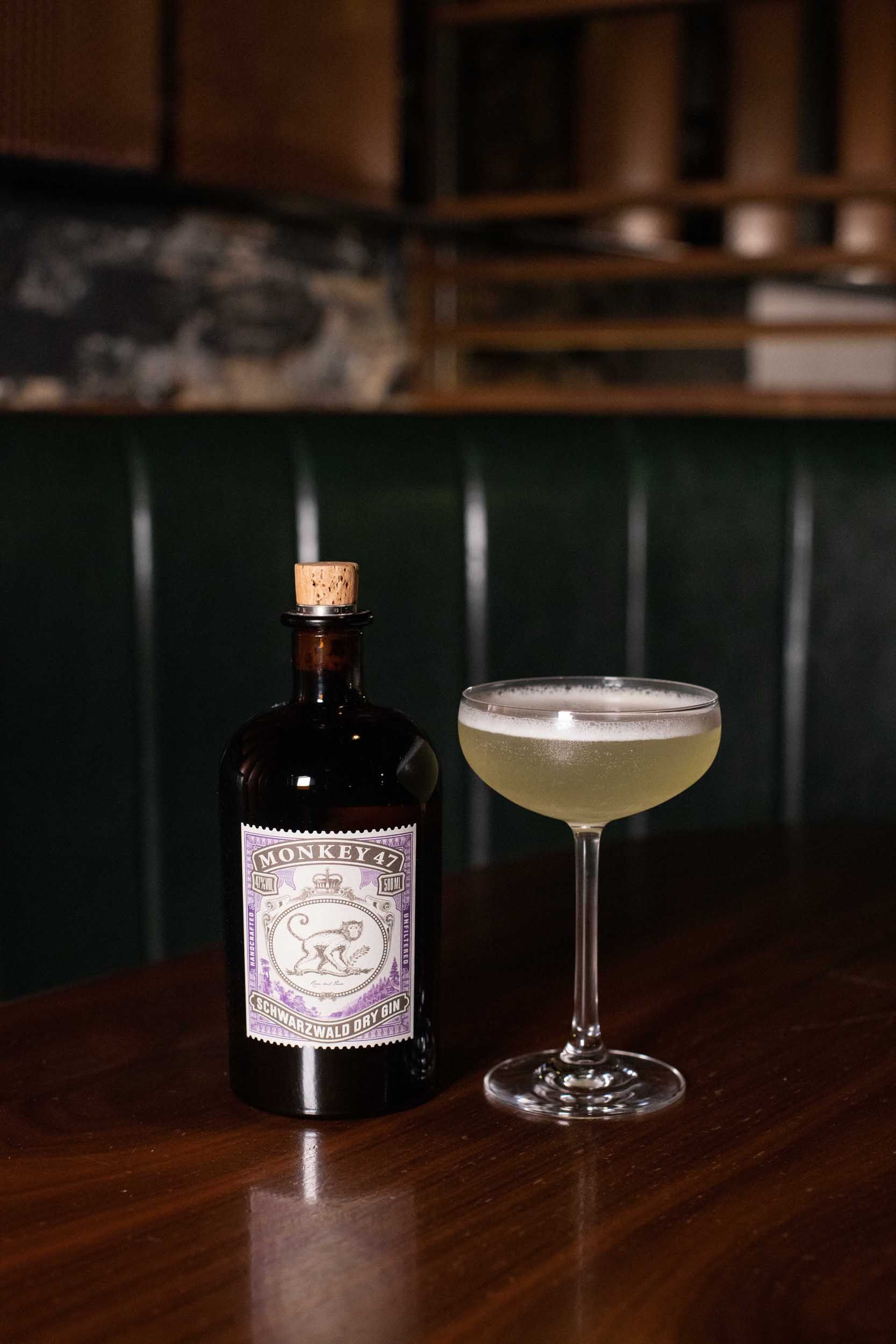 Watch as Maybe Mae's Nick Corletto talks us through the InVerte cocktail, using Monkey 47 Gin, Muyu Jasmine Verte, champagne acid and more.
At the pointy end of Australian cocktail bars, among those who have a forward-thinking approach to drinks and great service, Maybe Mae is a leading light.
We've written before about the Adelaide cocktail bar's drinks, and got to visit the bar last week to try their cocktails for Australian Cocktail Month.
If you've picked up your $20 ticket for Australian Cocktail Month — which gives you access to deep discounts on top tier drinks at 72 bars around Australia during May — you too can order the InVerte at Maybe Mae, and we've got the recipe below.
You'll notice it's not a simple recipe. It's one of those drinks that has a bunch of technique thrown at it, but the thing you'll remember about it?
It's utterly delicious.
InVerte
Ingredients
30ml Monkey 47 Gin
20ml Muyu Jasmine Verte
40ml champagne acid (spent champagne, acid concentrate, soursop)
20ml pineapple syrup
Instructions
Shake all ingredients with ice.
Starin into a chilled cocktail glass.
Garnish with three drops of jasmine oil on top.
Notes
Recipe from Nick Corletto, Maybe Mae, Adelaide, 2021.