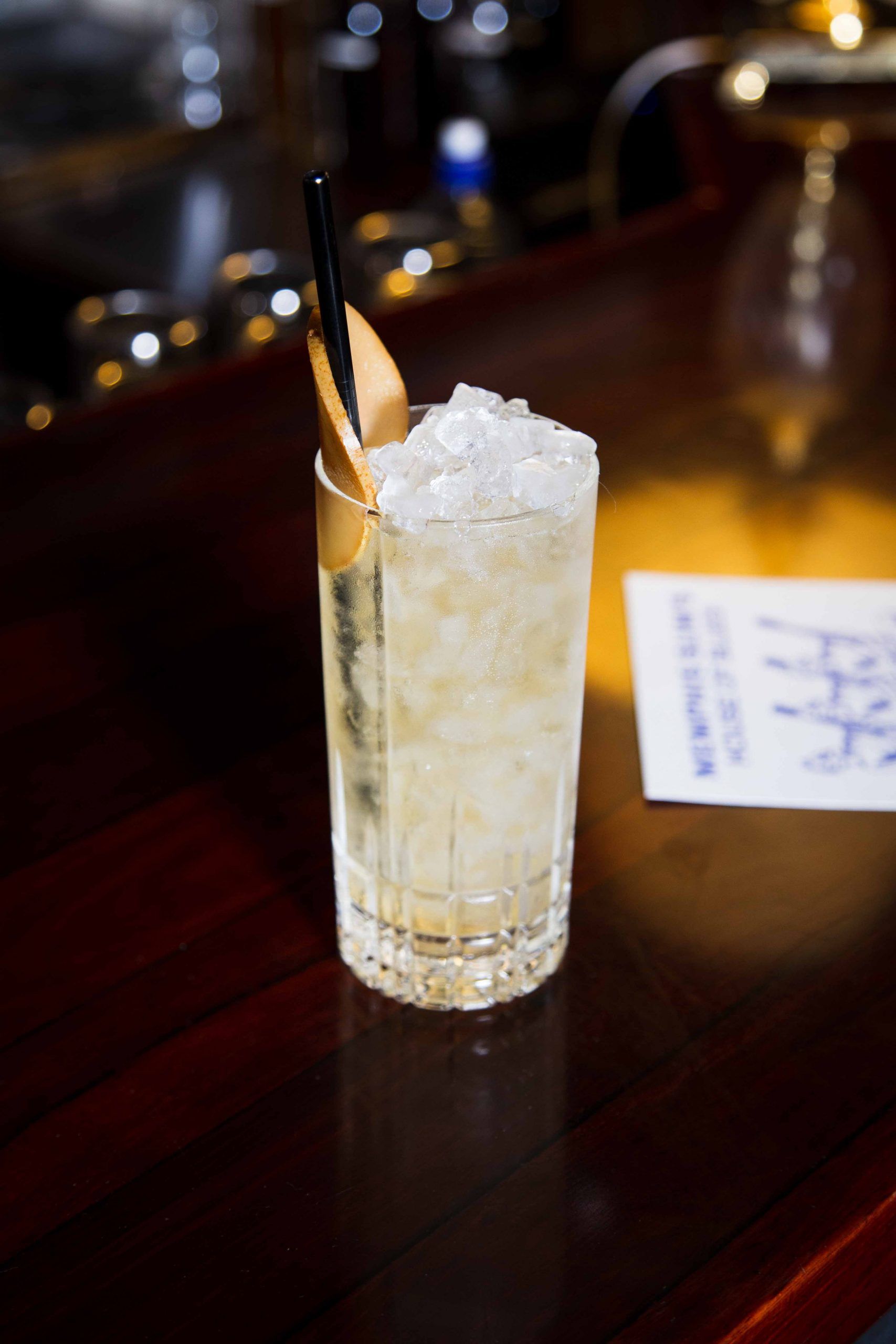 What is a Cobbler? Here's a brief history, along with Michael Keogh's modern recipe for a very old, classic cocktail.
What is a Cobbler? We're not talking shoes here, people.
A Cobbler is comprised of a spirit (or wine), a sweetener, loads of crushed ice, and a fruity garnish. It's a pretty simple template and one that is ready to riff on, like the recipe we have below from Memphis Slim's House of Blues in Adelaide. Their Glenfiddich Whisky Cobbler is one of the cocktails they are showcasing for Australian Cocktail Month. It takes the basic Cobbler idea, and throws some modern-day bartending technique at the recipe — take a look below (and watch the video) to learn more.
The Cobbler is an old drink, and one that was likely made with sherry. In the 1862 cocktail book, The Bar-Tender's Guide, 'Professor' Jerry Thomas wrote:
"Like the julep, this delicious potation is an American invention, although it is now a favorite in all warm climates. The "cobbler" does not require much skill in compounding, but to make it acceptable to the eye, as well as to the palate, it is necessary to display some taste in ornamenting the glass after the beverage is made."
In the book, Thomas included no fewer than seven iterations on the Cobbler: the Sherry Cobbler receives top billing, followed by a Champagne Cobbler, and a Catawba Cobbler — made with catawba wine, catawba being a grape most likely native to North Carolina and widely planted up until the 1860s. There's also a Hock Cobbler (using, most likely, riesling from the Rhine region of Germany), a Claret Cobbler, and a Sauterne Cobbler. Oh, and rounding out the list: the Whiskey Cobbler.
The Whiskey Cobbler is suited to a warmer climate; packing the drink with crushed ice and dousing it with whisky might be the only way to approximate the chilly cellars of Scotland when you're closer to the equator.
As the ice melts, it dilutes the drink, refreshing with each sip — this is why you'll want to use a flavoursome whisky (and a good measure of it, too).
Australian Cocktail Month brings you discounts on delicious cocktails at 72 great bars across four cities, supporting bars, bartenders and spirit makers along the way — get your $20 pass to good times here.
Glenfiddich Whisky Cobbler
Ingredients
30ml Glenfiddich 12
30ml Seppeltsfield DP117 "Fino"
30ml acidulated pear
20ml quince syrup
Instructions
Build ingredients in a Collins glass.
Add crushed or pebble ice.
Stir and swizzle.
Garnish with a sweet pickled pear.
Notes
To make the Acidulated Pear:
Juiced and clarified pears, modified by adding 10 percent acid solution. The acid solution is four parts water to one part "magic acid". Magic acid is two parts malic acid to one part citric acid and one part tartaric acid.

To make the Quince Syrup:
Equal weight sliced quinces and sugar, plus half weight water and cinnamon quills and vanilla vac sealed together. Sous vide at 65 degrees for 3 hours, strain and bottle.