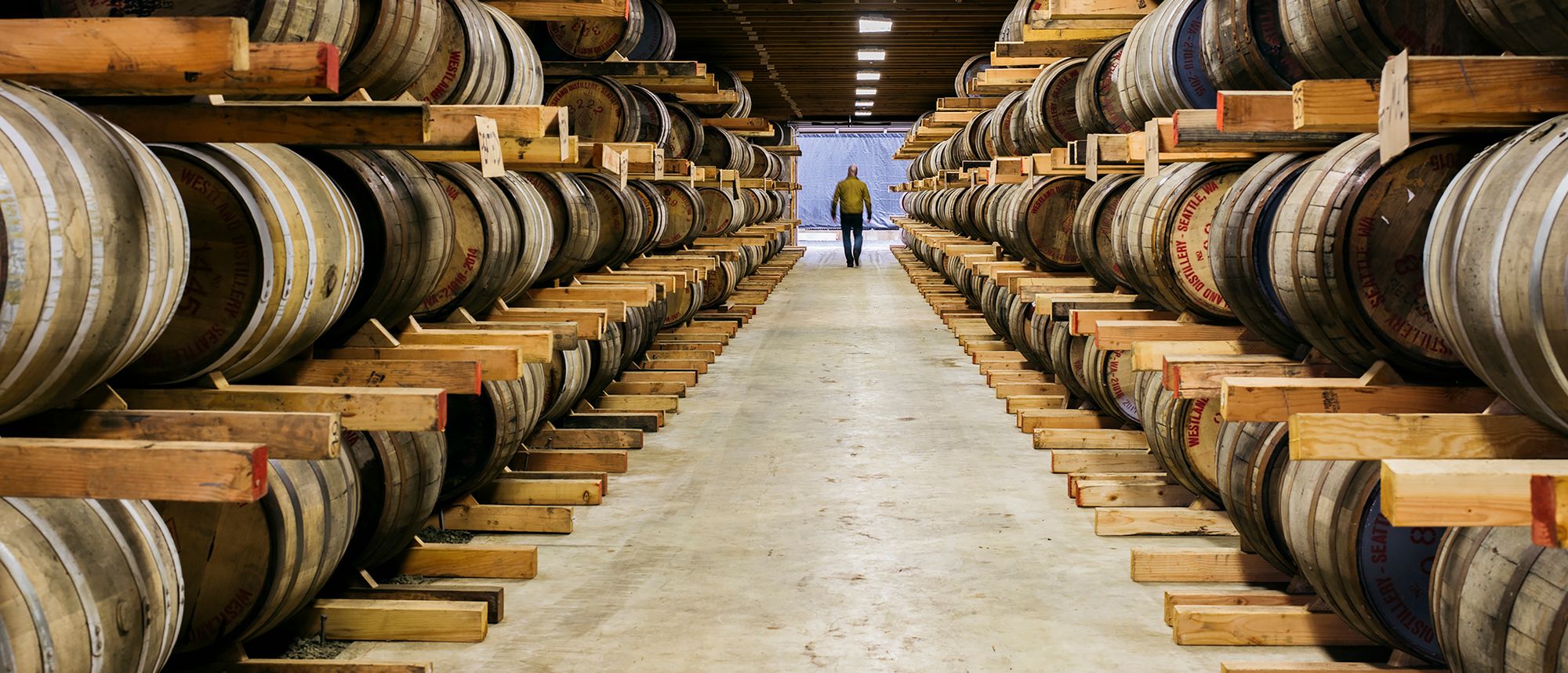 What defines American single malt whiskey, and how it's different.
PRESENTED BY BOOTHBY IN PARTNERSHIP WITH SPIRITS ACADEMY
Chances are, if you're even slightly acquainted with the whisky world, when you hear the words single malt, you'll be thinking of Scottish highlands and islands.
Who wouldn't? The romance and the mystery of Scottish moors, windswept Islay — and Scotland is the home of single malt whisky, after all.
But it's not the only place you'll find quality single malt whisky being made. Japanese whisky has been booming for several years now, and Australia's own single malt whisky producers are winning awards around the world.
And increasingly, the United States — the home of bourbon, no less — is making a name for itself in the single malt world.
So what is American single malt whiskey? Let's get into it below.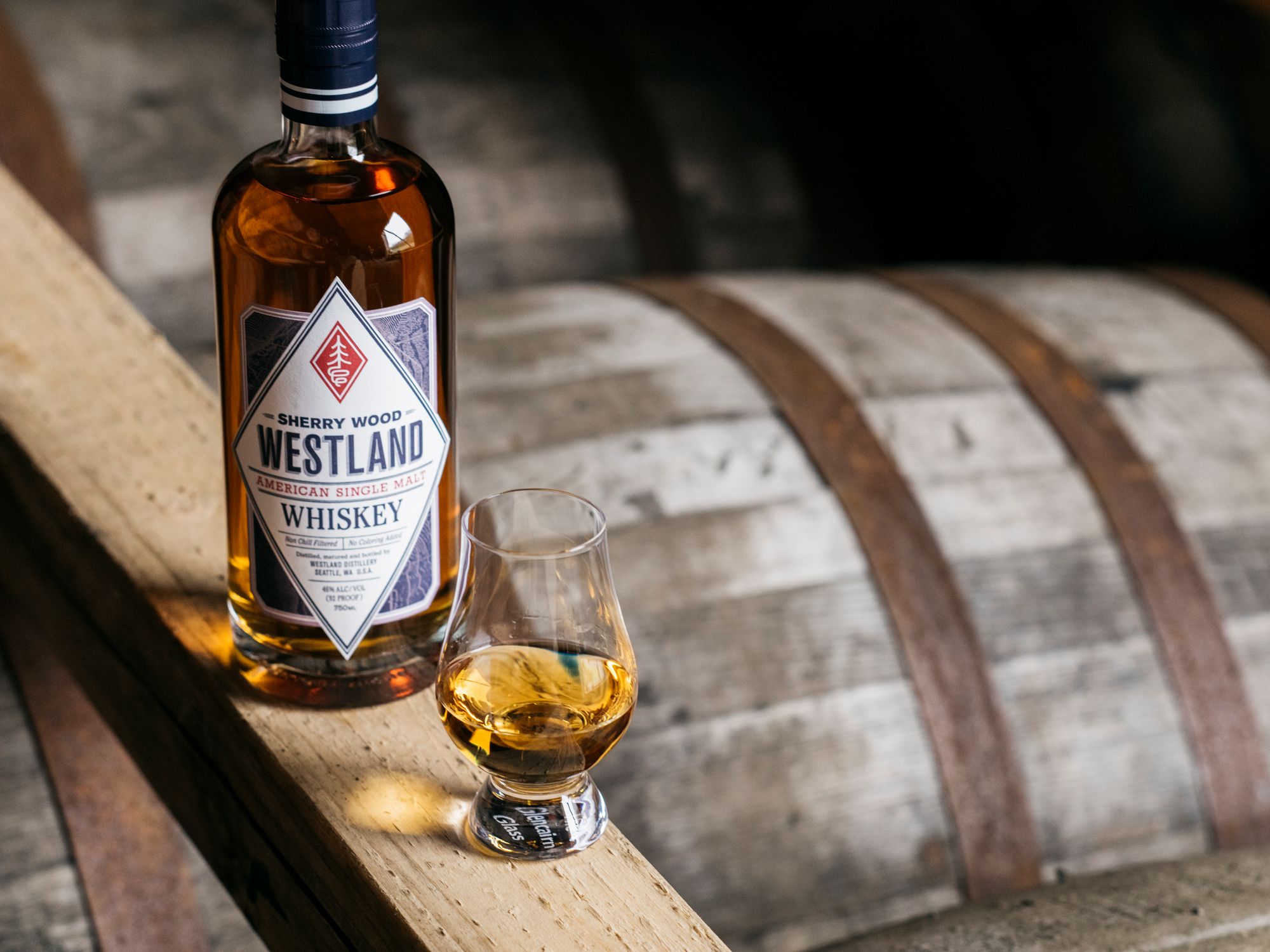 💡
Set in the Pacific Northwest in Seattle, Washington, Westland was one of the earliest American distilleries devoted to making single malt whiskey, established in 2010. They mature their whiskeys for at least 36 months in oak offsite, and use a mix of malted barley in their mash bill: 70% Washington Select Pale malt (from Washington State), 10% Munich Malt, 12% Extra Special Malt, 4% Brown Malt, and 4% Pale Chocolate malt.
The legal definition of American single malt whiskey
The first thing to know is that, unlike bourbon or indeed single malt Scotch, there isn't a legal definition about what American single malt whiskey is — not yet. It is on the way, however.
Back in July 2022, the Alcohol and Tobacco Tax and Trade Bureau (TTB) — the US agency responsible for these things — published a notice that signified their intention to "establish a standard of identity for American single malt whisky."
The proposal was put out to the public in July and expected responses back by the end of September; no doubt, once the machinery of bureaucracy has done its thing, there will be a regulation in force soon. And there's no reason to think it will be any different from what they proposed, which is below:
"Under our proposal, to be labeled American single malt whisky, the product must be distilled entirely at one U.S. distillery, and must be mashed, distilled, aged in the United States. The product also must be sourced from a fermented mash of 100% malted barley, at a distillation proof of 160° or less, and stored in oak barrels not exceeding 700 liters. In addition, allowable coloring, flavoring, and blending materials would be permitted."
So, it's the product of one distillery, and made from 100 percent malted barley — setting up the spirit to be crafted along the lines of Scotch whisky — and it must be aged within the United States. But within these rules there is still scope for creativity and for carving out an identity that is distinct from Scotch whisky — note, for instance, that there is no specific time period required for ageing the spirit, merely that it must be stored in oak barrels no larger than 700 litres.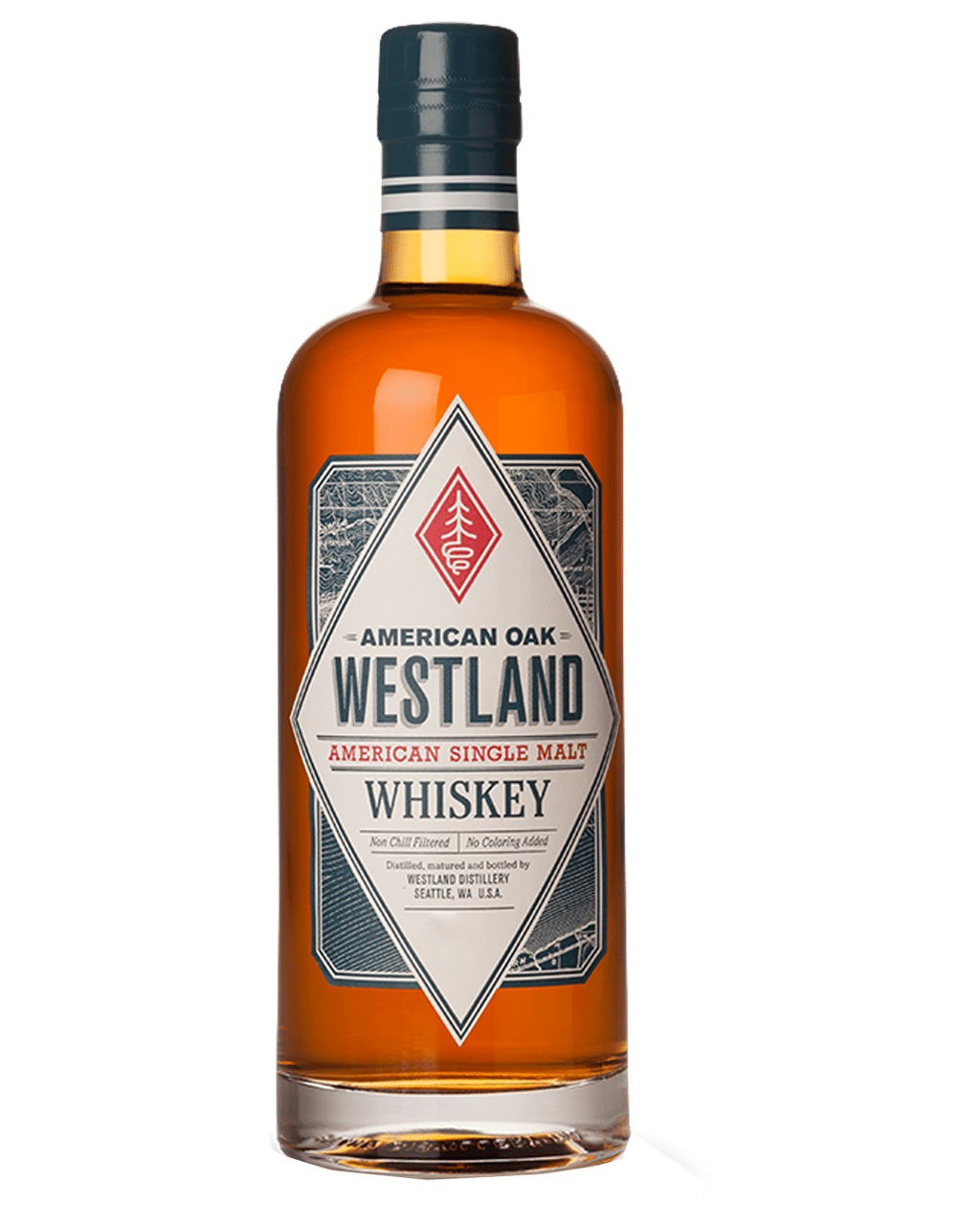 💡
A dramatically different whisky, the Westland American Oak American Single Malt Whiskey employs a barley bill using five different malts (Washington Select Pale Malt, Munich Malt, Extra Special Malt, Pale Chocolate Malt, and Brown Malt) and ages the whiskey for a minimum of 36 months in mostly new American oak (and a little first fill bourbon barrels).
The American Single Malt Commission
One of the ways this is happening is through the American Single Malt Commission. The American Single Malt Commission was formed in 2016 to push the point with both the public and the American agency responsible for liquor regulations, the Alcohol and Tobacco Tax and Trade Bureau, that American single malt whiskey should be its own thing.
And whilst they're backing the proposed changes from the TTB, they go even further on the kinds of details that American single malt whisky producers should embrace.
Each of their 100-odd members have agreed to notions of transparency as laid out on their website here — you know, to old fashioned ideas like not deliberately misleading or  confusing the consumer, and including details of both the city and state in which the whiskey is produced right there on the label. Crazy, right?
How is American single malt whiskey different to Scotch?
American craft distilleries have been making single malt since the 1990s, but the last decade — along with the boom in the overall number of distilleries — has only seen their number grow.
What makes the American cousin of Scotch single malt different will largely be down to the regionality of the US; the Washington state, Pacific Northwest climate in which Westland is aged, for instance, is vastly different to the climate in which Kings County Distillery — located in Brooklyn, New York — is matured. And their methods can differ, too, with smoked drams like Santa Fe Spirits Colkegan Single Malt Whiskey employing mesquite rather than peat, and in Nashville, Corsair's Triple Smoke American Single Malt uses Wisconsin cherrywood, German beechwood, and Scottish peat to smoke theirs.
Westland, too, likes to highlight that their whiskey is very much a product of the Pacific Northwest — 70 percent of the malt they use comes from the distillery's home state, for instance.
That regionality — and the difference in maturations periods down to climate — might be why there is no specific maturation period required for American single malt.
Expect to see a greater use of new American oak used in maturation than you otherwise would in Scotland, too.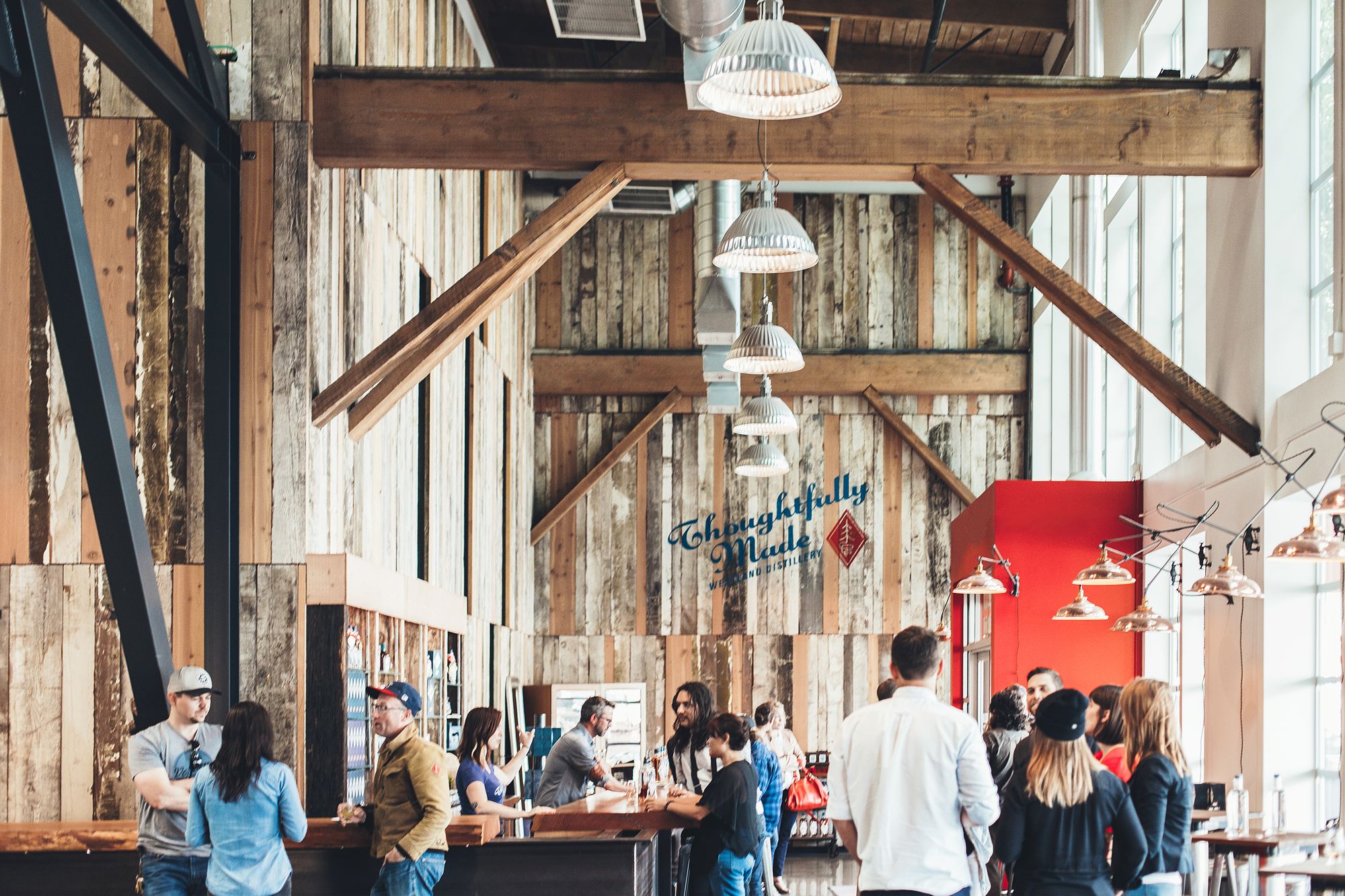 Want to learn more?
This explainer was made possible by Spirits Platform's Spirits Academy. Their team of ambassadors conduct trainings around the country, not just on gin — though they cover everything you need to know there —but on a range of spirits.
Get in touch with your Spirits Platform ambassador for your state to find out more.
National Ambassador Manager: Mark Hickey — email him on mhickey@spiritsplatform.com.au
National Ambassador (Tia Maria, Disaronno, Busker): Danilo Migliorini — email him on dmigliorini@spiritsplatform.com.au
NSW, ACT: Josh O'Brien — email him on jobrien@spiritsplatform.com.au
NSW, ACT: James Woodyear-Smith — email him on jameswoodyearsmith@gmail.com
QLD, NT: Jack Creighton — email him on jcreighton@spiritsplatform.com.au
VIC, TAS: Max Borrowman — email him on mborrowman@spiritsplatform.com.au