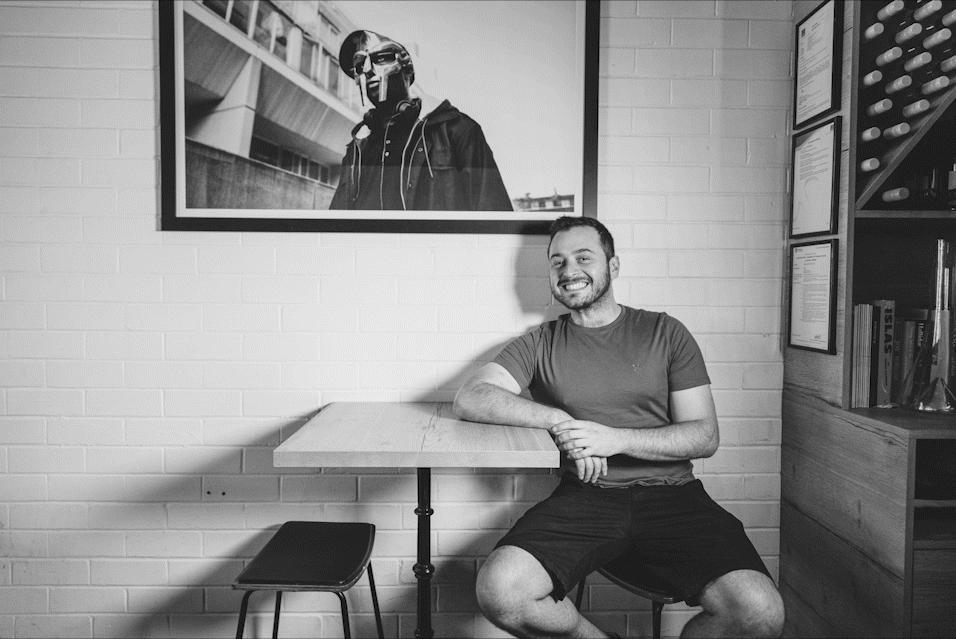 Yes, he was on Masterchef, but he's also been a bartender, brand ambassador, and the owner of an award-winning bar.
Jamie Fleming has had a more varied career than most. Over the years, he's gone from being a bartender "in really big, heaving, high turnover fast-paced bars," to cocktail bartending in small bars. He spent time as an ambassador for Diageo, before opening his own bar, Alba Bar & Deli in Brisbane, back in 2019.
Oh, and he also had a turn living in the high pressure environment of the Masterchef house. Fleming managed to make it to the final four of the TV cooking competition in 2014, which allowed him to spend time working with kitchen greats like Marco Pierre White.
"It's pretty intense, but I definitely took away a lot from it," Fleming says.
Each period of his career has seen Fleming come away with different lessons, each of which have led him to where he is today. Below, Fleming shares with us what he's learned from being a bartender, a brand ambassador, a competitive cooking show contestant, and as a bar owner.
Lessons from bartending
"As a bartender, being able to read a room and work in a team," says Fleming.
"I still remember one of the first big sessions I ever went to was Craft of The Cocktail that was put on by I think Beeferater, when old mate Des [Desmond Payne, the master distiller] came out. But Jim Meehan [of PDT] was there and I remember getting a chance to have a chat to him afterwards and I'm like I've mainly worked in really big, heaving, high turnover fast-paced bars, I haven't really worked in the world of cocktails and I want to get more into that. He's like, man, you've already got the speed now, so just apply it to a new skill.
"I just realised I already had the skill of being able to move really quickly and sell a lot of booze; just apply it to something slightly different. Whether that's working in a team or quirking quickly, that's definitely what I took from being a bartender.
"And as you progress from those bigger bars into the smaller venues, it becomes much more about that team, and the fact that you really rely on each other. And you become a family.
"I think the second part of that bartending career and what I learnt was really the importance of having a good culture. I probably stayed in jobs longer than I should have, purely because you love the people that you're around.
"You look at places people actively want to work now. You walk in there, and it's always [that] there's such tight crews."
Being a brand ambassador
"The importance of reading the fine print," says Fleming.
"When you are a bartender, and go into management and starting to talk about discounting deals and going into competitions, the one thing I really learned — and it's from the ambassador side and helping to mentor people — one thing I saw all the time was people just not reading the brief. Not understanding the task at hand and reading the terms and conditions that are right in front of you. Whether that's entering a competition or talking to brands about potential first pours, or just life in general — make use of the resources you have. If you have a piece of paper in front of you that gives you verbatim what you need to do, then fucking do it.
"Paying attention, having attention to detail, and noticing the resources you have at hand."