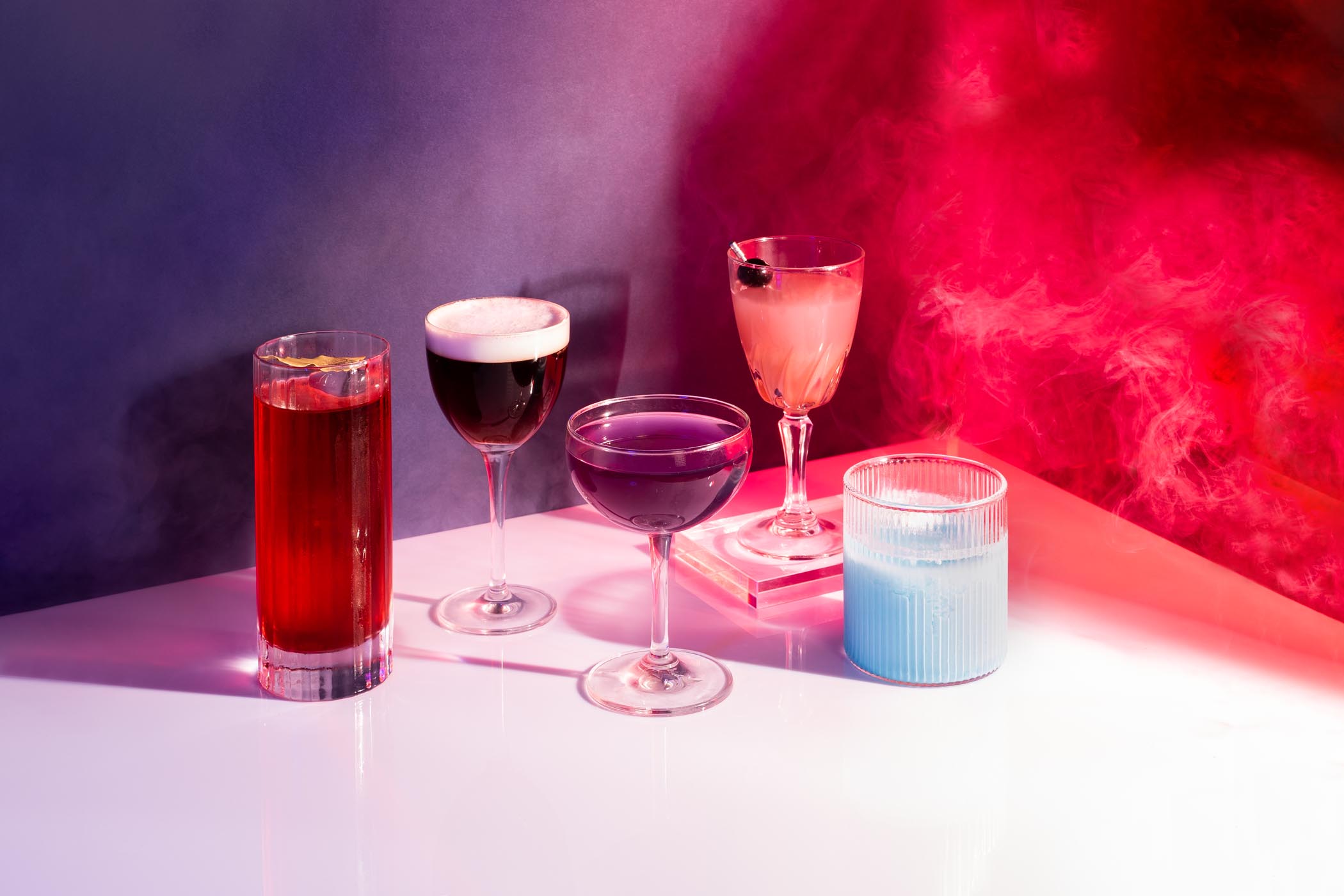 What's better than a cocktail list? How about four cocktail lists in one?
A quick note up top: thanks to everyone who has subscribed to the newsletter recently. We now number over 870 members, with more than a few of you as paid subscribers — your support is amazing and much appreciated. If you'd like to become a paid member, you can help to support Boothby from $10 a month or $99 a year right here.
---
I love a good cocktail list. As I've said before, the best cocktail lists speak to a bar's sense of place and reason for being, and I particularly like the latest list to come out of Singapore bar, 28 HongKong Street.
The bar's current menu is designed as a bar crawl of sorts, according to Chris Peart, the bar's general manager. It features four bars in a fictional city, with each bar offering up a different style and mood of drinks — complete with its own stylised take on Google maps. It's quite the menu.
Below, lightly edited and condensed for clarity, Peart gives us a look into what the menu and 28 HongKong Street is about, and how this latest iteration of the list was born.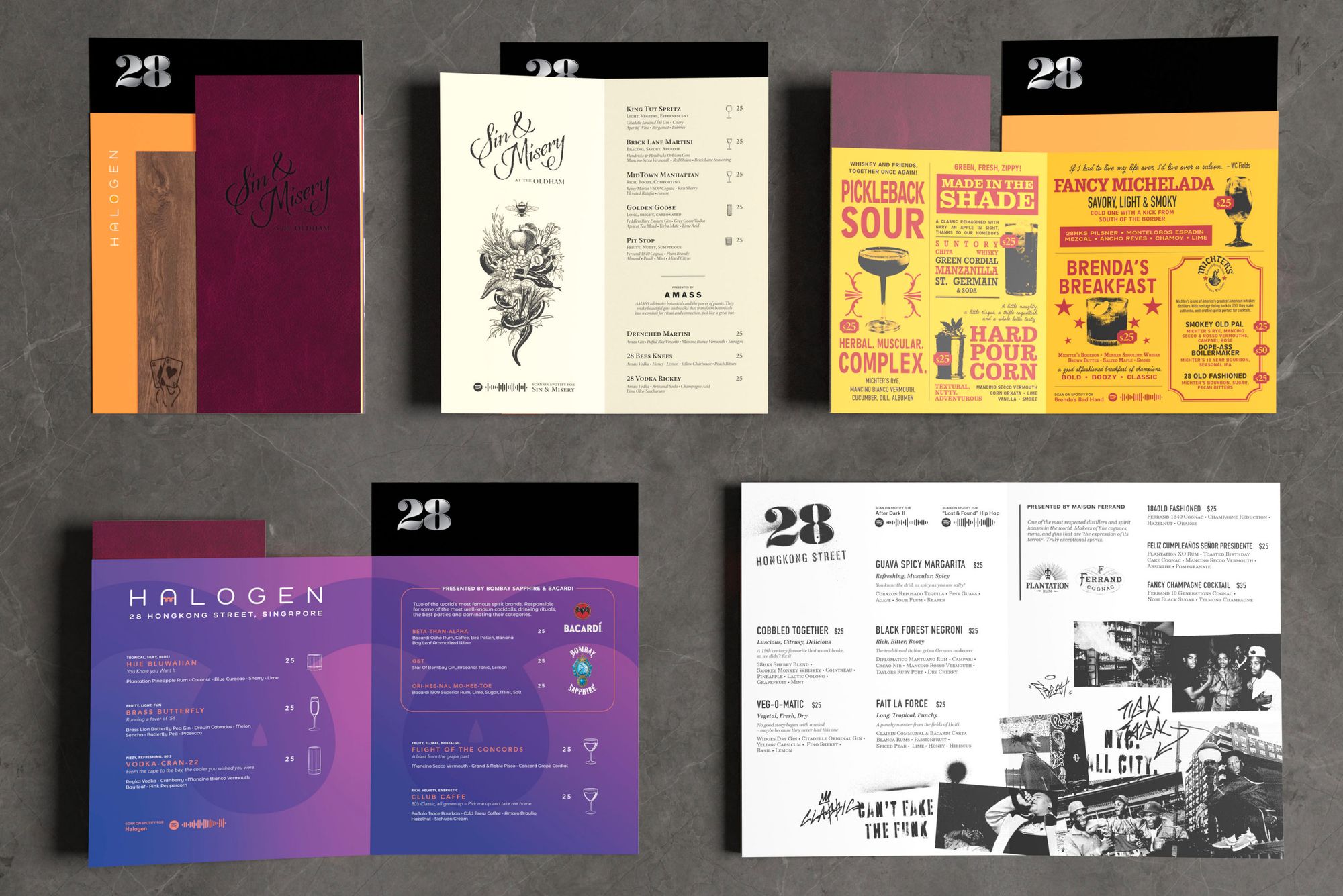 For those who don't know, what's 28 HongKong Street all about?
Hidden behind an unassuming 1960's shophouse façade, 28 Hongkong Street is a word-of-mouth venue for people who might appreciate the kind of venue that we enjoy ourselves: relaxing at the beginning, growing a tad louder as the night goes on, with intimate and laid back vibes. The drinks focus is on artisanal spirits and American-style craft cocktails. The pioneer cocktail bar that put Singapore and its cocktail industry on the map.
What's the idea behind your new menu?
Named 'The 28HKS Bar Crawl', this menu was created during the Covid-19 period. With restrictions implemented by the government, 28 HongKong Street wanted to create an experience of a bar crawl in one venue. With four concepts, we take you on a journey through the night with a hotel bar called Sin & Misery at the Oldham Hotel; a Honky Tonk bar called Brenda's Bad Hand Bar; a 90s inspired club called Halogen; and the classic 28 HongKong Street speakeasy.
Cocktails are inspired by each concept; pickleback shots and honky Tonk dive bars are synonymous, providing inspiration for the Pickleback Sour. At Halogen, a 90s laser-washed nightclub concept, you can look forward to some bright and colourful drinks with classic club cocktails elevated with a 28 HongKong Street twist, expect the classic Blue Hawaiian transformed into a Milk Punch with a bright blue hue and the classic Vodka Cranberry [becoming] 28's Vodka-Cran-22 with a touch of pink peppercorn spice.
Expect some elegant and sexy cocktails at Sin & Misery at the Oldham Hotel, our version of a glammed up, party bar in a hotel, with the Bricklane Martini inspired by salt beef bagels found on Bricklane in London or a King Tut Spritz that's light and vegetal.
How does this one differ (if at all) from previous menus?
Previous menus were always based on one concept. Prior to the bar crawl menu, 2018 saw 28 HongKong Street have a hip-hop themed menu with cocktails inspired by hip-hop artists. For example, the cocktail 'Juicy' a is fruity, floral French 75 variation named after Notorious B.I.G's hit Juicy, inspired by the iconic Source magazine cover, featuring Biggie wearing a gold crown. Another example, 'Cashew Everything Around Me' is a complex, nutty whiskey sour variation named after Wu Tang Clan's hit C.R.E.A.M.
Could you describe one of the drinks on the list that you love, and tell us a bit about how it came to be? What makes it special?
The Black Forest Negroni – a crowd favourite! Rich, bitter and boozy, this cocktail was created by senior bartender Naz, aimed to make Negronis sexy and appealing to all. [It's] a twist on the classic Negroni with cacao and cherry notes inspired by the classic German dessert, the Black Forest cake. Includes Diplomatico Mantuano rum, Campari, cacao nib, Mancino Rosso vermouth, Taylors Ruby port and dry cherry.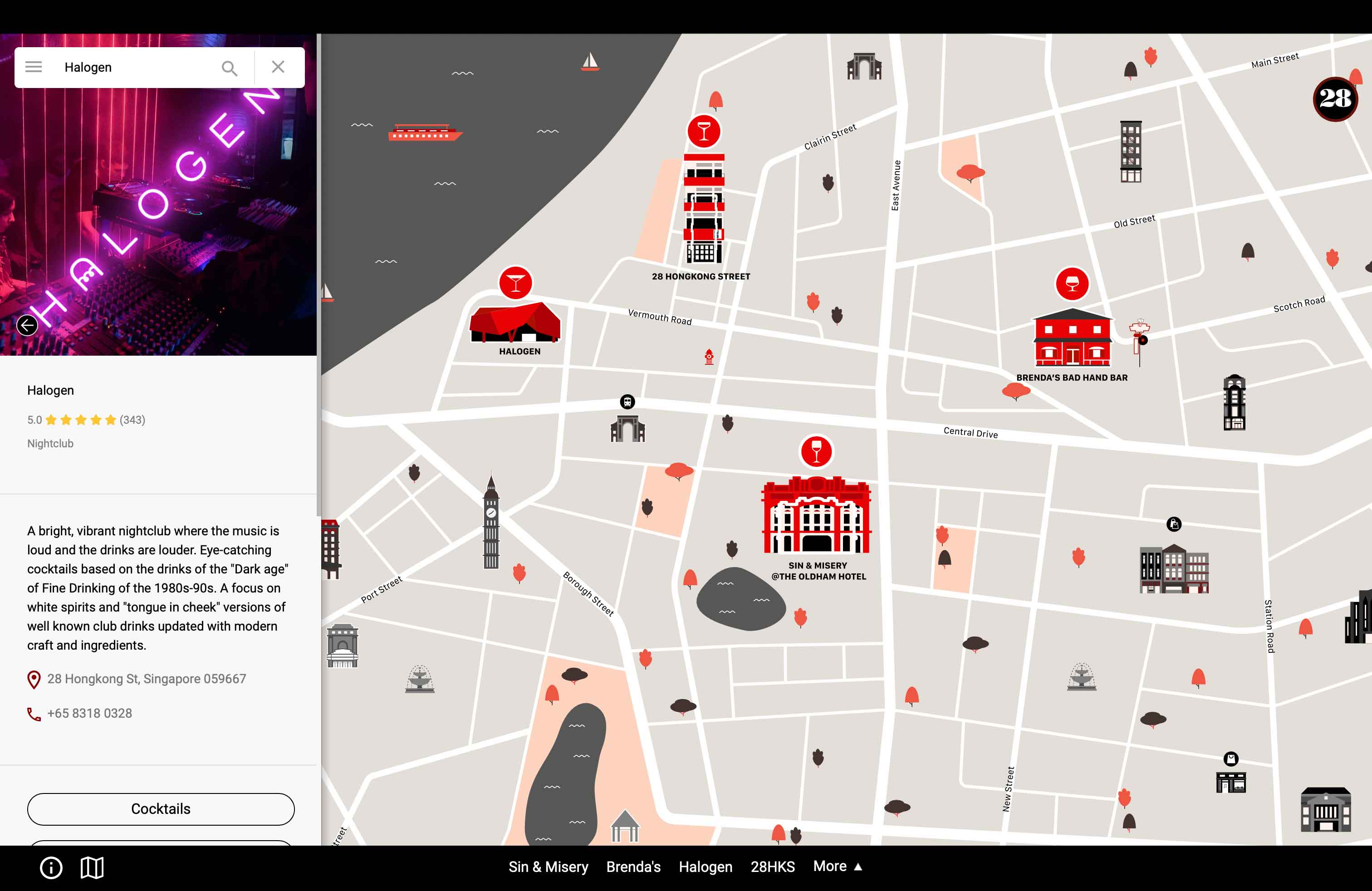 How long did this menu take to develop — can you outline the process?
The launch of the menu took longer than expected due to the Covid restrictions and lockdowns. Once the concept was settled, it was a matter of looking into the styles of drinks associated with each bar and then figuring out how to do it 28 style. Drinks were split among members of the team with everyone adding their own touch to the cocktails on the menu.
How did you go about the physical design of the menu, what's the thinking behind each of the graphic elements?
The team [with Acre Design] took up the challenge to develop four individual identities for four concepts — each presented on a different-sized page and a distinctive identity.
For the physical menu design, the challenge for us is — how do we present four unique identities in a unified format that can withstand the operational rigour needed for a bar. Our solution is to vary the page sizes across all four concepts, creating a stack of menus in effect.
Each of the concept stays true to what they are: a luxury hotel bar with a calligraphic logo and an ornate hand-drawn illustration of a serpent, apple and botanicals; a dive bar with American Western-inspired typefaces and layout work; A nightclub with deep purple and neon orange ink; and 28HKS, with its New York hip-hop elements, kept in good-old black and white. All the concepts have 28 incorporated into their design in one form or another.
The digital cocktail menu is presented in a maps app style format — re-creating the experience of a bar hop. Patrons can explore through the map and read up about the individual concepts, drink images and browse the cocktail offerings.⁠
28 Hong Kong Street is nearly 11 years old, what do you think contributes to its longevity?
We definitely attribute this to everyone that has walked through our doors – our loyal customers, friends old and new, the bar industry in Singapore, and everyone that has worked at 28 HongKong Street over the years who have left a mark on this fine institution with their personality. Not forgetting the warm hospitality that everyone gets from the 28HKS team when they enter our venue as we try to make every interaction with our guests personal, the pumping music, the stellar cocktails and probably the best American comfort food you can find.
---
In career news
Drinks At Work will be back on Thursday next week, but it's worth noting that the Speakeasy Group is looking to fill three roles at their two new Sydney venues — Eau de Vie Sydney and upstairs, The Sanderson — due to open early this year. Each of the roles will report into their newly acquired general manager of both venues, Lee Potter Cavanagh (you may recall him from such stories as this and from such podcasts as this one).
They're looking for a bar manager ($75,000 - $85,000 plus superannuation and benefits) and head sommelier ($80,000 - $90,000 and superannuation and benefits) with responsibilities across both venues, and for a restaurant manager ($80,000 - $90,000 and superannuation and benefits) to lead The Sanderson.
---
One more thing
I'll be hosting a live recording of the Drinks At Work podcast on Monday 16th — that's next week — at Sydney's PS40 during a masterclass session for Altos Tequila. My guest will be none other than Julio Bermejo, creator of the Tommy's Margarita, tequila ambassador to the world, and one of the industry's most beloved figures. I can't wait — it's the first recording of the podcast to be done live with an audience, and I'd love to see you there. RSVP ASAP to altostequila@pernod-ricard.com to book your spot.