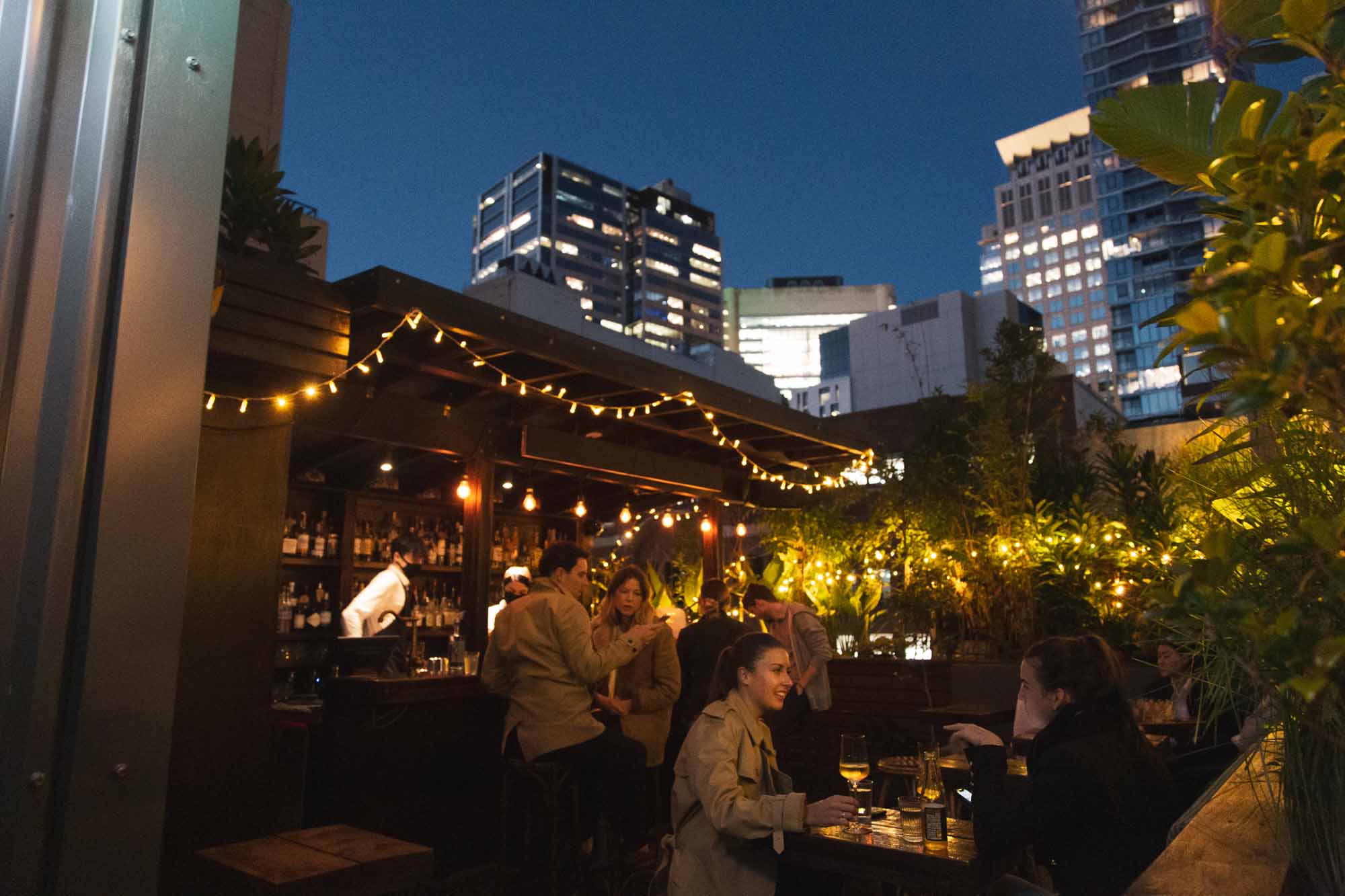 It's said that a hard earned thirst deserves a big cold beer, right? Can we swap the one big cold beer for many small cold beers?
Sydney bar Old Mate's Place opened in August of 2018, and has become one of the city's most popular watering holes. Set over two levels, the place channels a library-overgown-with-plants vibe and specialises in a familiar, no-bullshit brand of hospitality. It's a bar that is about the guest first and foremost.
It's not that the drinks aren't an attraction in themselves; you could, if you are so inclined, order one of their cocktails; they are delicious, and if you've opted for their Hidden Pina Colada you'll see that there's a fair whack of technique applied to said delicious cocktails.
Wine, too, is an option; there's a juicy, zesty bottle of Vouvray landing at $65.
However, if you do find yourself enjoying a clear, sunny sky then get to Old Mate's Place in the afternoon. You'll find it on Sydney's Clarence Street: enter the door at 199 Clarence Street, step into the elevator, and punch the button for level four.
Once you're inside Old Mate's, hit the staircase to ask end to the rooftop bar.
It's here where they've taken an interesting and entirely suitable approach to the idea of an amuse bouche, pre-drinking drink.
Little VB throwdowns.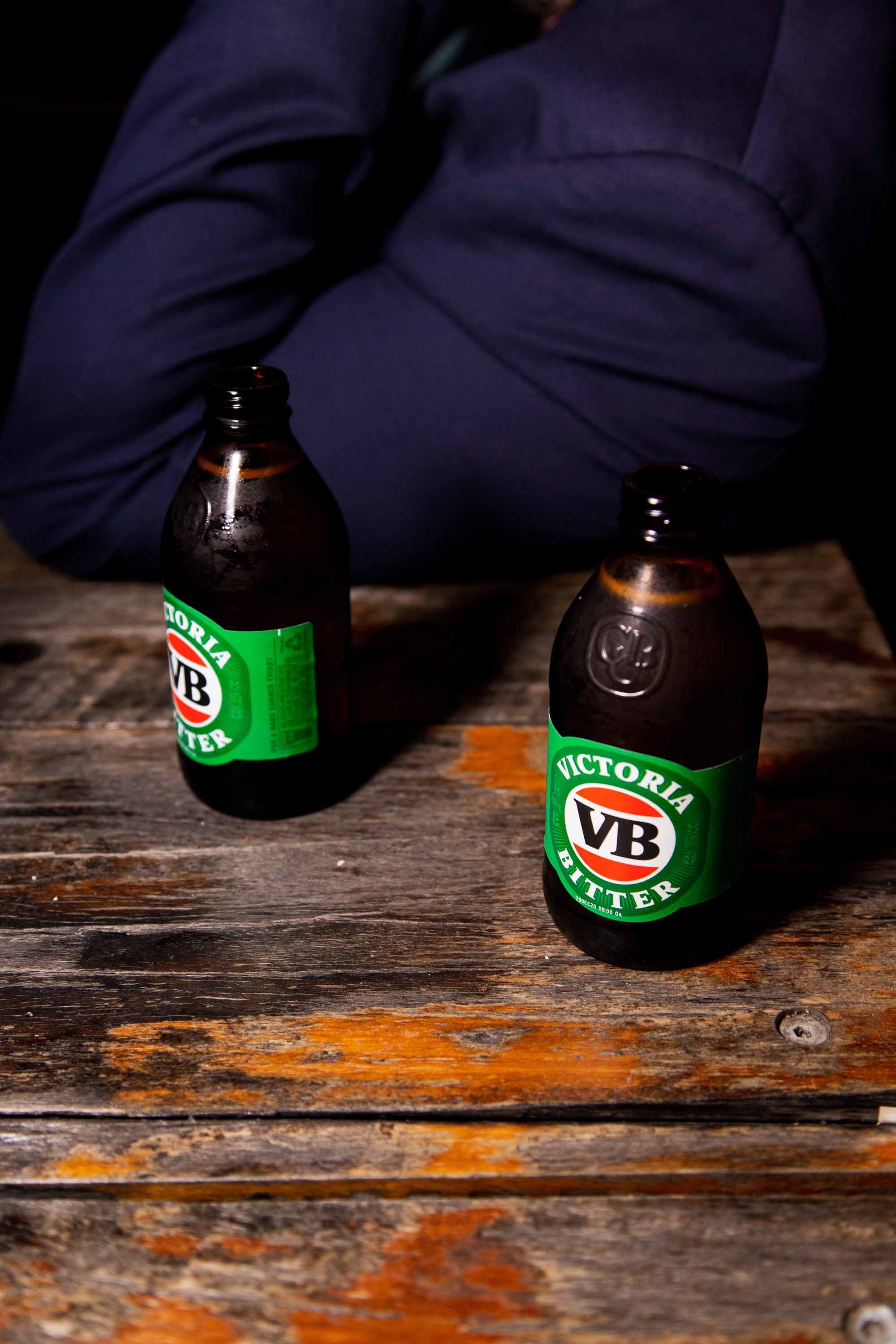 You may know the throwdown — a 250ml bottle of beer, and in this case, VB — from cash-strapped student days. Maybe you bought a slab of them unknowingly, thinking you were picking up the regular 375ml bottles of Very Best. It's smaller than a middy (at 285ml) but larger than the old school pony of beer, which was a snackable 140ml, and it is, in our estimation, the perfect size.
Why? Being just 250ml of cold beer, it never has the chance to get warm, but it's not just a one or two gulp beer like the pony, so you're not up and down to the bar every other sip. But nor is it likely to lose its coldness on a warm afternoon, the way a schooner does. Who is ordering pints in warm weather?