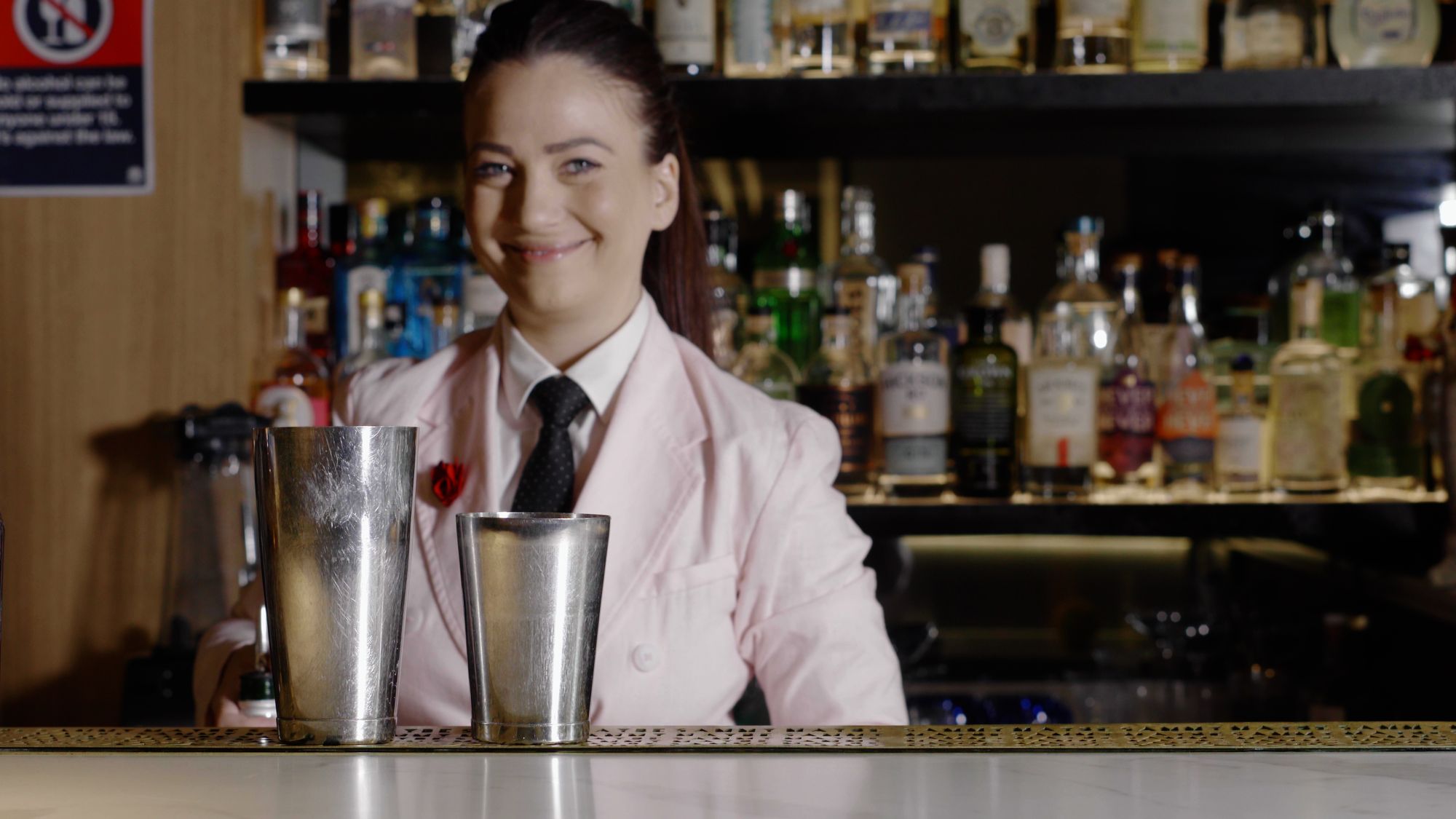 The Maybe Sammy venue manager talks life changes, hospitality and more.
MADE POSSIBLE WITH SUPPORT FROM COINTREAU

---
For many bartenders, going to work on an early weeknight means taking care of cleaning schedules, perhaps some prep, and a few customers — nothing too crazy. It's a maintenance day. You could probably do it on a hangover if you had to.
Things are different at bars like Maybe Sammy. It's at the pointy end of the high-end bar world: they've won a number of awards, and have found themselves on The World's 50 Best Bars list three years in a row.
There are no easy days for them. That's why venue manager Sarah Proietti stresses the importance of positivity in the interview below, and of going out of one's way for the guest experience.
"It's a way to live as well," she says. "Don't really let what's happening in your life affect yourself, because at the end of the day, you can either change it, or you cannot change it."
Below, you'll find a lightly edited and condensed for clarity transcript of our conversation with Sarah, or you can watch the video in the player above.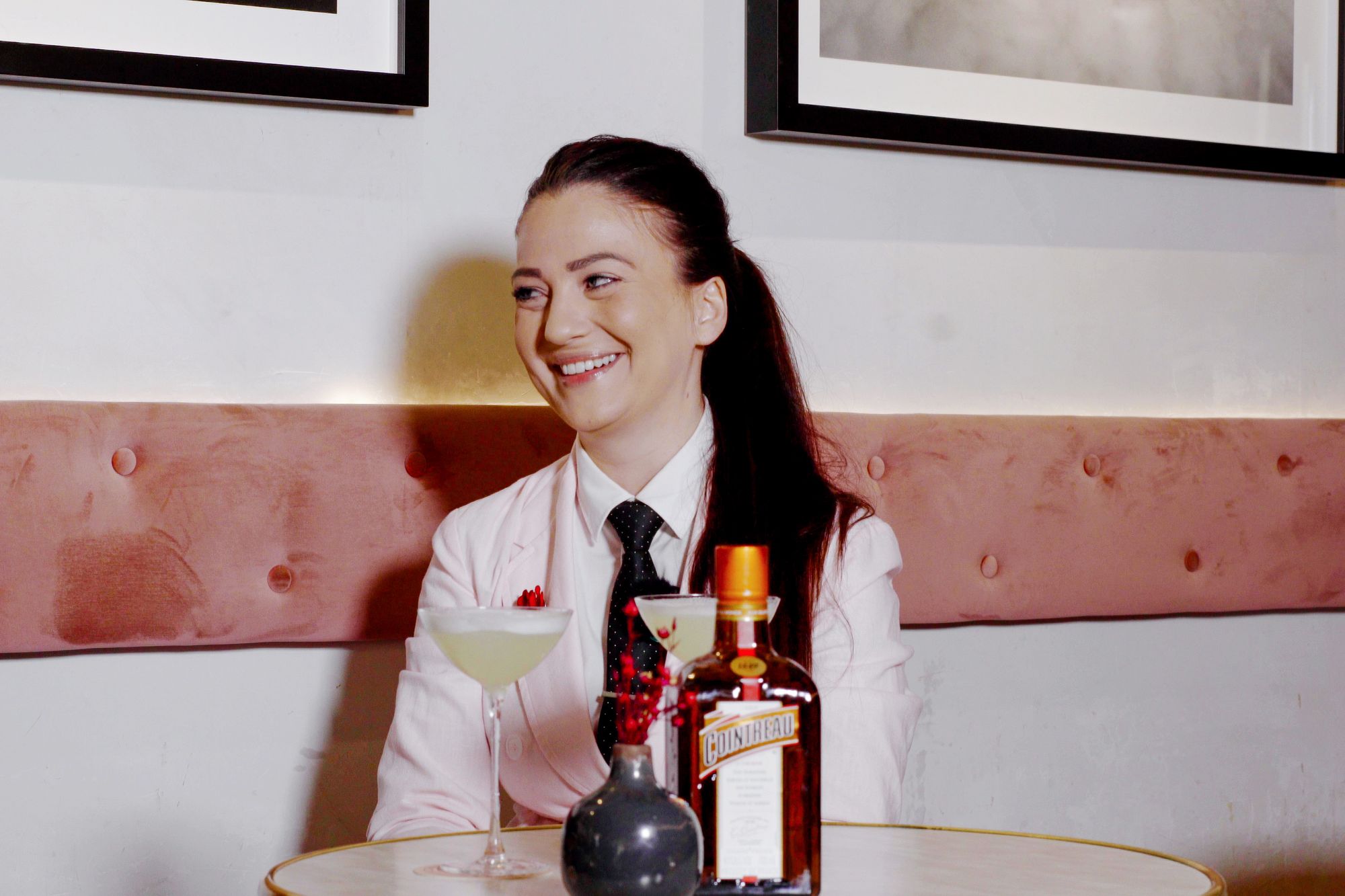 You're the venue manager here at Maybe Sammy?
Yes.
What does that involve? What do you do day to day?
I do a little bit of everything. I'm involved with the floor. I'm involved with the bar, I'm involved with the kitchen and through to how to interact with the guests, how to interact with the team in general. So I'm overviewing everything.
How long have you been bartending for?
I started when I was 18, I started to work on the floor, I worked on the floor for a couple of years and then I fell in love with bartending.
There was an opportunity to come to Australia, and I say, why not? I was 22 at the time. It was just a. Really good feeling leaving and going overseas.
I get to Perth, and I fall in love with the industry and fall in love with the country — I stayed there for about four years. I was working at a place called Print Hall, as the bar manager.
After almost three years working at Print Hall, I decided it was time to make a move. I was applying for permanent residency, but who cares about their residency? I just decided to follow happiness, and I decided to move to Sydney.
So you moved to Sydney and that's when you started working at Merivale whisky bar J&M.
Yeah, exactly. I stayed there for about two and a half years and at the time I really, really want to learn about whisky. It's beautiful. It's absolutely beautiful with all the history behind the little venue, it's a very beautiful venue and that's why I fell in love [with it]. Then Covid happened. And I had a lot of time at home to think.
Too much time.
Too much time, yes. And I thought that it was time for me to try and make another move, and why not try and work at my favourite bar at the time, Maybe Sammy. It was always my dream to work with the guys.
What was it about this place that made it your favourite bar?
All the times that I came here I had a very good time. It's hard because sometimes everyone's really focused on what is inside the glass, Maybe Sammy's not just what is inside the glass, but it's all about what is outside of the glass.
It's the whole experience.
It's the whole experience from the moment that you walk in, from the welcoming, to absolutely the drink selection — it blew my mind away.
I always love to sit at the bar, of course as hospitality we all like to do that. The interaction, the fun, the magic in the air.
What is it about hospitality that you love? You seem like somebody who is just kind of naturally suited to the thing.
Yes. I like to, I know this sounds really weird, but I really like to take care of people and really like to serve people and just make people feel special in different ways. I like to read the guest, obviously everyone is different and just read the guest. The other day a guest said, he was just sitting by himself at the bar, and he said he came here happy, and I left happier. And this is the best thing that a guest can give me as feedback.
It doesn't get much better than that. Do you think there are things about hospitality and the way you approach your job that can help people in everyday life? Because you're always doing things for others, you're always in service of others. And you seem to be quite happy.
Yes. So yes, that's, that's a fine line between a lot of people say, you guys look like you're having so much fun all the time. And obviously, a lot of people don't see what is behind the scenes. It's not [that] myself, and the guys and everyone who works here is always happy. We are not always happy in our personal life. But all the time that we crossed that door, it's our job to make sure that we are happy, and we enjoy what we're doing. And as I mentioned before, it's a way to live as well, I think — don't really let what's happening in your life affect yourself, because at the end of the day, you can either change it, or you cannot change it.
Maybe Sammy has been on The World's 50 Best Bars list now for I think three times. What is that like? Do you feel the weight of that at all? Is there a pressure to do your job well, or is it something you're just like, well, it's just what we do. And we just got to do what we do?
I think it's absolutely amazing to be recognised globally, I think it is huge and beautiful. And it's definitely very beneficial for the business. Obviously, we keep doing what we're doing, not because of the 50 Best. Obviously we keep doing what we're doing because we love what we do. I think it's definitely amazing, but if you just do things for awards then it doesn't work anymore, you know, you should just do whatever you do and eventually you get recognised for it.
---
This story was made possible with the support of Cointreau. Cointreau is an aromatic feat and owes this impact to a complex blend of orange peel essences. Zesty, fresh, floral, sweet… With a spectrum of more than 40 olfactive notes, Cointreau is a captivating ode to orange on its own and an enhancer of other flavours when mixed.