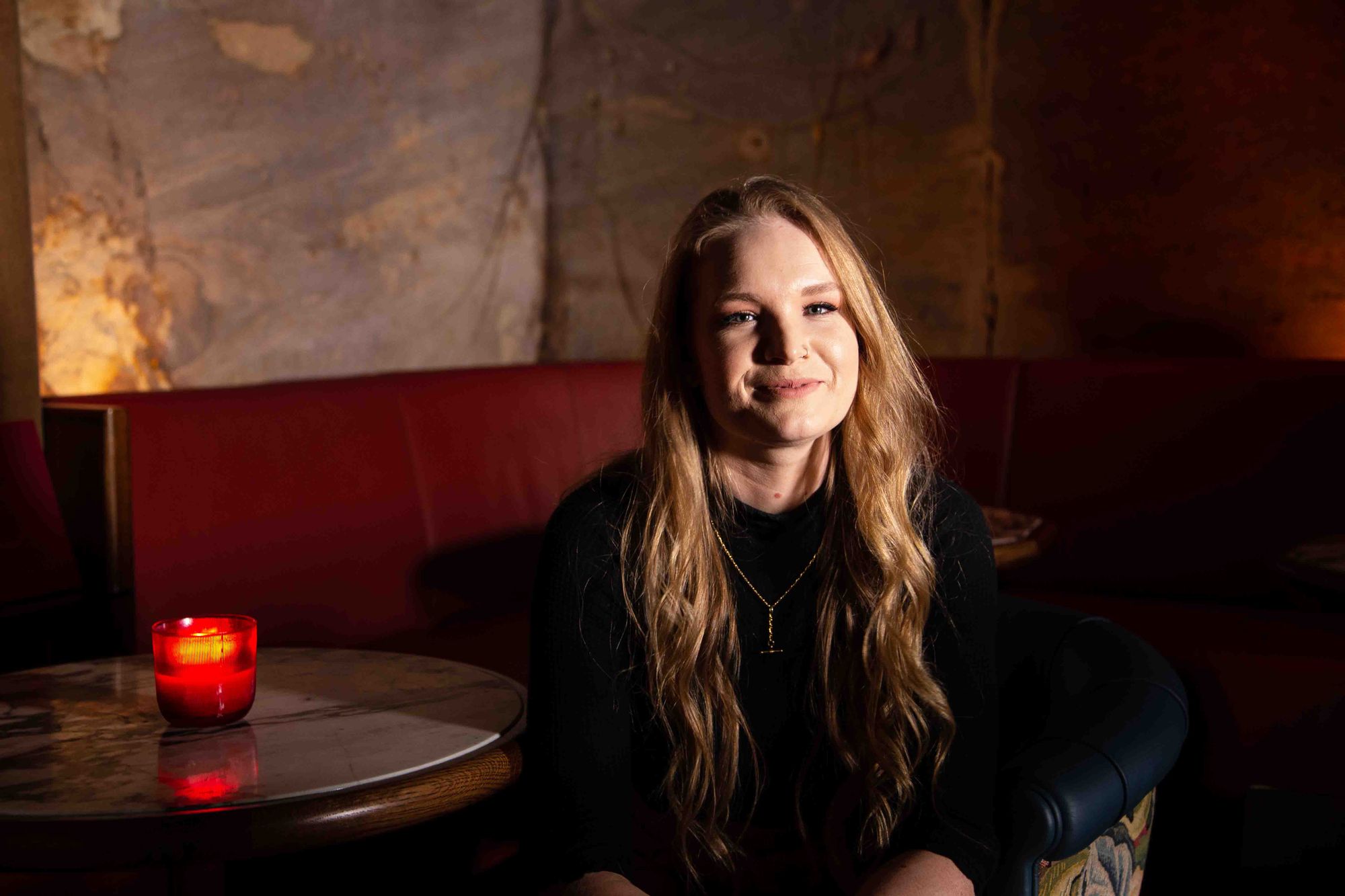 Alissa Gabriel talks about the challenges of running the four bars of Hinchcliff House, and what they've created at Apollonia.
Alissa Gabriel first rose to prominence in the bar industry when, at the age of 21, she took out the Australian final of the Bacardi Legacy global cocktail comp — no small feat for a young bartender from Rockhampton.
Alissa has since gone on to work at some of Sydney's best known venues, such as the influential Eau de Vie, Charlie Parker's, and Mjolner.
Her latest challenge, however, has been to take on the bars manager position for Hinchcliff House, the four level hospitality destination which is home to Apollonia Bar, Lana, Grana and an events bar.
Gabriel is also the venue manager for Apollonia, and below she talks about why she does what she does, how they've created a warm, welcoming space across four venues, and why she can't relax in a bar she runs when she's off the clock.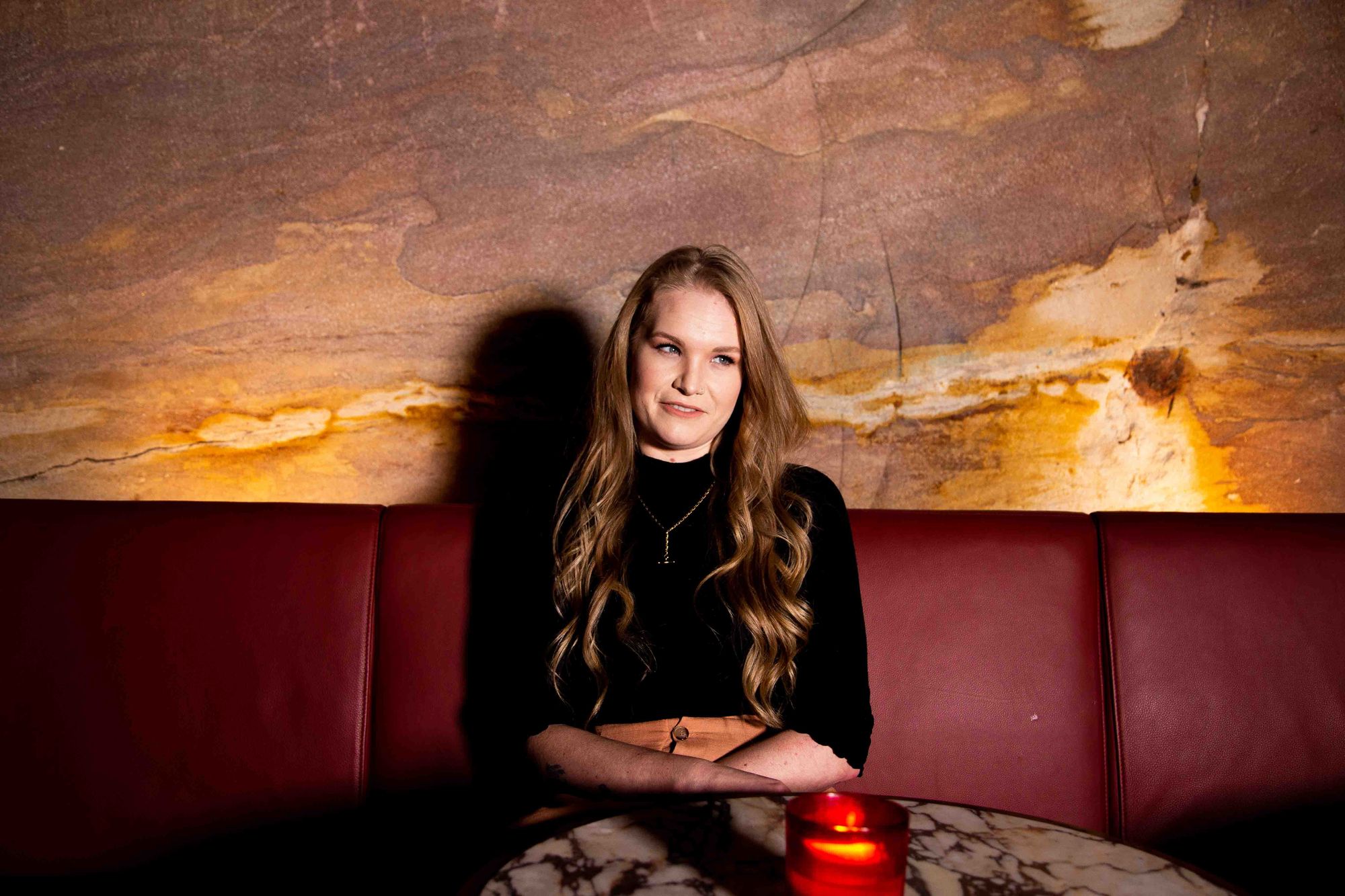 As told to Sam Bygrave
Apollonia is a Sicilian bandits' drinking den, that was inspired by the bar in The Godfather that you never actually see the inside of, but Jason Williams — Widge — imagines this is what the inside would look and feel like, a romantic escape.
It scares me to think that 10 years ago I was in Rockhampton pouring Super Dry and terrible red drinks; now I'm pouring Birra Moretti and delicious red drinks instead. Full circle.
Operating four bars is a huge challenge, it's a big step up, but I really thrive in that sink or swim environment.
Honestly, I'm just so invigorated by the venue opens. Last week I was so tired, but I got to see the third venue, Lana, up and running and to step back, come back down to Apollonia, and see I'd opened three venues and just look at everything we've achieved in this building as well?
I walk in and can appreciate the smiling faces of the guests that come through the door, the really positive glowing reviews that Widge received in Singapore, from hospitality and friends who have come in. He's so jealous over there, because he can't come in and he can't experience this idea that he spent years creating.
I think he's really looking forward to getting over here.
It's dark, romantic — you walk in and you feel warmed, it's an atmosphere that has been created throughout each level. The space always feels full. I think that's partially due to the design and architecture of the building as well; you walk in, there are candles lit, the aroma of our signature scent which has been created for our candles — it hits you like this warm hug, then you sit down and you're welcomed with a drink.
They wanted to have a Godfather scent, the hills of Sicily; it's gunpowder, tobacco, orange, rosemary, leather — it's really rich and musky. People want to buy them, and our poor candlemaker can't keep up with us.
I don't think I've come into a bar I've run since I moved to Sydney, purely because I can't relax in the space. All I see is the things I want done better and the things I want to fix; I guess that's more about me controlling my thoughts.
I used to say I love the creativity, the theatre and the show. But I think the more I've grown and developed in the industry, I really do love the operations side. Starting and finishing a guest experience, seeing that experience develop and how they interact with our team, and getting to make someone's night an occasion rather than just an excuse to go out for a drink — I think that's why I love our industry and what we do.