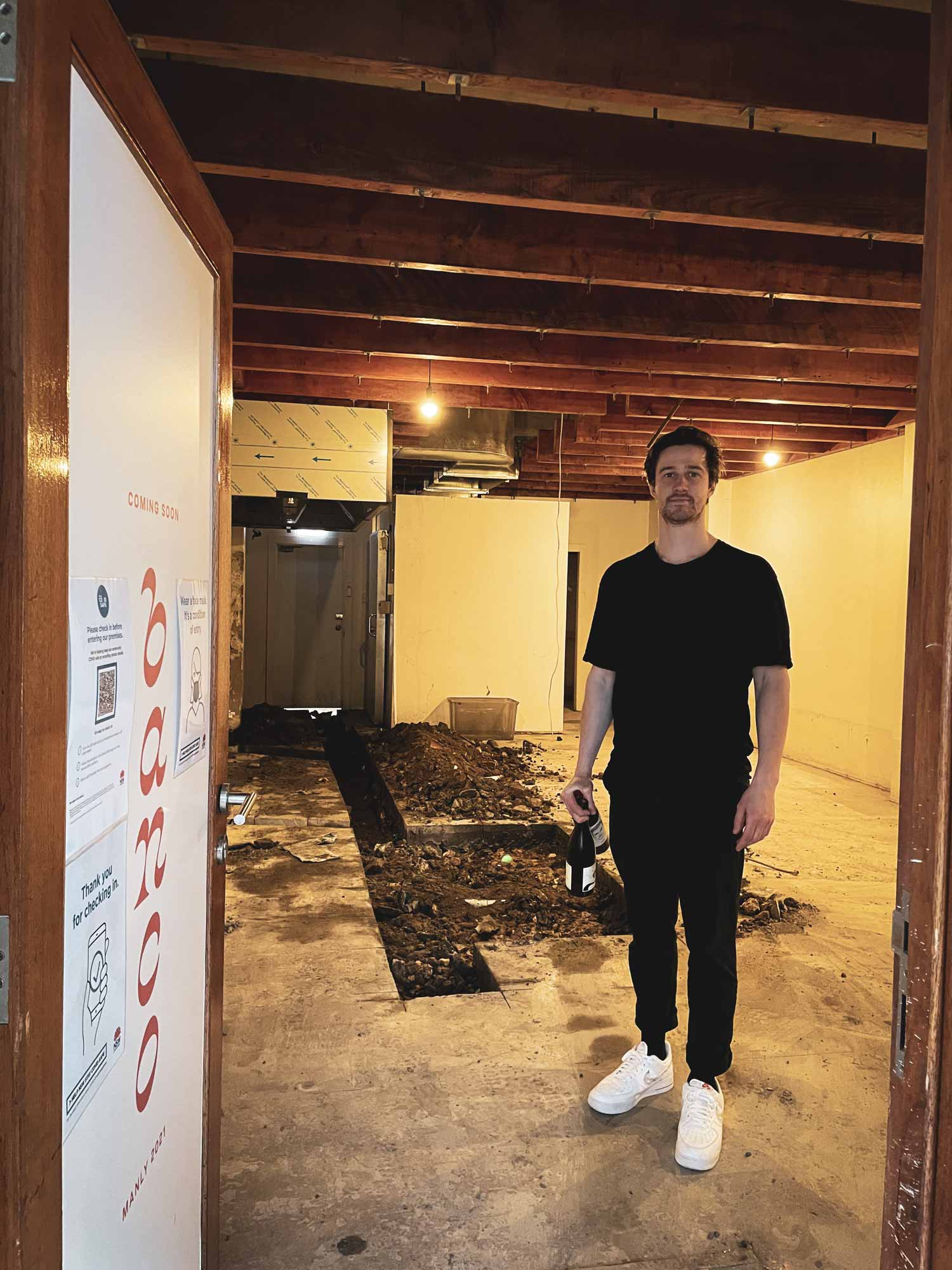 When Banco will open, what they're doing, and why it might be something special.
"This one I'm really excited about, it's a true reflection of what I want to be creating," says Kurtis Bosley.
The 29 year old bartender and owner of Dee Why's Corretto is set to open his second bar, Banco, in Manly — but the lead up has been anything but ideal.
For a start, Bosley's Banco is currently experiencing its second lockdown (the first took place over the Christmas and New Year period). He has also had all your usual planning and approval delays that come with a heritage-listed strata building with no trading hours and no liquor licence.
"If you could ever choose a harder venue to open, I literally picked up anything that could go wrong and any stress you could find in a space and put it all into one thing," says Bosley.
Yet sometimes the toughest circumstances breed something special, and Bosley is looking at the delays and the lockdown in a positive light.
"If there's ever a time to really have the time to set something up properly, I guess it's now — there's a silver lining," he says.
The good news is Bosley has put the dsrinks focus squarely on flavour, with some innovative takes on Highballs, and will give equal billing to the food of chef Dan Webb.
"The other thing about this space is it's 100 percent me, it's from zero," says Bosley. "So instead of picking up a place and trying to make it feel like your own — it's taken me three years to have Corretto feel like my own venue — with this one it's from scratch, every single detail I've done."
Below, Bosley shares with us what they have planned for the drinks, when they're opening, and more of what you can expect from Banco in Manly.
Where is it?
You'll find Banco in Manly, at 17b Whistler Street.
What are the trading hours?
Banco will be trading seven days a week, from 5pm until late.
Who is behind it?
Banco comes from Kurtis Bosley, who is adding to his bar portfolio having opened his first venue — the all day bar and eatery, Corretto on Dee Why Beach — back in 2019.
He's an award-winning bartender with a knack for cocktails, and has tapped chef Dan Webb, previously the head chef at Annata in Crows Nest, to run the kitchen.
When does it open?
"We're looking for mid-August if the lockdown lifts," says Bosley. "With everything that's going on, I think that will be pushed until the start of September."
What's the idea behind it?
The desire to open Banco is rooted in the process of opening of Corretto in Dee Why, says Bosley.
"Going into Dee Why, the idea was always to create something a little bit more late night with drinks," he says. "The idea was that there wasn't much of a night trade, and we wanted to give it that offering — but the area still doesn't facilitate this. That was the big lesson that I learned with [Corretto], you need to create something for the area that surrounds it.
But from listening to his guests — and learning where they went after a few drinks at Corretto — Bosley got the idea for Banco.
"When everyone would leave at the end of the night, I'd ask them where they were off to — they all go to Manly. The movement between the northern Northern Beaches back toward Manly was quite apparent," he says.
"Banco roughly translates from bar or bench, and now we'll send them from Corretto to the bar. It's a little 32 seater that picks up where Dee Why left off at that time of night."
As for what you can expect from the bar as a whole, Bosley wants to keep things simple.
"We're going into it saying we like what we do, we like drink, we like food, we're going to make the things we like and to drink and if you like it, awesome," he says.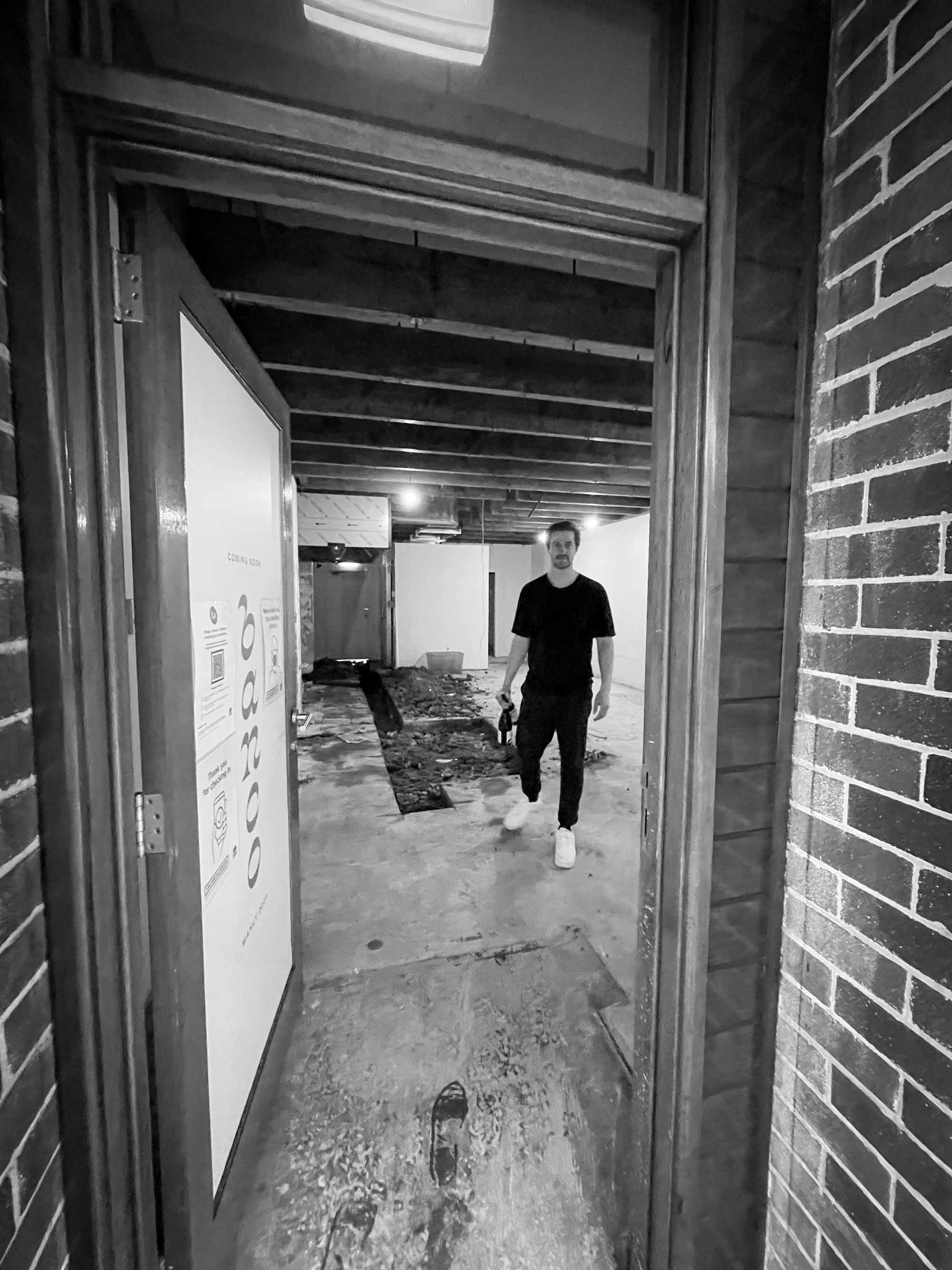 What to expect from the food and drinks?
"It will all start from the kitchen," says Bosley, who wants to erase the boundary between kitchen and bar for Banco.
"It's all open plan. It's all one space — there's no breaking up what we're doing, the bar and the kitchen is connected," Bosley says.
And you can expect the food to comfort and soothe.
"It's casual, authentic dining — the chef we've got on board, Dan Webb, is doing English homestyle cooking," says Bosley. "He's an English lad, he was the head chef at Annata in Crows Nest."
Bosley is taking a culinary approach to the drinks, he says, and — in a move that might make a spirits marketer baulk — putting the focus on flavours and not on the spirits themselves.
"We're bringing it straight back to flavour and kitchen technique," he says. "A bunch of the Highballs, we're calling it like a Not Highball menu — so all flavours that aren't actually [ingredients]. So a watermelon flavoured drink, which comes from cucumber and strawberry; a cola flavoured highball, which comes from tonka bean as a base flavour. And then the cocktails are super approachable classics done well.
"You won't read anything on the menu about what base spirit [there is], it will all be flavours."
For example, they're doing a stir down drink with burnt banana, soy candlewick, creme de banana, and cacao butter.
"We've got a cocktail, called She's Alright — it's a fun menu — we've got one with sparkling passionfruit, peach, manzanilla, elderflower, citrus. Our Into The Woods is [listed as] Black Forest, outback macadamia, coffee, nutmeg," says Bosley.
"We want people to be drinking drinks for drinks, not spirits," he says.
On the wine front, expect to see plenty of minimal intervention wines.
What kind of atmosphere are they aiming to create?
While there might be some fancy technique going into the cocktails, don't expect to be walking into a drinks lab. Instead, Bosley is working to create something more homely.
"It's going to be like walking into mum's kitchen — genuinely, it's all soft wood, warm, cuddly," Bosley says. "There's as many tables and chairs as you could find in a decent-sized house, it's going to be like a Christmas family meal each night we're open.
"It's small and warm and the part of Manly we're going into is such a fun little area."
Further reading.