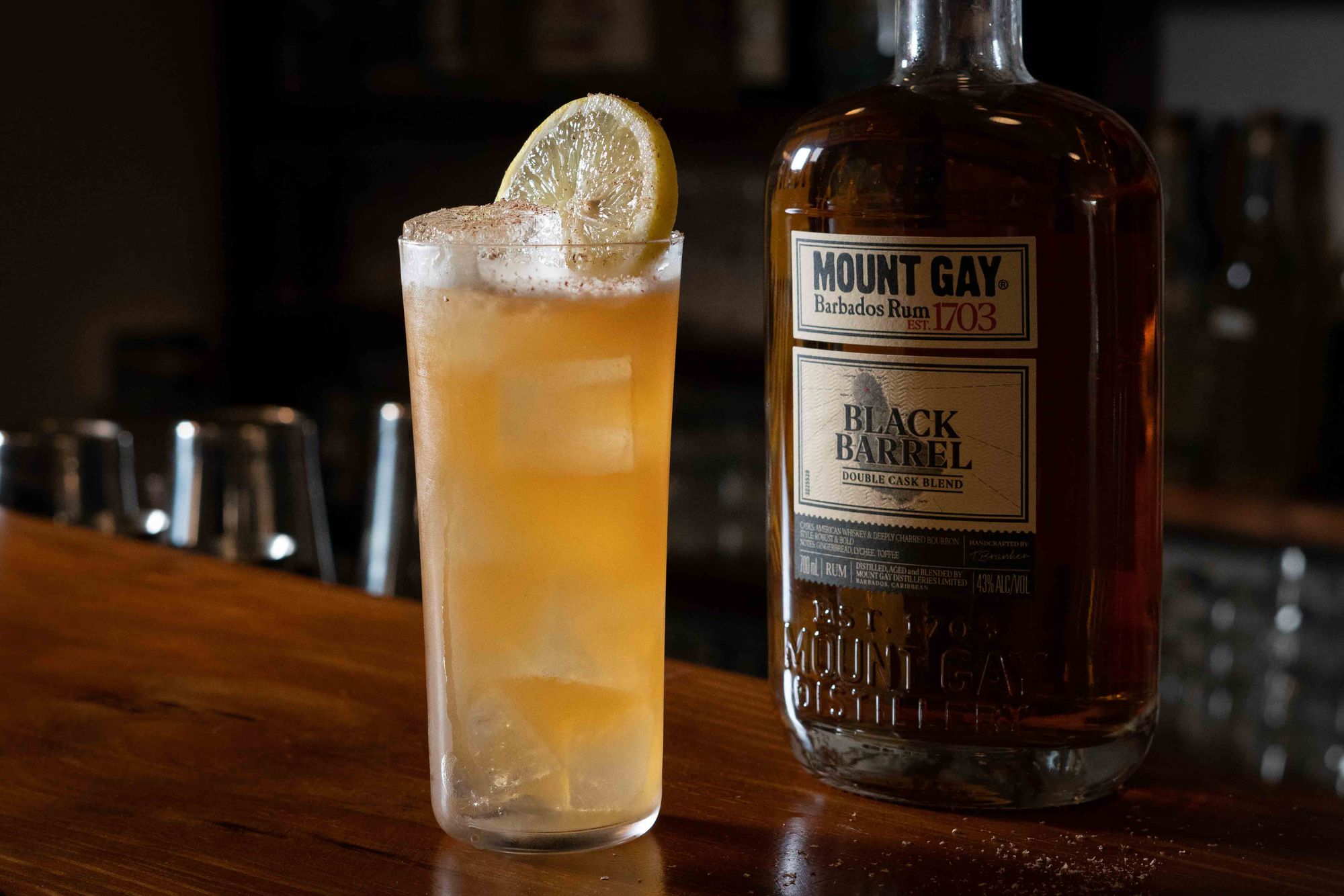 It's time to #drinkmorepunch — and Philly's finest is a great place to start.
MADE POSSIBLE BY SPIRITS PLATFORM
In Breaking Down, I look at what makes classic drinks so delicious and, well, classic.
To that end, our sponsor for this series, Spirits Platform, are offering training across the country on classic cocktails, spirits and more — contact your state's ambassador (details below) to learn more.
---
There was a time there, in the late 2000s, early 2010s, when you'd find a variety of Punches on cocktail menus in the best bars — and often a group serve, too, presented in an ornate bowl, with glasses for each guest. It doesn't happen so much anymore, and I think that's a shame.
Punch is a social drink, one to be shared around a table of animated conversation with good friends and new friends, but I'll just as happily take one on my own, like the single serve recipe for the Philadelphia Fish House Punch that Spirits Platform ambassador Josh Varna makes in the video here.
I was first put onto the Fish House Punch by a young Sebastian Soto (now the co-owner of Ramblin' Rascal Tavern and Double Deuce Lounge), in the late 'aughts. He would come into work with a little, battered black notebook filled with classic cocktail recipes, working them out along the way — and this Punch was one of them.
Since then, I've made the Philly Fish House Punch for park parties (making good use of a large bucket — though laybacks from this I do not recommend), an end of semester dorm party with fellow exchange students in Wisconsin, and on a couple of cocktail menus. I've sipped on the Fish House Punch at 3am in Berlin. But the most memorable of these was the group serve made by Derek Brown at the Columbia Room in Washington DC — the smallest of bars, there were just 12 seats, organised in an amphitheatre style so that you overlooked the bar where the magic happened. It was a prix fixe omakase style menu for the night, and one of the drinks Brown served was this Punch, ladling it out for each of the 12 guests as he went around the room and spoke about the drink's history. It was a pretty special moment.
The Philadelphia Fish House Punch is a recipe that has stood the test of time. It was the drink of the Schuykill Fishing Company (and no, I've no idea how to pronounce that) back in the 1730s, and a drink favoured, it's said, by George Washington.
There's a couple things to note about the Philadelphia Fish House Punch which marks it out: there's a combination of spirits (both Jamaican rum and brandy or cognac) and the addition of peach brandy. That might be in the form of distilled peach brandy, which is made like a brandy by fermenting peaches into a wine and then distilling that to a higher ABV. It's a clear, aromatic spirit.
"I like those real heavy notes of peaches that have been fermented," says Varna. "It just adds more to those flavours of the brandy in itself."
But you might also opt for a peach liqueur, at a lower ABV, in which peaches have been ,macerated in alcohol and sweetened with sugar. Either way is fine, it's down to taste and what you have available - just note that you'll need to adjust the sweetness of the Punch accordingly.
The dilution of the Punch comes by way of cold black tea. The tannins in the tea play well with the richness of the rum and the brandy, drying the mix out and giving it length on the palate.
"I find for a lot of drinks that are very rum-focused, they tend to be a little bit on the sweet side," Varna says. "So by putting in those tannins [from the tea], you're really starting to unlock a different type of spice flavour that you find in your rums."
You do want to take care to steep your tea properly, and not over-extract the tannins — if you leave the tea in too long you'll add too much bitterness to the final product.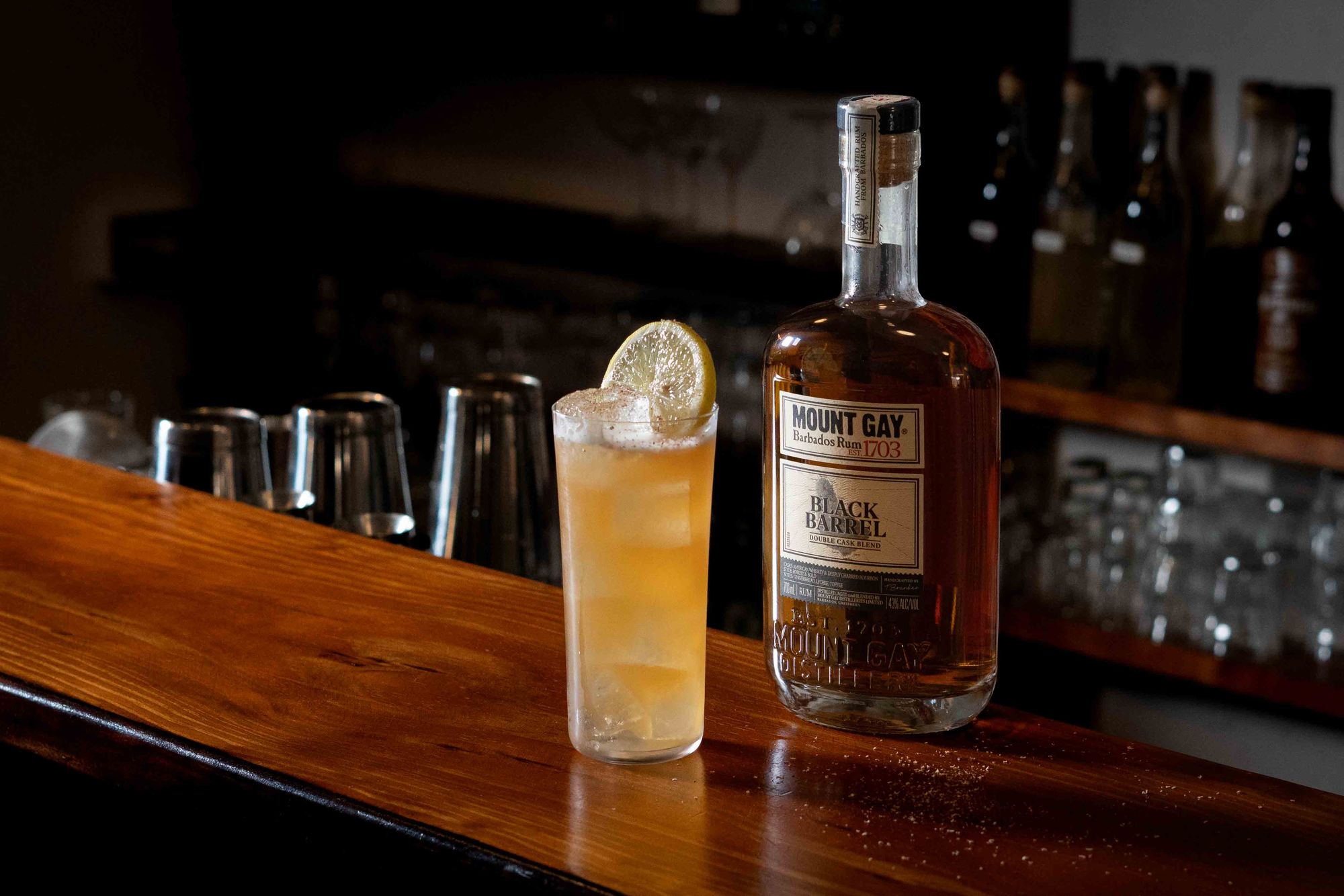 Philadelphia Fish House Punch recipe
Ingredients
30ml Mount Gay Black Barrel
30ml St Remy Signature
20ml peach brandy
30ml cold black tea
20ml lemon juice
15ml sugar syrup
grated nutmeg to garnish
Instructions
Shake all ingredients in a shaker with ice.
Strain over ice in a tall glass.
Garnish with a lemon wheel and grated nutmeg.
---
Want to learn more?
This recipe and video was made possible by Spirits Platform's Spirits Academy. Their team of ambassadors conduct trainings around the country, sharing their in-depth knowledge of spirits, cocktails, and their big portfolio of products.
Get in touch with your Spirits Platform ambassador for your state to find out more.
National Ambassador Manager: Mark Hickey — email him on mhickey@spiritsplatform.com.au
National Ambassador (Tia Maria, Disaronno, Busker): Danilo Migliorini — email him on dmigliorini@spiritsplatform.com.au
NSW, ACT: Josh Varna — email him on jvarna@spiritsplatform.com.au
QLD, NT: Jack Creighton — email him on jcreighton@spiritsplatform.com.au
VIC, TAS: Max Borrowman — email him on mborrowman@spiritsplatform.com.au