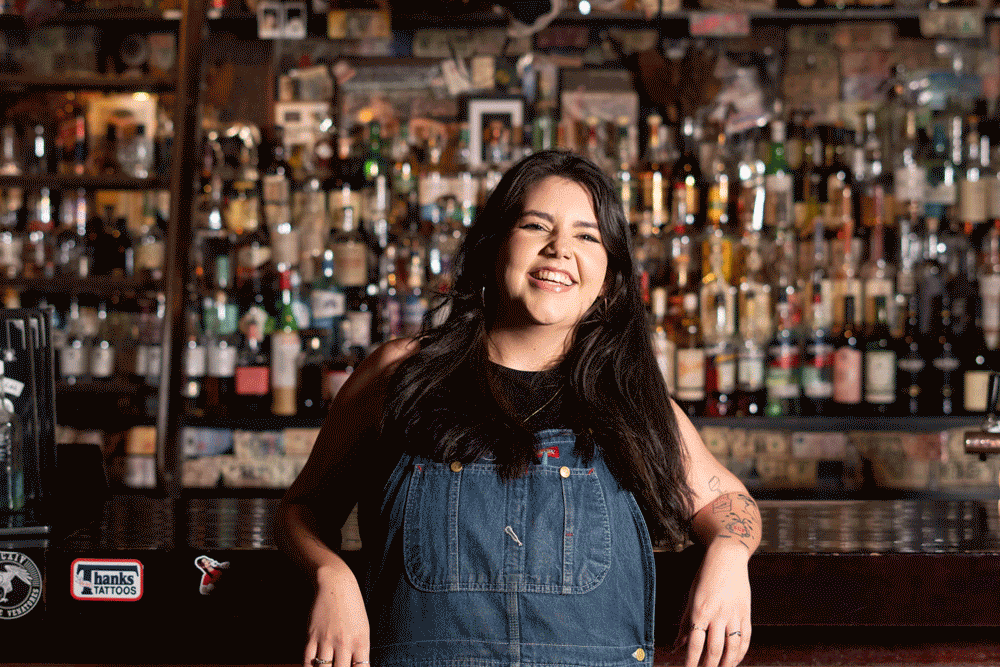 These three Ramblin' Rascal recipes are playful and delicious, packing in flavour.
Ramblin' Rascal Tavern turned eight years old a few months back. The bar is an award winner and, thanks to its reputation for revelry, quickly became a regular destination for bartenders both in Sydney and from out of state when it opened in 2014. With a trio of young owners — Charlie Lehmann, Sebastian Soto, and Dardan Shervashidze — behind the bar, Rascals pioneered the five star dive bar aesthetic in Australia: cocktails of the highest quality served in a rambunctious bar with $6 'shit tinnies' and a large heaping of jive. It was a good time.
And the party continues today. There's a now new generation of Rascals behind the bar, and assistant bar manager Brianna Aboud is one of them. She's the first to admit that she's still young in bartending terms, but not only does she ladle out a healthy serving of chat, she has just put together a short and sharp list of classic-inspired cocktails that are very much her own.
"I've been bartending, I'd say seriously, since May last year," Aboud says. "I was mainly a waitress back in Orange, [but] I did have some bar experience. I did one night a week down at the only whiskey bar in town, and that was just so much fun."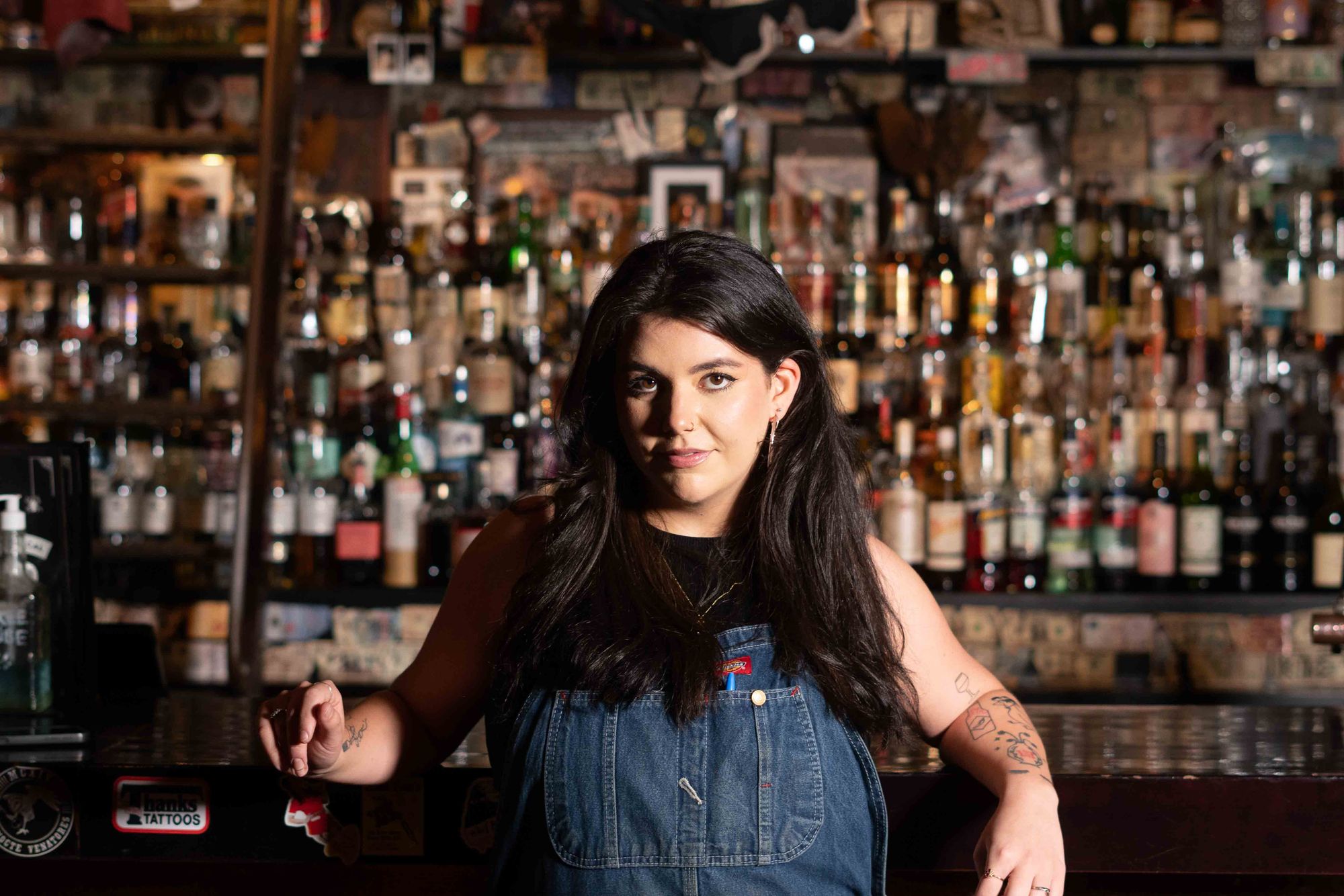 But she's obviously a quick learner. The drinks pack the flavour in, don't take themselves too seriously, and are well executed, offering a little of something for everyone.
"The clientele, it's so diverse," says Aboud. "You know, Thursdays we've got the suits and the dad rock and all the oldies coming in and having a good time. Then we also get the fresh 18 year olds who have seen this place on like TikTok or something and want to come and check it out.
"So I looked at that and [thought] we obviously need some sweet smashables, but we also need something like the boozy stir-downs that your bartender is gonna want to drink. There needs to be something for everyone," she says.
It's the first cocktail list that Aboud has created from scratch, which brought not just challenges, but also opportunity.
"There was a lot of panic," she says. "So much panic. Just because I didn't want to disappoint the boys. I didn't want to disappoint myself."
So Aboud didn't look to rewrite the way cocktails are made or redefine the way we think about drinks. She focused on what she knew, and making things delicious.
"I looked at a lot of classics, did a little bit of research, thought about what I like to drink," Aboud says. "I'm heavily influenced by food, I grew up around chefs.
"Knowing what I know, I've got limited experience already. I'm still quite young. So I'm just gonna go with what I'm familiar with.
"So that's kind of how it all came about, and I ended up doing my trial [drinks]  and Charlie was super happy with that and was like, 'This is actually a really great take on a lot of classics.'"
Having tasted a few of them myself, I tend to agree. Below, we've got three of Aboud's favourite drinks — and their recipes — from the menu.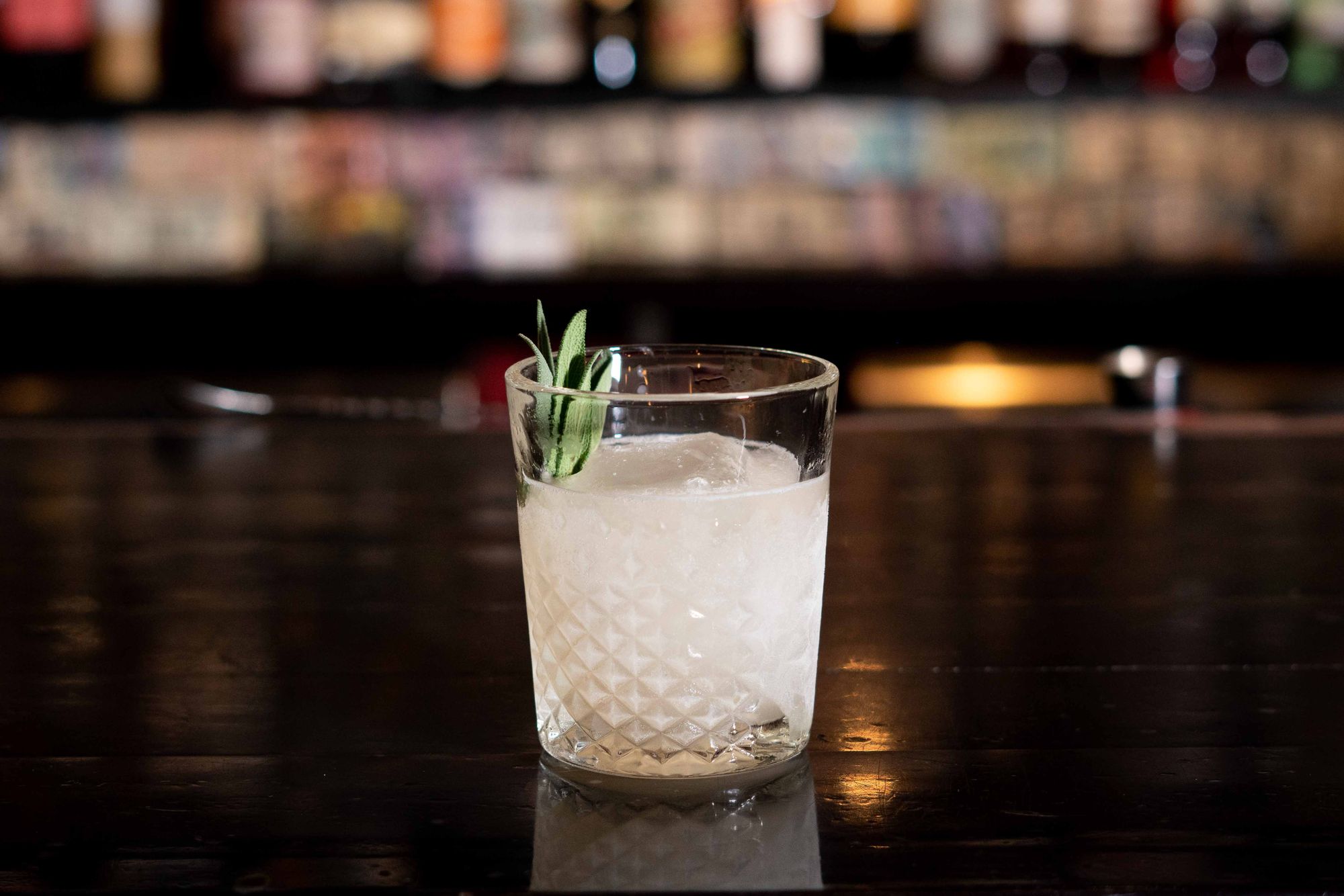 Smash Or Pass
Ingredients
45ml sage-infused tequila
30ml grapefruit juice
10ml lime juice
10ml agave syrup
Instructions
Shake with ice.
Strain into a double rocks glass with a fresh sage garnish.
Recipe by Brianna Aboud, Ramblin' Rascal Tavern, 2022.
"It's a tequila sage Smash, and I love a bit of wordplay," says Aboud. "And I love a bit of wordplay, a bit of a joke. That's something that I love about Rascals, we have the ability to have fun and we're so proud of our jive here. We're very proud of our jive — we like to like muck around, have fun, but still get things done."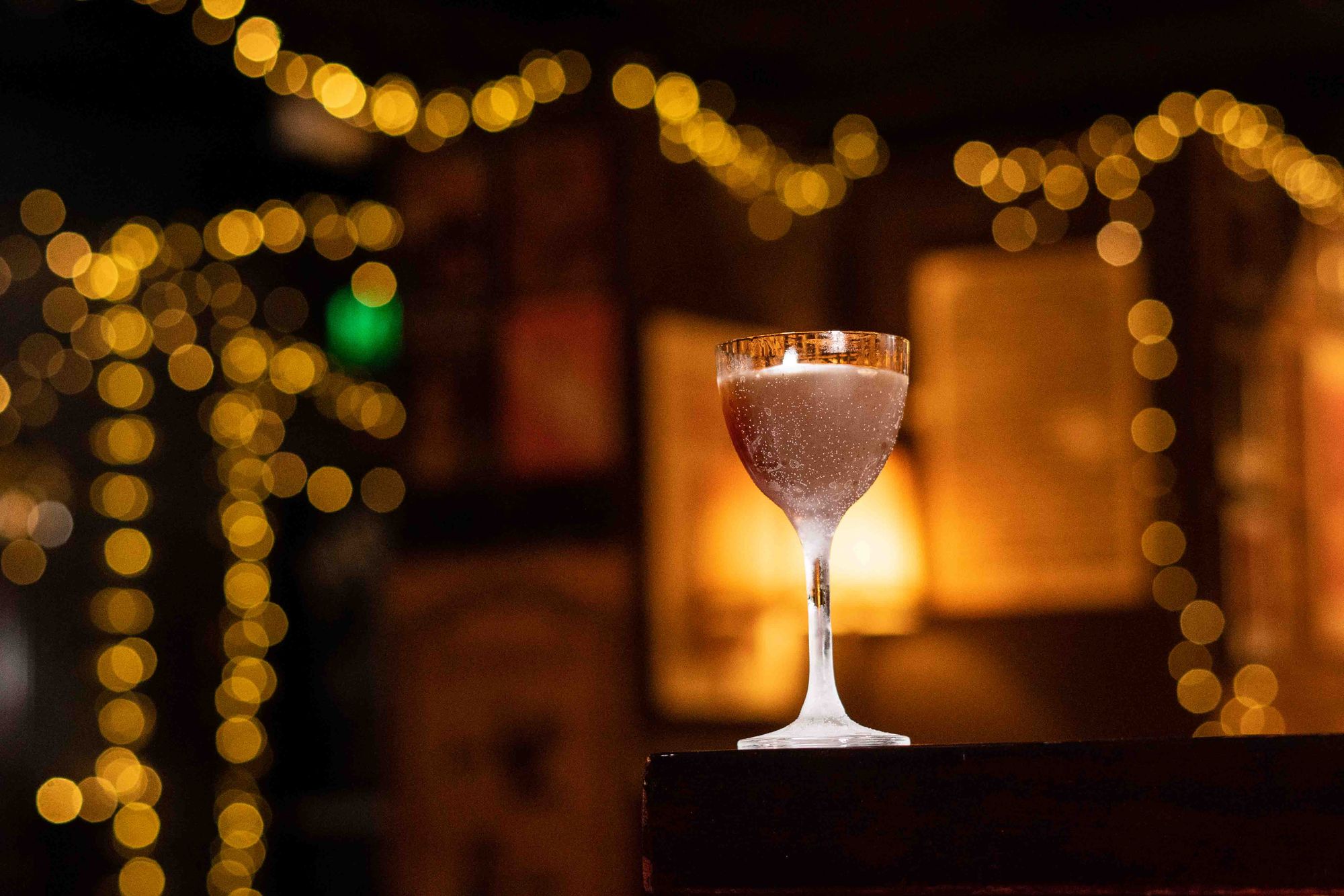 Cross Aunt
Ingredients
45ml butter fat-washed cognac
10ml PX sherry
5ml orgeat
Instructions
Stir down all ingredients with ice.
Serve up in a Nick & Nora glass.
Recipe by Brianna Aboud, Ramblin' Rascal Tavern, 2022.
"I don't really have a cross aunt, now that I think about it,  a couple of crazy ones but no-one too cross," says Aboud.
"It was actually almond croissants that really got this ball rolling, and the idea of a fat-washed Hennessy — yum, just so moreish. When I first started here we had a fat-washed Hennessy drink on the menu, and it was my first experience with the fat-washing — I was very green when I started — and yeah, first experience and I was like, what the fuck is this? I was so on board for it."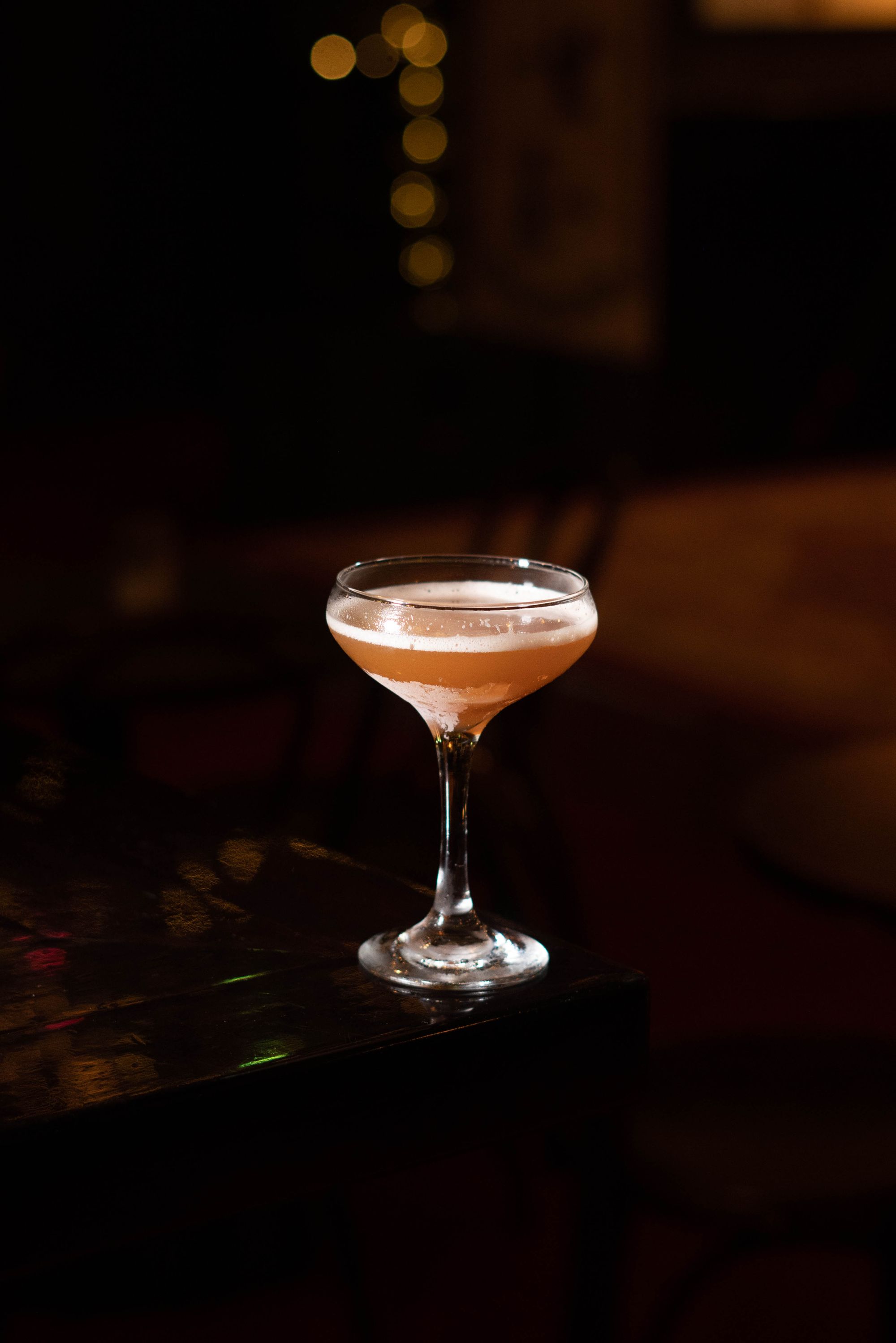 Hubba Hubba
Ingredients
45ml cognac
30ml red grape shrub
20ml lemon juice
10ml sugar
8 mint leaves torn
Instructions
Shake with ice.
Fine strain into a chilled cocktail glass.
Recipe by Brianna Aboud, Ramblin' Rascal Tavern, 2022.
"It's another nostalgic little baby — that was whole premise behind it," says Aboud. "The way the grape shrub interacts with the Hennessy, it creates a bit of a Hubba Hubba vibe, so that's pretty fun.
"I feel like it's probably my favourite child — my mum would always say, 'I don't have a favourite,' but I know it was me."