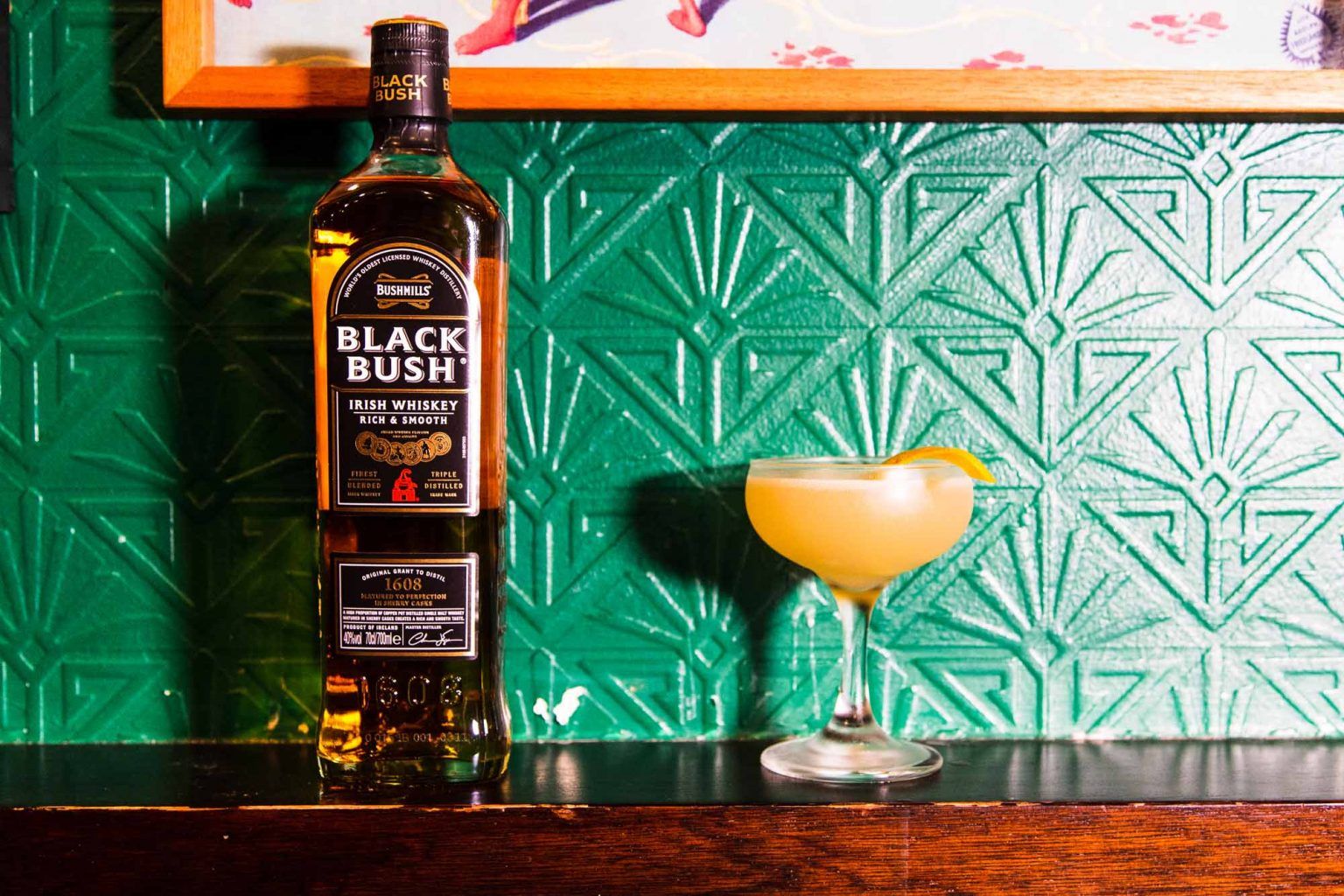 Combining Irish whiskey with its Scottish counterpart, the Cameron's Kick cocktail makes for delicious drinking.
PRESENTED BY BOOTHBY IN PARTNERSHIP WITH BUSHMILLS
How do you spell it — is it whisky or whiskey? Whichever way you do, this Cameron's Kick recipe brings both together in convenient cocktail format.
See, Scotland and England (Australia, too) tends to name it whisky without the 'e', whereas the USA and Ireland tends to spell it whiskey. Is either way right or wrong?
No. Here at Boothby, we'll use the English spelling for whisky unless we're writing about US or Irish Whiskey in particular. It doesn't matter which you choose — heck, use both if you like (just avoid the bracketed abomination that is whisk(e)y, it's gross).
Because at the end of the day it's not how it's spelled on the label but how it tastes that is important, as it is in this equal parts Irish whiskey and Scotch whisky drink.
Whereas tiki drinks have long combined different styles of rum, cocktail using whisky have tended to stick with just the one — a modern day exception being the modern classic cocktail, the Penicillin.
But back in the 1920s, the Cameron's Kick cocktail — a Whisky Sour sans egg whites, with almondy orgeat syrup switch in for sugar — was doing just that.
It makes an appearance first in Harry MacElhone's ABC of Mixing Cocktails (with the proportion of orgeat equal to that of the lemon juice) and a copy of those specs is found in Harry Craddock's The Savoy Cocktail Book in 1930.
The original recipe might prove a touch unbalanced today's palate, however, and in The PDT Cocktail Book Jim Meehan bumps up the proportion of lemon to orgeat syrup.
Cameron's Kick
Ingredients
30ml Bushmills Black Bush
30ml Scotch whisky
22.5ml lemon juice
15ml orgeat syrup
Instructions
Shake all ingredients hard with ice until properly cold.
Strain into a chilled cocktail glass.
Garnish with a lemon twist.