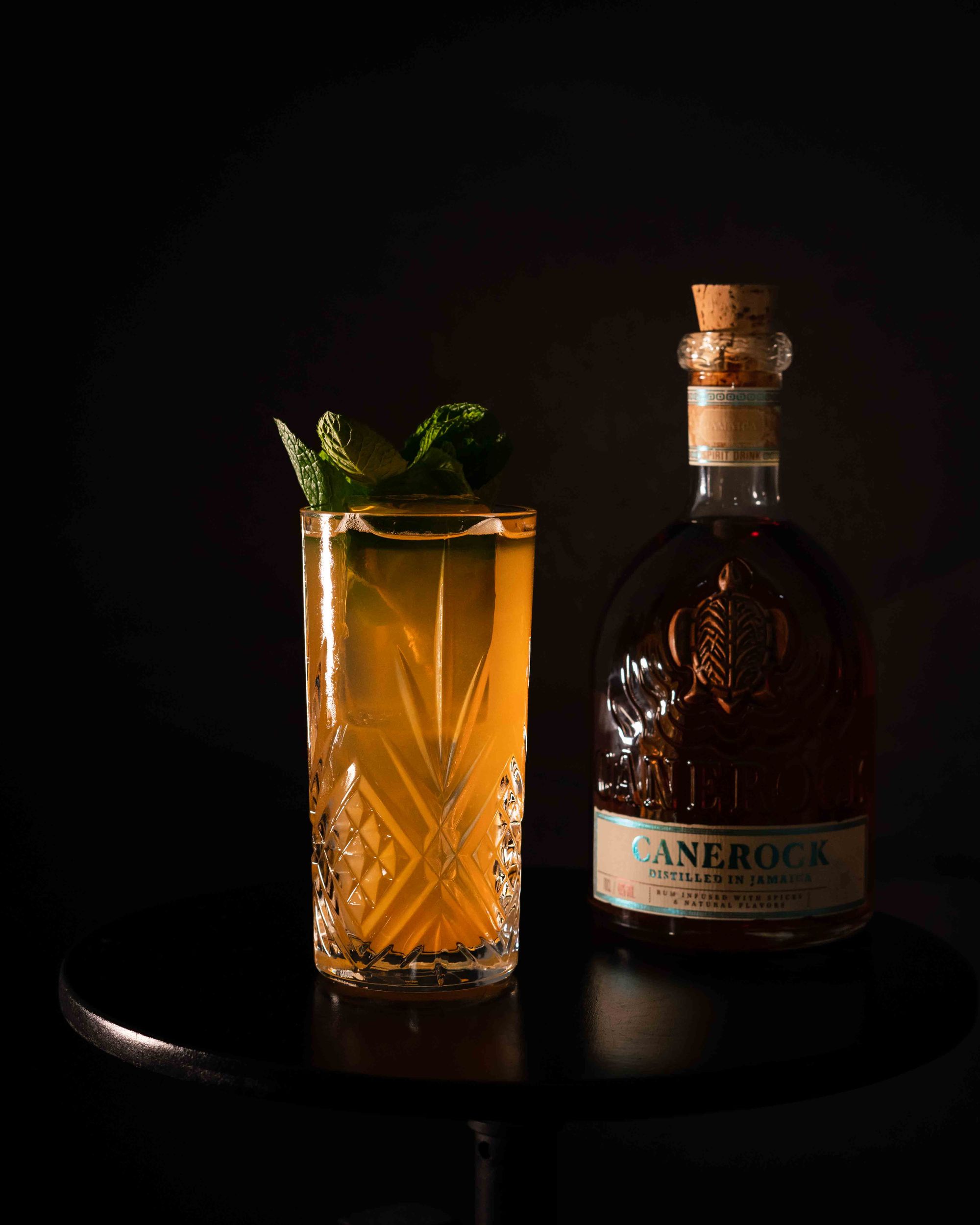 This recipe from the Bar Brutus bartender It's a little bit of Queensland in a glass.
IN PARTNERSHIP WITH CANEROCK
A couple of weekends back a cocktail comp with quite a difference took place in Brisbane.
Designed to support the launch of Canerock, the spiced rum bottling from Maison Ferrand, two Canerock turtles from Proof & Company — you need to see the photos to truly understand — got around to 12 Brisbane bars to see what their bartenders would create with this latest offering. Why?
"The idea was to recreate the journey of the turtle and how given time and perseverance you can find the winning recipe!" says Proof & Company's Alexander Brown (pictured below right).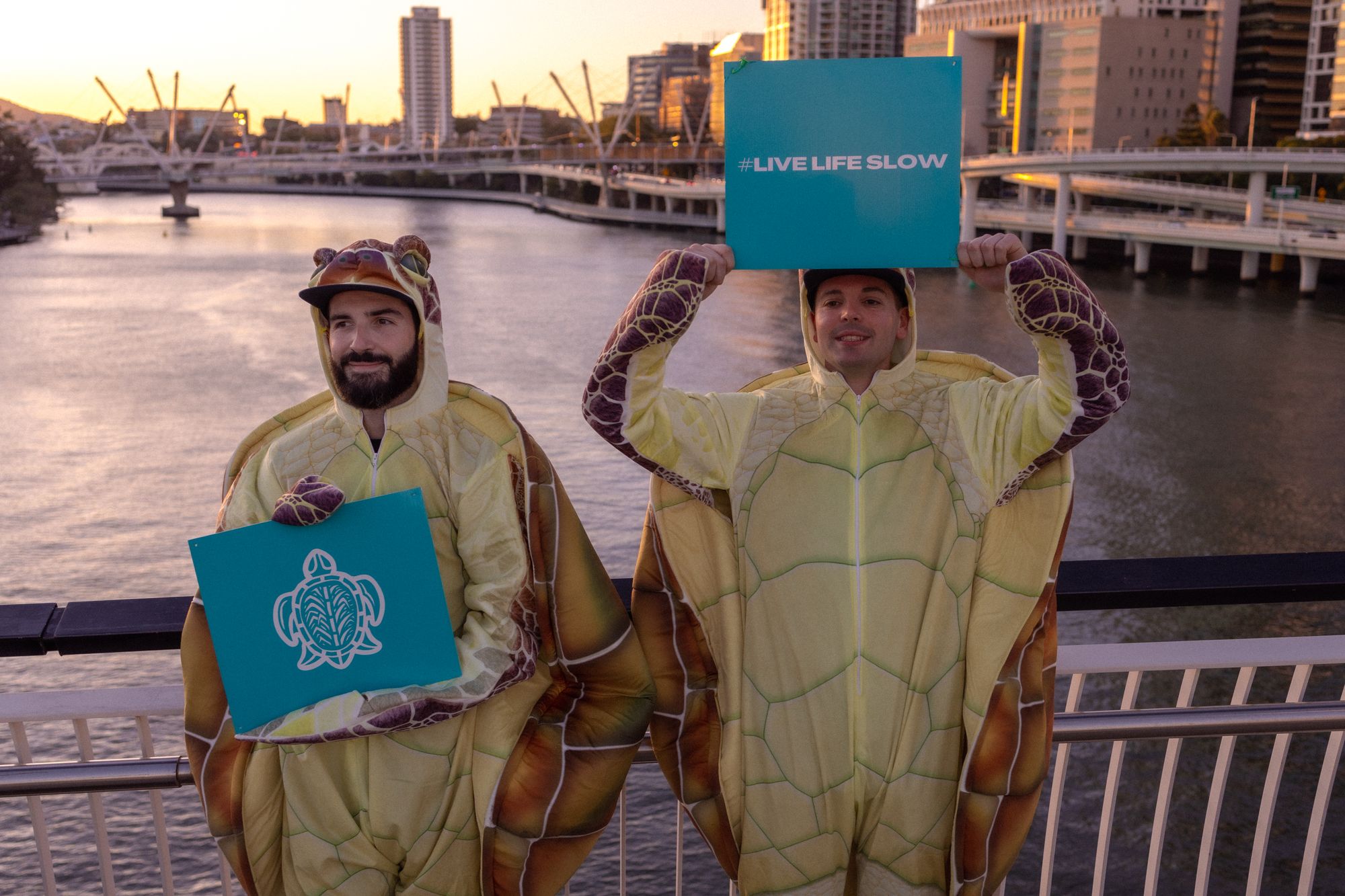 The result? A winning tikified drink from Callum McKay at Bar Brutus in South Brisbane.
"The inspiration behind my drink was creating something that was a mashup of a beautiful vanilla Jamaican rum and a bright sunny Queensland environment," McKay says.
We've made the drink ourselves, and can testify: it's a refreshing anytime sipper.
"[The] cheeky bit of Aperol and mango speaks volumes as to Queensland's weather," McKay says. "Two birds with one stone as to why I paired these ingredients. Nothing sounded more fun than those ingredients in my mind."
McKay has been bartending for five years, he says, and does it because he enjoys giving people "what they need, whether it's an honest conversation or a delicious drink."
He's certainly done that here — get the recipe below.
As to what the turtle thing is all about, Canerock carries a turtle talisman of sorts on its bottle. The ancestral peoples of the Caribbean, I'm told, saw the turtle as a symbol embodying the creative forces that shape the natural world, and the idea that fulfilment comes from not just the destination, but the transformative journey to get there, too.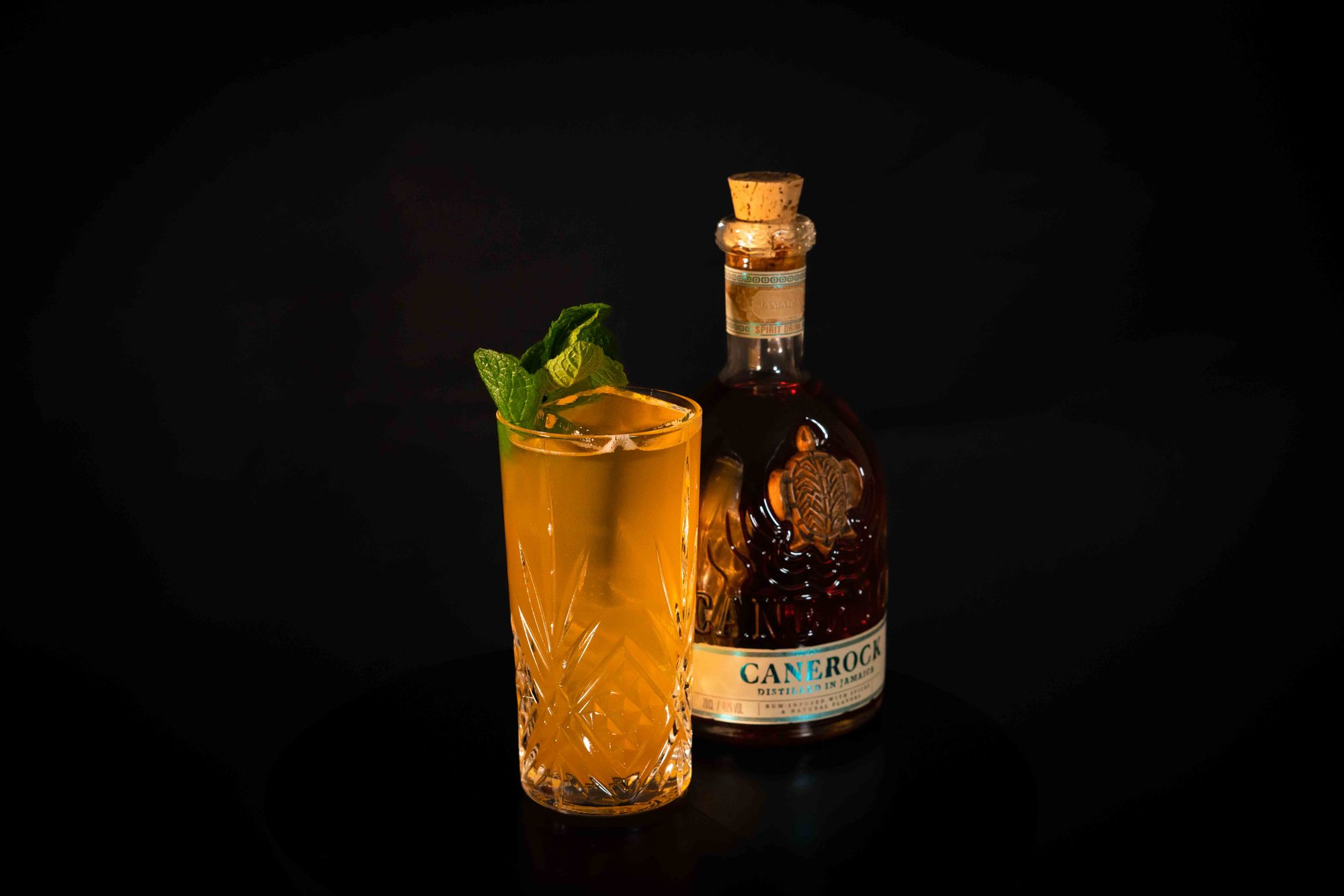 Turtle-y Tiki
Ingredients
45ml Canerock Jamaican Spiced
20ml Aperol
10ml puréed mango
5ml puréed yuzu
20ml lime juice
pinch of salt
6-8 mint leaves
grapefruit soda to top
Instructions
Shake all ingredients except the grapefruit soda, and strain into a highball glass.
Garnish with a good smack of mint.
Recipe by Callum McKay, Bar Brutus, Brisbane.
Canerock Rum is now available to order through Paramount Liquor or via Proof & Company Orders AU via ordersAU@proofandcompany.com.