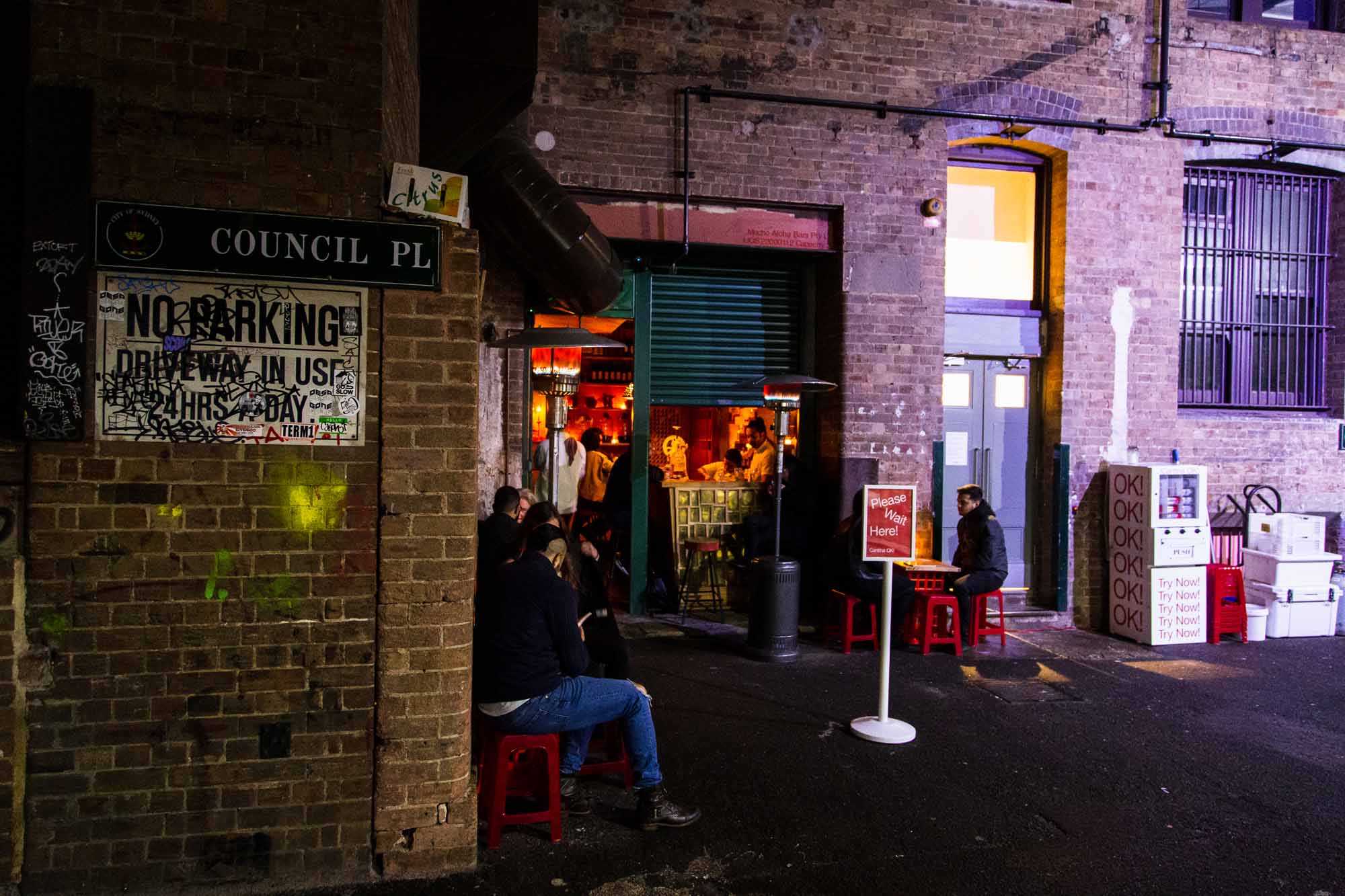 Cantina OK! is not Mexico, packed up and shipped to Sydney. But it's not trying to be, and that's a good a thing — in fact, it's one of the best things to happen to Sydney drinking in years.
Walk from the corner of Market and Clarence streets in the Sydney CBD and you'll come across Council Place: during the day it's a typical Sydney alleyway, office workers puffing away on smoke break, skip bins awaiting collection — it's unremarkable.
Until 5pm. That's when the roller door goes up on a former single car garage, and some of Sydney's most passionate mezcal and tequila advocates put down some very good drinking.
The first thing you'll notice, from the street, are these glass mirrors on the front of the bar that glitter and catch your eye. The next thing you'll notice is just how small Cantina OK! is. (And yes, the exclamation mark is theirs).
It's so small you wouldn't be able to fit a car in there these days, but owners Jeremy Blackmore and Alex Dowd have done big things here: it has become the home to dozens of mezcals you will not find at other bars, not here, and probably not in Mexico either.
That's because these mezcals, sotols, and other distillates have been sourced, tasted, and brought back to Australia from Mexico by the boys themselves. They started doing to Mexico years back, for both research and as a way to reward their staff at their other bar, Tio's Cerveceria in Surry Hills.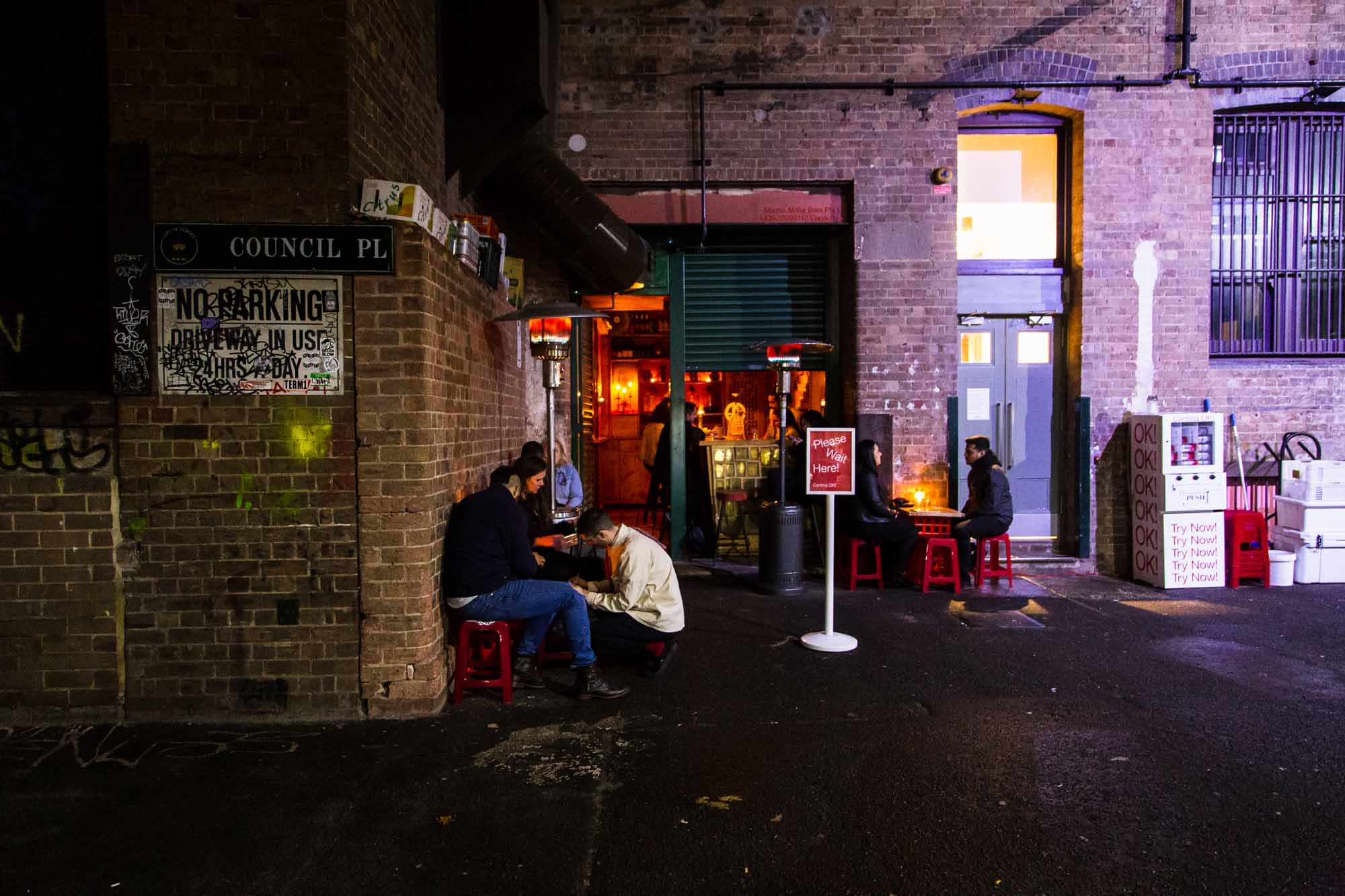 This means that, if you want to get technical about things, the mezcal on their shelves isn't really mezcal in the mind of the Mexican government. To be called mezcal they must be certified by the regulatory body responsible, which costs both time and money, something many of these small, rural producers may not have a lot of.
But it sure tastes like mezcal to us. And at Cantina OK! you know that you're getting some great agave distillate selected for you by some of Australia's foremost mezcal experts.
You'll also get some of the most delicious tequila and mezcal drinks that Sydney — nay, Australia — has to offer. Throw in a well drilled bar team managed by Omar Sánchez, and weekly updates to the cocktail list, and you can also be sure you want run out of interesting things to drink.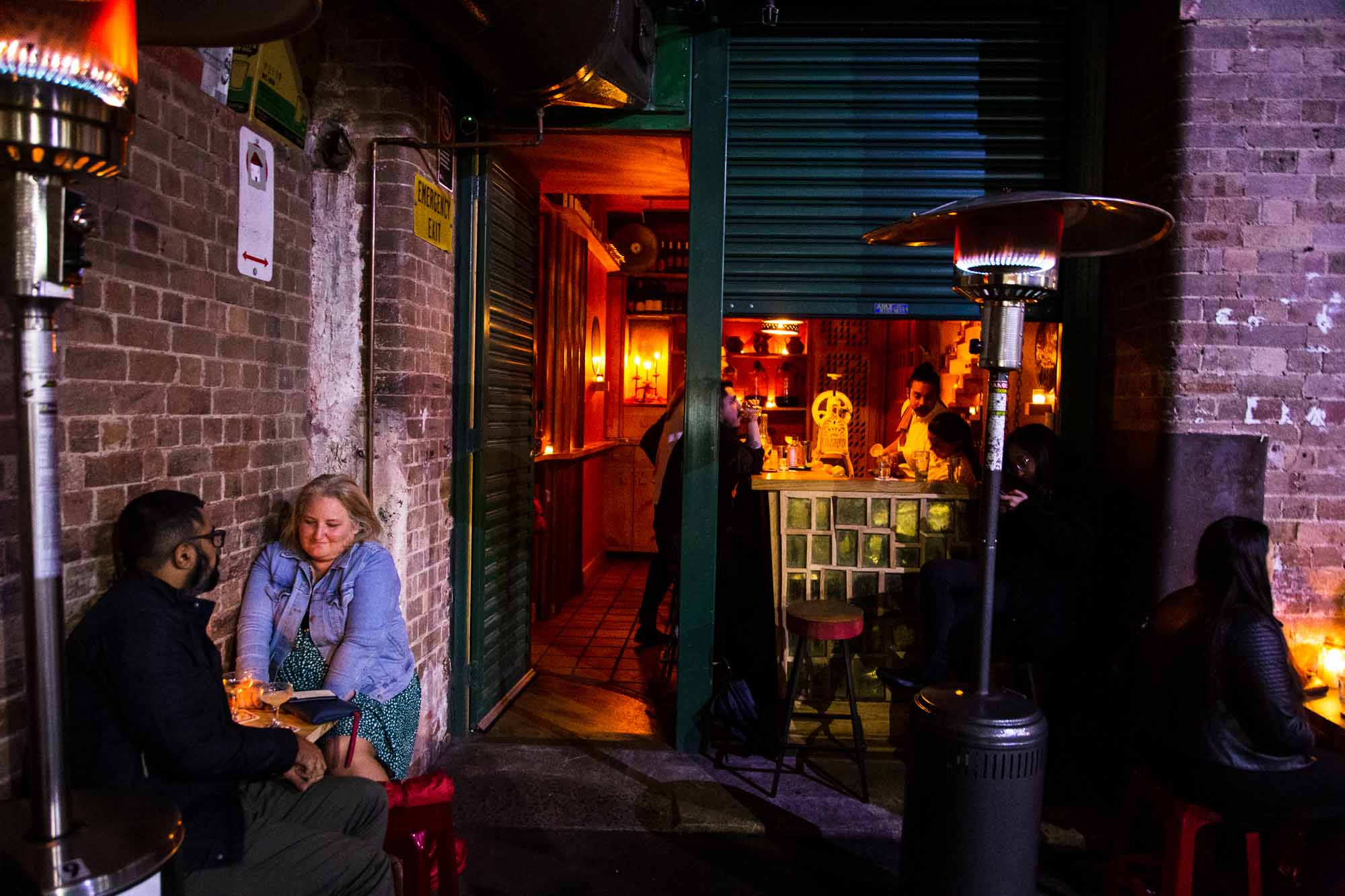 It's just the kind of bar Sydney needs right now in the time of a pandemic: it's small, so it is limited in numbers; it's mostly outside, so you're not jammed together with others; and the place is the product of people who genuinely love what they do and want to look after you.
Seated on the low, red, plastic stools and taking in the buzzy ambience of what is just a mere 24 person capacity bar, it's hard not to think that Cantina OK! isn't just a great bar, but exactly the kind of bar that can be a model for others. It is, after all, usually full. You only need two or three bartenders to man it. And in a town like Sydney, where the rent is, frankly, too goddamn high, maybe a disused car space is all a creative crew of bartenders need to make your night memorable.