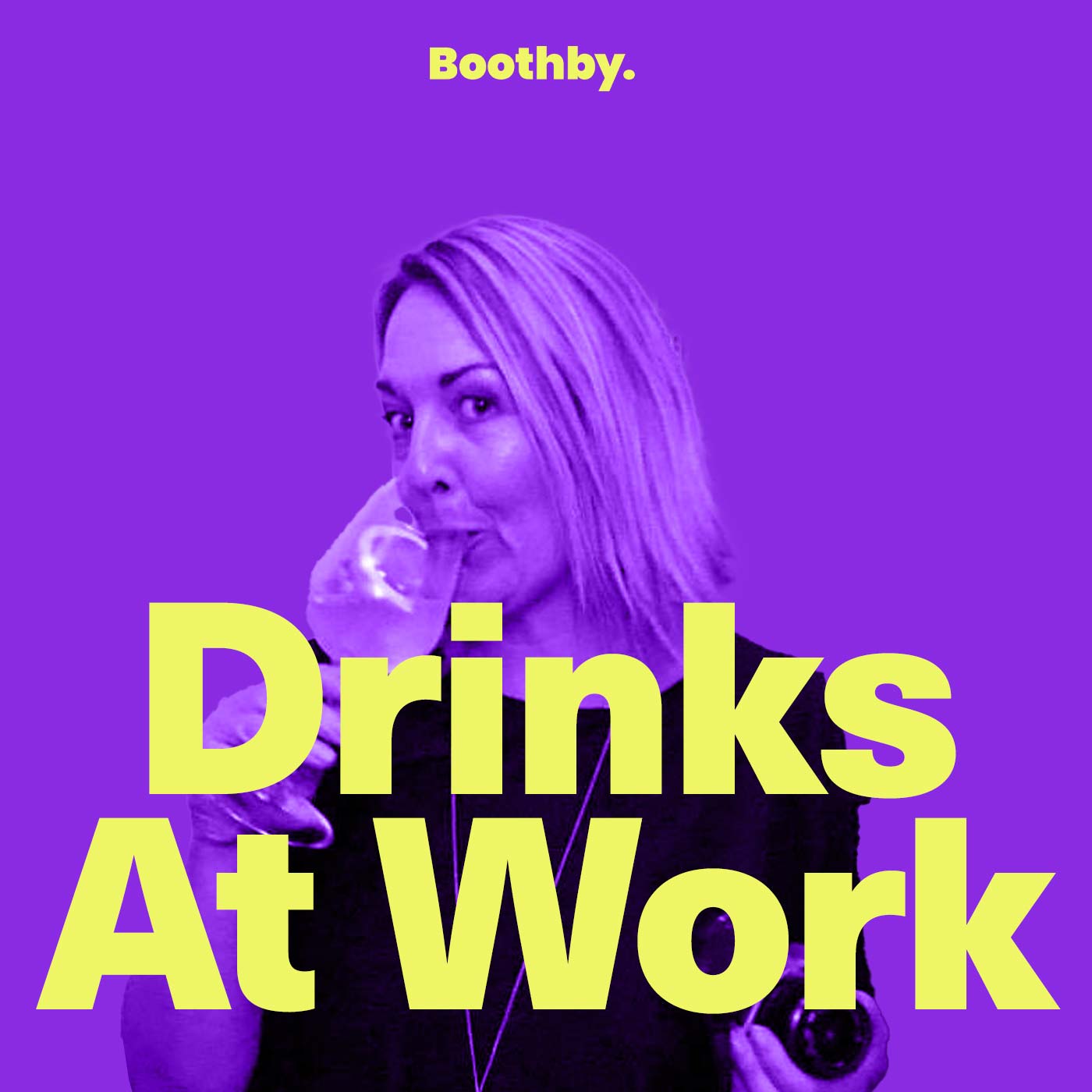 You may know Caroline Ashford as The Gin Queen, but she's also an experienced gin judge, drinks events organiser, and now a gin pusher herself.
You can download this episode on Apple Podcasts here, check it out in the player above, or subscribe on Android here.
How do you make a living writing and talking about gin? Caroline Ashford is someone who has done just that, and she's my guest in the second episode of Boothby's Drinks At Work podcast.
Over the space of a decade, Ashford has transformed a passion for gin into a full-time career, going from a previous career in marketing to establishing The Gin Queen, a website and social media accounts dedicated to gin. Her social following has grown to over 35,000 people, and in that time Ashford has added gin judge, event organiser (through two yearly Junipalooza events held in Melbourne and Sydney), and now with  The Ginporium, gin retailer to her resume.
All of which means that Ashford knows not just a thing or two about gin, but also about building a career as a communicator in the drinks space, and how to start a drinks events business.
💡
This episode is sponsored by Australian Cocktail Month, a great initiative to get people back into the bars, taking place this May. One ticket gets you access to exclusive cocktail menus in 144 bars across 12 cities for the entire month of May — you can learn more about Australian Cocktail Month at
australiancocktailmonth.com.au
. Tickets go on sale soon.
Below, lightly edited and condensed for clarity, three takeaways from my chat with Caroline.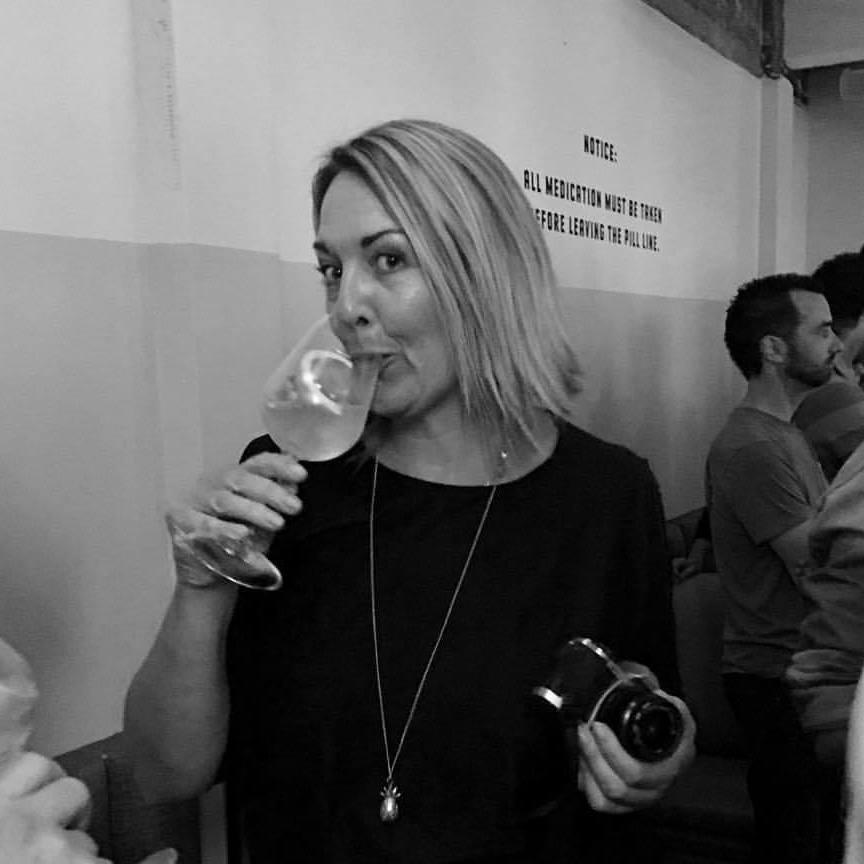 "It's a much more crowded marketplace."
Ashford began posting on the theginqueen.com and Instagram back in 2013, and quickly started building an audience. There were five or six Australian gins readily available then, and we were at the beginning of the gin boom.
But the landscape is different now. Not only are there exponentially more gins — there are upwards of 900 gins on the market — how one goes about building an audience today is also different.
"I definitely think that I was very lucky, to a certain degree, that I started when I started in 2013. You know, Four Pillars had literally just launched and they were to my mind, the kind of game changer for the spirit scene in terms of what could be done in Australia. If I were starting now, I would probably have a very different take on it. Things like TikTok, YouTube, you know, Cara Devine does fantastic YouTube sessions teaching people about spirits and drinks. And I think there is much more connection with video. I do gin chat Tuesdays on Instagram, which is on Instagram Live. And people like that immediate connection. And yes, it's nice to look at static pictures of things and you know, give it a like as you scroll past, but I think people do like to make a connection with people that are making their drinks or even just, you know, connecting with me, she says arrogantly," says Ashford.
The worst people can say is "no."
After a brief few years doing The Gin Queen, Ashford looked overseas to the UK where Junipalooza, a spirits tasting and festival devoted to all things, was taking place.
Without knowing the organisers, she sent an email to them about the prospect of hosting the event in Australia... and they were keen.
"Because you know, people sometimes say yes," Ashford says.
"I think you've really got to have a passion for what you do, because there's a good few years, and there were many years for me, where I was in the wilderness," says Ashford. "I don't come from a hospitality background, I'm a woman of a certain age. And there were a few years where I really was gonna jack it in, particularly when I was going into bars. Not often, but [there was] a few times where people would question what I was doing, who I was, why did I think I could do this? I wasn't from a hospitality background. My absolute favourite was why I wasn't at home with my husband and children, my husband at the time.
"And fortunately, 10 years on that's definitely changed. But there were a few years where doors were not as you know, freely swinging open as they are now. So you've got to have a certain resilience, a passion for what you're doing. And I was just really stubborn. I was not going to let anyone take me back. And I think you've really got to love people. I think that's one of the things that is most satisfying about doing What I do is the connections I've made in the industry — distillers are some of the most fascinating, interesting, hilarious, driven people I've ever met. Totally inspiring and some of genuinely the best people to be around, it's a very collegiate industry. Everyone wants to help everyone out.
Surround yourself with great people
Ashford is quick to point out that she hasn't done this alone. Whether it's the team behind Junipalooza, or her business partner in The Ginporium, Inoka Ho, Ashford says that it pays to work with good people.
"A lot of it has been a wing and a prayer," says Ashford. "It's asking those questions. It's sending those emails and saying, 'Can I do this?' And not being afraid to get a negative answer, and just phoning up distillers and saying, I want to come and see what you're doing. Just being a bit curious. There's not really been a hard and fast plan, and I've been really lucky to work alongside people like Inoka and Emile and Olivier, who do have master plans. Because I think it would be in a very different position if I didn't. So surround yourself with fantastically driven, organised people who are quite happy for you to come along for the ride."