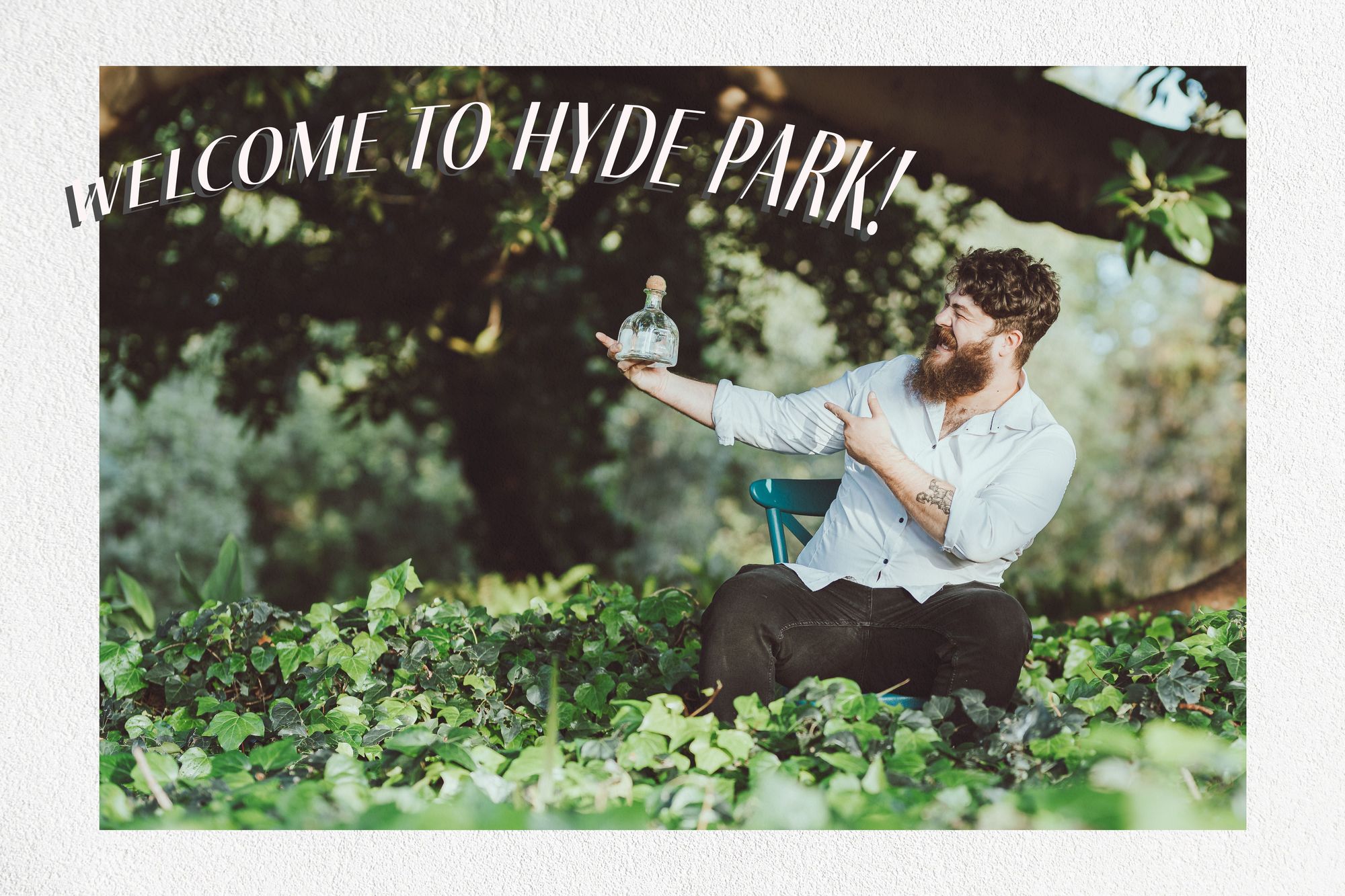 Inspired by walks in Perth's Hyde Park, Tilley focuses on nostalgia on emotion.
IN PARTNERSHIP WITH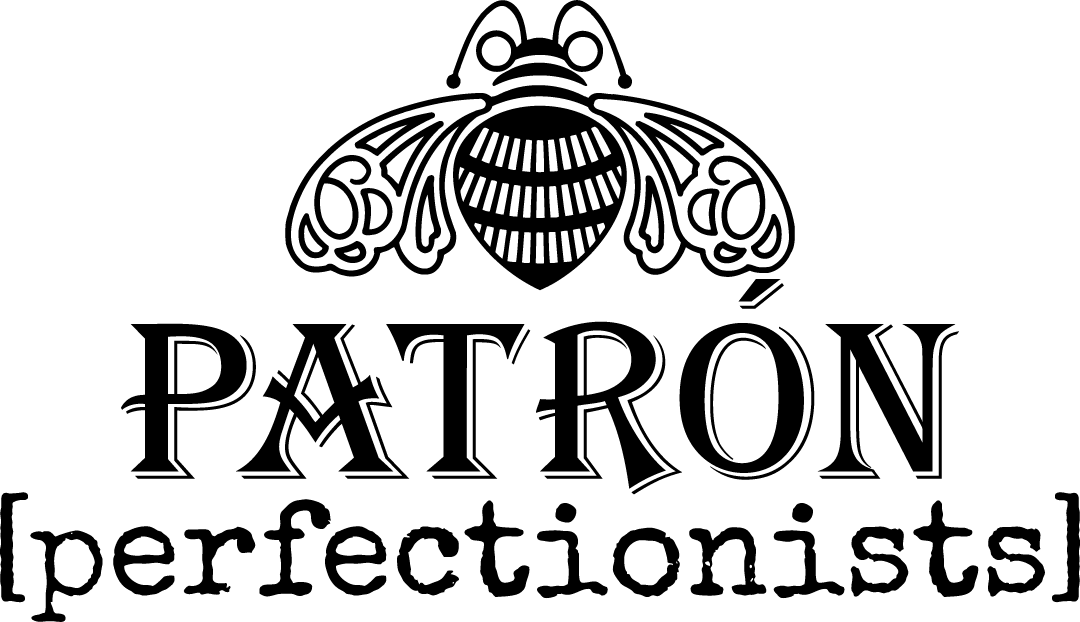 ---
Chris Tilley is a bartender who cut his teeth working in nightclubs, and enjoyed bartending so much that he ditched his engineering degree and never looked back.
Nowadays, you'll find him as the group manager for two Perth venues: Neon Palms in Northbridge, and Volare in Maylands.
He's also a dab hand when it comes to the tins, as his entry into the 2022 Patrón Perfectionists cocktail competition attests. His drink, Hyding In The Gums, evokes his experience of walking into Perth's Hyde Park and getting smacked in the face with the aroma of strawberry gum.
Below, lightly edited and condensed for clarity, he talks about the versatility of tequila, the importance of nostalgia and memory in his approach to drinkmaking, and more.
Sam Bygrave: Volare is a new bar, right? What's can people expect from Volare?
Chris Tilley: So it's pretty. We've got about 100 labels on the wine list at the moment, probably 40 vermouths, maybe 60 amaro or so. So it's very much focused in that sort of before and after dinner drinking kind of vein. And all the food is all designed from our head chef to to be shared and sort of paired with the drinks.
What's the big idea behind it your drink?
So, for me, when I'm making a cocktail, I really focus on the sort of nostalgic aspect and emotional aspects of making the drinks. My mind immediately went to places that I recognised when I was growing up.
We have a beautiful park, just north of Perth city called Hyde Park. And it's got probably 100, maybe 150 different types of gum trees. But if you come in from the city side, there's a strawberry gum that's right next to the path. So as you are actually walking into the park, you're hit with this strawberry gum. It is for me a really sort of telltale sign that you're in Hyde Park.
What kind of occasion drink is it? What do you want people to feel when they're drinking this drink?
I want them to feel taken away to the — not necessarily to a classic sort of beachside location — but you know, everyone from metropolitan cities have their little inner city sanctuaries that they like to go to. So I want people to be able to switch off from work on a lunch break or something like that in their local park.
Why do you do what you do? How long have you been bartending for? What is it about the job that attracts you to it?
I've always been fascinated with food and drinks as a culture. When I left high school, I started in engineering, and then started working in a nightclub as a glassy — and then didn't do engineering.
Just everything involved with I guess, you know, touch smell and taste has always fascinated me and the emotions that that can invoke in myself and others... To translate emotions to your guests through all these experiences is just something that, you know, is quite special to me every single time that you make a drink for a customer and you can see that it rings a note with them.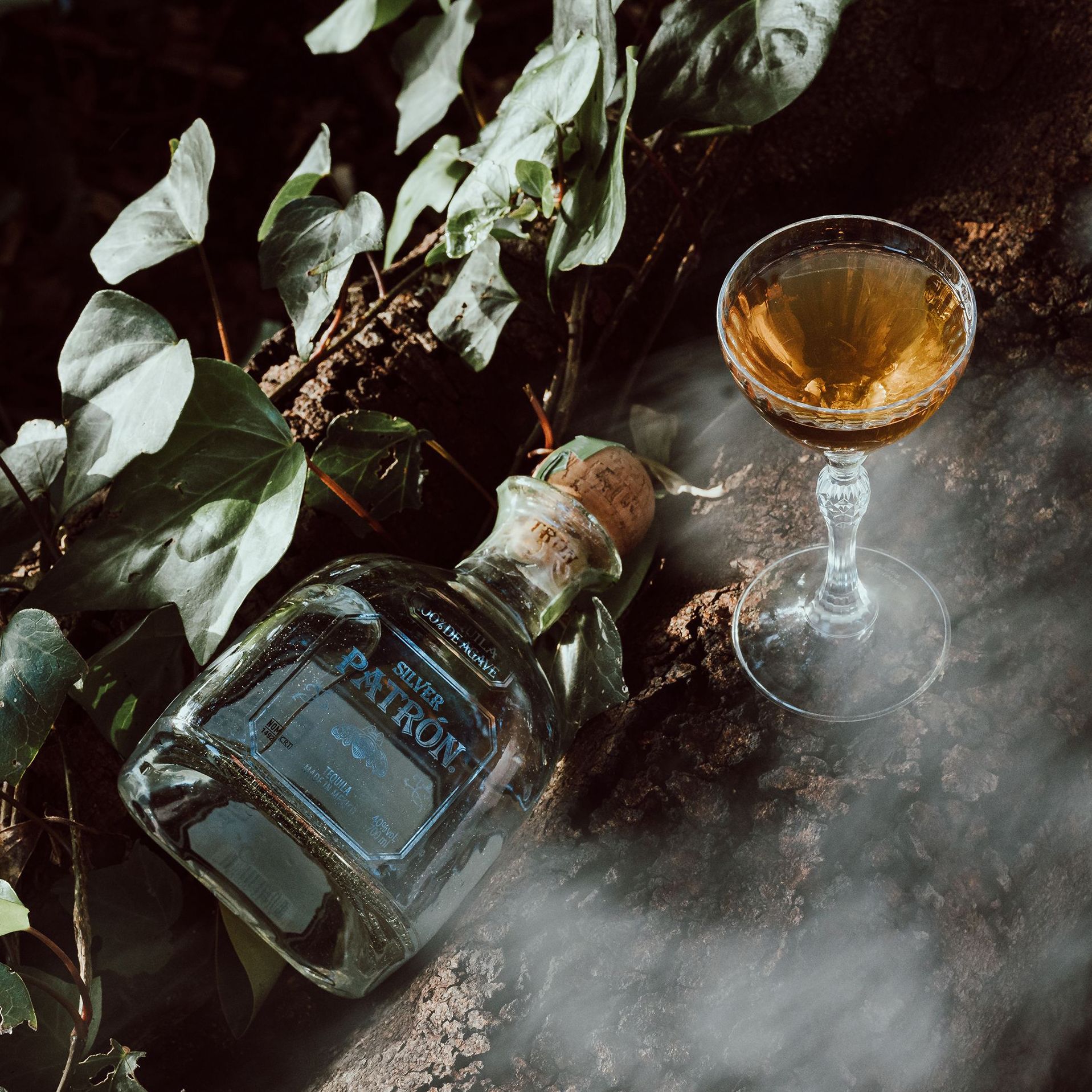 Hyding In The Gums
Ingredients
50ml PATRÓN Silver Tequila
10ml umeshu
3 dashes sesame seed oil
2 sprays of Regan's Orange bitters
30ml strawberry gum cordial
Instructions
For the Strawberry Gum Cordial:
20g dried strawberry gum, 150g sugar, 500g water, 8g citric acid, 2g malic acid, 1g lactic acid - stir on 80degrees in thermo for 20 minutes, blitz on full speed for 2 mins for maximum tannic extraction.