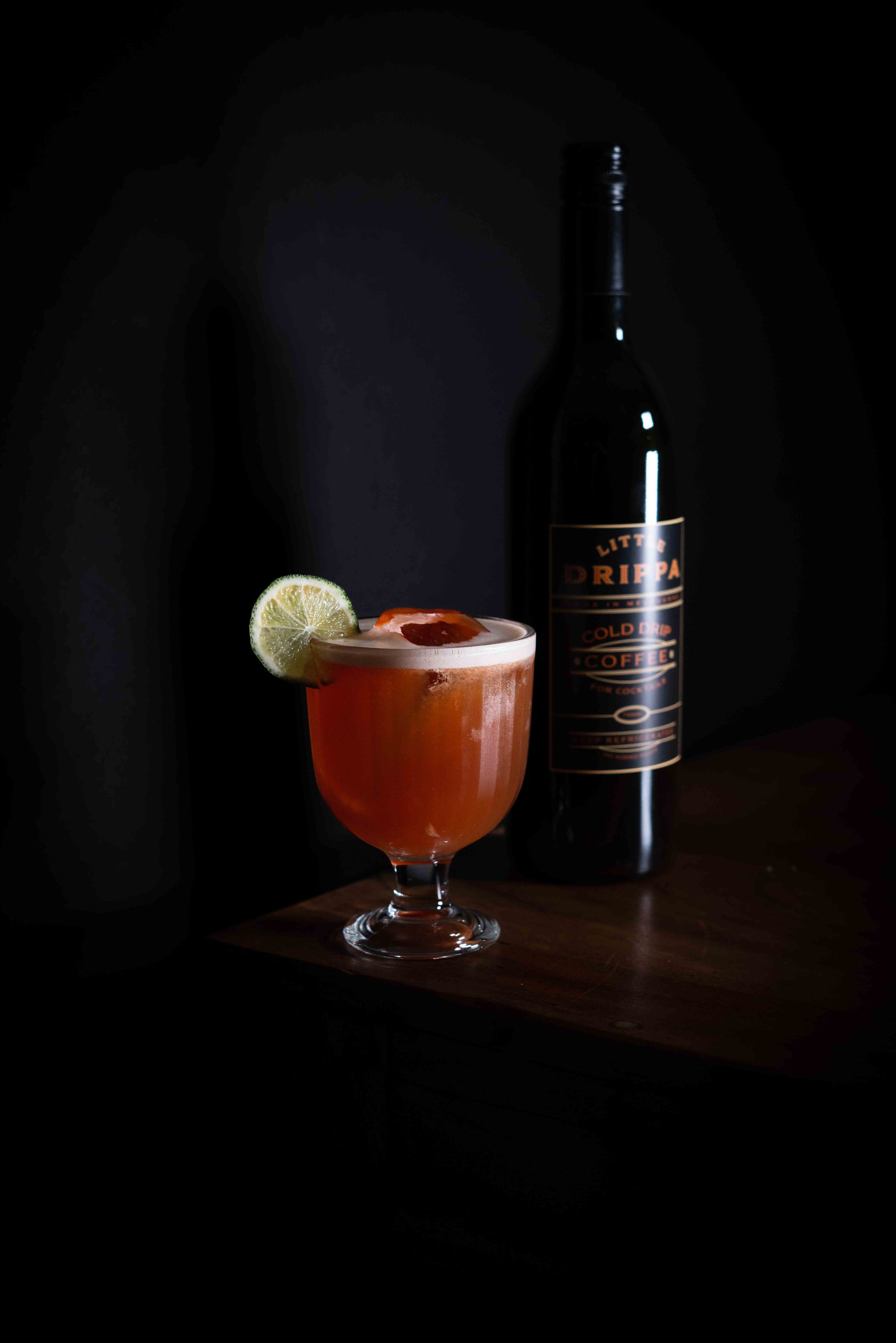 The Jungle Bird is a curious cocktail beast, and so too is this riff.
MADE POSSIBLE BY LITTLE DRIPPA

The Jungle Bird cocktail is a curious beast. For one, it's a tiki drink that doesn't come from the US or from the Caribbean or Hawaii. It hails from Kuala Lumpur in Malaysia, and Jeff Beachbum Berry's Total Tiki Online dates its creation to 1978 and the Aviary Bar in the Hilton in KL.
It's a curious drink because it gives Campari a run, the bitter Italian aperitivo giving the drink a tinge of colour but also a pleasant bitterness that keeps you coming back for more.
But something fun happens when you pop a little cold drip coffee into the mix. Because the cold drip process retains some of the lighter and fruitier characters of the coffee bean, it makes an unexpected partner in the pineapple juice of the Jungle Bird; it complements the rum, too, giving you a richer drink with just that bit more complexity.
Jungle Bird Cafe
Ingredients
45ml dark rum
22.5ml Campari
15ml lime juice
45ml unsweetened pineapple juice
20ml Little Drippa
15ml sugar syrup
Instructions
Shake all ingredients with ice.
Strain into a large glass over ice.
Contact your Amber Beverage representative for more information about Little Drippa, or visit amberbev.com.au.