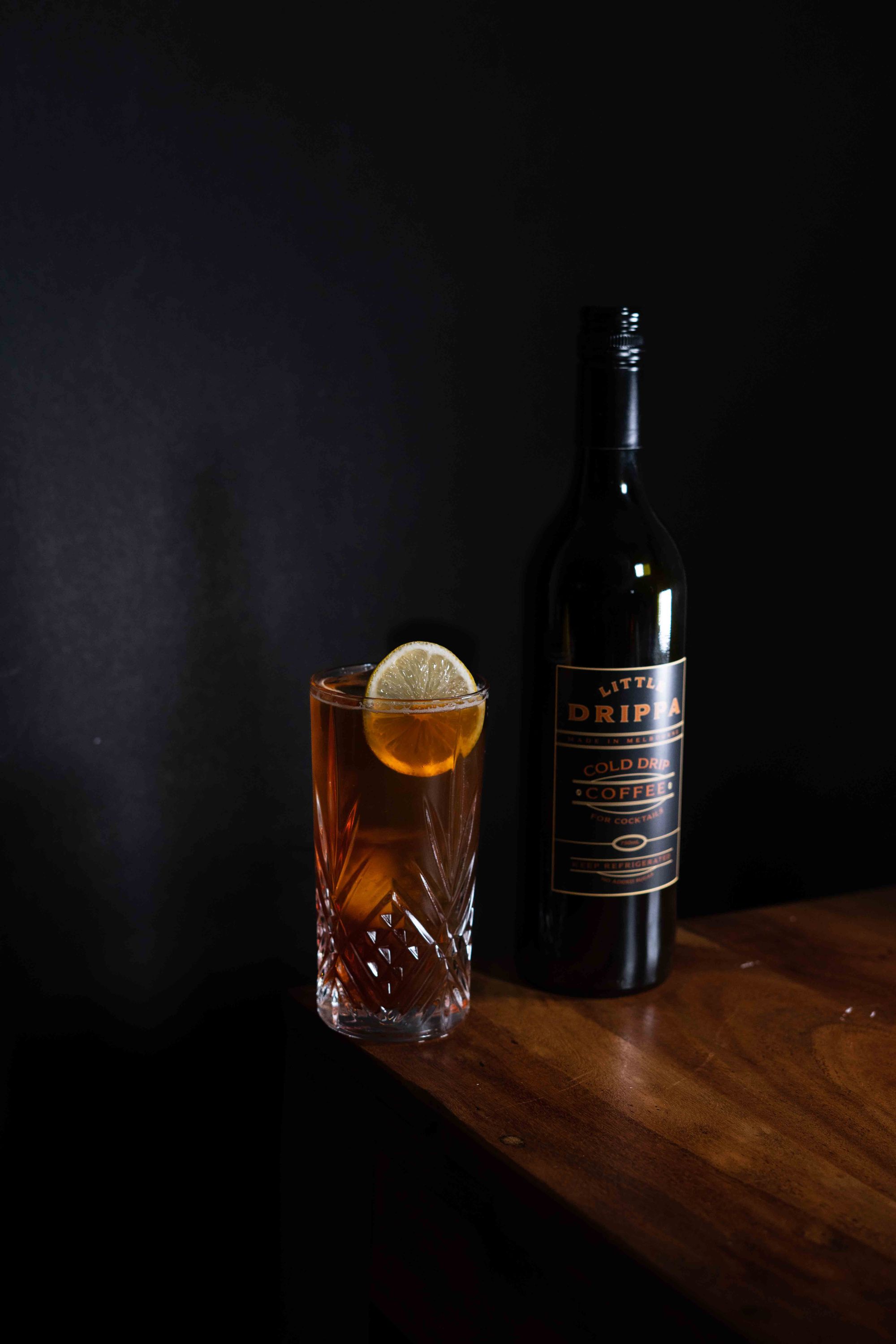 If you're after some complexity with your low ABV drink (and a jolt of caffeine), this is what you want.
MADE POSSIBLE BY LITTLE DRIPPA
At first blush, the thought of coffee and tonic water being mixed together in one glass doesn't sound quite right.
But it works. There's something about the way the tonic brings its quinine and citrusy brightness to the richness of coffee — it's a bright, sparkling way to get your daily coffee into you.
The drink got some hype around 2015, thanks to the third wave coffee movement (and the prevalence of social media).
But it's also a drink that is ripe for a little riffing — and a little vermouth. When you bring together the sweetness and rich complexity of sweet vermouth — preferably one with richer notes and greater weight like like Carapano Antica Formula — with the flavours of coffee and tonic, you've got yourself a refreshing, complex, and enlivening low ABV drink.
Coffee & Tonic
Ingredients
45ml sweet vermouth (like Carpano Antica Formula)
20ml Little Drippa
90ml good quality tonic water
Instructions
In a highball glass, add all ingredients.
Top with ice.
Garnish with a lemon wheel.
Contact your Amber Beverage representative for more information about Little Drippa, or visit amberbev.com.au.