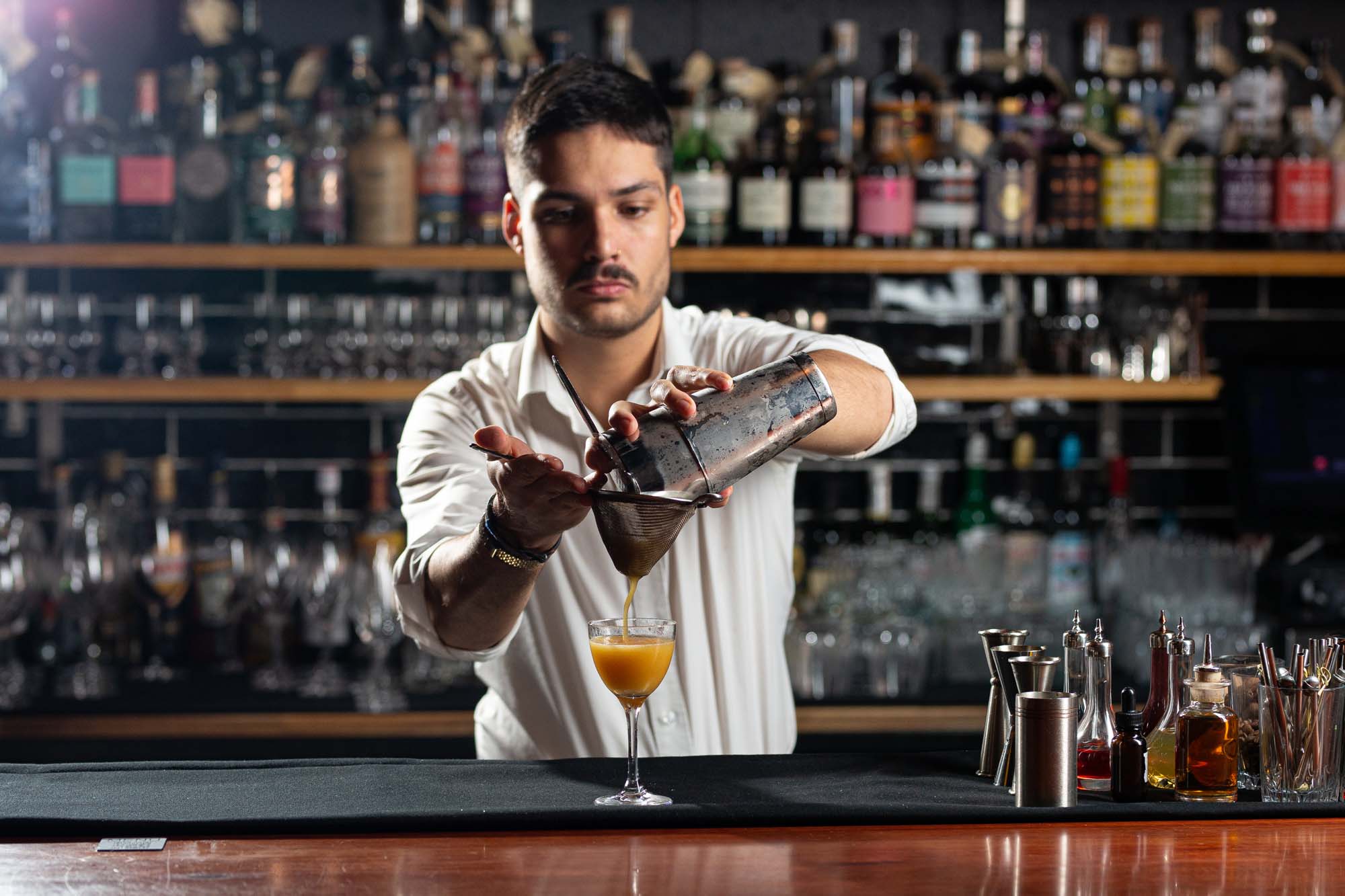 Jack Creighton from Death & Taxes in Brisbane steps us through their new list.
When Brisbane cocktail bar Death & Taxes opened — all the way back in the Before Times in April 2019 — it quickly established itself as one of the leading lights of the city's bar scene. Complete with a hefty tome of cocktails, and an awe-inspiring back bar, awards and accolades quickly followed.
But we all know what happened in 2020. Reopening after lockdown, the bar made the change to a digital menu, with punters scanning a QR code on the bar and then scrolling few their phones to find their drink.
The QR code menu is a less than ideal experience — as I've written about before here  — so it's great to hear that Death & Taxes has brought back their big, real world, tangible list.
They've also made some changes. The list, which has been spearheaded by Joyce Chang and Jack Creighton and developed collaboratively with the team, is now in the bar — below, Creighton answered some questions about what we can expect, and shared their advice on what goes into making a great cocktail list.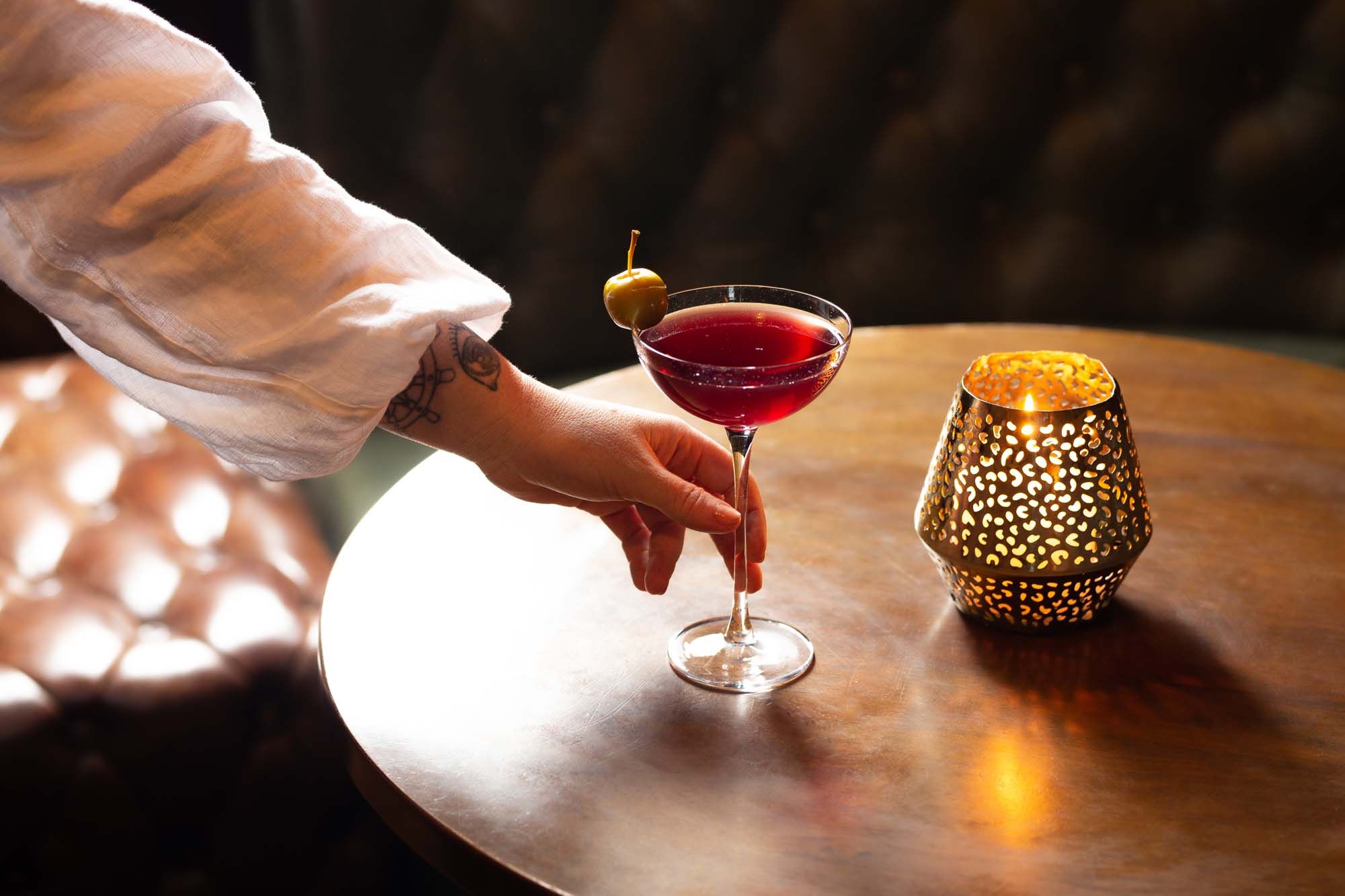 Sam Bygrave: For those who haven't been there, what's the big idea behind Death & Taxes?
Jack Creighton: Death & Taxes provides an escape from the hustle and bustle of city life. When you step through the wooden doors, the dim lights and eyewatering backbar serve to whisk you away to another era. Inspired by the cocktail dens of London, New York and Paris – Death & Taxes offers a sense of warm familiarity and class. Regardless of your seat, whether it be at the bar or in the comfort of a 'racing green' coloured booth, Death & Taxes provides you with the comfort of knowing that at least for now, there is more certainty in life than what is offered by both your death and your taxes and that is in the enjoyment of both good drink and company.
What's the idea behind your menus?
We see our menus as being natural extensions of both themselves and the venue. Each seeks to be an evolution of what came before it whilst paying homage to the bartenders, their personalities', the flavours and techniques which make each era of cocktails and service unique. Our menus serve to be encyclopaedic entries into our history. Now that physical menus are returning, we couldn't be happier to return our latest installation to your hands!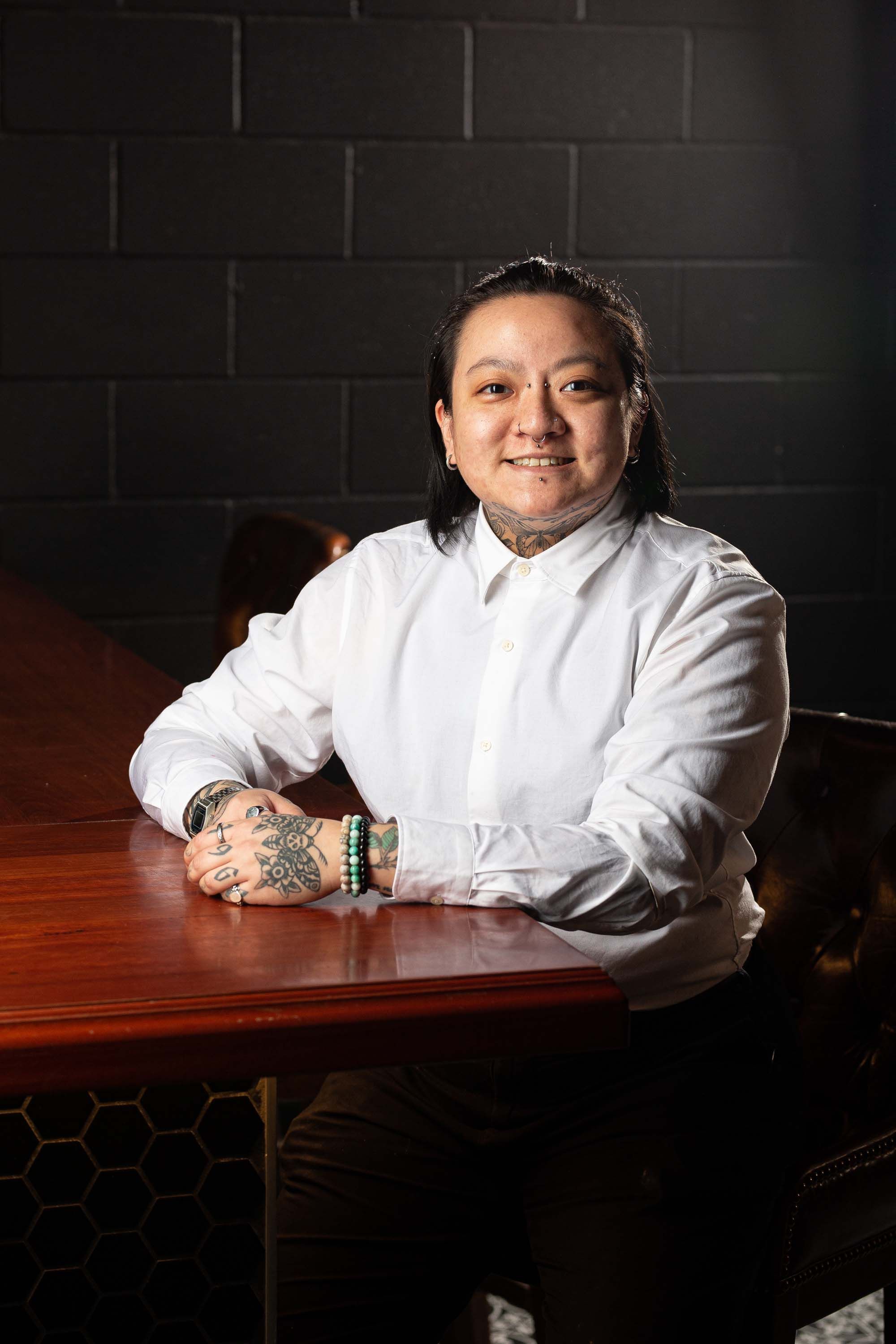 How does this one differ from previous menus?
This menu was designed around one premise which was to include. All too often a bartender might get the bit between their teeth and turn a new menu into a self-indulgent reflection of their own journey – forgetting that they work with a host of other passionate individuals. At Death & Taxes we have the pleasure of having so many amazing bartenders on staff. This menu, I wanted to get their passion and creativity on display. The drinks on this menu come from everyone in one way or another and we wanted this to be highlighted. To work with each person individually to create their own part of the menu has been one of the greatest senses of accomplishment in my career. The best part of it all is that through centering development around inclusion, we made the menu inherently inclusive for our guests. I truly believe that there is something for everyone on this menu.
Tell us a bit about a couple of the drinks on the menu you love — how they came to be, what makes them special?
The Crimson Rune was a drink I created purely because I wanted to drink it. Selfish, I know but it was the most self-indulgent I got with Volume II. For me, it was a fun way to put my personality on display, bittersweet, weird and irritating but admittedly persistent. It's a drink which you wouldn't find at Death & Taxes in the past but wanting to leave my mark combined black garlic for a surprising caramel umami with vanilla, strawberries, basil and Tanqueray.
Other drinks on the menu reflected more of my humour than anything else. I'm lame and spent a lot of time studying philosophy and couldn't resist putting a drink on the menu named 'Sisyphus'. Named after the man who as the ancient Greek story goes was cursed to push a boulder up a mountain for eternity. The drink has rockmelon in it. To me, sadly, that is peak comedy but not wasted as the combination of the fruit with a blend of Johnnie Walker Black and Pampero Anejo make for an awesomely refreshing and elegant Swizzle.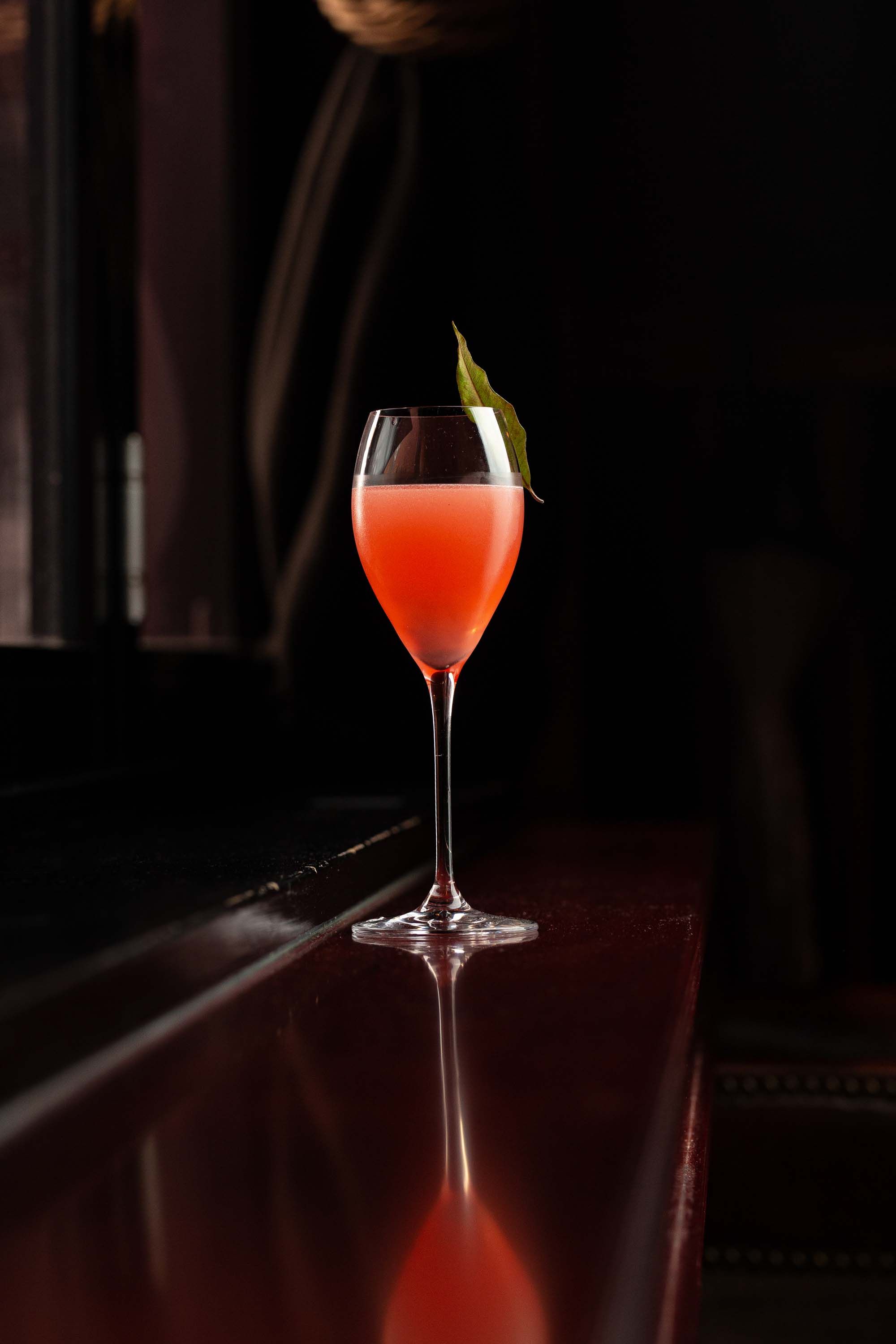 How long did this menu take to develop — can you outline the process?
This menu took a fair while to develop and was the result of hours of collaboration. Joyce and I worked hard to ensure that everyone had their input whilst also helping each other create some truly bangin' little numbers. For the most part we started with flavours we wanted to work with and then saw how they might work in different styles of drinks. Once ten solid drinks in different styles and techniques were set as a scaffold, we began building a menu around them. Attempting to diversify and complement what we have on offer.
What advice do you have for bartenders who are new to creating cocktail lists?
To always pay attention because you never know when inspiration might strike! Any conversation on any given day has the potential to trigger something deep within your brain which might just lead to the perfect brain fart of an idea. I'd also say that persistence is key. Sometimes a drink might just not work the way you thought it might after first making it but continuing to workshop it with multiple people of various experience levels will yield something truly special. Eyes, ears, nose and brain always open. Basically, try to live as Anthony Bourdain did and never forget that drink creation is an integral part of bartending. Letting your bartenders create is the best way to see true passion shine through collaboration.