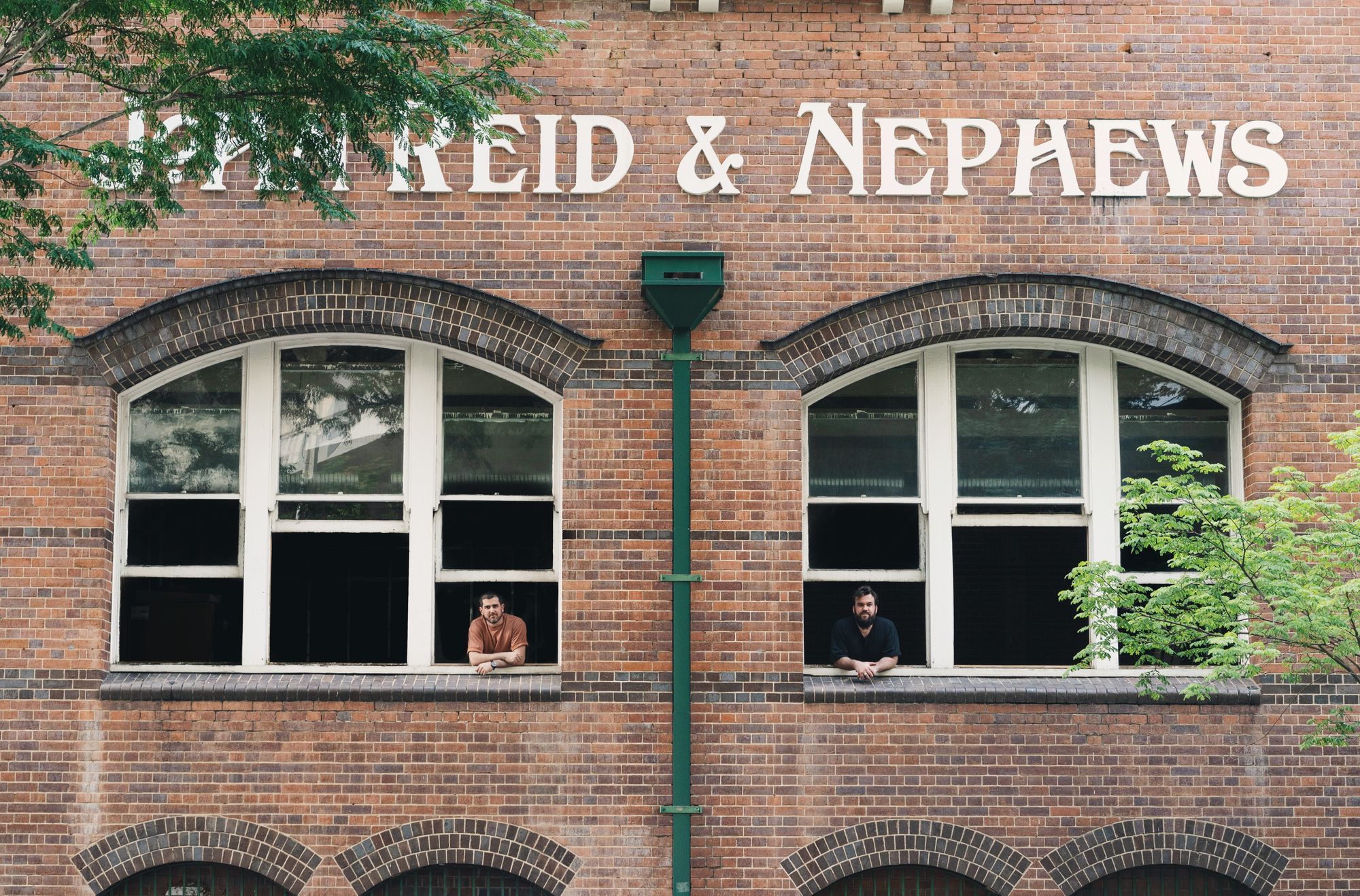 "The goal is just to show everyone a f--king great time," they say.
Updated Friday 25 2022
The Brisbane CBD has welcomed a new, saloon style bar from three veteran bartenders: Frog's Hollow Saloon.
Pete Hollands (The Gresham, former national Bacardi-Martini ambassador), Nick Winter (ex-Mjolner Melbourne, formerly of the Rockpool Group), and the Darwin-based award-winning bartender and bar owner David Robinson are behind the bar, which opened on Thursday 24 March.
Frog's Hollow Saloon has had a few false starts — finding the right space didn't happen until it happened, the trio says, and Covid shutdowns and delays moved back their ideal opening date of November 2021. But they're open now, and it has been worth the wait.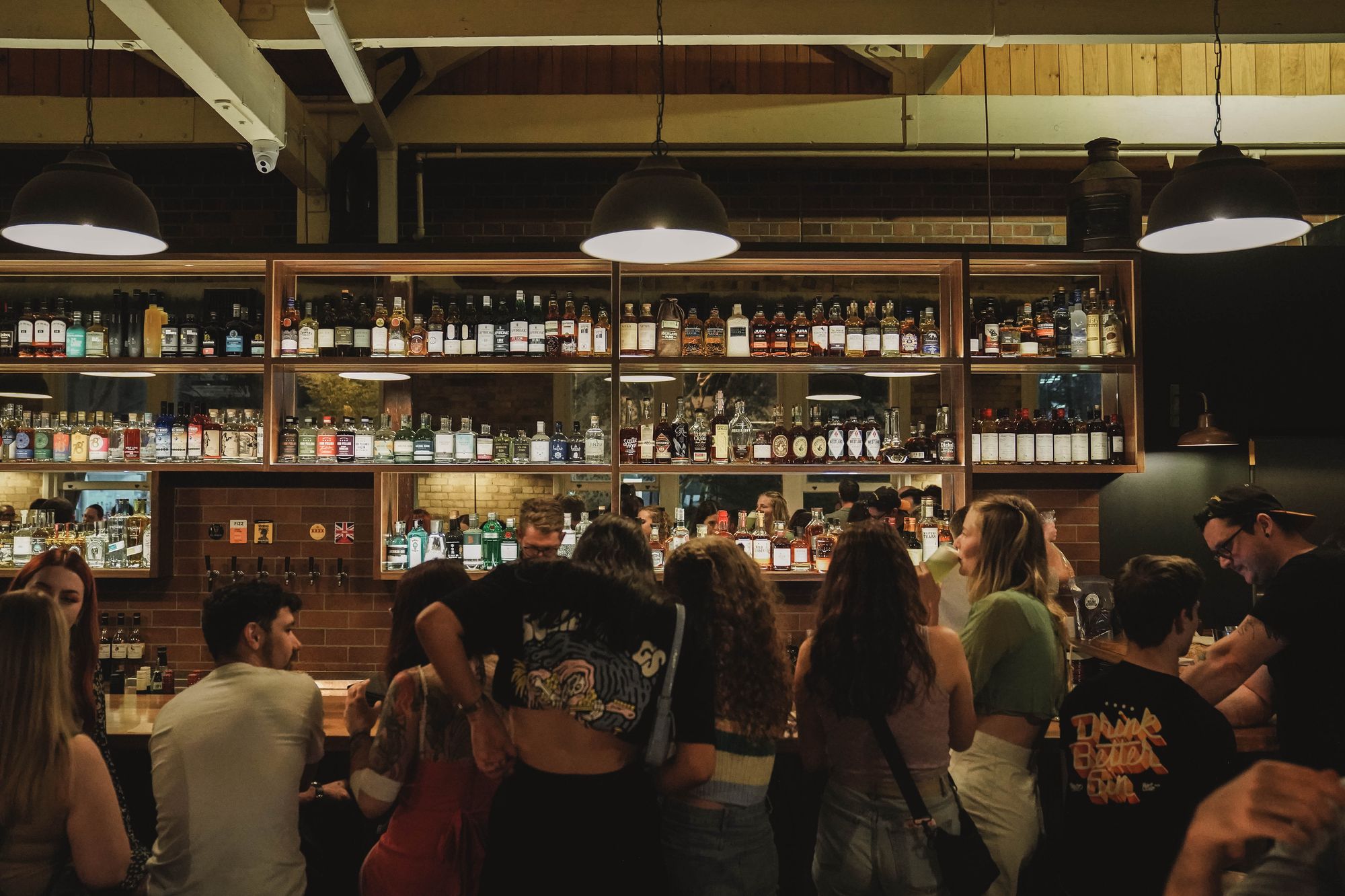 The initial inspiration for the bar sprang from spotting a good business opportunity.
"Brisbane has a big new district called Queens Wharf that's kicking off, and should be finished building by the end of next year," says Hollands. "It's a five year build, it's going to have the Star casino there, 10,000 staff onsite, and the Brisbane CBD is cut up into specific areas.
"There's one area right near the casino which doesn't have that many bars in it. So it was a business opportunity before it was a dream. But then the dream slowly becomes reality. The good thing about having confidence in your location, is that it lets you think more about what you're gong to do," he says.
One of the highlights of the bar, which sits a floor above Charlotte Street in the Brisbane city centre, is the large windows facing the street. Expect some beautiful exposed brickwork, and a handsome, long bar at which tio pull up a stool.
They've also pulled together an impressive opening team, with Magnus Moore (ex-the Gresham) returning to the stick after some time away, along with Thiago Silva, one of the golden generation to work at Melbourne's influential Black Pearl.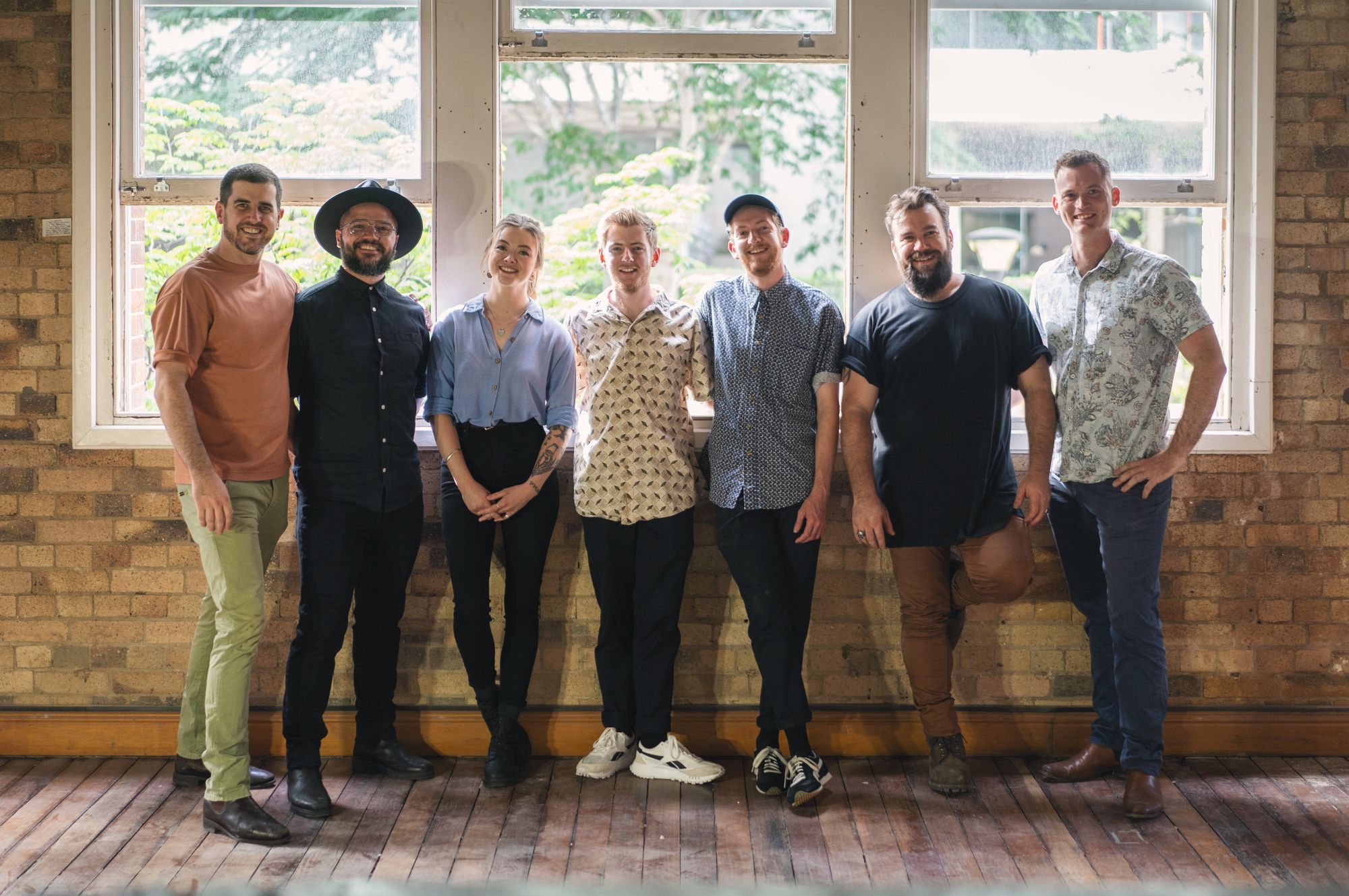 We spoke to Hollands, Winter and Robinson to find out more — below, we've got everything we know right now about Frog's Hollow Saloon and a look inside the bar.
How did the owners come together to open Frog's Hollow Saloon?
It was Hollands who was the initial driving force behind the bar.
"I was still with Bacardi, in lockdown walking the dog every day, sitting at home — being an ambassador from a laptop sucks, so I didn't want to do this anymore," he says.
Hollands returned to The Gresham, where he had been working before he began the ambassador life, and set about making plans to open a bar.
Hollands took on the GM role at the award-winning bar — a role Winter had his eye on, too.
"I went for the GM role at The Gresham at the same time [as Hollands]," says Winter. "It worked out pretty well because Pete offered me the 2IC role just after that.
Winter was previously at Mjolner Melbourne for around three years, he says, and was ready to get into venue ownership for himself.
"I've opened multiple businesses now so it's really good to get with a team and do it for ourselves," he says.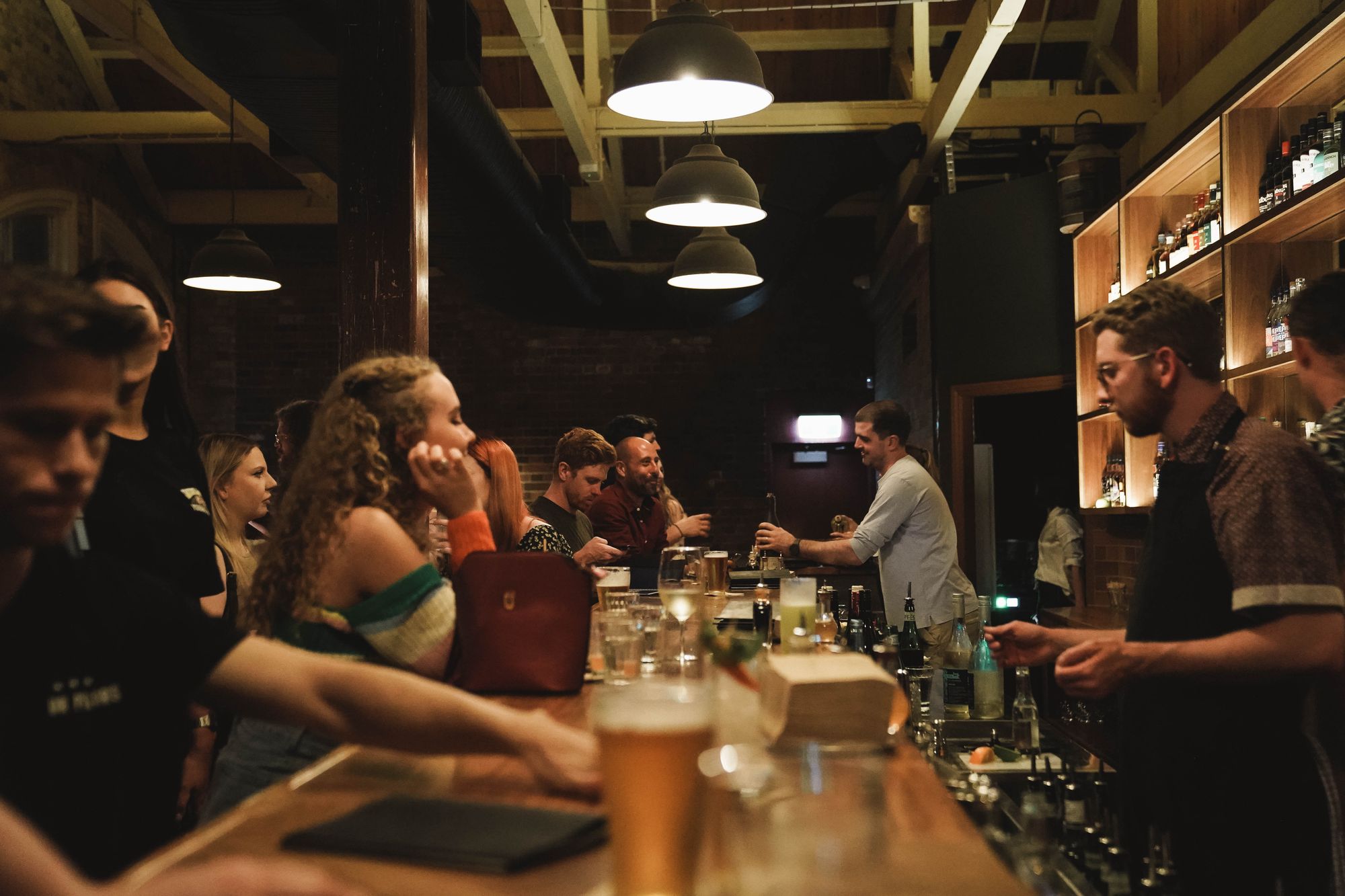 As for Robinson, he had talked to Hollands about the possibility of opening something together over the years, and when Hollands and Winter approached him January of this year, it was an easy decision to make.
"Any time you get a chance to work with two really good people within the industry, you've got to jump at it," Robinson says.
"I think this bar's going to be awesome, the team behind it are going to do an amazing job — 100 percent I want to be involved."
What's the big idea behind Frog's Hollow Saloon?
"Frog's Hollow is an old district of the Brisbane CBD," says Hollands. "[It is] the low point that used to flood all the time — the really marshy, dodgy area of town back in the day, where all the convicts and the assailants and the thieves would go drinking.
"So this is just a great saloon bar for the rapscallions, the layabouts and the vagabonds."
What can you expect from the drinks and service?
Whisky is going to be a focus for the bar, but Hollands and company are keen to put the emphasis on the experience rather than a particular spirit.
"What we're focusing on is a style of service and an experience as opposed to what you're offering — I figure as soon as you start pigeonholing yourself into a gin bar a whisky bar, a cocktail bar, or whatever, you minimise the clientele who's going to come in the door; you're pigeonholing the type of experience people will expect and the type of occasion they'll come to your venue for," says Hollands.
"I'll be behind the bar doing the party Pete thing, Nick will be on the floor hosting. It'll be a bar service bar but there'll always be a host on the floor, walking around," he says.
"The goal is just to show everyone a fucking great time," says Hollands.
What's the atmosphere they're going for at Frog's Hollow Saloon?
"We want somewhere that's a place you go after work and smash a few beers, a couple whiskies — that awesome after work crowd which is big in Brisbane City," Winter says. "But we're also trying to create an intimate atmosphere for once the sun goes down.
Expect a lot of exposed brick and timber inside the bar.
"There's really not much we have to do with the architecture of the building. It's stunning. It's heritage-listed only in the front facade, which is perfect because we can do whatever we want in the main space," Winters says.
"Especially as we are steering into the Frog's Hollow Saloon area, we do want to hold on to a bit of the core of what the building was when it was erected."
How did they find this space?
The trio had been looking for a space for months, and had come close to securing a spot a few times before missing out. This process had become tiring and frustrating.
"We'd missed out on a space," Hollands says. "I was about to go home, I was filthy [about it]. I'm chatting to this guy over the bar [at The Gresham], and I explained why I was pissed off. He said he was actually an agent, and that there's this space — it's not listed at all, I'm the only guy with it, do you want to have a look?
"Fuck yeah I'll have a look."
Turns out, the space on Charlotte Street in the CBD was a keeper.
"It was just pure luck that I met that guy at the bar," continues Hollands.
"It's exactly what we were looking for," says Winter.
Where is Frog's Hollow Saloon? When does it open?
28 Charlotte Street, Brisbane City. They'll be open 3pm to 1am, seven days a week.
You can find them at frogshollow.com.au, and on Instagram at @frogshollowsaloon.
"I'm pumped. I've been doing this for other people for so long, to be actually be getting out there and doing it for myself is just so more motivating," says Winter.