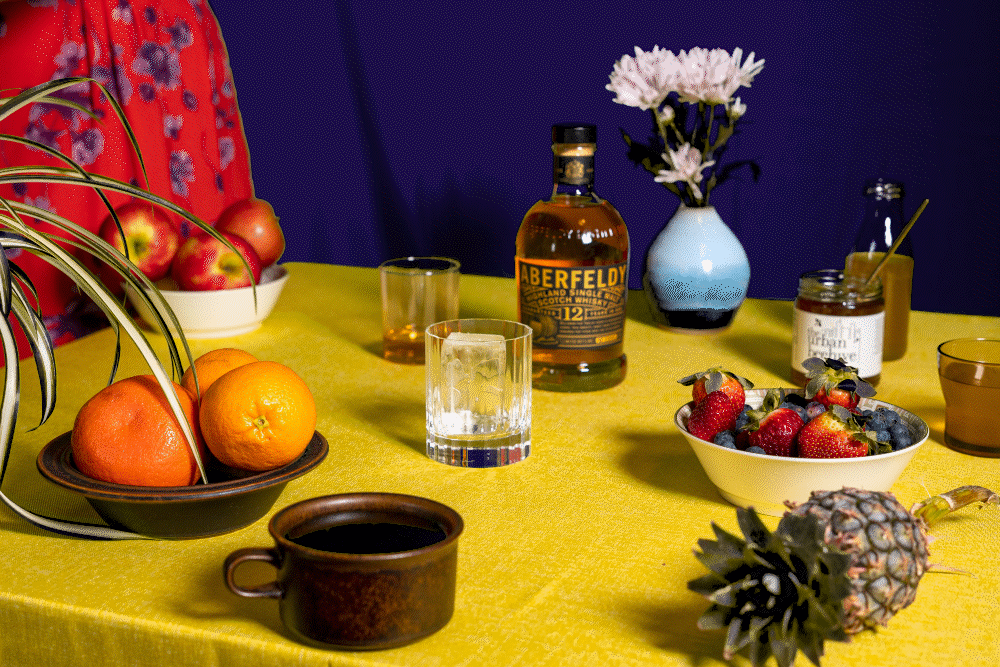 This single malt Scotch take on the Old Fashioned is one worth sipping.
PRESENTED BY BOOTHBY IN PARTNERSHIP WITH ABERFELDY 12
The Old Fashioned is a cocktail traditionally made with American whiskey, but for this riff on the classic formulation we're using Aberfeldy 12 single malt whisky — a single malt Scotch whisky affectionately known as the Golden Dram. Hence the name: Gold Fashioned. Get it?
The honey gives weight to the cocktail and hits it off with the honeyed and fruity notes in the Aberfeldy 12; a double combo of orange and Angostura aromatic bitters brings the ingredients together.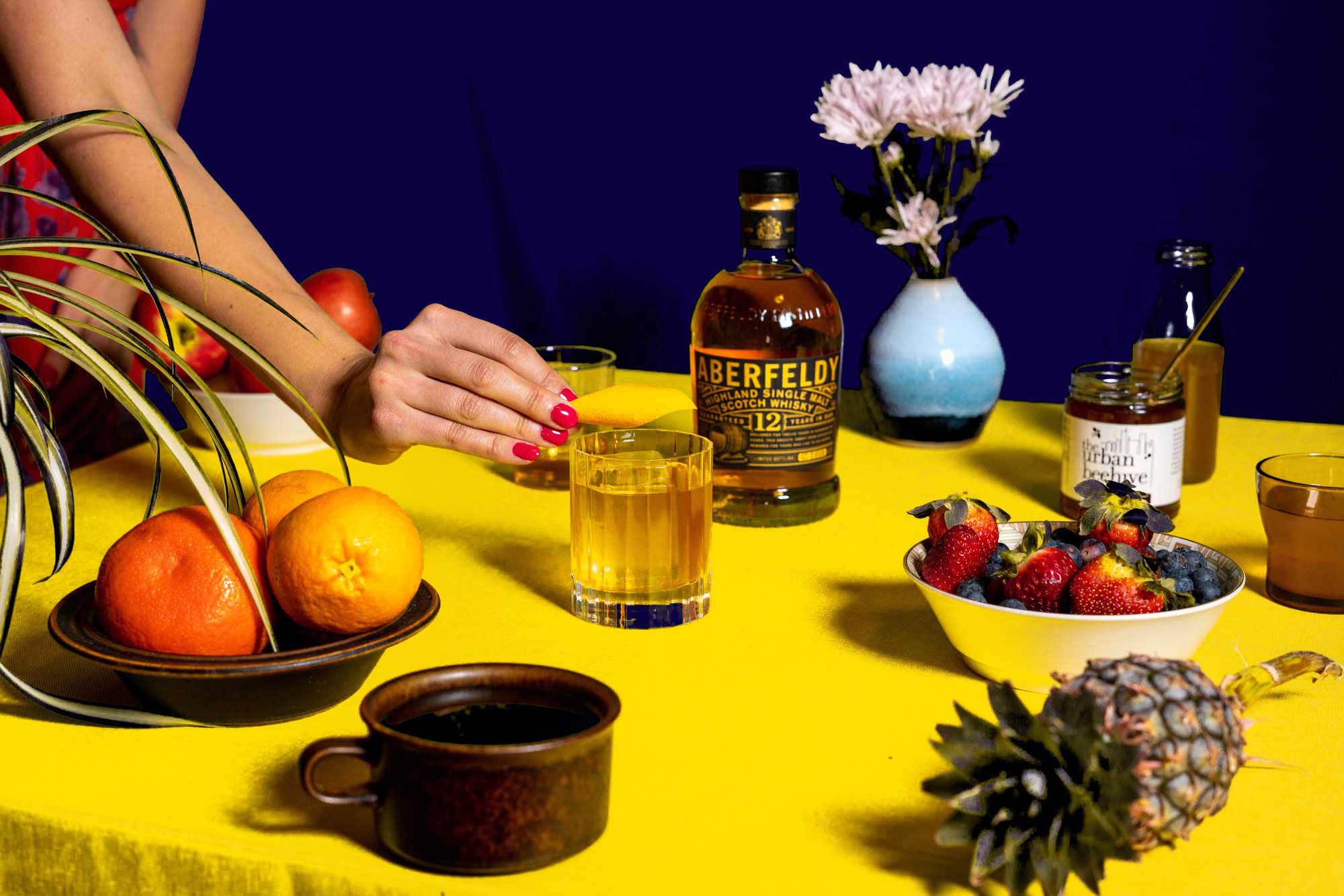 Gold Fashioned
Ingredients
50ml Aberfeldy 12
15ml local honey syrup*
2 dashes Angostura aromatic bitters
2 dashes orange bitters
Instructions
In a mixing glass, add all ingredients and stir with ice.
Strain into a double rocks glass over block ice.
Garnish with an orange zest.
*For the honey syrup, mix 100g of local honey to 64g of hot water. Stir, and cool down in the fridge. Once chilled, bottle and use accordingly.
Further reading.