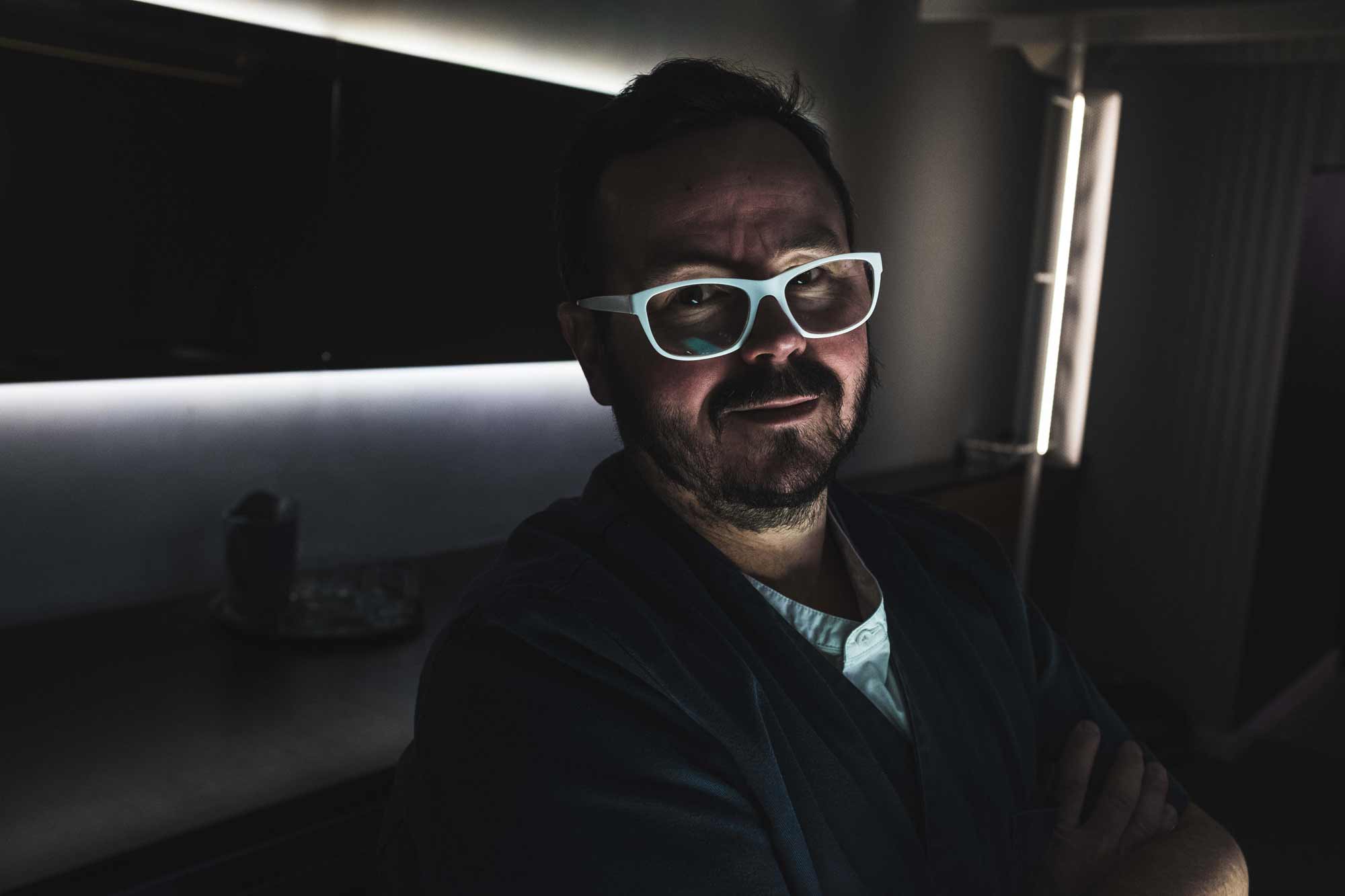 Owner and bartender Hayden Lambert tells us about Above Board, his approach to drinks, and the Melbourne bars he recommends to guests.
Meet Hayden Lambert, the guy behind one of Australia's very best cocktail bars, Melbourne's Above Board.
Lambert refined his bartending skills during his time at the influential Merchant Hotel in Belfast, and was twice named as Ireland's bartender of the year.
Lambert is like the great bartenders of the pre-Prohibition age, in that his recipes tend to stick with him a while. Whereas many modern day bartenders create a new batch of cocktails for each new incarnation of the cocktail list, many of the drinks on Above Board's menu have been with Lambert for some time, like the Empire Strikes Bax.
Here, as part of our Boothby Collections series on Above Board, Lambert speaks to Sam Bygrave about lockdown, his approach to drinks, and the Melbourne bars he recommends to guests.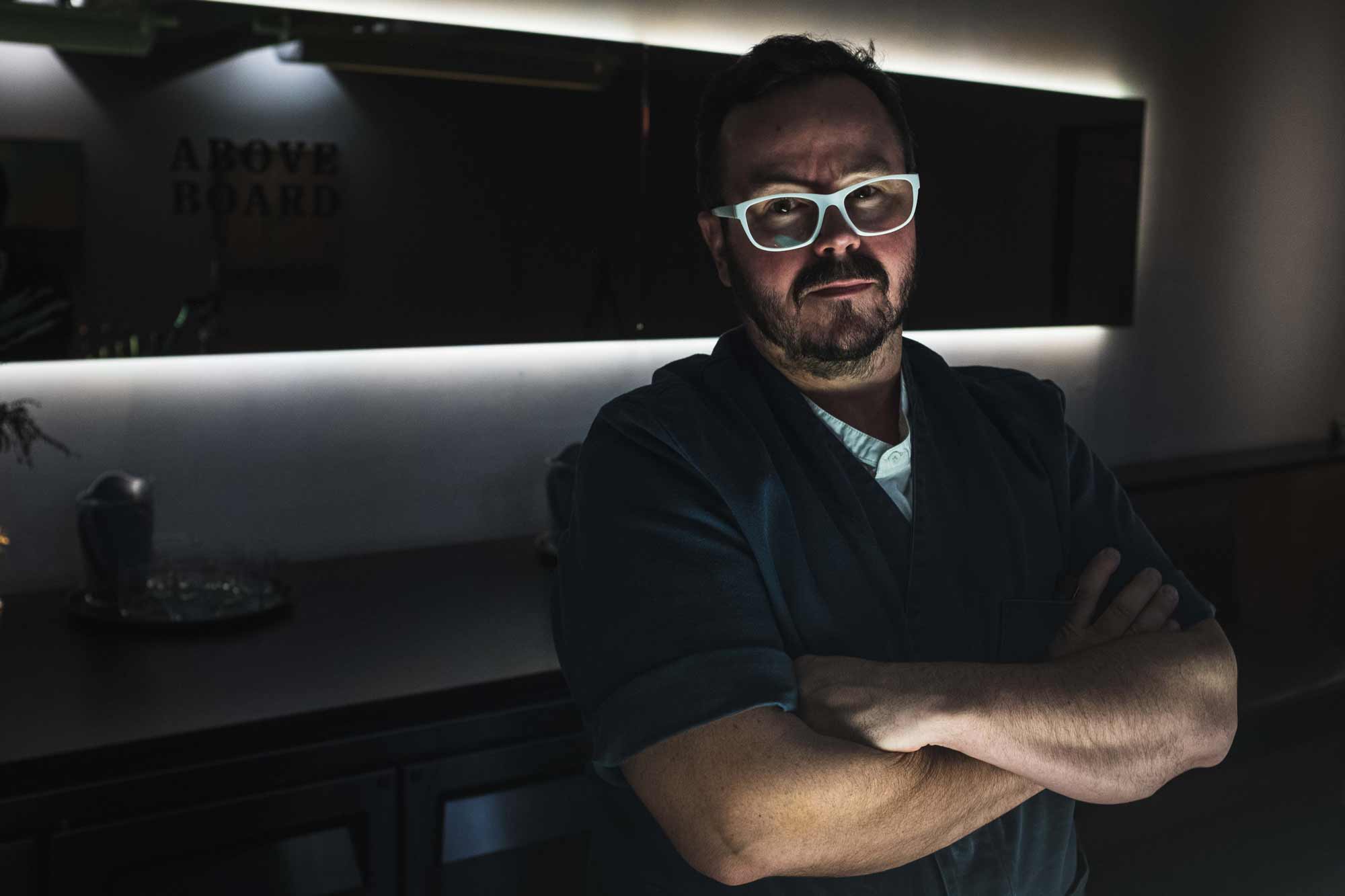 Tell us first of all how lockdown is going — and are you sick of talking about it yet?
You know what? I'm not in control, so I can't do much about it. It'd be different if I was the only one suffering, but the reality is everyone is suffering, no matter how they spin it or how many Instagram pictures they put up.
I think I am sick of talking about it. Melbourne is really hurting. It's not just lockdown that is gonna take it from us, it's after lockdown. It's the subtle things you haven't thought about. Like, your rent will increase the minute we're out of lockdown. If you're already behind the eight ball on all those things [like rent], you're going to suffer when it comes to opening properly. Hopefully the tax incentives and all the refunds, all the political pieces in place, will help. But will people go out? Will they enjoy your product, you know?
They're talking about sitting outside in our alleyway, that's not going to work. You have to be really grungey for someone to want to hang out in Chopper Lane.
You'd have to do something different to Above Board?
100 percent. But just getting people down this grungey alleyway to get to the bar sometimes is hard. Imagine summer in Melbourne, people hanging out in Chopper Lane? It's just not going to work. So yeah, I'm pretty sick of talking about it, though I don't mind. I'd rather talk about my next holiday.
Now, you were Ireland's best bartender at one point, right? But you're a kiwi living in Australia?
Well, there's only like five bartenders in Ireland, and Jack McGarry [of NYC's award-winning Dead Rabbit] had left by then [jokes]. I got my Australian passport the other day, actually.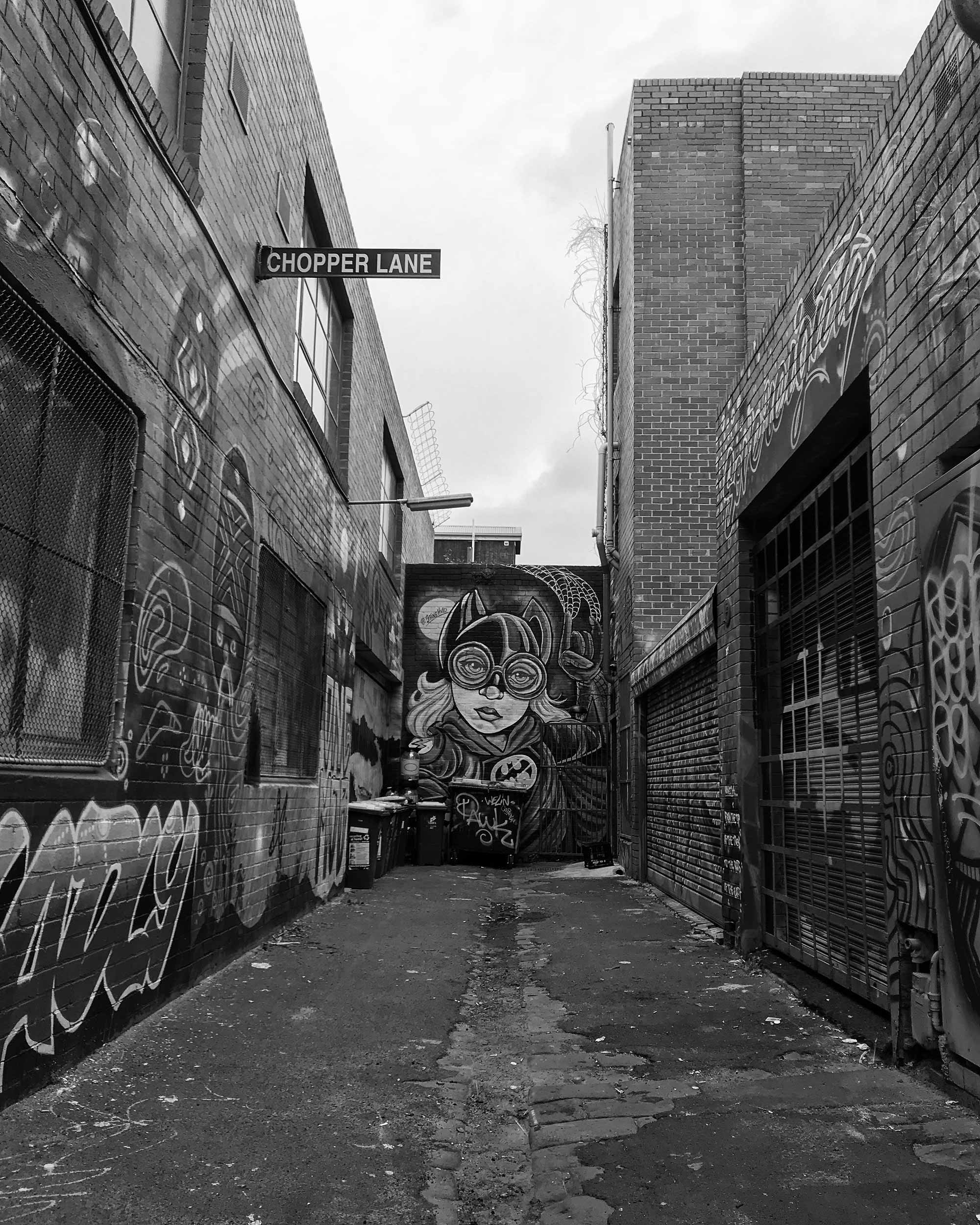 Congratulations.
Yeah, my father is English and my mum is Australian, and I was born in New Zealand — so I don't know what that makes me. I emigrated across the world and ended up in Northern Ireland. And I was Bartender of the Year twice in Ireland.
Tell us what Above Board is all about, because this is your dream bar, right?
We broke it down, Sam, into what would be a bar if you look at what the principles are that make a bar. You'd need a bar top, and you'd need some sinks. And ultimately, you need people — they are the most important thing.
Fundamentally a bar is a place where people gather. So that's what it is. The emphasis is on the simplicity of what a bar should be, as opposed to having an emphasis on pavilions of bottles as bars do these days. The idea was, let's make the simplest bar we can make, which is a piece of wood, a couple of sinks, and then we work from there. That's the fundamental of what a bar is, and that's what Above Board is.
You're under-selling the beauty of the place, by the way.
Well, that's an essential part of me isn't it? I couldn't sell myself out of a paper bag.
OK. Is the design of the bar Japanese-inspired in any way?
I don't know man. When I talk to Japanese bartenders, they don't see it as a Japanese bar — our take on what a Japanese bar is, is very different to a Japanese take.  The largest population of small bars in the world is in Japan. You can make that connection. But when you go to these small bars in Japan, they're all very, very different.
We looked at small bars everywhere, like Buck & Breck in Berlin, the small bars in Japan. Is it Bar Americano in Melbourne? Did [working at] Bar Americano influence Above Board? Sure. Not because I was interested in the design of Bar Americano, but I was interested in the small space, and what you have to do to fill it.
The intimacy of the place?
100 percent. When I went to Japan, a lot of the places I thought would influence Above Board, never really did. I think it's got more in common with home kitchen island bars. There's Japanese elements and simplicity, but you can say the same thing about Scandinavian design.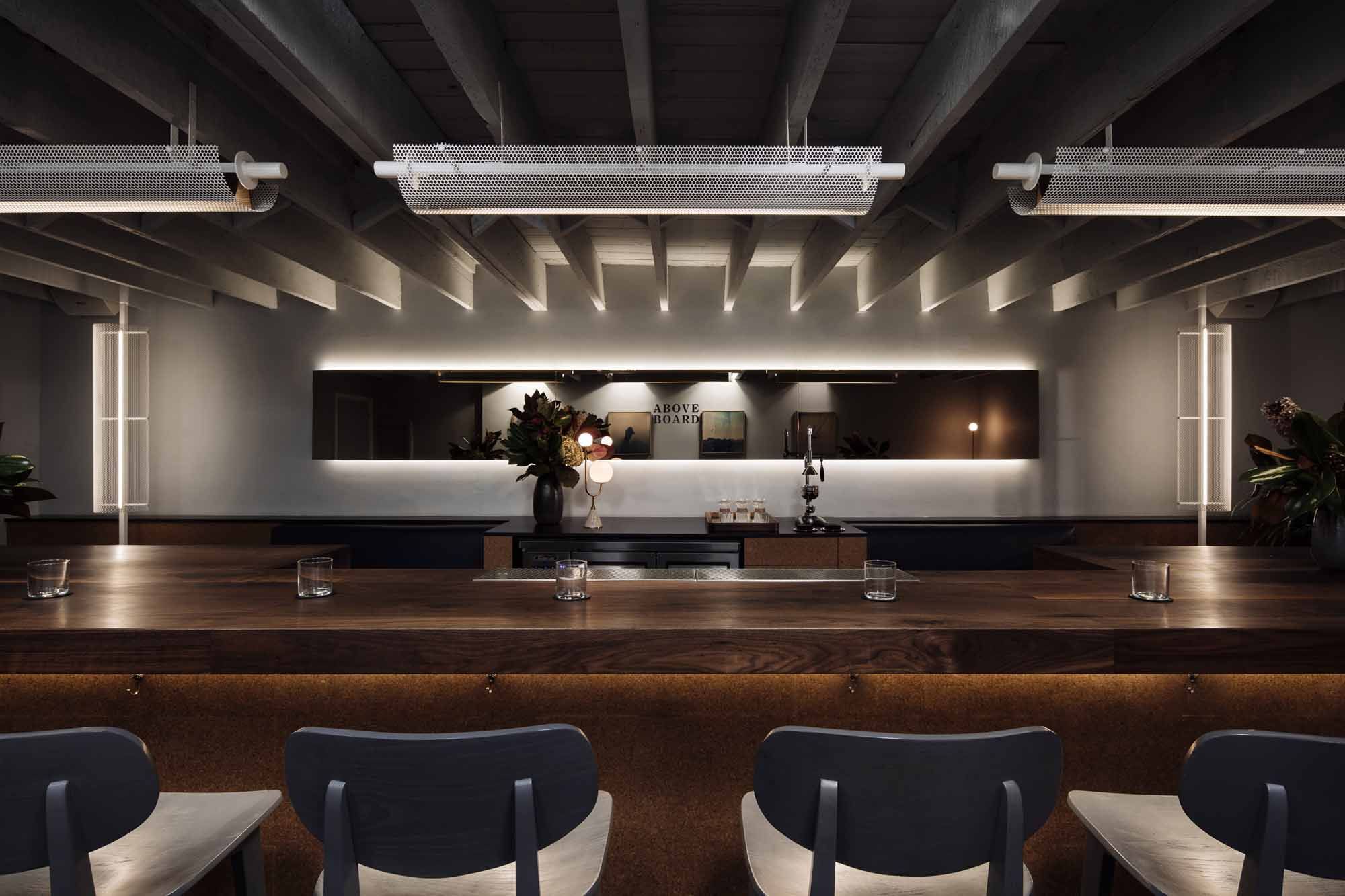 How do you describe your approach to drinks?
I steal them from everybody. No, I'm joking. We're in this weird place in the bar industry where we're experimenting with fermentation and we're experimenting with all these things, and some of those things interest me, but I never see a really great final product from a lot of people with those types of drinks. I'm more inspired by the classic formulations.
I was really inspired by a small book that got produced ages ago, which talked about just using your back bar more and more. And what you chose for your back bar, just made better drinks than going to a shop every day and buying something new. And you can add consistency that way too.
What are the three bars you recommend your guests should go to in Melbourne?
Well, let's recommend the bars that are nearby: Bad Frankie (141 Greeves St, Fitzroy), because it is unique. It's Australian spirits, it's [owner and bartender] Seb Costello, his stories, the history, all the things that come with the Australian indie spirits movement. The Everleigh (150-156 Gertrude St, Fitzroy) is everything you love about classic cocktails. It's a classic space with that classic bartender vibe — it's always a beautiful place to go and have a drink. It's an inviting space. You've got the Black Pearl (304 Brunswick St, Fitzroy) — it's iconic for Melbourne, you have to go to it. And that's our Collingwood-Fitzroy triangle.
Breaking it down to the CBD, you've got to go to Bar Americano (20 Presgrave Pl, Melbourne), you've got to go to Byrdi (211 La Trobe St, Melbourne) because of the interesting drinks. You've got to go to somewhere like Capitano (421 Rathdowne St, Carlton), because Darren Leaney is one of the best bartenders in Australia.
Who is your favourite Melbourne bartender?
Darren Leaney to me is one of the best drink makers in Australia, hands down  — if not the world. His refinement and the way he looks at cocktails is calculated, it's creative, and it takes all these abstract things and makes it consistent and tasty. I've never walked in there and had a terrible drink from him. He's super creative. He just thinks about drinks in a different way, compiles them in a different way.