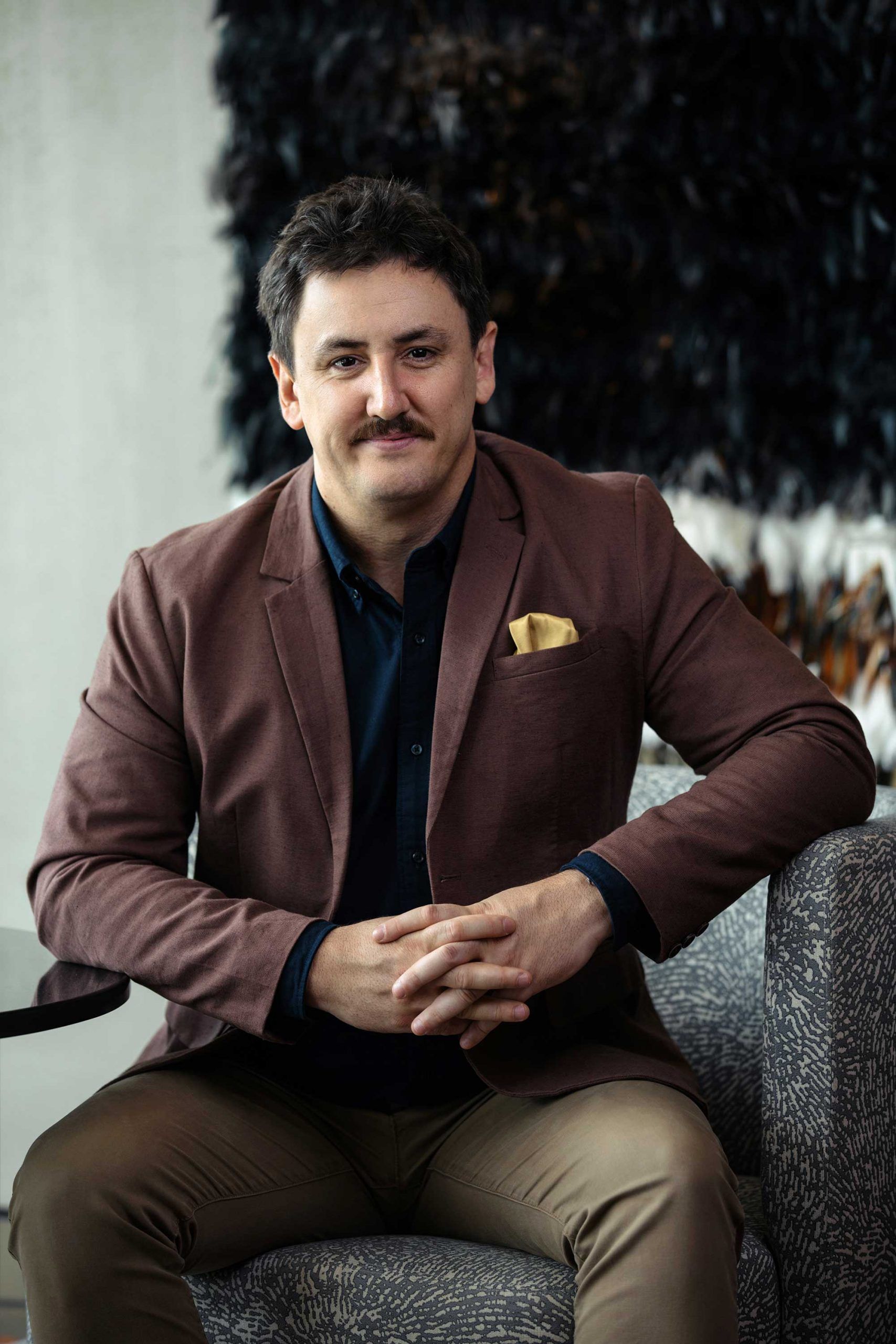 New bar Apollonia at Hinchcliff House is opening soon — find out when, and what to expect from the first opening for House Made Hospitality.
Sydney's flourishing Uptown drinking and dining precinct is about to get a serious injection of hospitality, with the opening this month of Hinchcliff House and its underground bar Apollonia.
Hinchcliff House comes from a new group, House Made Hospitality, and to find out more on what's in store we spoke to House Made Hospitality co-owner Jason Williams and bars manager Alissa Gabriel to find out just what we can expect.
It's notable as it's Williams' first foray into bar ownership — he's a former Australian Bartender of the Year, was the influential group bars manager for the old Keystone Group, and for the last six years has been the creative director for Proof & Company out of Singapore (and a role he'll continue in for the foreseeable future).
Take a look at Everything We Know about Hinchcliff House and its underground bar Apollonia below.
Where is it?
"It's part of a development called Quay Quarter, which is an AMP Capital development — it's three or four blocks around that area," says Williams. Hinchcliff House is directly behind Customs House, at 5-7 Young Street, Sydney.
"It's a big, beautiful sandstone building — it's two put together," says Williams. "It used to be the headquarters for St Vincent de Paul for many yeas, it has been a soup kitchen, it's been a grain store, a wool store, it's a heritage laden building.
"Our building is called Hinchcliff House, named after a gentleman called Hinchcliff who was one of the first prominent wool traders, the building was built by him in the 1860s," he says.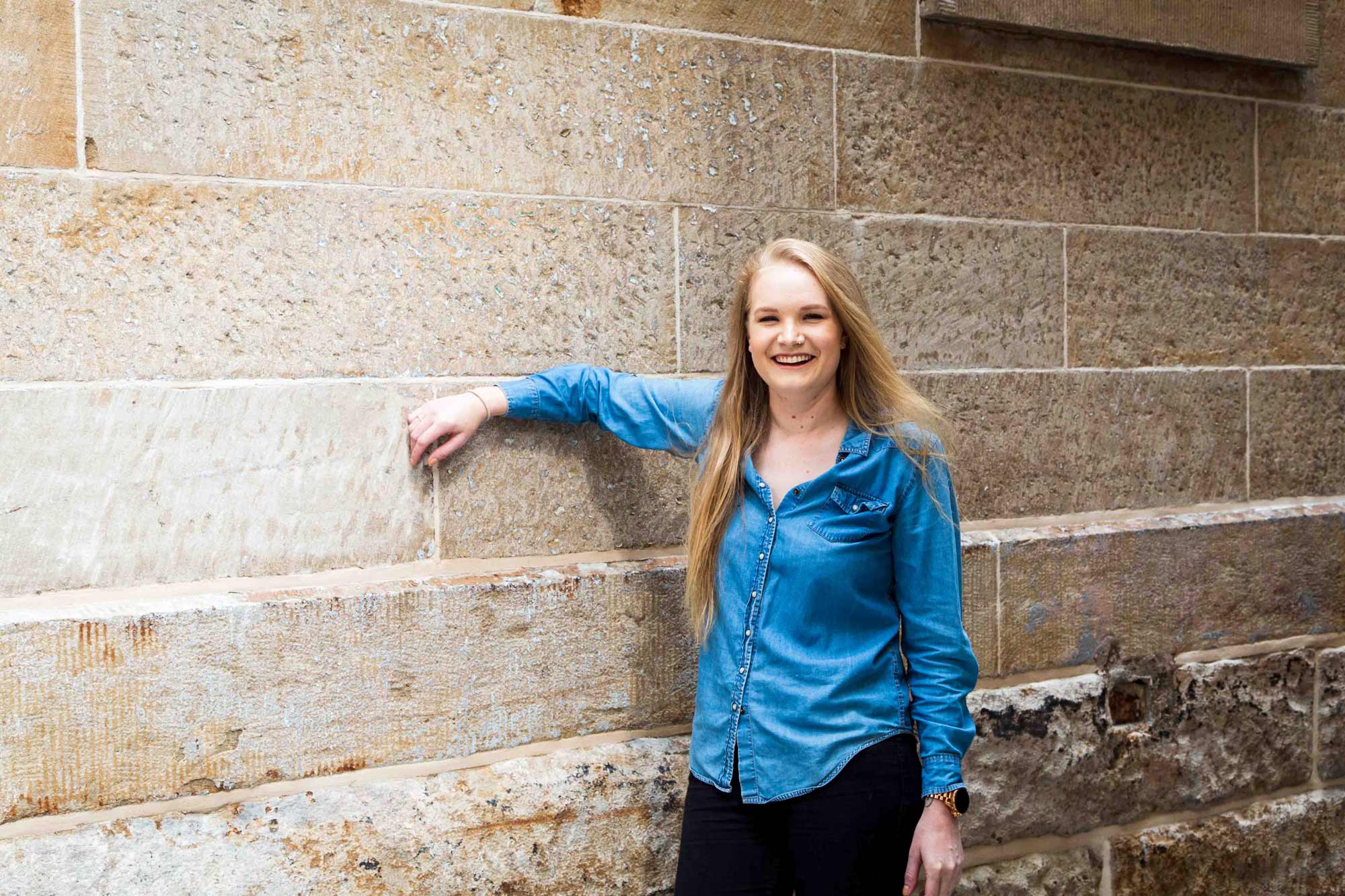 What is Hinchcliff House?
Hinchcliff House is a four storey venue, which will house four distinct hospitality concepts within its heritage listed walls.
There will be a big focus on Australian ingredients, suppliers and providores throughout the venue's four concepts, says Williams.
"From a food and beverage point of view, and a concept point of view, we always wanted to commit to local and Australian contracts — this particular concept has an Italian thread that runs through each of the four concepts," he says. "Everything is done through an Italian lens."
The four concepts are called Grana, Lana, and Apollonia, with a dessert bar coming online after May.
Grana
On the ground floor is Grana, which is the Italian word for grain. "It's the ground floor eatery, pasta station and takeaway coffee and food offering, with a 120 seat dining room," says Williams. "[The] focus there is on high quality housemade produce, with pasta made daily."
In terms of drinks, think Spritzes, clarified Milk Punches and a Garabaldini. "Cocktails on tap, beers on tap, wines on tap, water on tap," says Williams.
Grana opens today, April 13th.
Lana
On level one and two is a restaurant, Lana, which is the Italian word for wool. (They're very much leaning into the building's history as a grain and wool store).
"It's a restaurant but we like to think it's going to be a lot more high energy, a bit of a sexy, jaunty kind of restaurant design with lots of strong feminine touches from an interior design perspective," says Williams.
Lana features a 150 seat dining room, but is also expected to be a drinking destination, Williams says.
"There will be a DJ booth behind the bar — the lights will be a little bit lower, the music will be a little bit louder; a serious culinary offering, but we think it will be a bit of a drinking experience as well," he says. "I was always thinking about Longrain when it was in its prime, but people went there to drink as well. It was also a drinking destination."
Expect Lana to come online in May this year.
What's the big idea behind the underground bar Apollonia?
"From a bar perspective, the beating heart of the beverage program and the signature bar, is Apollonia," says Williams.
Described as an underground Sicilian bandits' drinking den, Apollonia is named for Apollonia Corleone, from The Godfather.
"I was weirdly obsessed with The Godfather in high school — I stole a book from the school library and I've still got it," Williams says. "The book's very good — the movie is obviously very good too. The bar is somewhat an homage to Apollonia, this strong but innocent character from The Godfather."
Williams continues: "Michael Corleone, after he assassinates this corrupt cop, he flees to Sicily for a year in self-imposed exile while the heat dies down.
"While he's in Sicily, he's walking around the countryside with his two bodyguards, who are our Sicilian bandits, and he spots Apollonia picking flowers, and gets struck by the thunderbolt — which is a Sicilian term for love at first sight. He ends up marrying Apollonia, they have a whirlwind romance, and unfortunately [spoilers] she gets blown up in a car bomb."
They have cut deep into the rock fo the site to carve out the space for Apollonia, and the design will feature exposed sandstone, marble bar tops and brass and gold touches around the bar. There is also a raised dais area, where service will be to the table.
"The interior design is being done by Matthew Shang Design Office, who I've been working with here in Asia for the last six years — they did Atlas, they did Manhattan, 28 HongKong Street — the interior design will be beautiful as well," says Williams.
They'll be able to seat 85 guests in Apollonia, with additional standing room, and a playlist of 1950s and 60s French and Italian pop and rock and roll.
There's even a custom scent on the way for the bar: "the signature scent for some of the candles and the hand wash is rosemary, orange, cherry and gunpowder — that theme of Apollonia comes through all the tactile elements of the guest experience which we've been having a lot of fun with," Williams says.
What can you expect from the drinks at Apollonia?
The drinks will utilise Australian ingredients, but with an Italian edge, says Williams.
"There's this subtle, Italian-Australian natural integration through ingredients and cocktails, and through the concept behind the drinks as well," he says.
So, for their house Negroni, they're working with Australian vermouth producers Maideniifor a custom sweet vermouth.
"There's some native Australian botanicals in there, but we're amping up the juniper content, the orange content, the cardamom as well, to give it a bit of extra depth and richness," he says.
(Expect them to pair this with Widge's Gin, Williams' very own brand of gin).
What are the opening hours for the bar, Apollonia?
They've got a 3am licence for the bar, which they expect to use each day they're open — and they're on closing on Sundays.
Who is behind Hinchcliff House?
It's the first venue from a company by the name of Housemade Hospitality, whose owners include Williams, as well as Justin Newton (ex-Keystone Group, Merivale, QT Hotels), Roger Gregg (who owns The Carrington), Scott Brown (ex-Hip Group, New Zealand), and chef Stephen Seckold (ex-Flying Fish).
Sydney-based bartender Alissa Gabriel is on board as the bars manager for the site, covering each of the four levels. Gabriel was last seen running things at the short-lived Kiss Kiss Bang Bang, part of the Speakeasy Group, whose venues Mjolner and Eau de Vie Gabriel also has on her resume.
"We're super excited about this project and really thankful to have Alissa on board to run the bars and be my co-consiprator on the ground, so to speak," says Williams.
When does Apollonia open?
They're set to open the doors to the underground bar Apollonia on Thursday the 22nd of April.  Keep up to date via Facebook, on Instagram at @hinchcliffhouse and @apolloniabar, and at hinchcliffhouse.com and apollonia.sydney on the web.