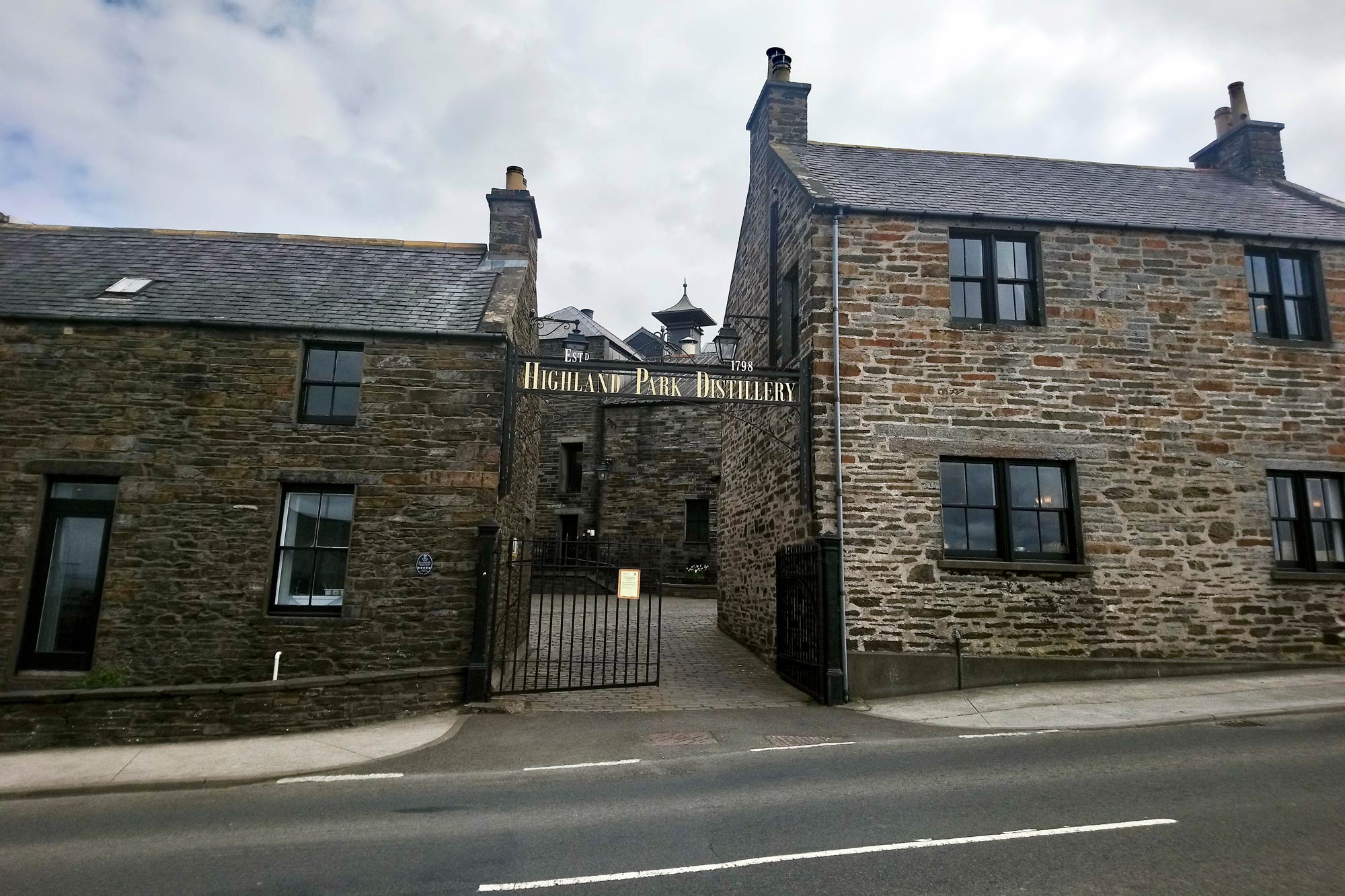 Get a look into the production processes that give Highland Park its unique character.
MADE POSSIBLE BY SPIRITS ACADEMY FROM SPIRITS PLATFORM
---
Don't let the name fool you. Highland Park is a single malt whisky that, to us at least, doesn't feel like it comes from the Highland region of Scotland — rather, it strikes me as an island whisky, coming as it does from the Orkneys. But as good friend and whiskey expert Simon McGoram has pointed out, it is technically a Highland whisky, according to the SWA at least, as do all the islands to the north of the country. Highland Park hails from Kirkwall, the main island of the Orkney island chain to the country's north, and is Scotland's second-most northern distillery.
Which is all to say that if you're making a globally renowned whisky in a remote location like that, you're probably doing something right.
So let's get a look at how Highland Park is made, where it comes from, and what makes it unique — let's dive in.
Highland Park by the numbers
1798 — the year Highland Park was founded by illicit distiller Magnus Eunson
1825 — the year the current distillery site was built on
20% - the percentage of Highland Park's own malted and peated barley that goes into the mash
53,000 — the number of casks that the distillery has the capacity to mature on site.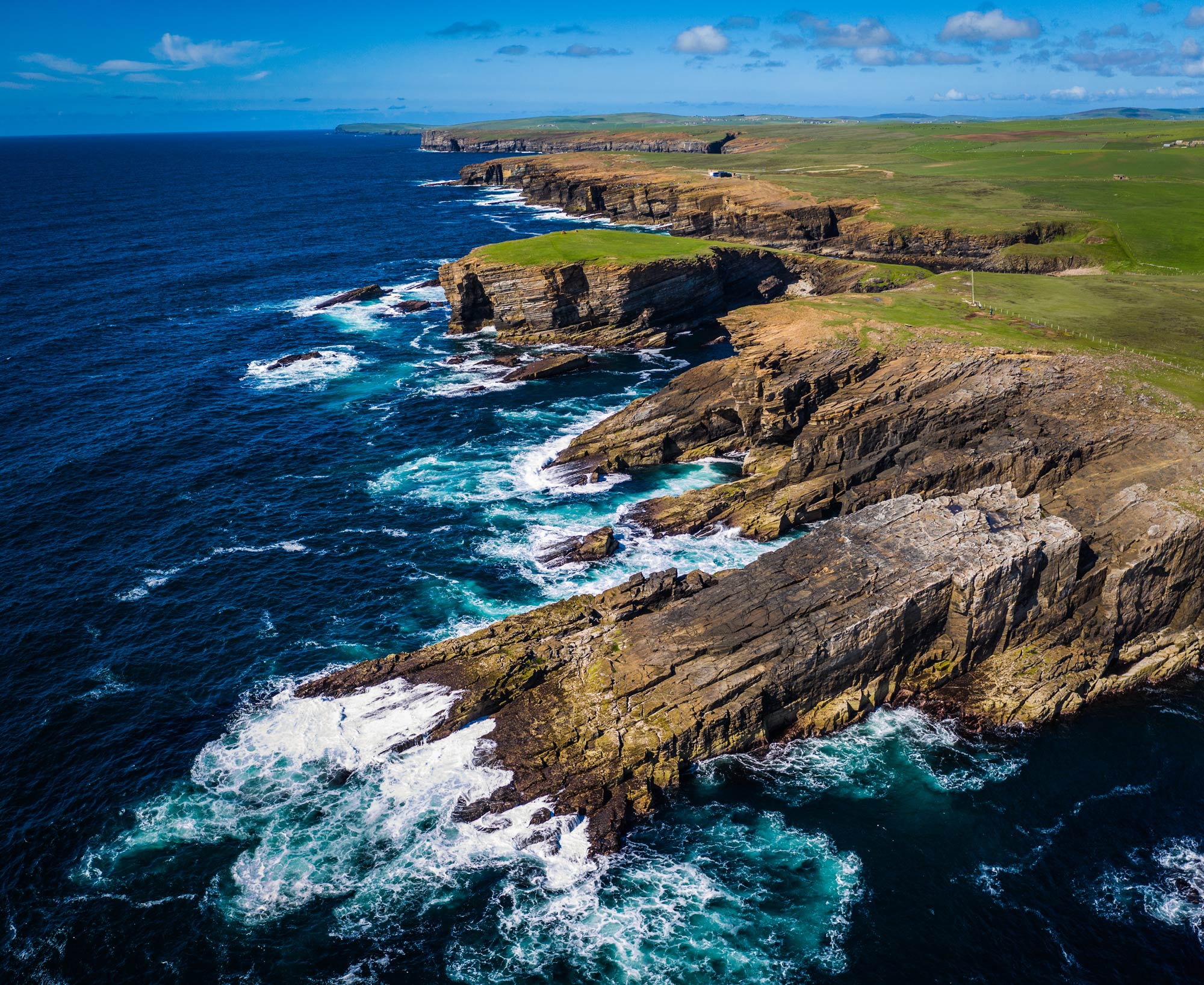 Where is Highland Park made?
The Orkney Islands lay some 16 kilometres off the Scottish north coast, and is home to 70-odd islands, around 20 of which are inhabited.
The Highland Park distillery itself is found on Kirkwall, the largest of the islands in the Orkneys.
How is Highland Park made?
The distillery talks about 'five keystones' they've used since 1798 to make Highland Park what it is: hand-turned floor maltings, Hobbister Moor peat, sherry cask maturation, cool maturation, and cask harmonisation. Let's take a look at how Highland Park is produced.
Malt and peat
Highland Park is one of the few Scottish distilleries to malt their own barley at their own on-site floor maltings. There are five floors of mattings at Highland Park, with upon which barley, which has been soaked in water to start the germination process, is dried, up to three or four inches deep per floor. The germination process generates heat, so the malting barley needs to be turned to prevent it getting too hot (which would kill the germination process). At Highland Park, this process is done by hand every four to six hours. The entire process can take anywhere from five to seven days.
Once this process is complete, the malted barley is dried by the use of a kiln which is fired by peat dug from the nearby Hobbister Moor. Highland Park attributes a floral character in its whiskies to its use of this particular peat.
Around 20 percent of the malted barley that goes into the Highland Park mash comes from this process at the distillery, with the remainder purchased from dedicated malted barley producers on the Scottish mainland.
Mashing and fermentation
The next step in the process is the same for pretty much every whisky distillery. The malted barley — 20 percent of the Highland Park malted barley and 80 percent malted barley from a commercial mainland producer — is added to water and cooked in a large mash tun. The cooking process converts the starches from the malted barley into sugars. This is called the wort, and it is transferred to one of the 12 large washbacks made of Oregon pine to ferment. The fermentation process can take anywhere from 50 to 65 hours depending on the conditions.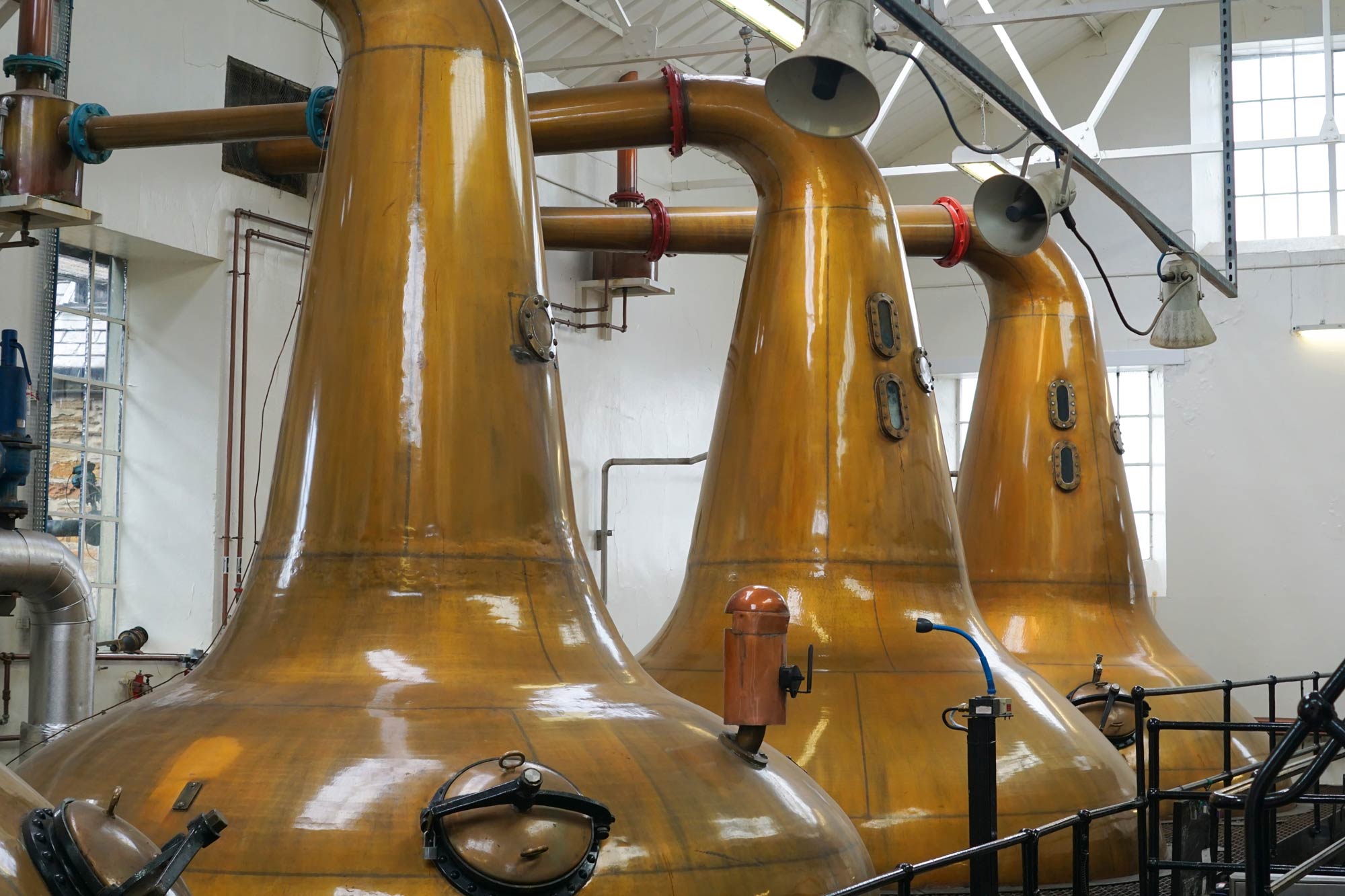 Distillation
The fermented wort, or distiller's beer, is then transferred to large copper pot stills for distillation. Distillation is carried out through two wash stills (each around 20,000 litres in size) and two spirit stills (at around 18,000 litres in size).
Maturation
One of the five keystones that Highland Park talks about as essential to their spirit is the use of sherry cask maturation.
To become Scotch whisky the spirit must be aged for three years, and much of the Scotch whisky industry employs ex-bourbon barrels to perform this task. These barrels, thanks to the US regulation that bourbon must be aged in new oak, are relatively cheap and in constant supply. Good times for bourbon producers means cheaper casks for Scotch whisky makers.
Highland Park eschews bourbon casks in favour of sherry casks. The distillery owns two forests, one in Missouri in the USA and one in Spain, and the wood from these forests is turned into casks that are filled with ex-oloroso sherry for a period of two years.
Another of those keystones is that of cool maturation. Put simply, this is a result of Kirkwall's island nature, and its northerly latitude; the average high temperature in at the peak of summer in July and August is 16 degrees Celsius. In the depths of winter in January, the average high temperature is just 6 degrees Celsius. There isn't a wide diurnal range on the island — which means the highs and the lows are not extreme — which is likely thanks to its maritime position (a big body of water nearby tends to moderate swings in temperature). This means the spirit needs a little more time to age, and can take a little longer in the cask than some other whiskies.
Once the cask has hit the desired age of maturation, the final step is blending — for a period of up to six months — with other casks before bottling, a process Highland Park refers to as cask harmonisation.
We need to talk about peat
Peat is the decomposed vegetation and organic matter, often accumulated over hundreds if not thousands of years. It's this material which is dug out of the ground, dried, and then used as fuel to create fire to dry out malted barley. This is how peated whiskies pick up their smoky flavour. But not all peat is equal: peat cut from bogs on Islay will often contribute an iodine or medicinal note from its location near the sea; peat cut from bogs in the Highlands will differ in flavour, thanks to the composition of the decayed vegetation with more trees and branches in the mix, the lignin within which when burned contributes a barbecue smoke character. The Hobbister Moor, on the other hand, from which peat used for Highland Park comes, is higher than sea level (and thus, there is little of that iodine character to the smoke), and thanks to its high, island location, there is a lot of wind with very few trees. Instead, the peat is mostly composed of decaying heather, and this is said to bring a more floral smoke to the final character of Highland Park.
Tall tales for drinking
If you're even a light consumer of whisky history, you'll know that in the late 1700s and early 1800s, there was a lot of illegal whisky distilling going in Scotland. And the lengths to which an enterprising distillers would go to avoid the exciseman have made for many a great story down the years. But my favourite story is this one featuring Magnus Eunson, the founder — if you can call him that — of Highland Park.
In 1887, a whisky scribe by the name of Alfred Barnard captured the story in his book, Whisky Distilleries of the United Kingdom:
"This man was the greatest and most accomplished smuggler in Orkney. By profession he was a U. P. Church Officer, and kept a stock of illicit whisky under the pulpit, but in reality he was a 'nn Professing' distiller. This godly person was accustomed to give out the psalms in a more unctuous manner than usual if the excise officers were in church, as he knew that he was suspected, and that a party of the revenue officers, taking advantage of his absence, might at that moment be searching his house. A singular story is told of this man. Hearing that the Church was to be searched for whisky by a new party of excisemen, Eunson had the kegs all removed to his house, placed in the middle of an empty room, and covered with a clean white cloth. As the officers approached after their unsuccessful search in the church, Eunson gathered all his people, including the maidservants, round the whisky, which, with its covering of white, under which a coffin lid had been placed, looked like a bier. Eunson knelt at the head with the Bible in his hand and the others with their psalm books. As the door opened they set up a wail for the dead, and Eunson made a sign to the officers that it was a death, and one of the attendants whispered 'smallpox.' Immediately the officer and his men made off as fast as they could, and left the smuggler for some time in peace."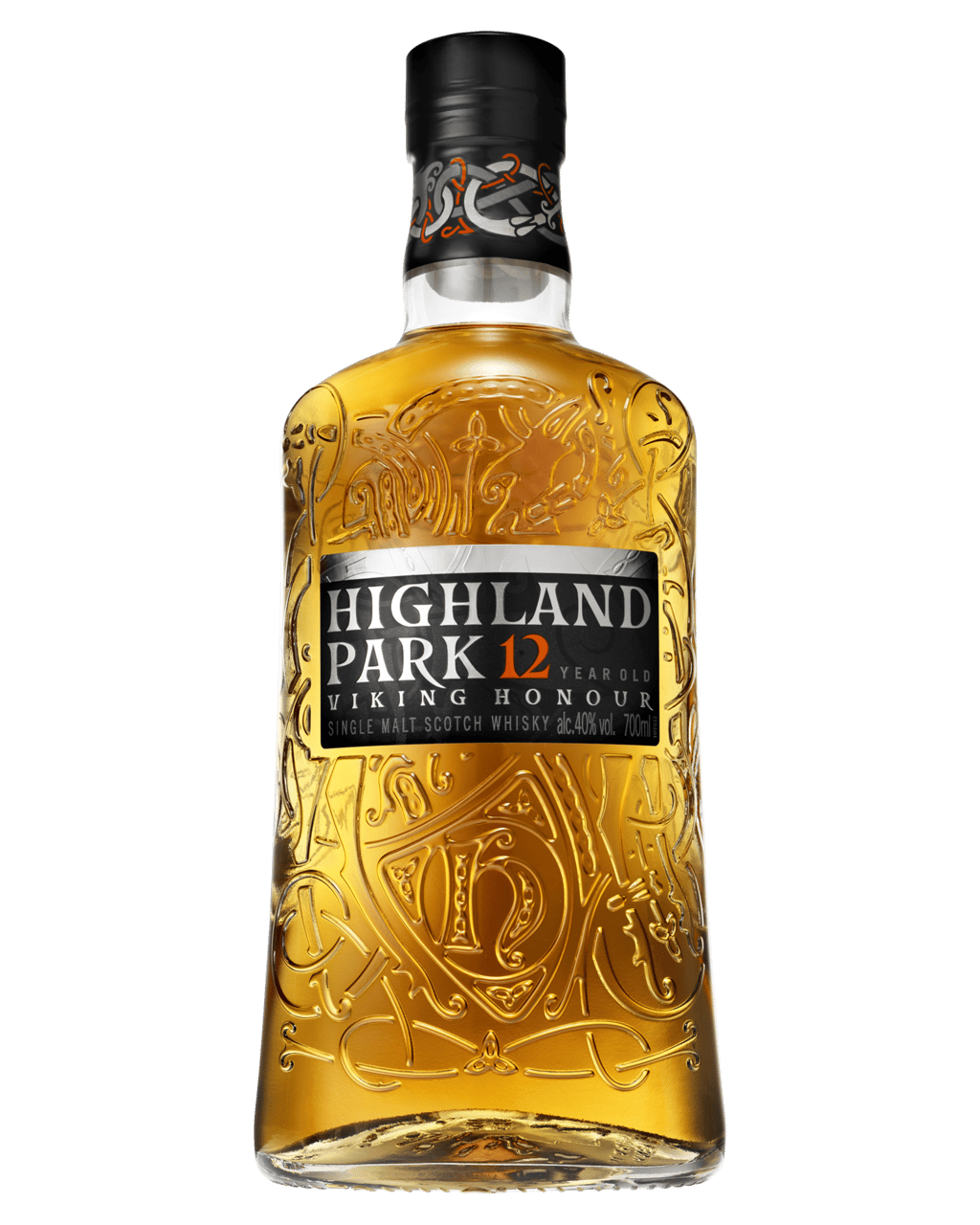 Highland Park 12 Year Old
On the nose, there are notes of heather, fruit cake, honey and spice, with a subtle smokiness. On the palate there is a rounded smoke and honey sweetness, with oak along with dried fruit and spice. This all leads to a sweet, lingering finish, with notes of smoke and heather.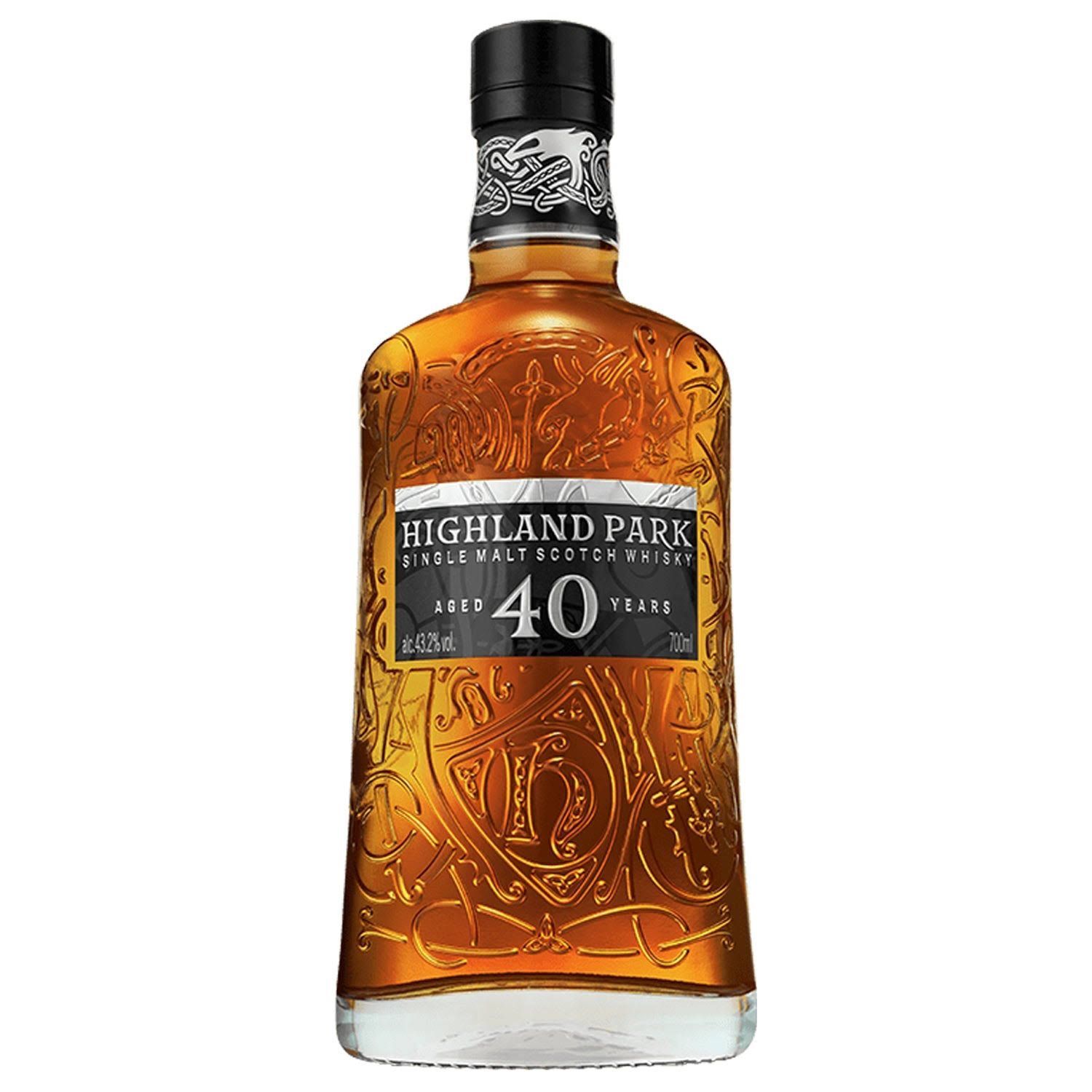 Highland Park 40 Year Old
This whisky might not be a dram for everyone — a bottles costs in the thousands — but it is a rich, deep, aromatic drop. This whisky is the result of only five re-fill casks, first laid down before 1979. These casks were brought together in 2008 and blended together in first fill sherry American oak casks to intensify the maturing whisky's flavour over a further 10 years of maturation.
---
Want to learn more?
This primer was made possible by support from Spirits Platform's Spirits Academy. Their team of ambassadors conduct trainings around the country, sharing their in-depth knowledge of spirits, cocktails, and their big portfolio of products.
Get in touch with your Spirits Platform ambassador for your state to find out more.
National Ambassador Manager: Mark Hickey — email him on mhickey@spiritsplatform.com.au
NSW, ACT: Josh Varna — email him on jvarna@spiritsplatform.com.au
QLD, NT: Jack Creighton — email him on jcreighton@spiritsplatform.com.au
VIC, TAS: Max Borrowman — email him on mborrowman@spiritsplatform.com.au