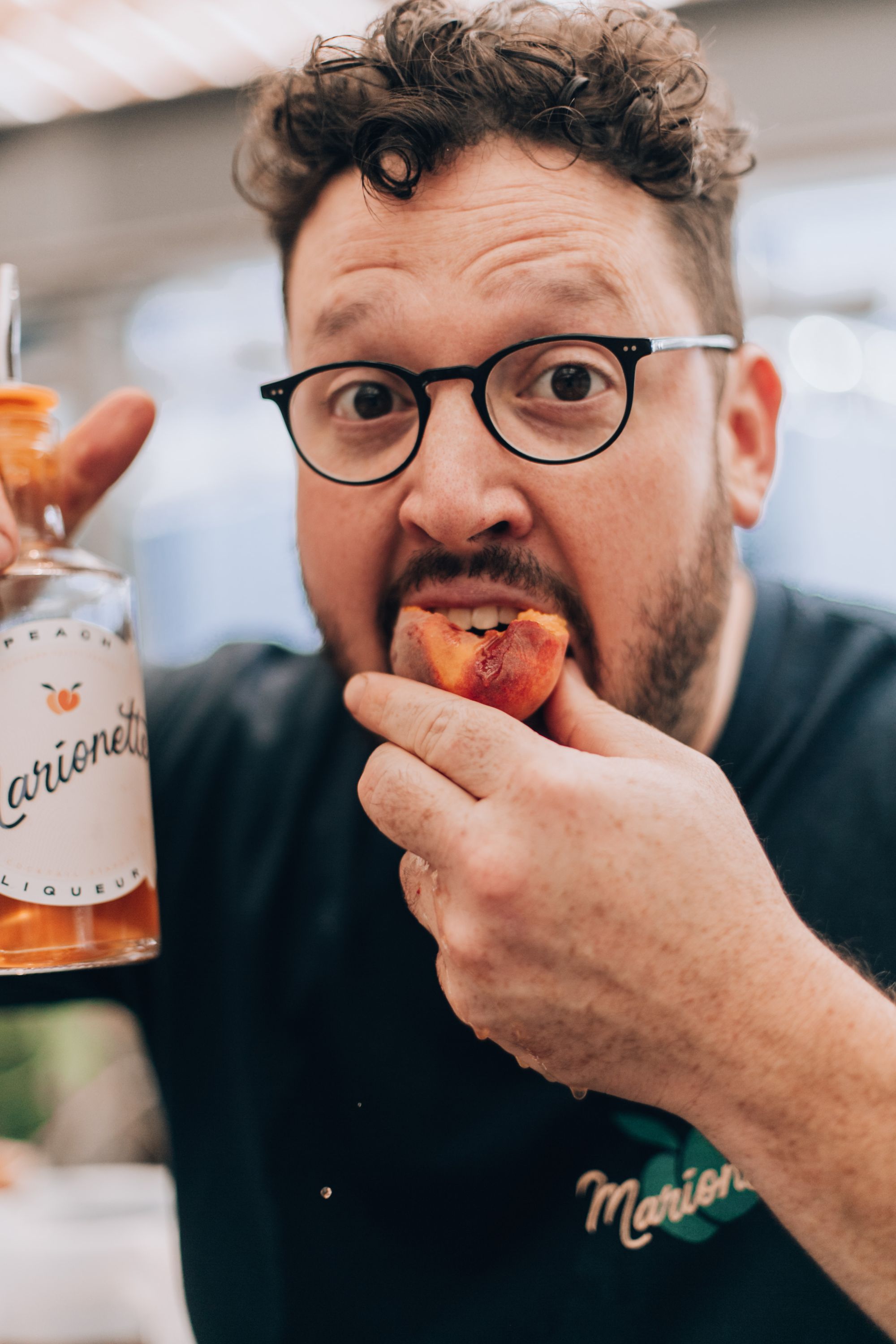 How does Marionette make their Blue Curacao? We asked Nick Tesar to find out.
In a year which has been testing at best, the wizards behind Marionette — an award-winning Australian producers of liqueurs — have released their Blue Curaçao, with the aim being to lift spirits.
Why? They want to #bringbackbluedrinks because blue drinks are fun' drinks like the Blue Lagoon, and this Bloody Fruit Tingle.
Below, co-owner and acclaimed bartender Nick Tesar tells us how they make the stuff, where they source their fruit, and why they think that serious drinks should be taken in a lighthearted manner.
Tell us about this latest release from Marionette?
So, the idea with Blue Curaçao is it's about escapism. In terms of production, we wanted it to make it a little bit less serious compared to the Curaçao we make, so we looked at adjusting the recipe to be a little bit lighter in alcohol and a little bit higher in sugar and have a brighter characteristic.
In that, we use seville, navel and blood oranges. There's no oak contact in this one and instead of using blood oranges, we're using mandarin. Those three fruits combine to give you the blend of flavours.
How are you macerating the citrus, whole or on the peels?
It's a combination of processes. At peak season we peel all of the navel oranges, and that peel gets freeze dried and we distil that.
The mandarin is a combination of maceration in both water and ethanol, to give two different components there.
And the seville orange, which is the bitter orange, is also peeled at harvest and freeze-dried and we make the sugar component from that.
All the fruit is local, coming from two different farms in Mildura, mostly from the Goldup farm. It remains the same principle as the rest of what we do, it's all about working directly with the farmer.
How do you get the blue?
Look, we trialled about 10 different natural colourings — there were pea flowers, spirulina, blueberry, cornflower, they all failed. We use a Victorian food dye from a family-owned company.
Is this an anti-dote to the year we've had?
The idea is that it's a little less serious and more about hanging out with friends and having fun — all the values of the product are there it's just done in a lighthearted way. We're hoping that people get the chance to enjoy it in a festive environment.
That lighthearted approach to serious drinks is what we're all about. I like a good drink but I don't like to take it seriously.
In terms of commercially available products, it still is drier, it still is higher in ABV than others.