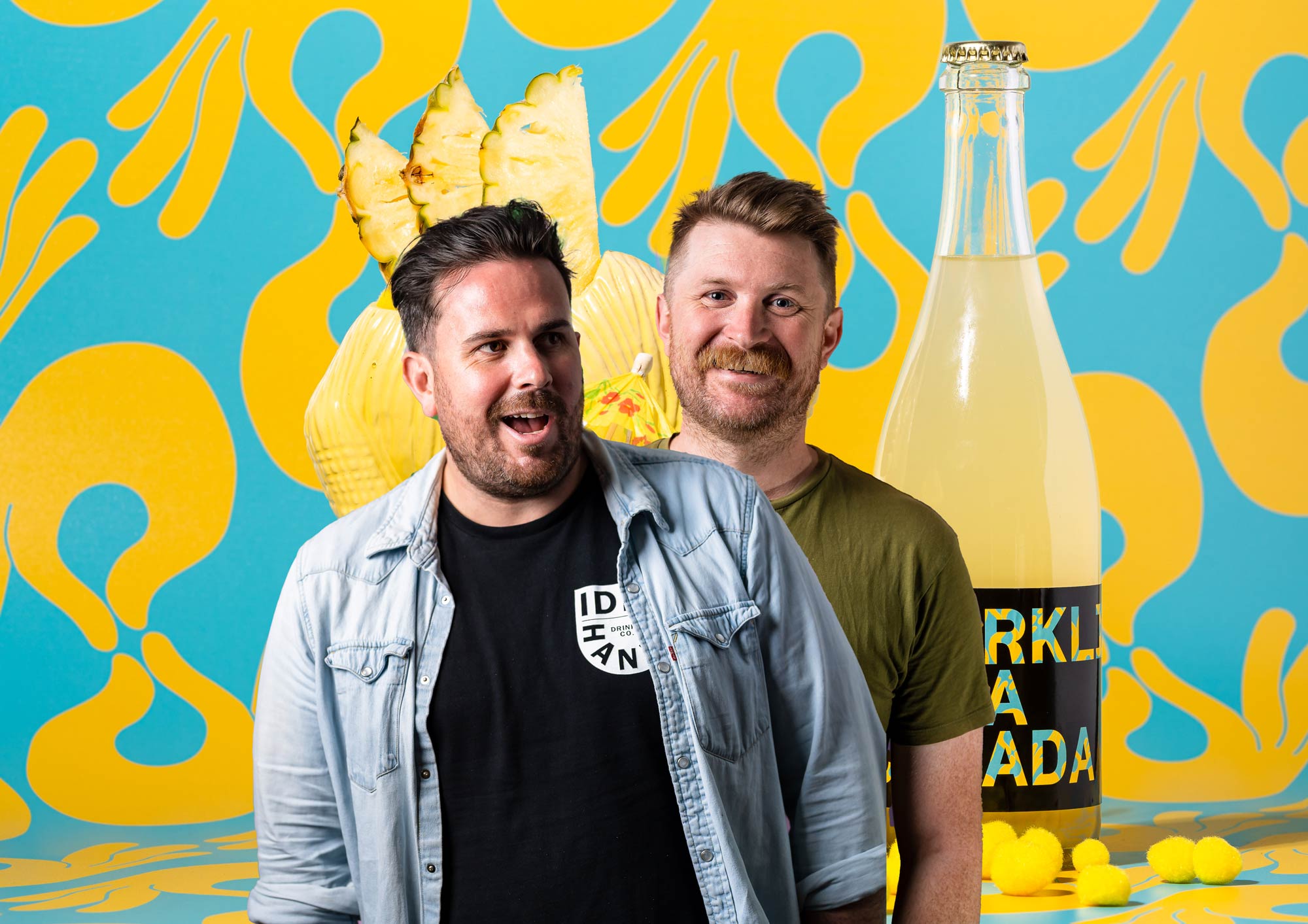 Andy McIntyre & Mitch Keane are eyeing east coast expansion for Idle Hands Drinks Co.
It's one thing for a bartender to think about opening a bar of their own one day — after all, you've worked in bars, hopefully have run one or two and have an idea of the business side of things, you've got a sense of costings and hiring and know what makes a bar work. It makes sense to open a bar.
But it's an all-together different thing for a bartender to launch a drinks brand — even one that is informed by your bartending experience, like Idle Hands Drinks Co. owners Andy McIntyre and Mitch Keane have done — unless you've got some varied industry experience to call upon.
Andy and Mitch have managed to take what was a one-off, pandemic-era solution to serving good drinks at a festival in Perth, and turn it into an exciting, vibrant and new drinks brand. From a start kegging fresh and delicious cocktails for festivals, they've formed a company, expanded those kegs into venues by helping to relieve staffing pressures (all the while serving a quality drink), and now have a bottled range of cocktails in 750ml bottles for the wider drinking public.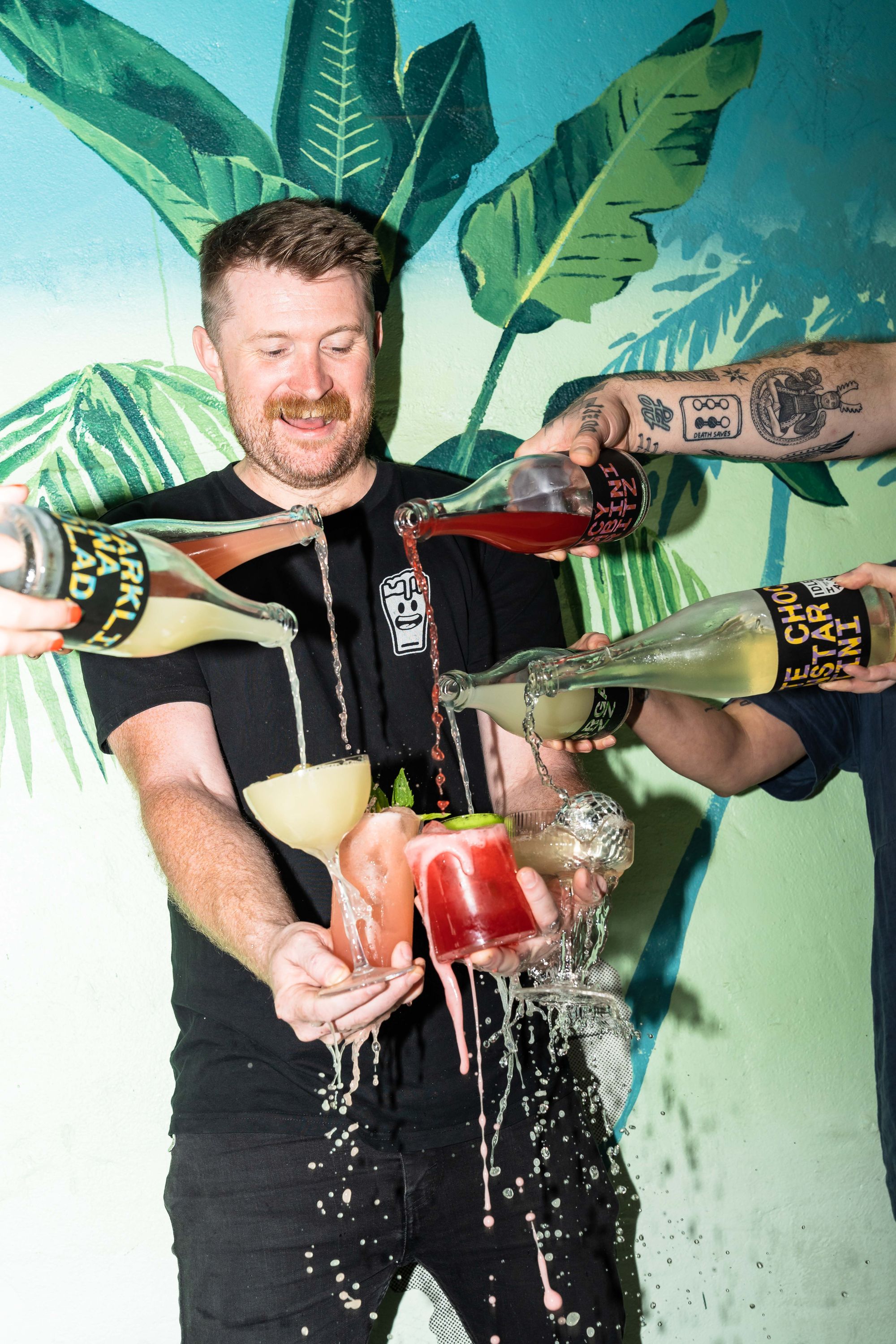 It's 'a great example of what can come from having a varied drinks career — Andy has been a bartender, manager, bar owner, ambassador, and liquor sales exec; Mitch too was a bartender, he's been a brand ambassador, and — perhaps crucially for this endeavour — he was also the distiller at Tailor Made Spirits, the folks who make The West Winds Gin.
They're putting that broad experience to use now, and as we get into on this episode, they're eyeing an expansion to the east coast. I really enjoyed this chat — you can listen to the episode here or on your podcast player of choice.
Three things with Andy McIntyre & Mitch Keane
"The idea of training 20 bartenders to make cocktails for 3,000 people just didn't really make sense," says Mitch. Their solution was to batch and keg cocktails, so that festival-goers had delicious drinks on tap served quickly. That event proved the idea could work, more festivals followed, and before you knew it, they were away.
"It wasn't intentional." The move into the world of retail drinks serving the broader consumer — as opposed to a business supplying hospitality businesses — wasn't something they really considered. But people kept asking for it, asking when they were going to put them in bottles so they could drink at home. Sensing an opportunity, they put together a plan, and executed it.
"Craft beer has already established cold chain logistics," says Andy. Because they make their drinks without preservatives and stabilisers, relying instead on natural preservatives like carbonation and alcohol, and using a lot of fresh juices — ensuring that the product is cold from their warehouse to the consumer's door is the key to a delicious result (and repeat sales).