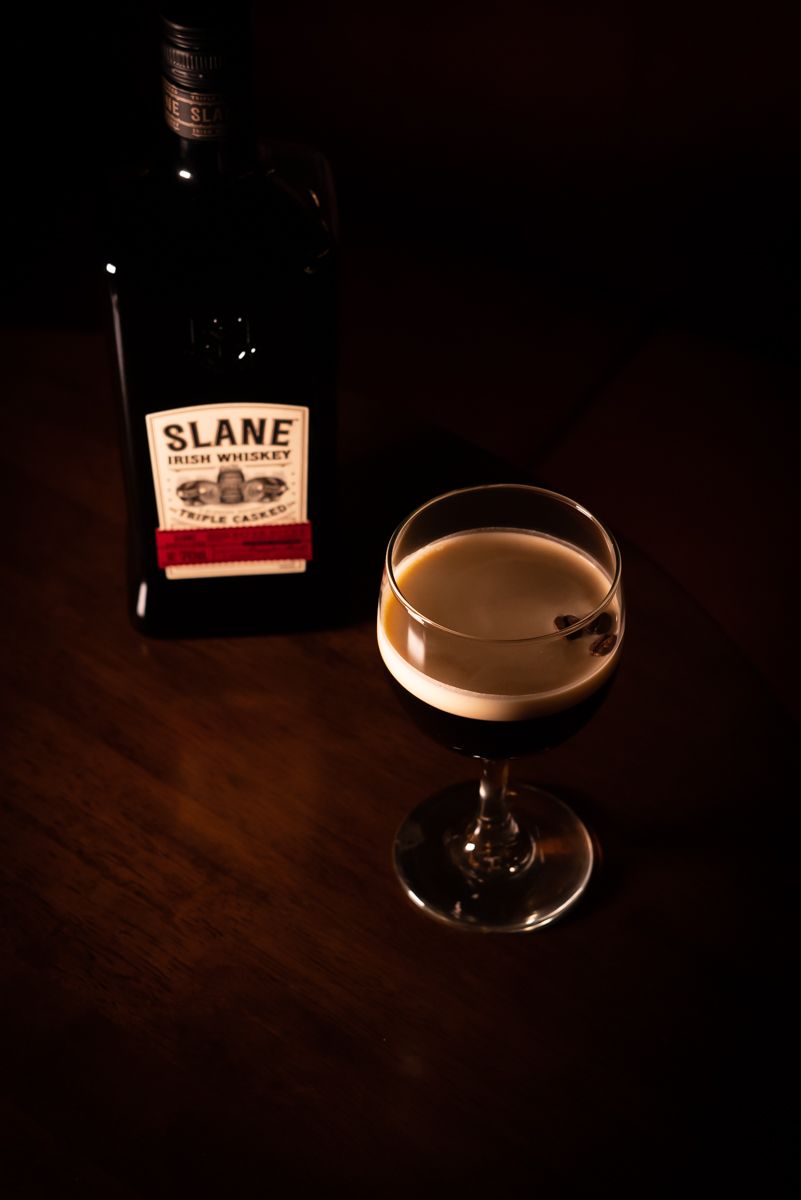 Get the recipe for Frank Mac's Tip Of The Hat, a timeless combo of coffee and Irish whiskey.
PRESENTED BY BOOTHBY IN PARTNERSHIP WITH SLANE IRISH WHISKEY
It's a truism that everything has been done before. It's what the cocktail world is built upon; bartenders tend to tweak, add things, improve recipes — it's a rare thing that a completely new drink is born and owes nothing to what has come before.
That's not a bug, by the way, it's a feature. If a cocktail you're drinking tastes good, you can likely trace its lineage back to a classic, something that has stood the test of time.
Like this riff — call it an update, perhaps — of the classic Irish Coffee recipe: The Tip Of The Hat cocktail at Frank Mac's in Sydney. The drink is a homage to that old world combination of coffee and Irish whiskey, with a couple of key differences, according to general manager and bartender Alex Rogerson.
"I really like this one because of the fruity textures that come through from the dandelion and burdock," says Rogerson. "For me it just gives a bit of a lift to your normal Irish Coffee. But the Slane [Irish whiskey] definitely comes through — which is probably the most important part when you're drinking an Irish Coffee."
The dandelion and burdock Rogerson refers to is put together in a syrup, which is then added to brewed filter coffee, batched, and brought down to temperature in the fridge — this recipe's other key departure from the original.
Serving the drink cold, not hot like the classic, in an Australian climate makes a lot of sense. For one, it brings the drink out of the depths of winter.
"We put it on the menu three months ago and it's in our top five sellers each week," says Rogerson. Why does he think that is? "[It's] perfect for any time of the day, any kind of weather, whether it's hot or cold."
That makes it an all-year winner — take a look at the recipe below.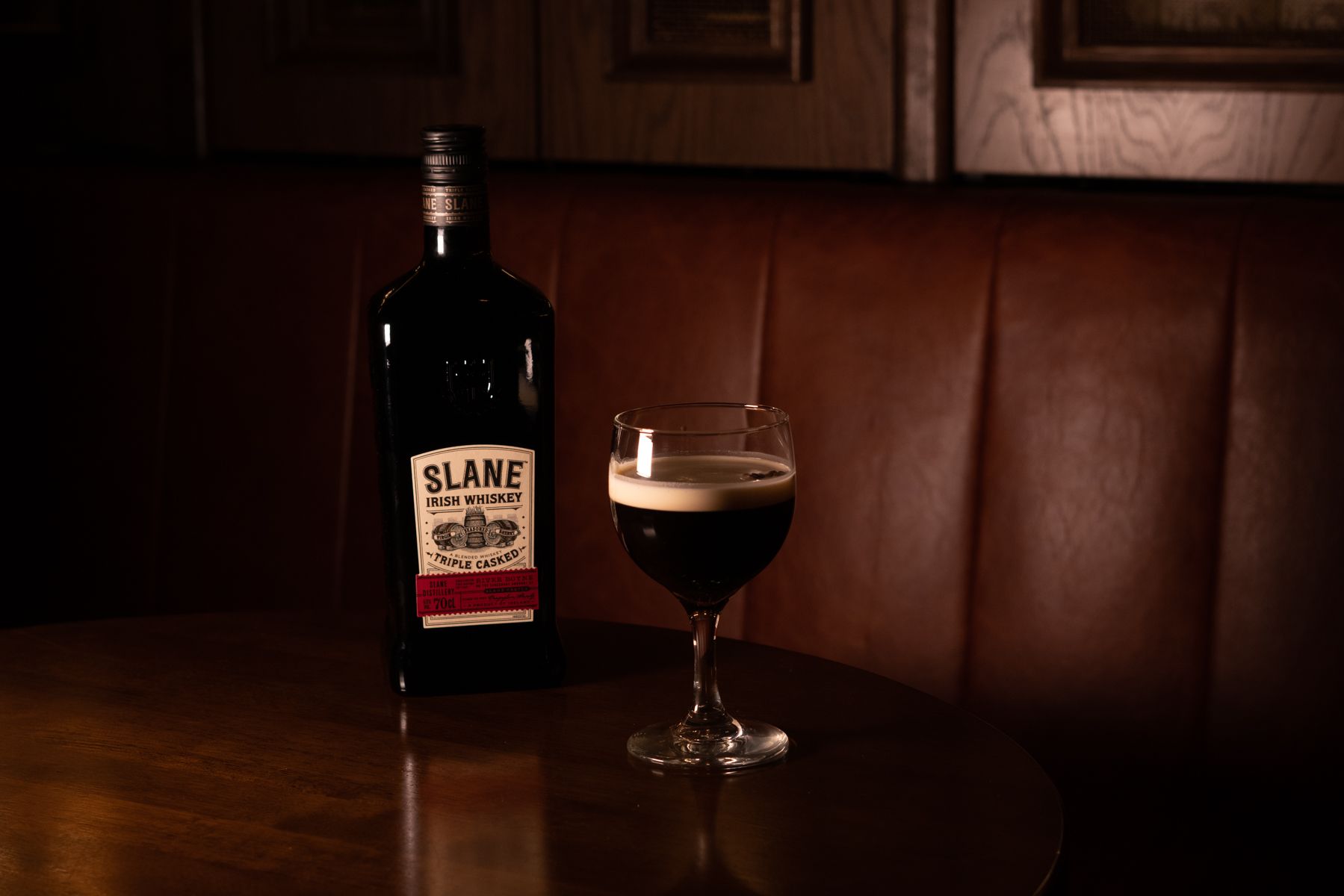 Tip Of The Hat
Ingredients
45ml Slane Irish Whiskey
15ml dandelion and burdock syrup
60ml chilled brewed coffee
pouring cream to layer on top
Instructions
Bring all ingredients together in a cocktail glass.
Slowly layer the cream on top by pouring it down the back of a bar spoon —  see the video for how.
Garnish with three coffee beans.
Adapted from a recipe at Frank Mac's, The Rocks, Sydney.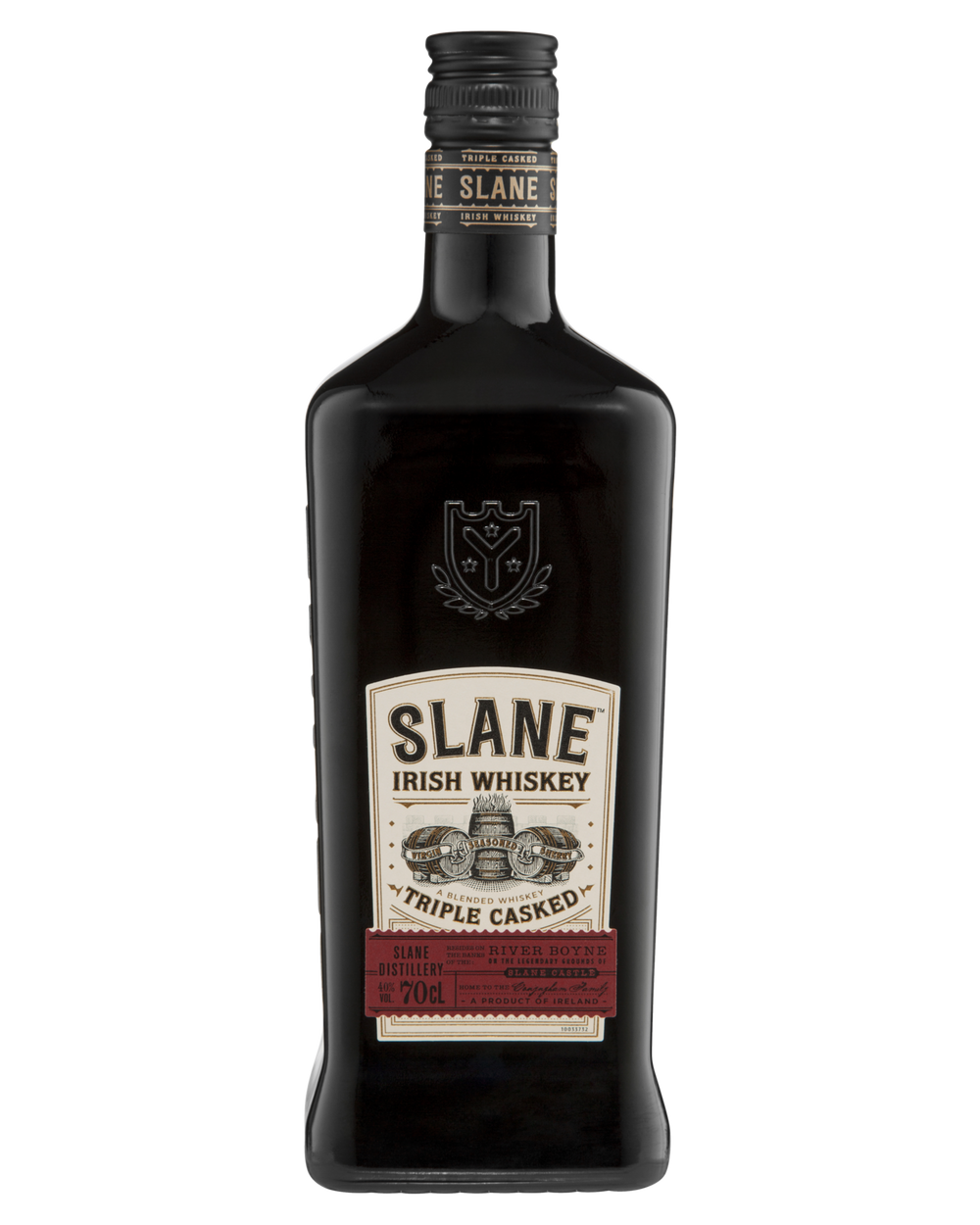 Slane Irish Whiskey is aged using a 'triple casked' method, which sees three types of casks used: virgin oak casks, seasoned oak casks, and oloroso sherry casks. There are notes of butterscotch, fruit, and vanilla on the nose, with spicy, dried fruits and sweet characters coming through on the palate, and a lingering, creamy finish.