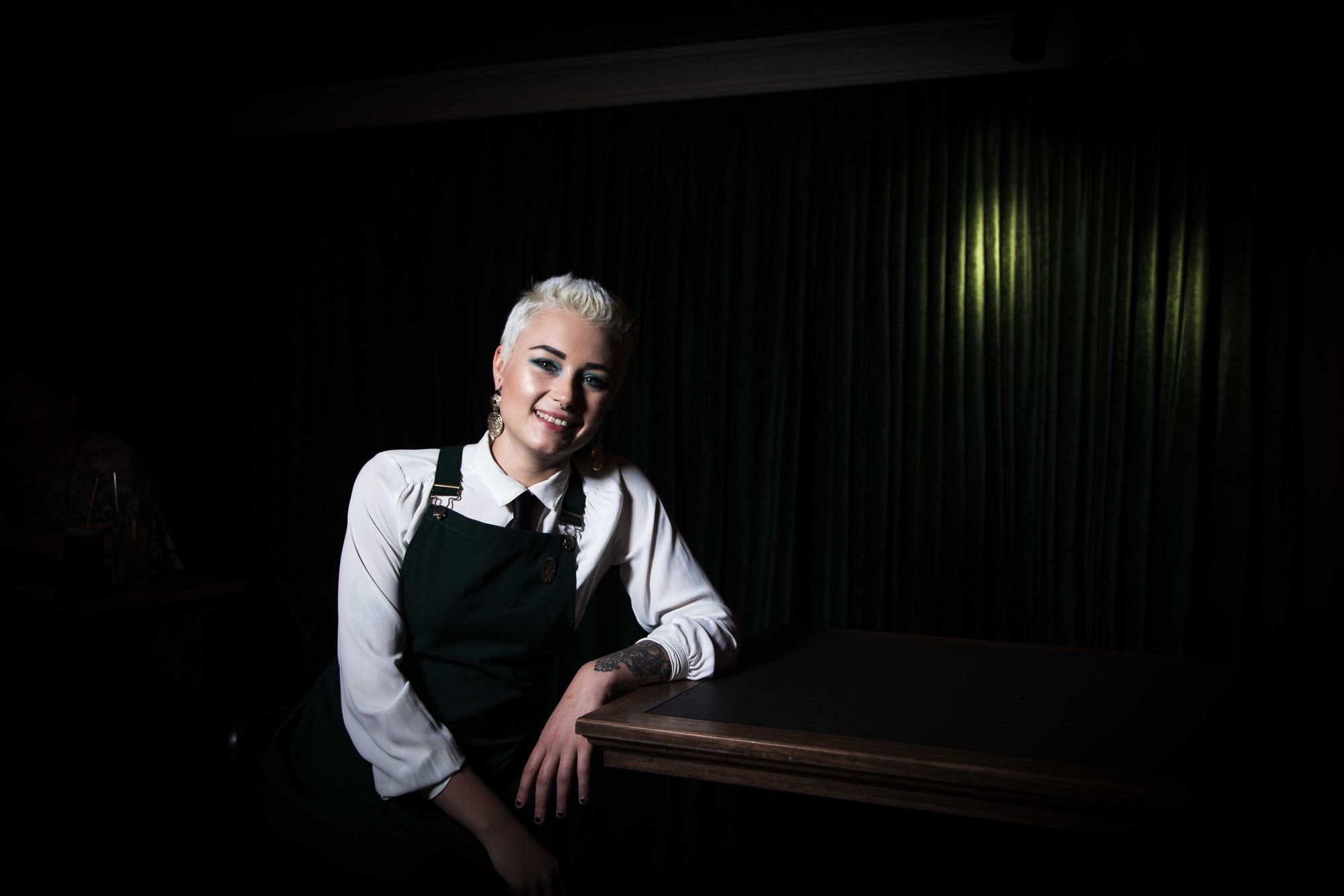 "It gives you that strength to be able to stand up for yourself, know what's right and wrong," says Kayla Reid.
Kayla Reid is a busy bartender. "I've always been a fricking workhorse," she tells us below. Reid is also one of the best bartenders to come out of the Brisbane bar world, where she was last seen running the shop at Savile Row.
She moved to Melbourne in 2019 and was quickly picked up by Speakeasy Group to become the opening bar manager of Nick & Nora's Melbourne, which was due to open in March of 2020.
And we all know what happened in March of 2020.
Below, she speaks to us about making the move to Melbourne (and why she doesn't see herself moving back to Brisbane), how she stays sane running one of Melbourne's busiest cocktail bars, and why she thinks everyone should spend a year working in hospitality.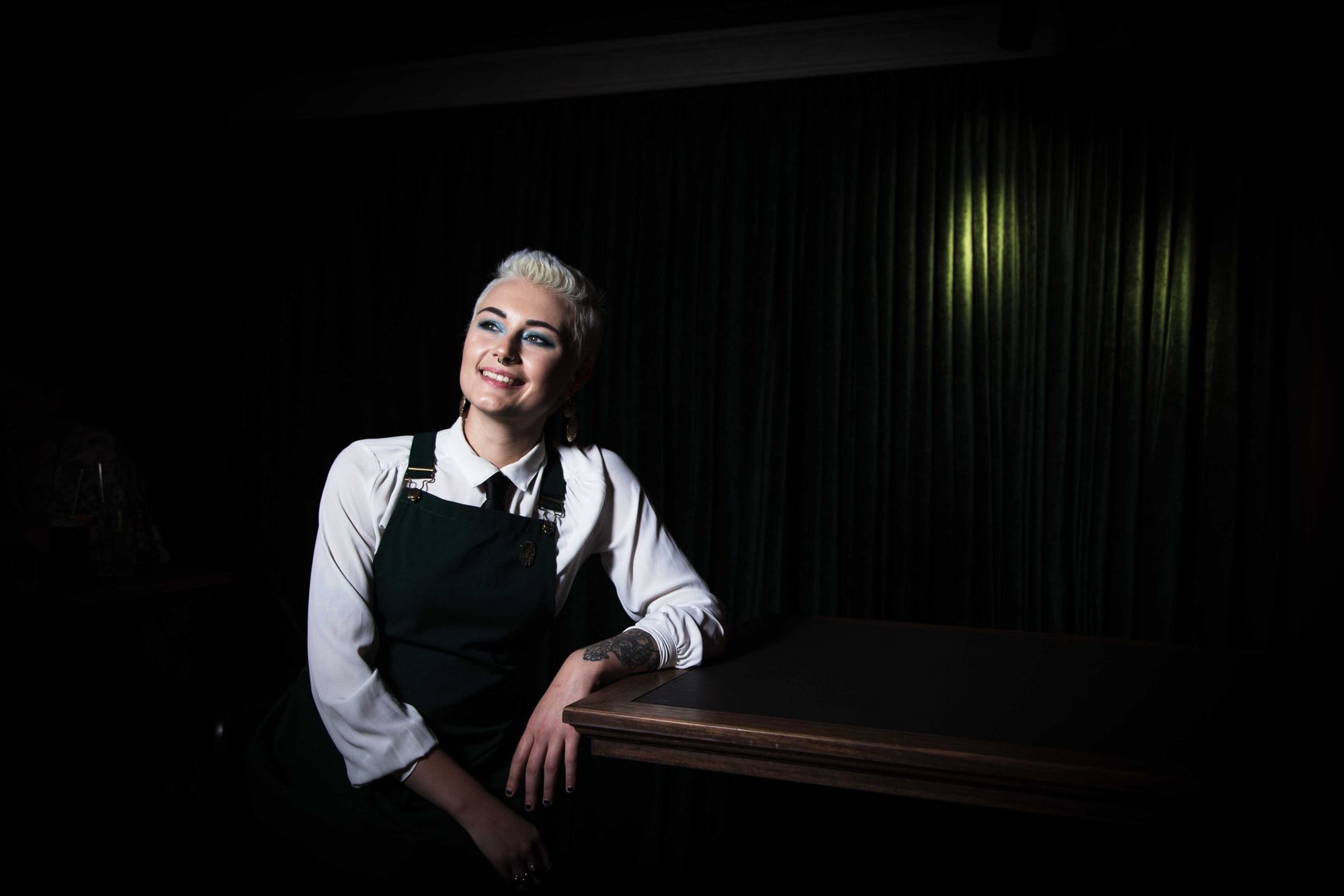 How long have you been bartending?
Probably six years, I reckon.
Can you tell us bit about Nick & Nora's and what it's like there?
Obviously we had a bit of a rough start with everything that has been going on [you know, the pandemic]. We're under the Speakeasy Group, we are the latest baby to open with them down here in Melbourne. Huge venue, 240 people seated — we're almost hitting that now with things returning to a little bit of normality. We have a huge focus on champagne, a huge focus on cocktails, and we do nibbly things as well, charcuterie and share-style food.
We just strive for exceptional service, quality product, and doing things with a bit of flair as Speakeasy Group has always done.
Can you give us an idea of what it's like on a Friday, Saturday at peak service?
The venue is heaving. We're amazingly lucky because a lot of venues I know haven't quite gotten to where they want to be in the new world. But from the get-go we can barely keep up — there's so much happening all the time, and we've got a line out the door most Friday and Saturday nights. We're hiring and hiring and hiring just to get enough staff to keep up. We're doing an insane amount of functions as well.
The atmosphere is amazing, what we're putting out people are obviously loving, I'm pretty excited. We've got a lot going on.
When we opened, the first few months we were finding our feet, opening a new venue, and obviously trying to navigate this new world with it constantly changing and being regulated. Now we're in this kind of period where we can do the fun stuff, we can do the collabs, we can do activations, and we've got more cool and fun stuff happening.
Because you're particularly busy at Nick & Nora's throughout the week, how do you stay on top of your sanity and not burn out?
I mean, I've always been a fricking workhorse [laughs]. I've always worked a lot, I've always been someone who is a bit of a busybody. I enjoy it.
The hardest thing for me is trying to find that balance because I know when I moved down here after running Savile Row [in Brisbane], I was going to take a step back, chill out a little bit — I'll just go bartend somewhere and focus on some personal projects. And then I got down here and Greg [Sanderson, one of Speakeasy Group's directors] reeled me in, and then I'm like: OK, now I'm opening this huge venue, I'm going to be the bar manager, I have to write a 37-drink cocktail menu — cool! This is exactly what I was planning!
You can't help yourself, can you?
I know! I just keep getting roped back in, which isn't a bad thing — I love it. It's my passion, obviously.
The thing is I love being in bars, so even when I'm not at work I'm in bars, going to wine bars, or I'm checking out what people are offering. I don't want to say that I'm always on — I just like doing those things.
I enjoy going out and seeing what other bars are doing whether it's just a dingy little dive bar on Brunswick Street or whether I'm going into some beautiful cocktail bar. It's what I enjoy.
What has the move from Brisbane to Melbourne been like? What are some things that have stuck out to you?
It's not as vast a change as I was anticipating. Obviously Brisbane's a lot smaller, and it's such a tight knit little community, but I find that it's the same in Melbourne. Obviously the city is twice the size as Brisbane but it still has that really strong sense of community in the hospitality scene which I love and always enjoyed.
I think that Brisbane was just getting too small for me and I needed to get out, I wanted to have more on offer. And I love Brisbane, it will always have a place in my heart and always be a place I frequently visit. But I just love the bar scene in Melbourne, I think it's just so elevated, I can't see myself moving back to Brisbane.
From the first few weeks I was living in Melbourne I was like, well this is my home.
This is where I belong.
Yeah. I just had this weird connection with the city. And I went back to Brisbane over Christmas, and I saw my friends and my family and I was like man, this is amazing, it's so nice to be home. But I miss Melbourne, and Melbourne's my home.
I already had a lot of friends down here as well which made the move a little easier, it wasn't like I was coming into this unknown territory where I didn't have any connections or anyone I could rely on. I already had people down here I knew. And I already knew the city quite well because I had come down here a lot before I moved.
It has been a really welcome change, and I'm excited for my career down here in Melbourne because there are so many pathways, so many avenues to go down.
We'll still have to steal you to Sydney at some point.
It was close! By like a hair!
What's one thing you've learned from working in a bar that could translate to broader life in general? There's so many things you learn in hospitality about how to treat people, for example.
Oh yeah, and we say this all the time, I think everyone should have to work in hospitality for a year. I mean, you gain a level of empathy that you don't get in a lot of other jobs.
You see so many sides of people, you understand people more, and I think it gives you a set of social skills and a set of street skills that you can't really be taught anywhere else.
You're dealing with some amazing people, and you're like this is such an amazing experience that I can give this person an amazing night. But then on the other side you've got people treating you like shit.
But it gives you that backbone, it gives you that strength to be able to stand up for yourself, know what's right and wrong, know how you should be treating people because you know what it's like when someone treats you like a slave — or like you're not actually a human, when really we're all just humans trying to get by. I think people in hospitality gain that extra sense of empathy.
I mean, you can tell when someone works in hospitality immediately. They feel for you.
What are a couple go-to recommendation bars that you love?
I mean, I've got to go with the old faithful Black Pearl. I spend so much time there. The bar team is just honestly exceptional. It's a great atmosphere, the drinks are always good, there's great consistency — I've loved that place since before I moved to Melbourne. It's somewhere you need to go if you're here. It's always going to be a good time.
Another place I really love as well is Capitano: amazing drinks, amazing food, service is always good — I go there very regularly.
If you're looking for something a little divier and a little bit dirty, and you want to drink a whole bunch of Buckfast, Kent Street on Smith Street in Fitzroy. I love a good dive bar, I love just going to drink a pint of beer and have a shot, it's the hospo way. So if I'm not drinking Martinis I've definitely got to get to Kent Street and have a beer and a shot of Buckfast.
Obviously The Everleigh, they're always great there, they do a great Martini. I love the team at the moment, they always look after us really well. I probably go in there every few Sundays.
And I also really love Carlton Wine Room. Really good wine list, really good snacky food, nice little atmosphere — it's good for an afternoon sesh.
And is there a bartender who is your favourite to go see in Melbourne?
I have to go with Shay [Chamberlain] at Black Pearl. Man, she's amazing. Inside of work, outside of work — she's a good friend — she knows what she's doing, gives premium service, she immediately pops into my head.
It really doesn't get much better than Shay does it?
It really doesn't. When I think of great service and good drink, that's Shay to a tee. There's some great bartenders around Melbourne, but she really takes the cake.