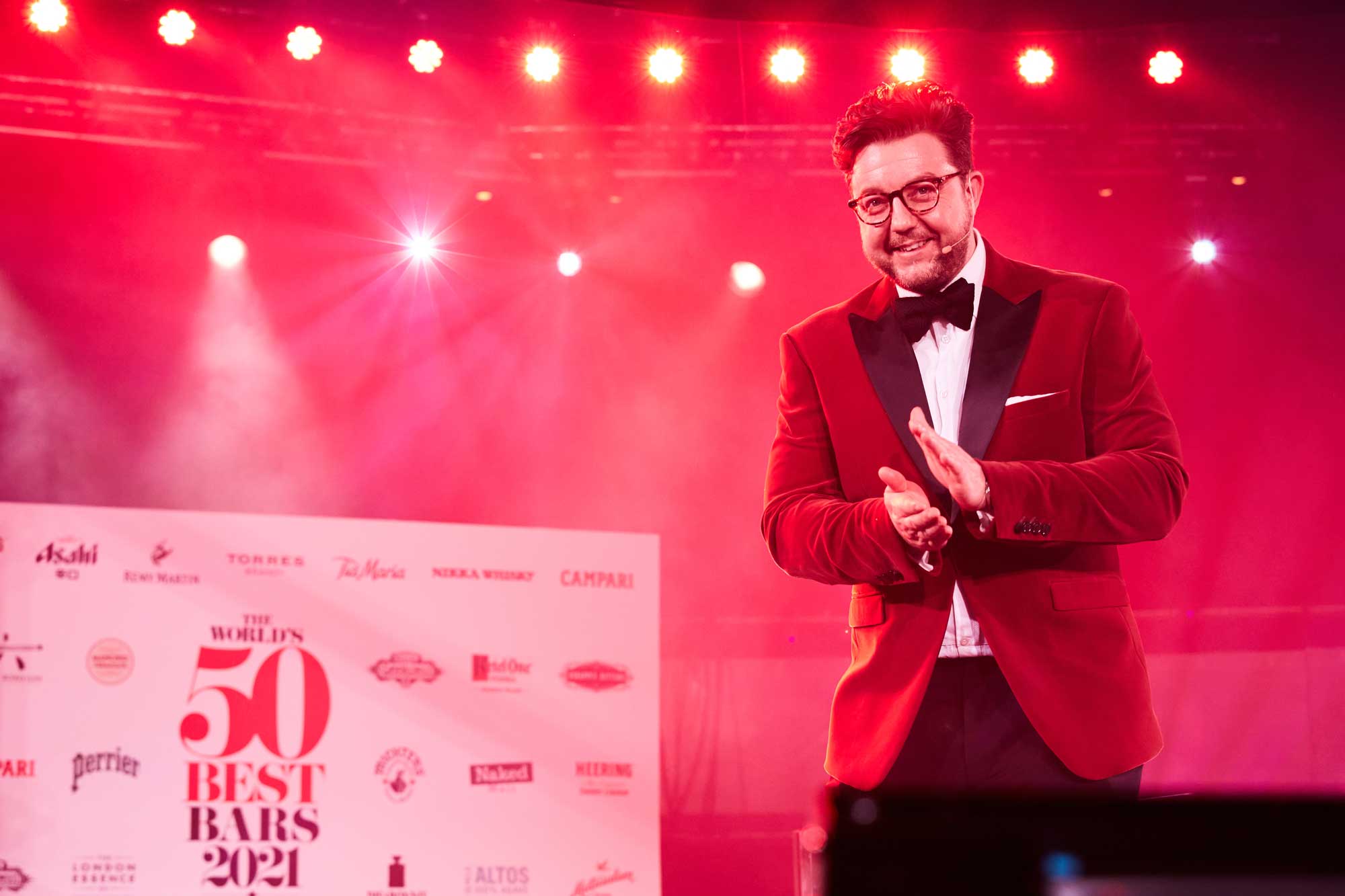 We dive into how the 50 Best Bars works, criticisms, and more.
You can listen to this episode in the player here, or take a listen on Apple Podcasts, Spotify, Amazon Music and on Android.
It's good to be back. We've had a few weeks' break from producing the podcast, and I've been busy on the road judging spirits competitions in Perth and Melbourne, and visiting the bars there, too. Put it this way: there's a lot of good drinking happening in this country right now.
And good drinking and great bars is what this week's Drinks At Work podcast is all about, with my guest, Mark Sansom, from The World's 50 Best Bars.
Full disclosure up front: I am one of 50 Best's 28 academy chairs, with responsibility for selecting the voters for Oceania, and though it's an unpaid gig, they do cover the cost of my flights and accomodation to attend the 50 Best ceremony each year.
It's fair to say that the The World's 50 Best Bars is a big deal. Held each year in October since 2009, when a bar lands on the list it can change their fortunes forever: they get more press coverage, they receive more trade, and they find it easier to hire good staff.
But it's also something of a lightning rod for criticism. For one, people tend to settle in on that term, 'best'. How can you say one bar is better than another and that one overall is best? Another criticism you'll hear is that it rewards bars that are big on experience and extravagant drinks and menus — the kind of stuff which Instagram loves — and shows less love for bars banging out great classics night in and night out, the kind of neighbourhood bars we all love to go to.
But the way one person experiences a bar is different to the way any other person does. We like different things, have different histories we bring with us when we walk through the doors, coming at different times of day and in a kaleidoscope of moods. No one experience is exactly like another.
So how does The World's 50 Best Bars get to that ranking?
The voting is done by an academy of more than 600 voters, from 28 academies around the world, as Mark Sansom, content director for The World's 50 Best Bars, tells me in this episode of Drinks At Work.
Mark is charged with overseeing the voters and each region's academy chair, as well as the content for the 50 Best website and its 50 Best Discovery bar recommendation engine.
"We've got a pretty robust response in terms of our methodology," Mark says in this interview. Since Mark began in his role in 2019, he has expanded the academy chairs in number from five to 28, and this year sees more voters from more regions around the world than ever before.
"Everything is geared towards making that list as reliable as possible," Mark says.
This year's ceremony takes place outside London for the first time, in Barcelona on the 4th of October. Please, take a listen to the chat with Mark. It's a good one, and I think it's one that can dispel some of the rumour around the awards.
Because there really isn't any one way to conduct an awards program like The World's 50 Best and keep everyone happy — someone always wins and many more don't. Speaking of awards, closer to home, the Bartender Magazine Bar Awards takes place next week — for the first time in a long time, I won't be there, but good luck to all the finalists. It will be a ripper of a night I'm sure, as will the festivities surrounding it during Bar Week. Get involved and have a good time!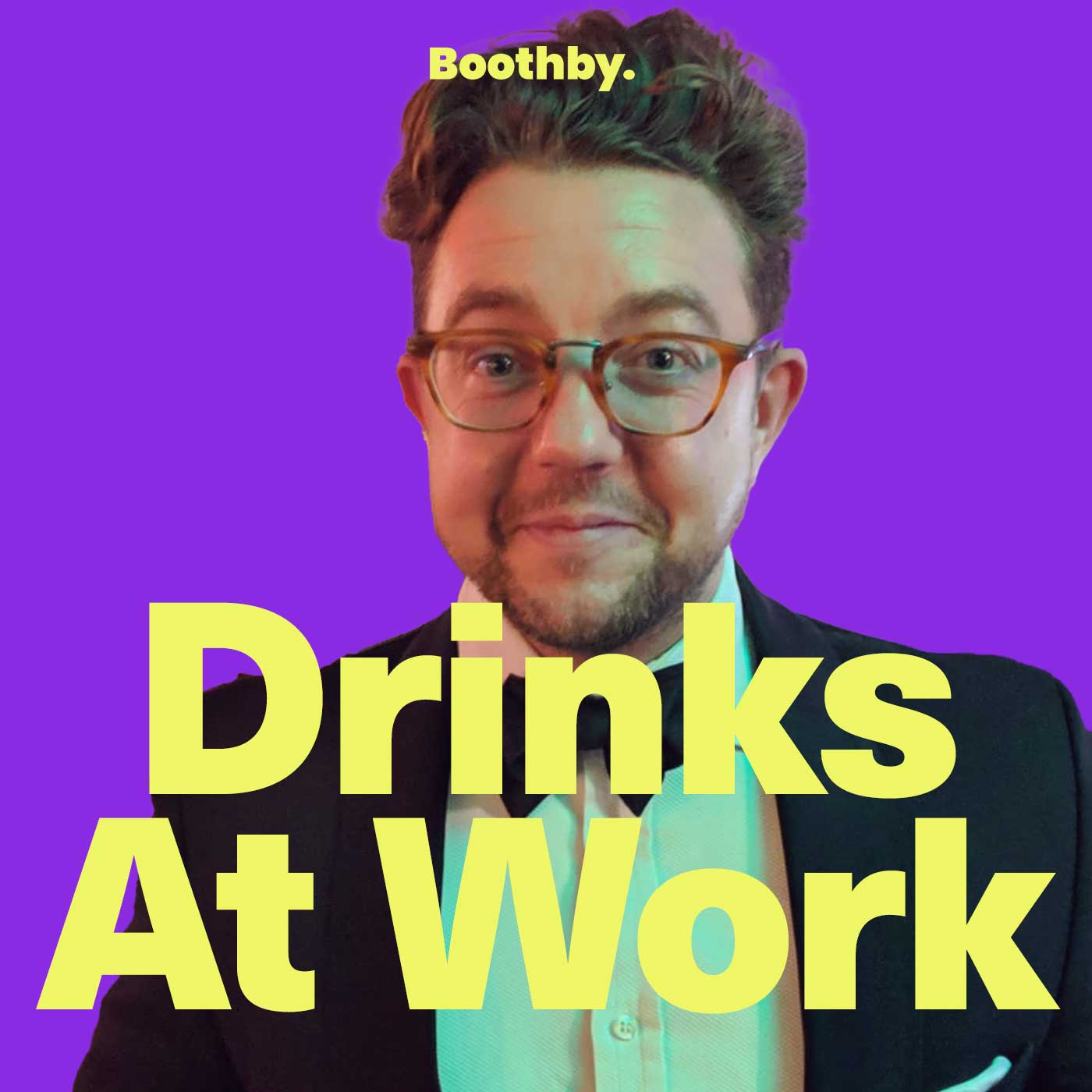 Elsewhere on Boothby