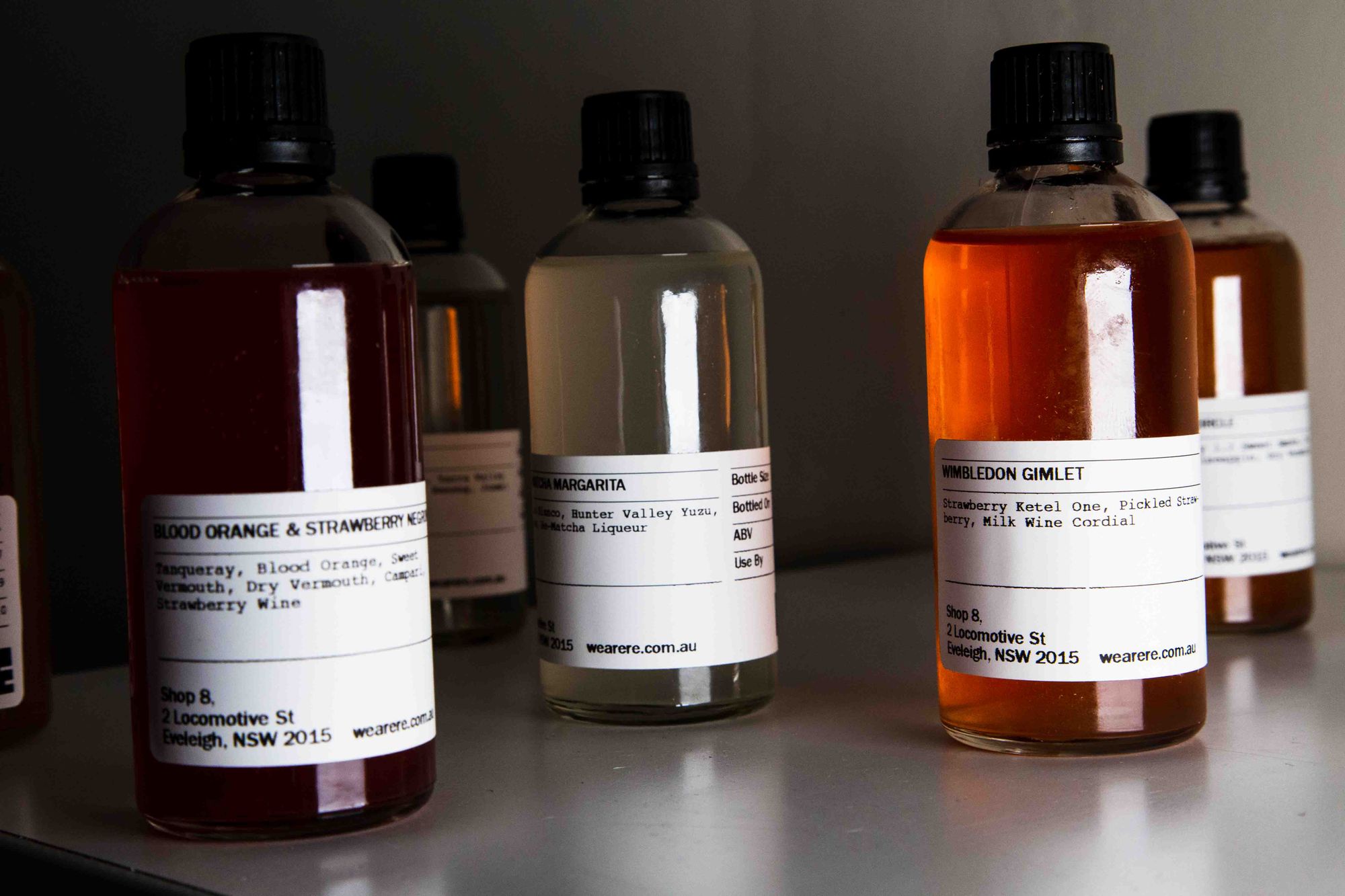 "It's important for us to keep it fresh but also to keep our minds active and to be creative."
The award-winning Matt Whiley opened his latest bar, Re, in Sydney in April 2021, to much acclaim: the bar's sustainable ethos grabbed headlines — 'The Sydney bar making waste minimisation sexy' read one — and its drinks were the talk of bartenders around town (their Wimbledon Gimlet being one that came up again and again).
And then the delta variant of Covid came along and shut down the party.
"We [had] just had our busiest week," Whiley says, "and by nearly 40 percent more than ever the week before lockdown."
Five weeks into Sydney's latest lockdown, Re has become the Re-Up Bottle Store — a bottle shop with natural wines and cocktails from some of the world's best bartenders. And it seems to be helping them get through this period or restrictions.
"We're at work and we're actually doing okay," Whiley says. "I think we're averaging around 700 cocktails a week at the minute."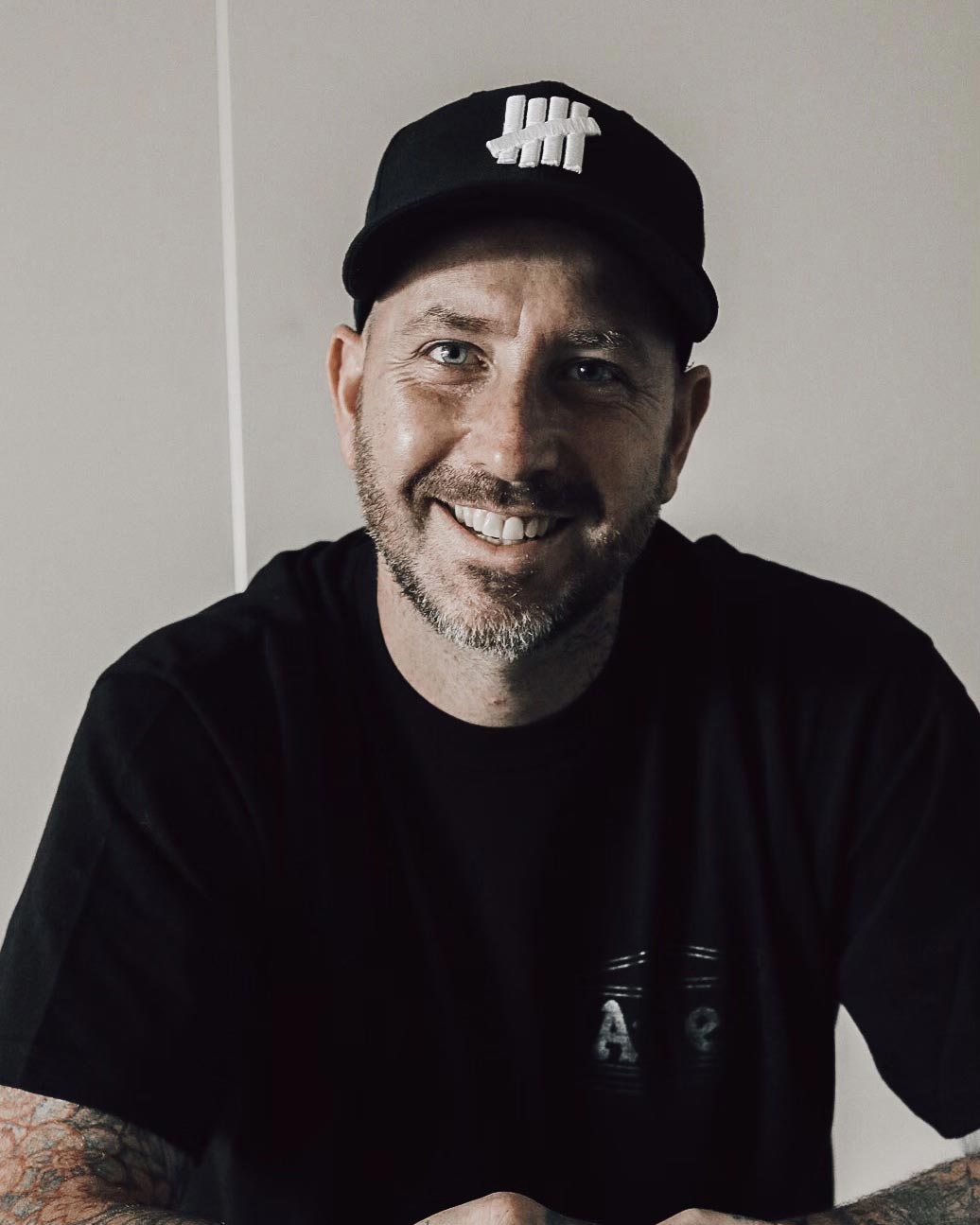 Below, lightly edited, are the six takeaways we took from our conversation with Whiley on how Re is charting its course through these uncertain times.
Re was ready to rejig its operations
Hindsight can be a helpful thing. Whiley says that he and the team were able to learn from last year's lockdowns and were ready to change their operations at the first whiff of fresh restrictions.
"You get to see what other people have done around the world," Whiley says. "You get to learn from who has been successful and who has done really well."
Whiley says that they foresaw the looming lockdown in the days leading up to it, and wasted no time getting ready for fresh restrictions.
"We'd already started pressing go on building our shop, getting everything ready, ordering bottles, and we just activated straight away," he says.
They set up the shop on their website, photographed their products, and implemented the payment system. Whiley also negotiated with their suppliers so that they can be more competitive as a retail bottle shop.
"We're really lucky that we have really good relationships with our wine suppliers, and they've given us enough allocation for us to actually turn the bar into a shop," he says.
They're selling their stuff anyway they can
Visit their shop on the website, and you'll be prompted to put in your location — that'll let you know how you can get your bottles.
"We're doing all kinds of delivery and pickup," Whiley says. So they'll deliver anywhere within a 20km radius of the bar; you can organise a contactless pickup from the bar itself; and should you live further afield you can have your bottles sent via Australia post — if you order before 12pm, it's in the mail to you the same day.
And Whiley stresses the importance of keeping everyone safe.
""We call everyone two minutes before we drop off and let everyone know that we're going to leave the bag at the door," he says. "Apartment blocks are a little bit different, but we still try not to have any contact with anyone."
They're keeping creative — and always offering something new
The cocktails from Re are available in a trio of sizes — from 100ml, 250ml and 500ml — and they've been switching up what's on offer each week.
"We have like a couple of other more experimental drinks that  we rotate and change to keep it fresh," says Whiley.
"It's really important to have something different to offer every week, especially in lockdown. If [people] keep ordering the same thing, I think people get bored a little bit."
It also offers Whiley and his team the chance to flex their creative muscles.
"I think it's important for us to keep it fresh," he says, "but also to keep our minds active and to be creative at the same time during lockdown."