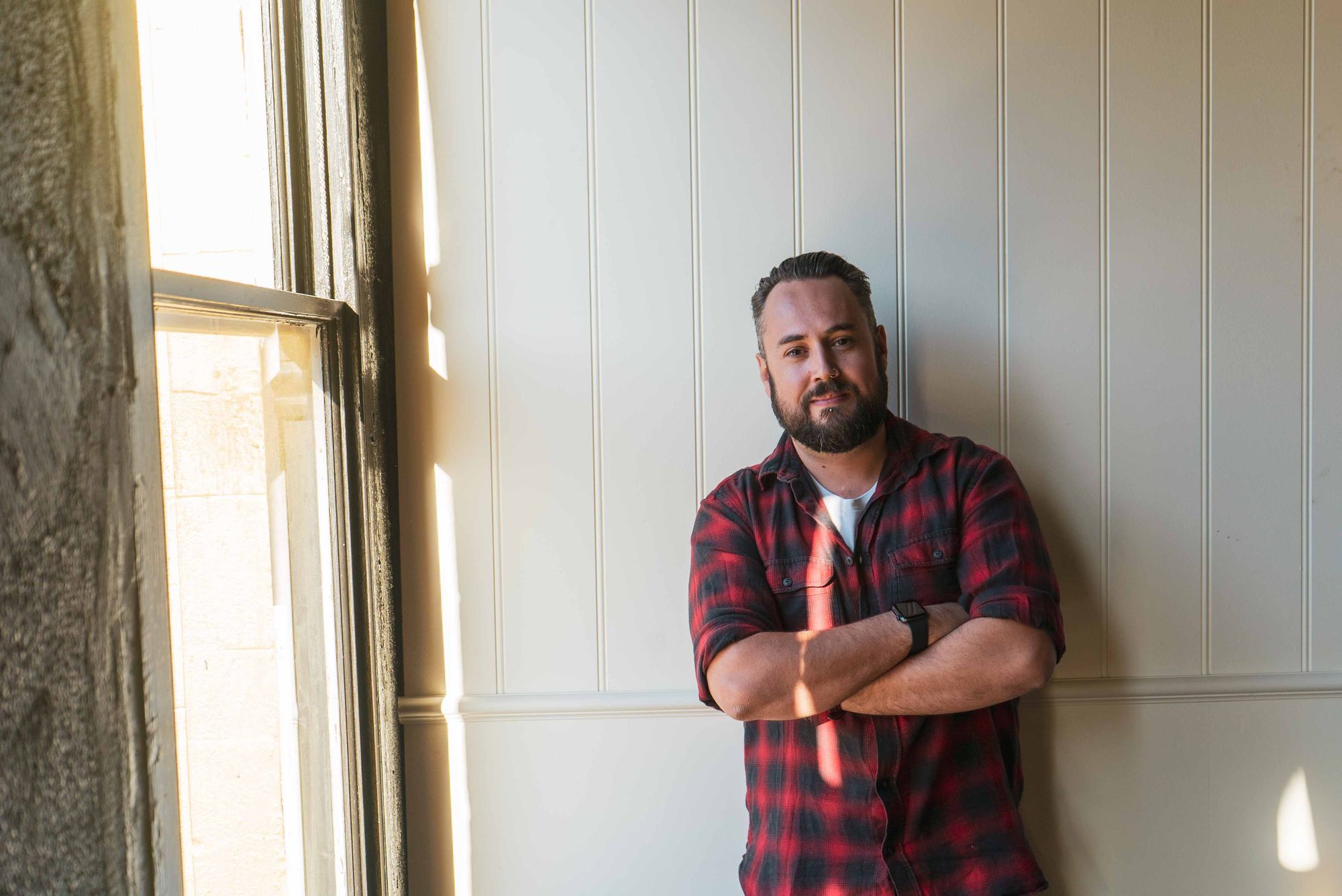 The new three level bar and entertainment space aims to breathe life back into Oxford Street (and Sydney's creative life, too).
If you've been to a gig or a comedy event in Sydney, or if you're a patron of the theatre, you'll know that the drinks offering in these spaces is — to put it charitably — a little lacking. It's often overpriced, the service regularly sucks, and the drinks ain't great.
Co-owner and bartender of the forthcoming Meraki Arts Bar, Kieran Took, knows this better than most. Not only is he a bartender with some of Sydney's best bars on his resume (you may know him from his time at Big Poppa's, Tio's Cerveceria, and more recently, The Swinging Cat), he's also an actor and founding member of the Brave New Word Theatre Company.
He's betting that Meraki Arts Bar will change all that, providing not just a great space for the arts, but a good time (and good drinking) experience as well.
"Meraki is a Greek word," says Took, "it's a verb that means to create something with passion and creativity. So that's kind of the foundation and through-line of the venue."
Took and his partners want to support the local arts scene — whether that's artists, actors, comedians or musicians — whilst bringing some proper bar world nous to the venue.
"It is a venue that is designed for the Sydney art scene and to progress and house Sydney creatives that, especially in recent times, haven't had anywhere to kind of call their own," he says.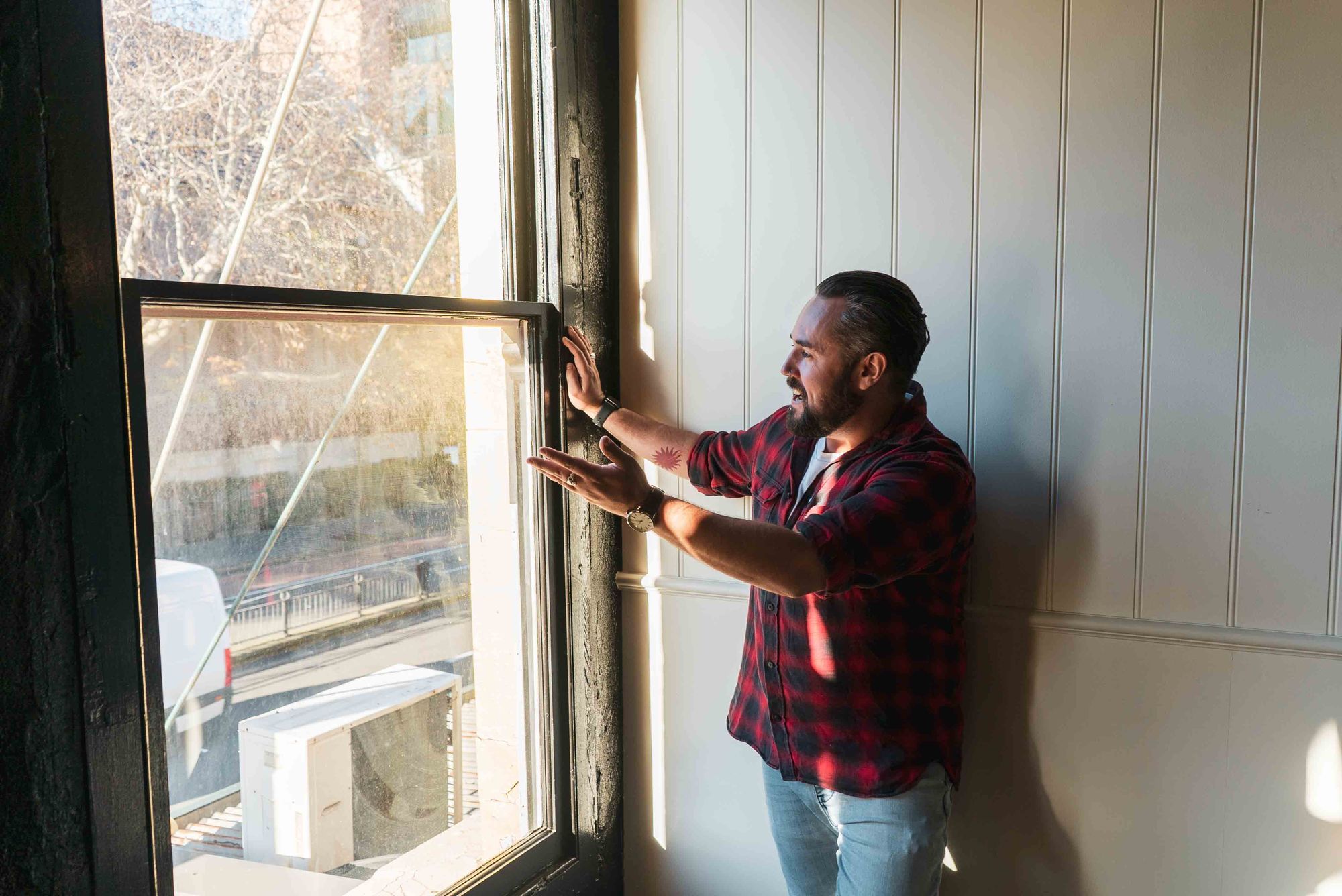 Meraki Arts Bar will come to life at 231 Oxford Street in Darlinghurst, taking over what once was — in the heady days of the first decade of the 2000s — Ruby Rabbit, a bar famous for its members only top level De Nom; everything was gilded with gold, channeling a French aristocracy vibe, and with the exclusivity to match (one of the 100 memberships available at launch would have set you back a cool $10,000).
It's a different time now, and Meraki Arts Bar will have a distinctly different air to it, catering not just to well-heeled theatre lovers, but also to the actors and artists that make the stuff themselves.
On the ground floor, expect casual dining and a bespoke cocktail lounge, Took says, with an art gallery wall featuring new artists every fortnight. "All the art is for sale and it is curated by us, so we have a constant flow of visual arts coming in," he says.
On the second floor is Meraki's gig bar. With room for 75 people seated (or 110 standing), it's a live performance space designed for live music and stand up comedy.
"We will be doing about three shows a day, seven o'clock, nine o'clock and 11 o'clock," says Took. "Yes, it's insane. It's all carefully choreographed and curated, with one hour and a half gigs, [and] a separate entrance on the street, so you can literally go straight up to level two and not disturb the cocktail bar.
"It's live music, stand up comedy, burlesque, DJ sets, variety shows, poetry nights, everything you can think of. It's a weekly melting pot of creativity and arts and things to come see."
They'll also be offering a couple of experiences new to Sydney, Took says.
"We're doing late night comedy on a Thursday at 11pm, something that around the world is a no brainer, but we don't have anything like that in Sydney. So we'll be pioneering that. We're doing live karaoke, late night on Wednesday, that is to say you're singing along with a live piano player and drummer, just to kind of keep it interesting," he says.
And on level three is the bar's 50 seat theatre space, which will become the home for Meraki MainStage, where they'll be showcasing independent Sydney theatre. It's on this level where you'll find The Green Room, Meraki's speakeasy-style classic cocktail bar, which will open later each evening and be decked out in green velvet.
"It's a full classics bar that operates as the kind of foyer for the theatre, but it's also open until 3am for a slightly more sophisticated vibe. It's kind of like the Frankie's Fun Room meets Bulletin Place," says Took.
Took is bringing his extensive bar experience to the venue, with his business partners — fellow acting school buddy Luke Holmes, and director Margaret Thanos — buttressing the creative arts side of the business. "[Margaret] is one of the really brilliant up and coming female directors and producers in Sydney," says Took. "She has so much energy and creativity, is a really potent activist, and has all of the right ideas and emotions and so she was a natural choice for us to bring into the team and and really push the agenda to make sure that we're hitting all the right notes in things that are important for our morals, but maybe we're a little too old to know how to go about it."
Took says they want Meraki Arts Bar to trade from Tuesday to Saturday, from 5pm, with The Green Room opening later to the public from around 9:30pm once the theatre show is done for the night.
If everything goes according to plan, says Took, they'll swing the doors open to Meraki Arts Bar this October.
It's an ambitious project. But by combining both two proper bars — and the revenue that comes with that — with the support and appreciation for the performing arts, it's a project I hope succeeds. Why? The more creative and diverse the city's drinking becomes — the more daring its concepts — the better off we'll all be. And I cannot wait to check out the 11pm late night comedy.
Meraki Arts Bar will open at 231 Oxford Street, Darlinghurst — you can follow their journey on Instagram, at @meraki.arts.bar.