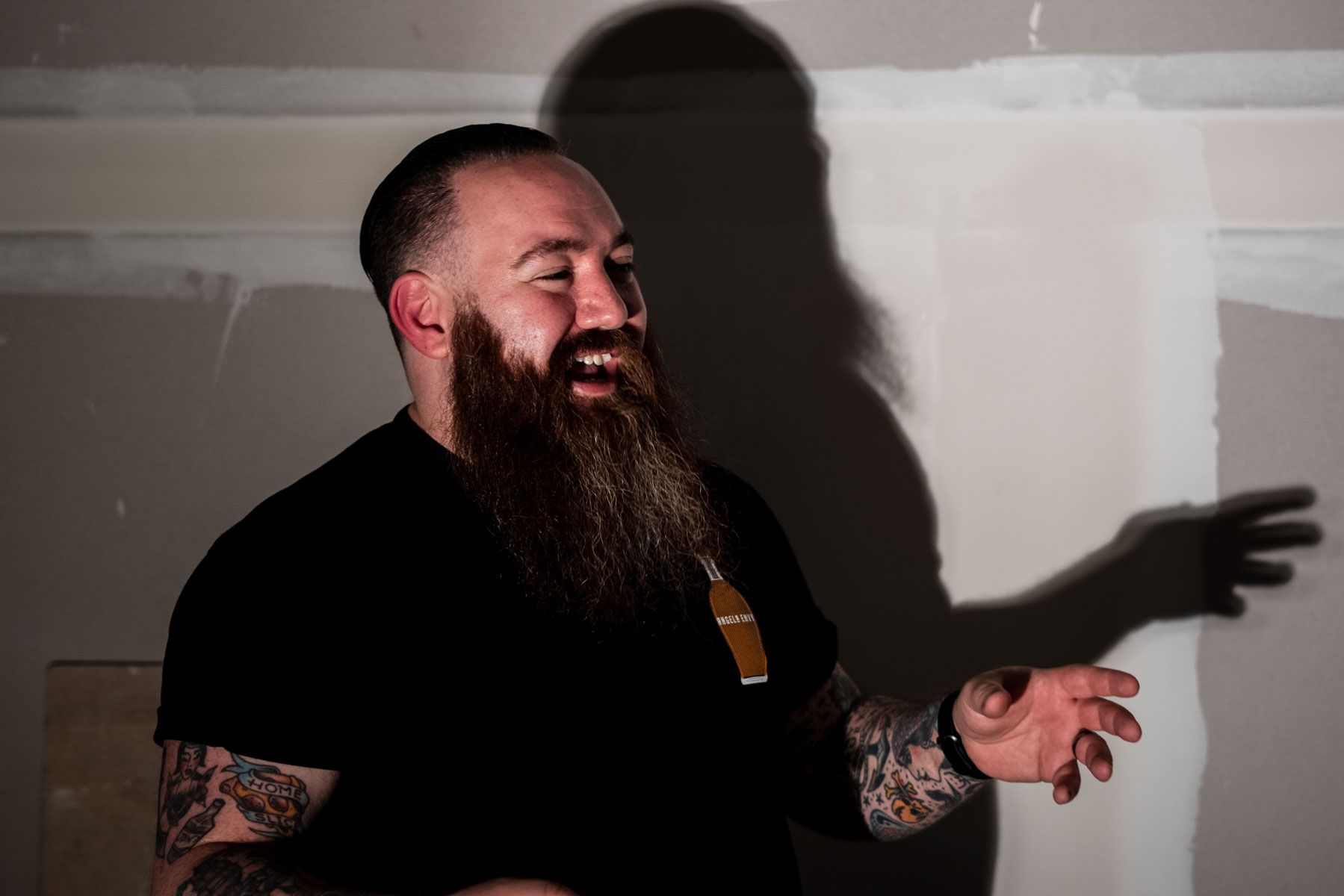 Jolene's Sydney is set to open on York Street in late February.
York Street in Sydney's CBD will welcome a new live music bar when Jolene's Sydney opens in late February. Located underground in the old Mojo Record Bar space, Jolene's is inspired by Nashville and co-owner Simon Rose-Hopkins' travels in the USA.
Rose-Hopkins, who recently finished up two years as the brand ambassador for Angels Envy bourbon, has some extensive experience slinging American whiskey, having worked at NOLA Smokehouse & Bar in Barangaroo and Surly's in Surry Hills. It's that experience that he and Jolene's Sydney co-owner Pete Fischer (NOLA Smokehouse & Bar, The Swinging Cat) are drawing upon, inspired by their experiences with Southern hospitality.
"It's a venue based on my travels in the South," says Rose-Hopkins. "My love of whiskey. We want it to feel like a warm hug. That Southern hospitality is respectful, but warm — it's "sir, ma'am. How can I help you?" This warmness [where] you can be professional and you can have fun."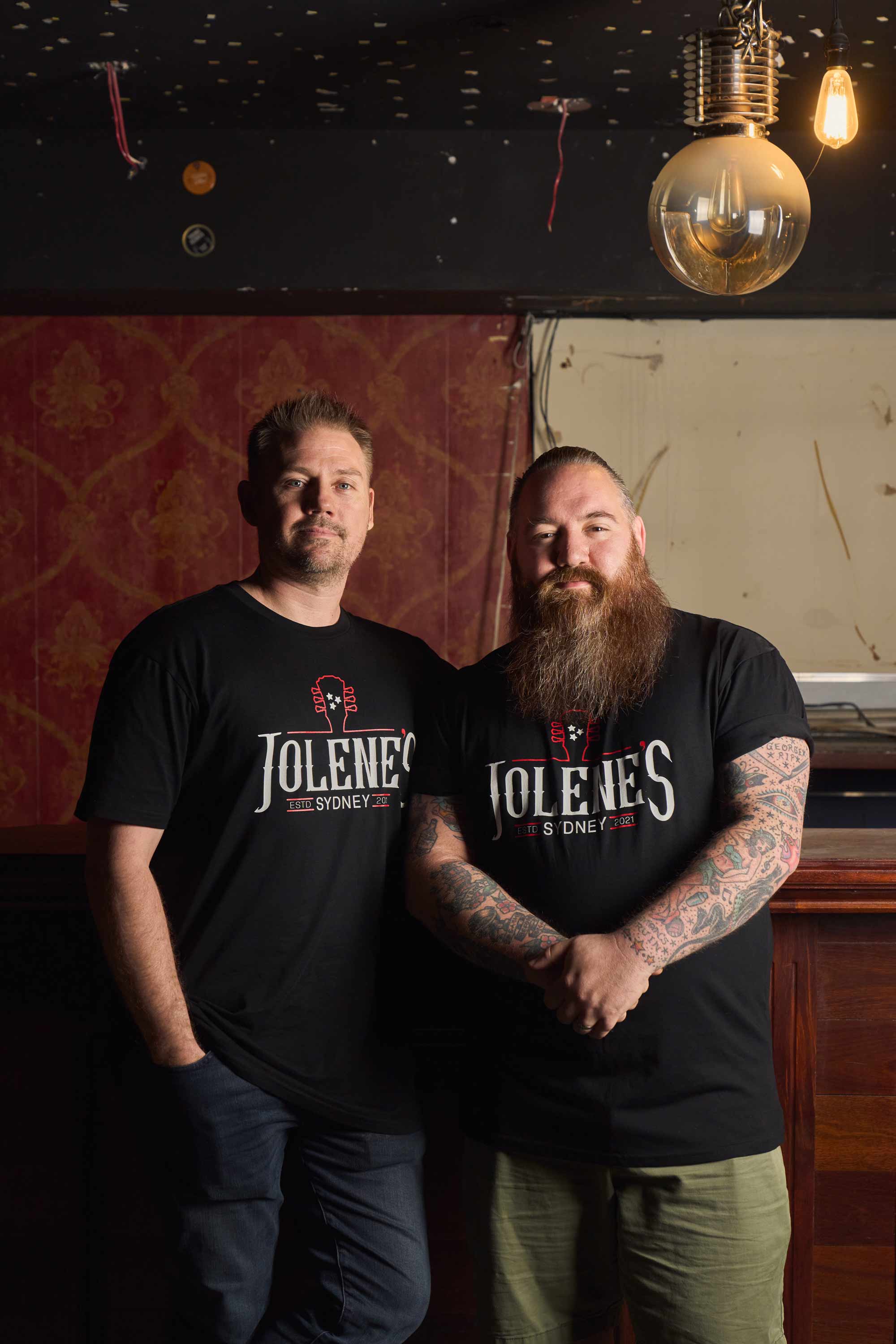 The record store, which sat at the front of the bar, has made way for a stage, with live music happening on Friday and Saturday nights, Rose-Hopkins says.
The back bar will hold 300-odd bottles, and the cocktails are designed to be playful.
"There's a cocktail on the list, already done, which is called Islands In The Stream: Jack Daniels, creme de banana, mango puree. It's a fruity, delicious bourbon cocktail but one you wouldn't usually associate those flavours with. So that's what  we're doing with the cocktails is to make it fun, make it playful."
From the kitchen, expect Americana staples like hot dogs, cheesey nachos, corn chips and guacamole.
"So just simple kind of Southern bar fare," says Rose-Hopkins. "The sausages are going to be the tastiest version. We're going to do a smoked cheese cranky, also veal, and 'nduja as well. Our sausage guy can pretty much make your sausage to spec."
Rose-Hopkins wants the design of the venue to focus on the stage and the bar, with plenty of booth seating (you'll be able to book the Dolly Parton booth, say), table service, and intimate, warm service.
"There's little aspects of that kind of generosity and that Southern hospitality that I want to bring to Jolene's," Rose-Hopkins says. "When I did the tour at Buffalo Trace two years ago, I had a one on one tour with Freddy Johnson, who's an industry legend for the distillery tours over there. And he told me this really nice sentiment: whiskey is meant to be drunk. If you open a bottle of whiskey that's important to you, grab a Sharpie and get everyone to write their name on the bottle, so when the whiskey is gone you still remember who you shared that bottle with.
"I'm going to kind of bring those sentiments to Jolene's. So there'll be some stuff that's not for sale. If I'm here, and we're vibing and I can tell you generally enjoy it, I'll say hey mate, pour this out. Here's a Sharpie, write [your name] on the bottle, so I can remember who I've shared those bottles with."
They're also partnering with Hartsville Records for the live music, Rose-Hopkins says.  "They're a country and western touring label, they've got a bunch of artists for themselves in Sydney, but they're also bringing out artists from Nashville and the States."
Jolene's Sydney is expected to open in late February, and you can follow them on Instagram at @jolenessydney.