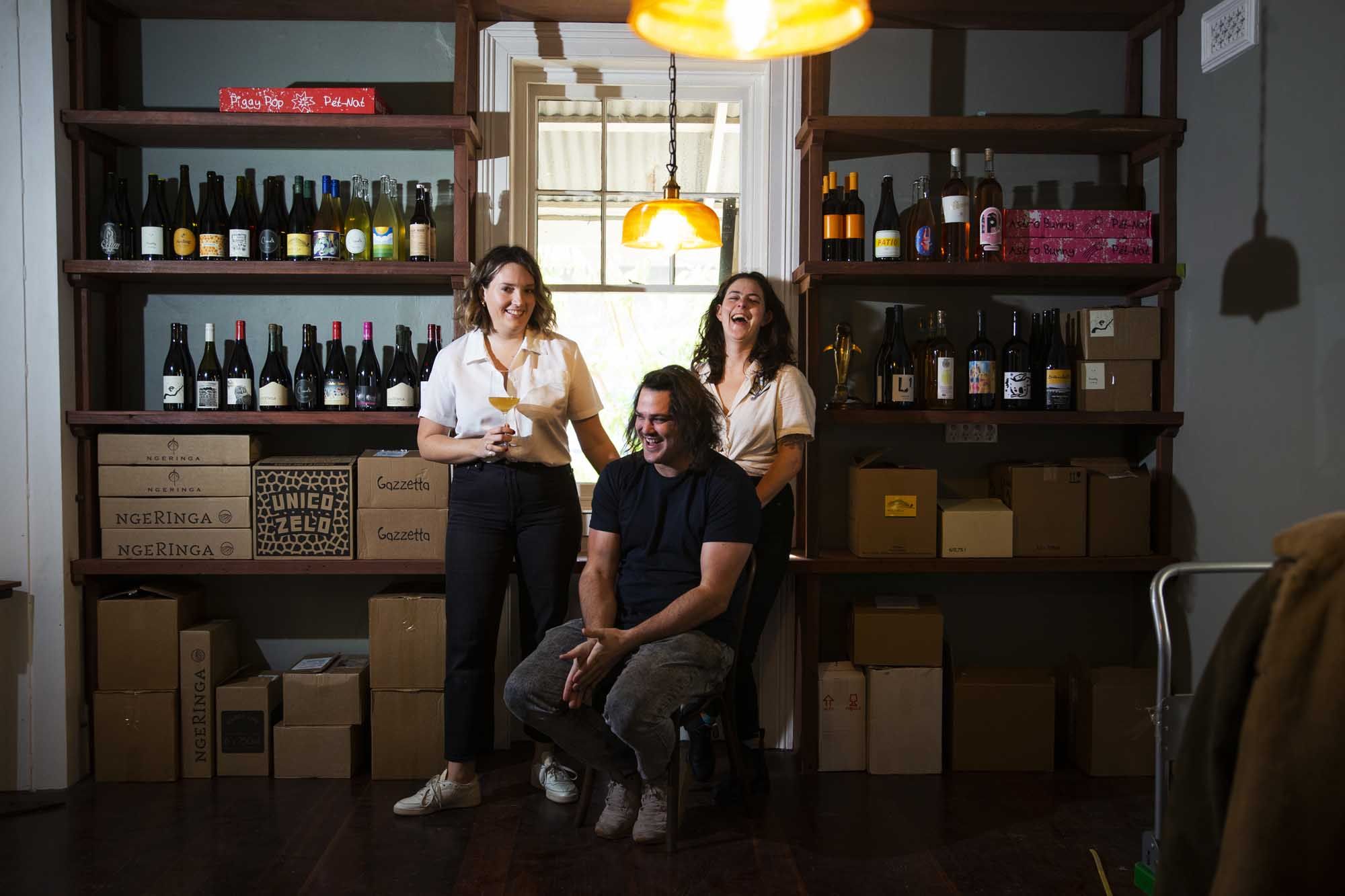 Weird wine, food cooked over charcoal, cocktails and more — here's what to expect when Nieuw Ruin opens in Fremantle.
Perth bar owner and bartender, Dimitri Rtshiladze, is set to open his second venue when Nieuw Ruin opens in Fremantle.
"It feels a bit like living a double life right now, daytimes down building and organising everything for the new joint and nights on a computer doing office work for both bars," says Rtshiladze.
His first venue, Foxtrot Unicorn, is in Perth's CBD, and despite the global pandemic arriving just a few months after opening, is trading well.
"We're coming up on two years [this] December, which makes me feel kind of old," he says.
"People are really digging it I think, we've got a really great crew there, and it's just kind of running itself without me. Which is even better for them."
It means that Rtshiladze has been able to turn his attention to his next project, Nieuw Ruin. Here, we've spoken to Rtshiladze and chef Blaze Young about what we can expect when they open the doors.
What is it?
Nieuw Ruin is a new bar and eatery that will be pouring "weird wine", with proper cocktails and a healthy selection of beers and spirits. "I like filling bars with lots of piss, so we'll still have pretty great cocktails, quite a few beers, quite a few spirits as well," says Rtshiladze.
The food takes on equal billing at Nieuw Ruin, with chef Blaze Young stepping out for her first time running her own kitchen. "The idea is to get some really good quality produce, cook it over charcoal, treat it really simply, and just produce some really nice bar snacks," Young says.
Where is it?
You'll find Nieuw Ruin at 12 Norfolk Street, Fremantle.
What are the trading hours?
Nieuw Ruin will open six days a week, with night service from Tuesday to Thursday, and both day and night service from Friday to Sunday.
Who is behind it?
Owner Dimitri Rtshiladze is also the owner of Foxtrot Unicorn in the Perth CBD, and was previously the long serving general manager at Mechanics Institute in Northbridge. In the kitchen, chef Blaze Young is running the show, and out the front of house is Maria Marter, who used to work with Rtshiladze at Mrs Browns Bar.
When does it open?
Bearing in mind that Covid can throw even the best laid plans to waste, expect Nieuw Ruin to open in July.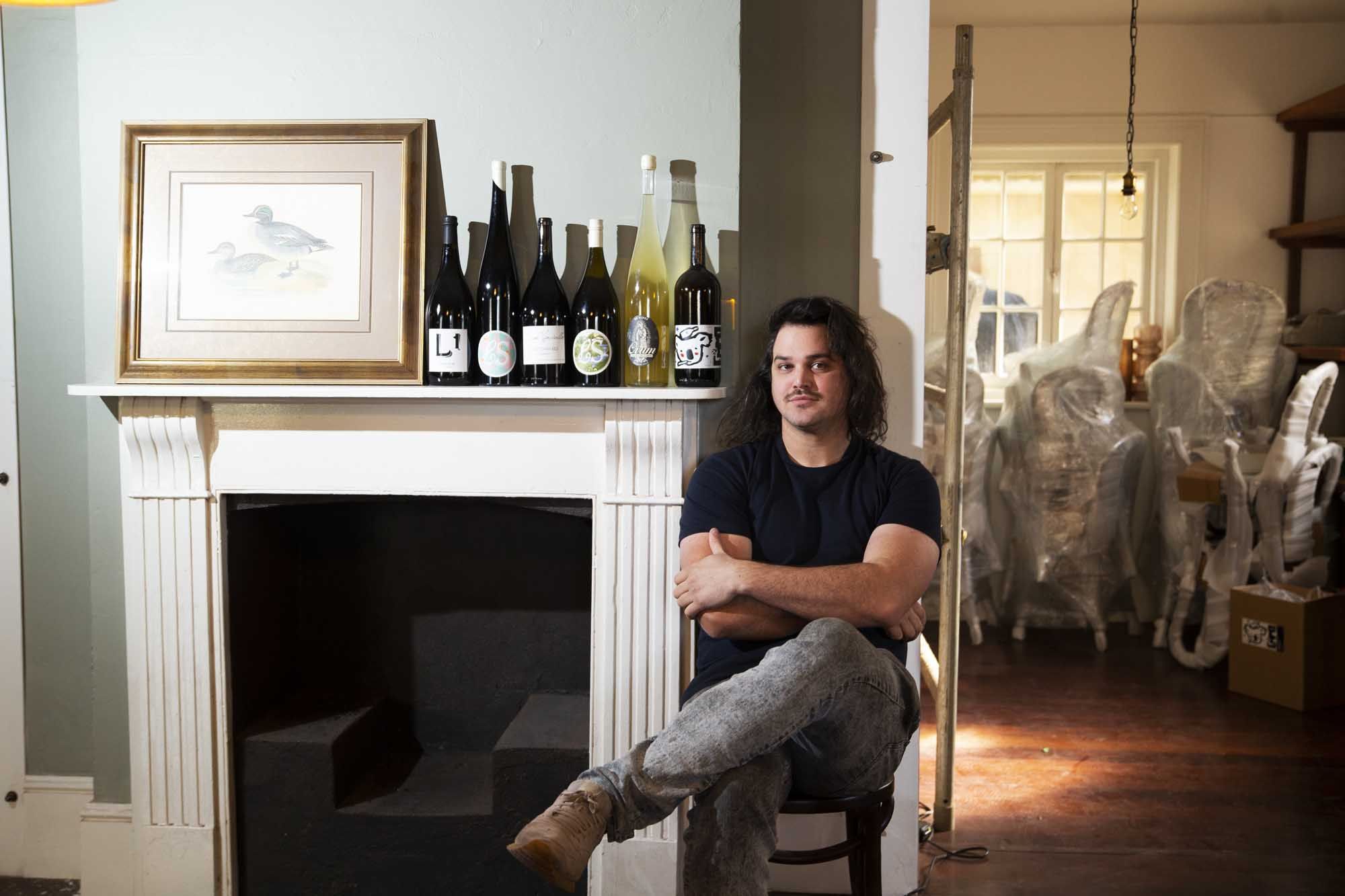 What's the idea behind it?
"It's just a good place to hang out and eat sick food," says Rtshiladze, who prefers to run venues that are accessible and affordable without an overriding concept.
"I don't know why, but I just have this hatred of being able to summarise a bar in a sentence," he says. "I hate themes. Most of everything I've ever done has been disassociating wank and good piss and food. It's just an extension of that with a much bigger food focus and a much bigger wine focus as well."
What's the food going to be like?
"We've got a couple of charcoal grills in the kitchen, and I'm going to be working as closely with some direct farmers as I can," says Young.
"The idea is to get some really good quality produce, cook it over charcoal, treat it really simply, and just produce some really nice bar snacks.
"We'll have some fresh oysters, which I'm really excited about — I've done a lot of work with Fremantle Seafood, so there'll be a lot of fresh seafood on the menu. And you'll see some old, nostalgic Australian classics, but modernised a little bit," she says.
Their approach means that you'll be able to make of the experience what you want.
"I just want to keep it really high quality, but at the same time keep it really accessible, because we want it to be a place that people can come to two or three times a week, and sit down on their own if they want or bring in a big table of people and have some delicious snacks," says Young.
Is it a bar, or a restaurant — or a bit of both?
"It's going to be pretty fluid in its offering, it can be what you treat it as," Rtshiladze says. "We're going to have pints of beer on tap, but we're going to have a pretty intensive food regime, and right now it's looking at being upwards of around 300 wines as well. And they're pretty weird and cool wines, very left of centre stuff. It just goes back to that thing of getting it to where it's accessible for people, and affordable and relatable.
"I think calling something a wine bar immediately scares people away, and we're still going to have a pretty heavy cocktail program," he says.
What kind of atmosphere are they aiming to create?
Given that Nieuw Ruin is in historic Fremantle, naturally enough they're occupying an 1880s cottage house. "It's a very old limestone building — we like old and characterful buildings," says Rtshiladze. "It's been a lot of work to get it up to any form of standard with amenities in it."
Like Foxtrot Unicorn, they've used repurposed timber throughout Nieuw Ruin. "There's probably about for or five tonnes of repurposed jarrah in here that we've machined and made furniture out of," he says.
Expect long, communal-style tables with a fifty-fifty mix of indoor and outdoor seating.
You can follow Nieuw Ruin on Instagram here: @nieuwruin.