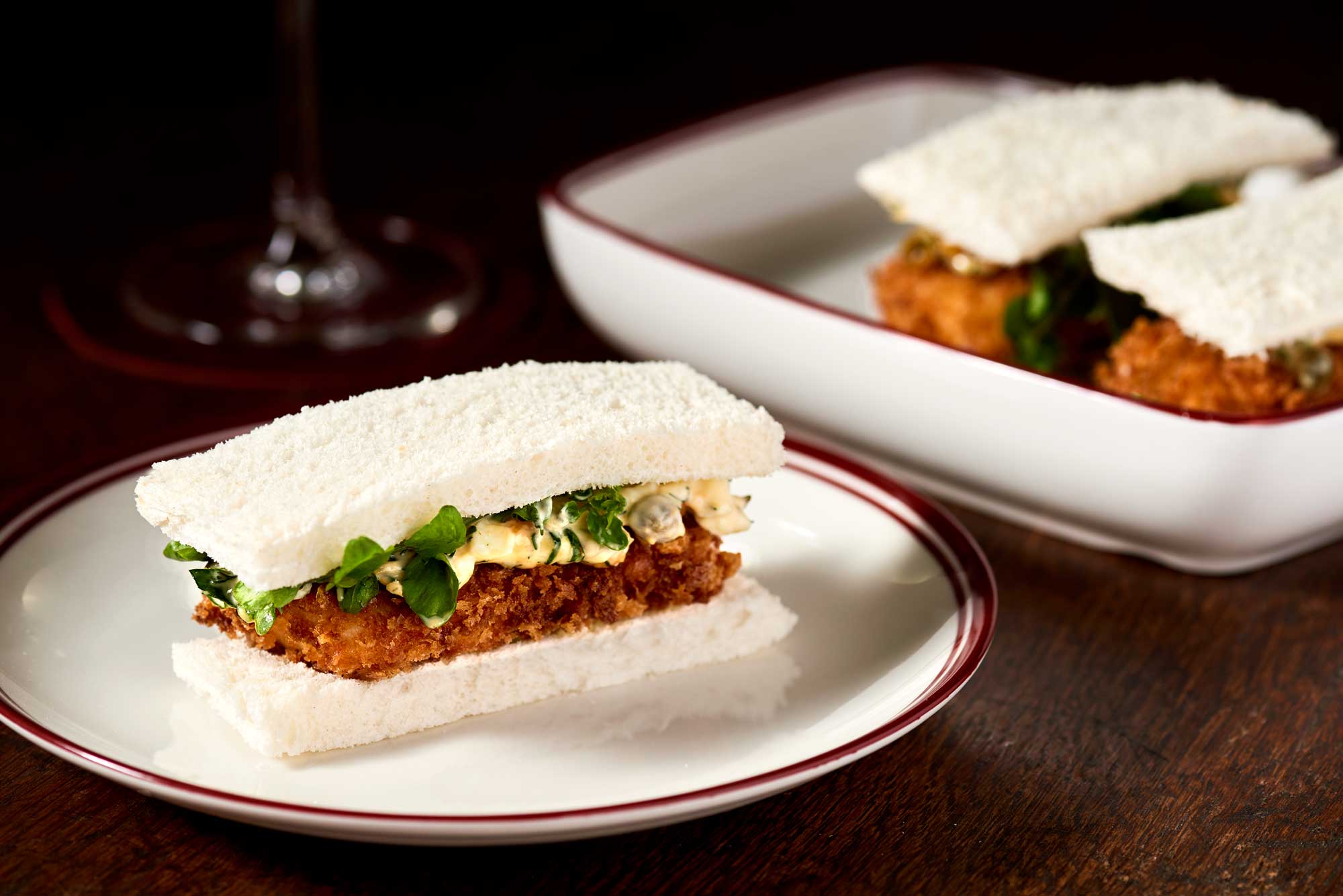 There's just a few bites to each fish finger sandwich at The Duke of Clarence, but it is some of the best drinking food you'll find.
There's a laneway off Sydney's Clarence Street that is home to some of the city's best bars: the whisky den that is the bustling The Baxter Inn, The Barber Shop — Australia's most awarded gin bar — and a little homage to the charms of the great British boozer, The Duke of Clarence.
There's enough fine drinking in those three establishments to do most people for a whole evening.
And should you find yourself bouncing between those bars, you likely will require some sustenance to sustain the night — The Duke of Clarence has you covered.
Call it a cocktail pub. It's small — no bigger than any of Sydney's other small bars — and it is fitted out with warm, inviting wood and stained glass all of which was sourced in the UK. There's a fireplace for colder evenings, above which a portrait of the pub's namesake hangs, surrounded on three sides by shelves and shelves of old books.
It's the kind of place that makes you want to stay a while.