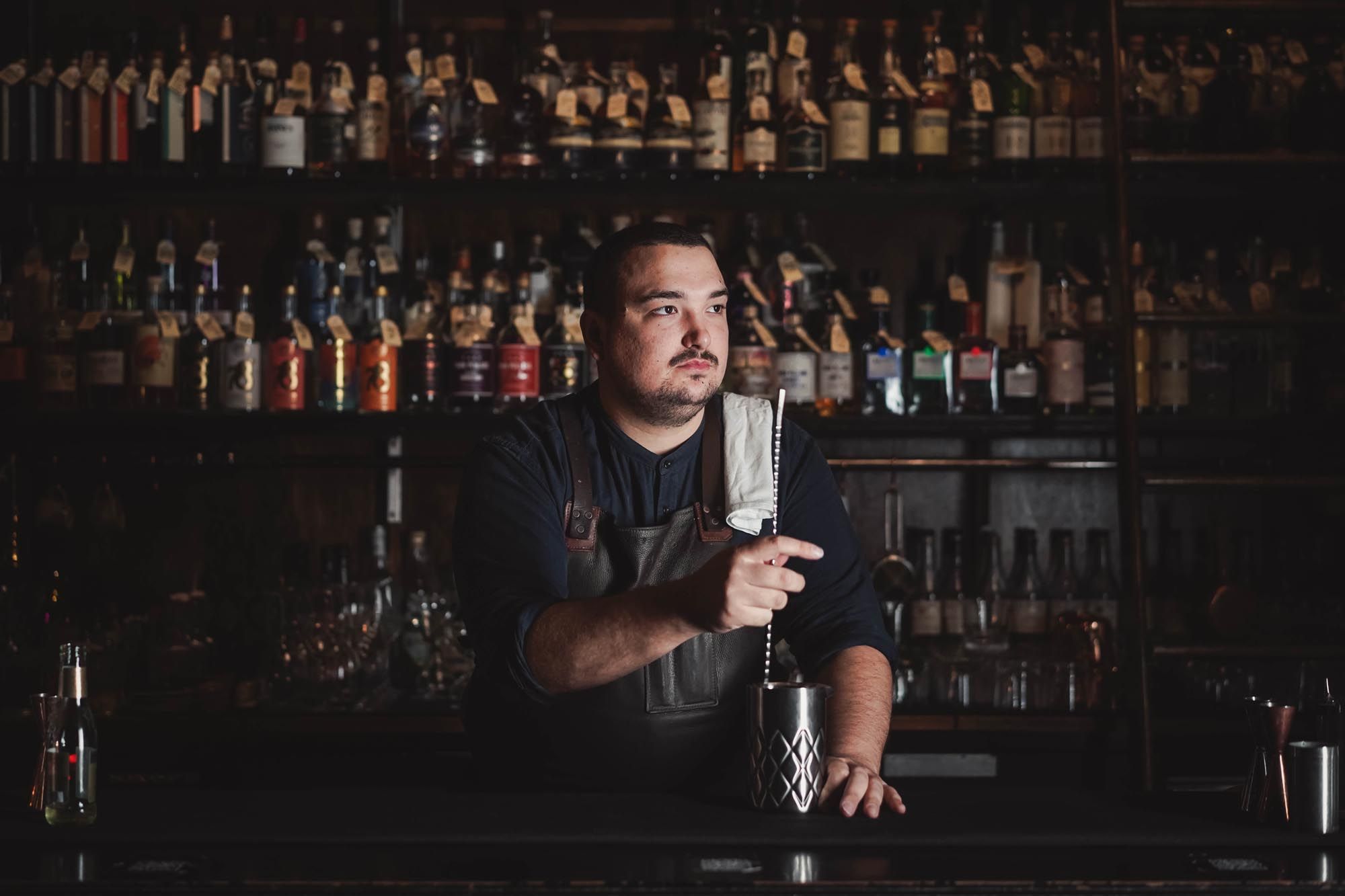 One of the country's best cocktail bars has a new list for summer.
Savile Row is a must-visit bar on any Brisbane bar hop. The late night Fortitude Valley cocktail spot not only has one of the more interesting rooms you'll find — we love the way the venue curves up and around and overlooks the bar — it's also home to some of the city's best drinks and best bartenders.
Like bartender Tim Speechly, who has — along with venue manager Jacob Cohen and the team — released Savile Row's latest cocktail list in time for summer.
Below, Speechly shares with us his two favourite cocktails from the list, talking about what inspired them and how they put them together (and even sharing their recipes).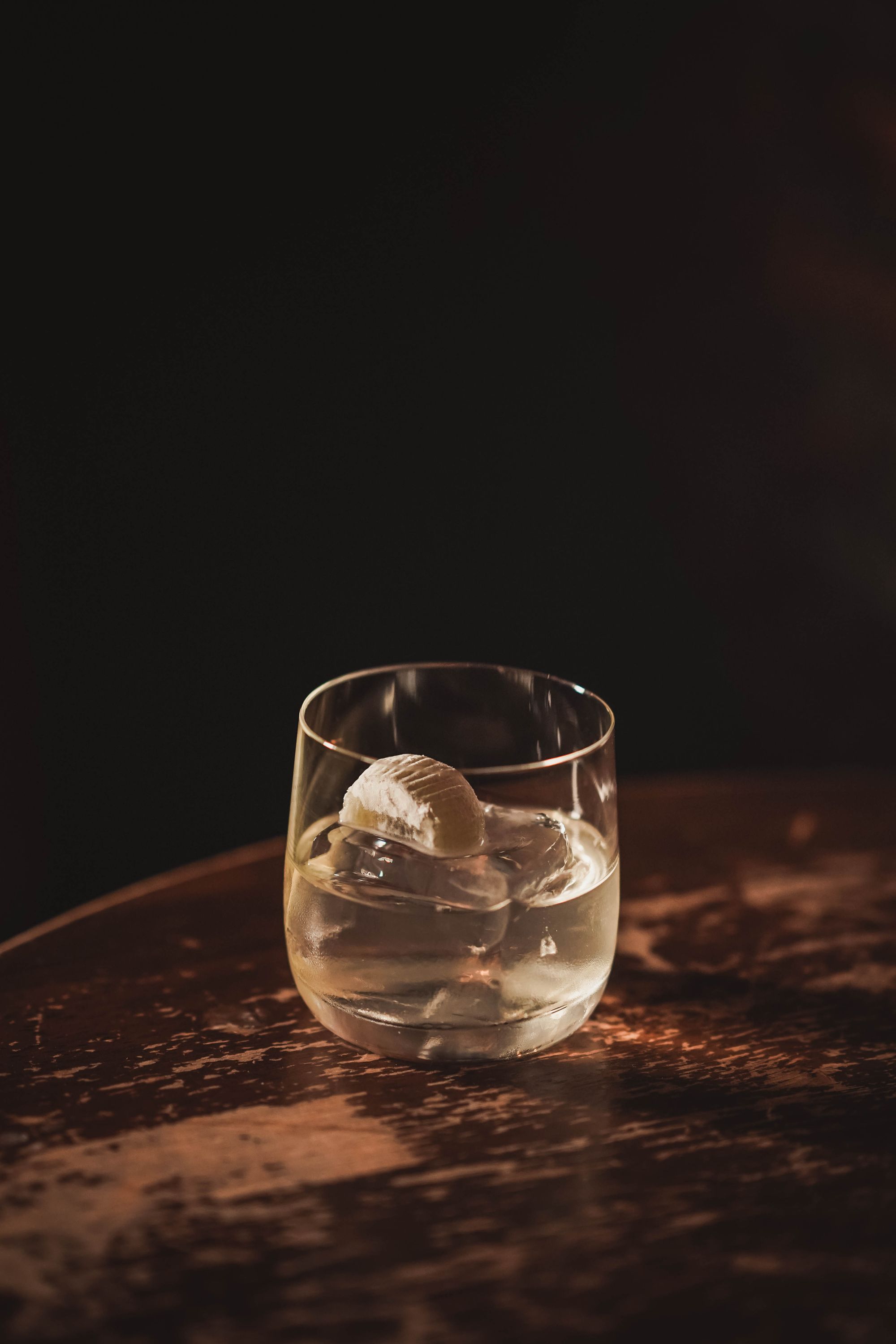 1. Ginza On Parade
What is the inspiration behind Ginza On Parade?
The inspiration for this drink comes from the drinking culture in Ginza [Tokyo],  classic Japanese flavours paired with a light snack; in this case it is a green tea mochi ball that is served with the drink.
How does it taste, and why does it work for you?
Malty, textural, delicious. This drink is a balance of some big flavours, utilising Pure Scot Virgin Oak as well as malted matcha syrup and vanilla.
What's the technique behind the drink?
This drink is a clarified milk punch, once we add all of the ingredients together we then heat them up and slowly pour over milk to begin a curdling process. Once curdled we leave overnight. This process acts to clarify and blend flavours as well as adding a creamy texture to the drink. Then we strain everything out through the curds and we are left with a beautiful clarified cocktail.
Ingredients
1000ml Pure Scot Virgin Oak
500ml Massenez White Cacao
450ml White Malt & Matcha Syrup
500ml lemon juice
15ml saline solution
500ml milk
Instructions
On a medium-high flame, bring all ingredients to a simmer. Gently pour over 500ml milk and let it steep overnight.
Strain out mixture through the curds and coffee filter twice. bottle and store.
Pour over good ice in an Old Fashioned glass. Garnish with a mochi ball.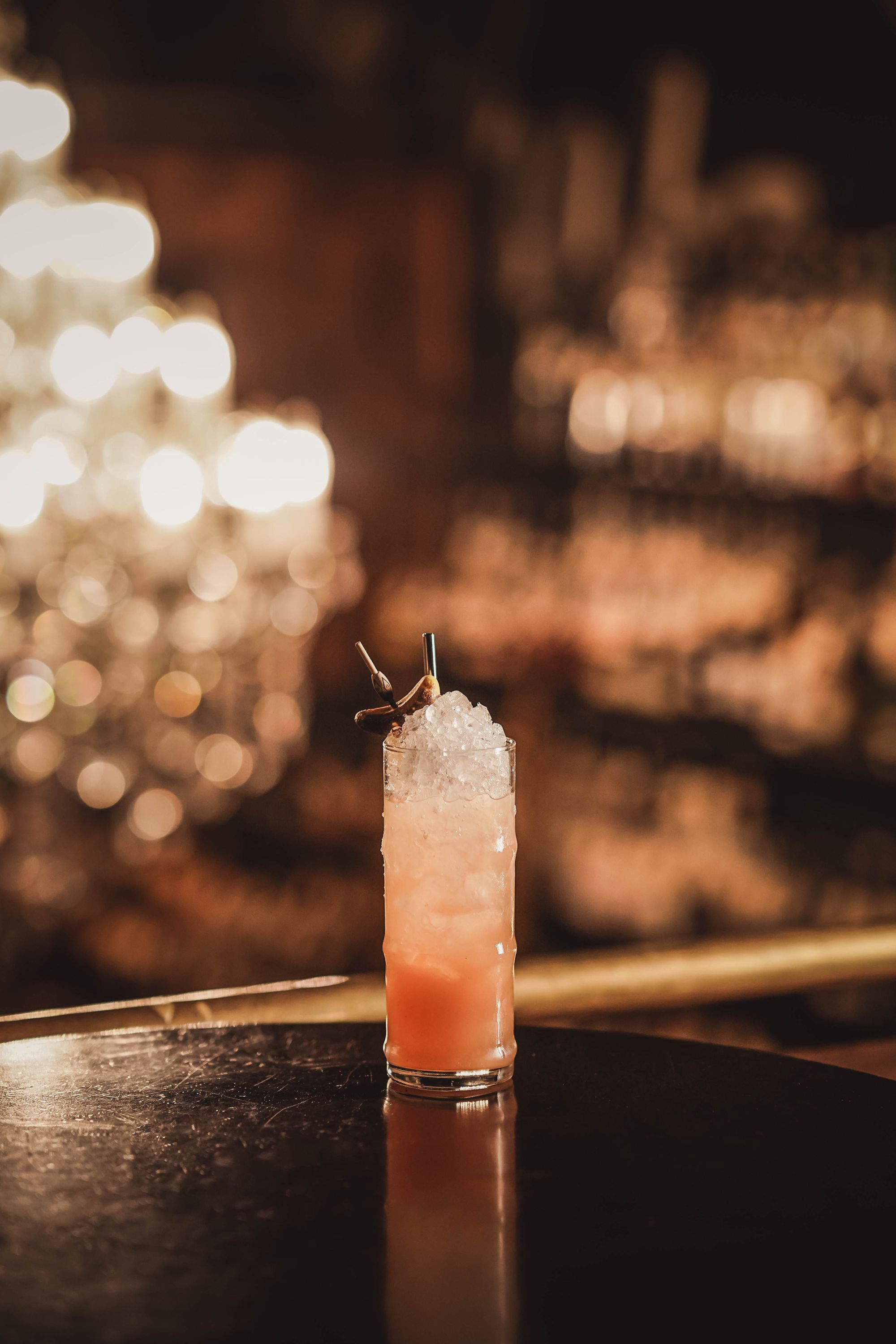 2. Machine Gun Funk
What is the inspiration behind Machine Gun Funk?
We wanted to steer away from the stereotypical smoky whisky drink for this one so the idea was to create a tropical, fruit-forward Laphroaig cocktail, utilising guava and banana as the main flavours in this drink.
How does it taste, and why does it work for you?
Smoky, fruity, funky. The smoky flavours in Laphroaig blend so well with the banana and the guava just adds a layer of brightness.
Can you briefly describe the techniques behind the drink?
The banana element in this drink is a banana orgeat, we make this by adding fresh bananas to Crawley's Orgeat and sous vide it at 60 degrees for 4 hours to caramelise and bring out the banana flavour. We then supplement this with a dash of Massenez Creme de Banane for a hit of candied banana flavour.
Ingredients
30ml Laphroaig Select
15ml Pampero Anejo
15ml guava nectar
20ml Banana Crawley's Orgeat
Instructions
Build over ice in a tiki glass.
Garnish with a toasted banana lollie.