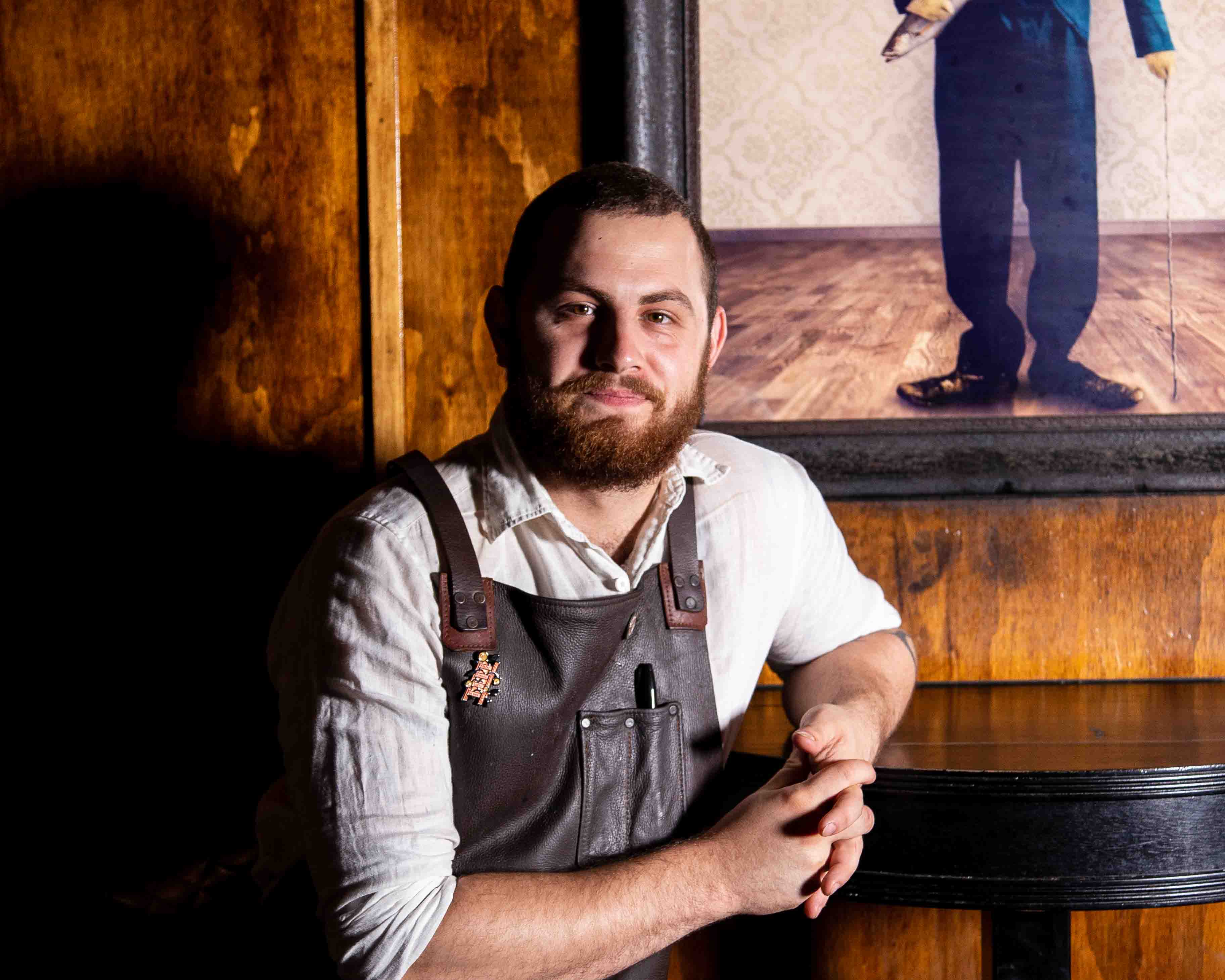 The Savile Row venue manager on what he looks for in a great bartender, who he loves to sit in front of, and what sets Brisbane bartenders apart.
He impressed in cocktail competitions from early on in his bartending career, sleeps just a few hours a night, and likes to keep busy. Visit Jacob Cohen when he's behind the stick at Savile Row in Brisbane's Fortitude Valley, and his hospitality won't disappoint; he's one of the best bartenders going around.
Below, we catch up with the Cairns export to talk about his three years at one of Brisbane's best bars, how he feels about Brisbane's pandemic restrictions, and what he's looking for in a good bartender.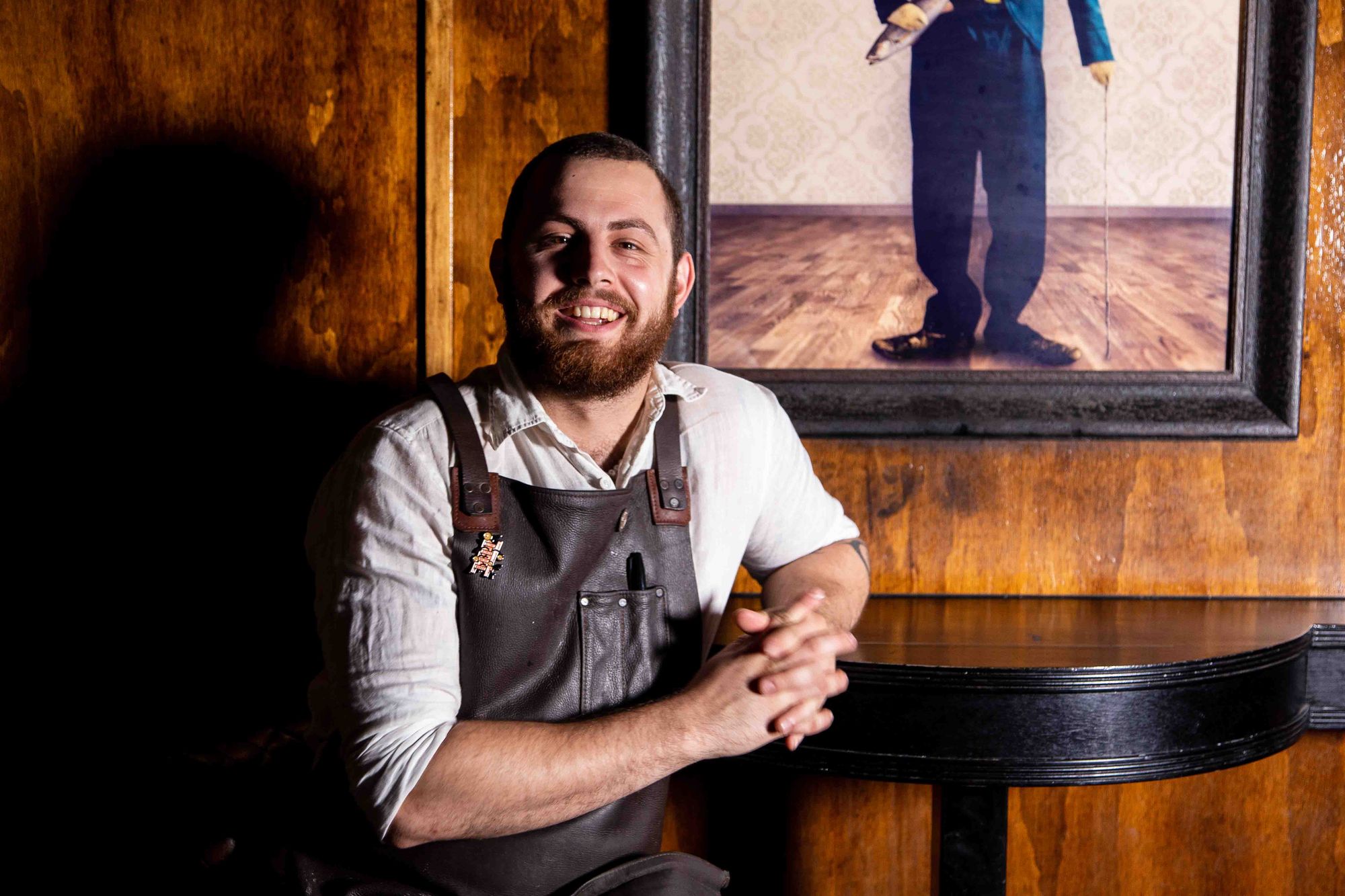 How's it going up there?
I feel like we're in a bit of an in-between period, because we had snap lockdown or three day lockdown two and a half weeks ago, then that led into two weeks of reduced trade and restrictions, and that was supposed to get lifted last Friday and on Thursday they announced it would get extended for another week. We're in the middle of that whole thing at the moment. It's a bit of a weird in-between period.
From what I can tell there's still thousands of people out at the footy, is that right?
Yeah there's even more than that, it's a thing.
How do you feel about that?
Honestly, pretty overlooked. It just feels like we've been a little bit overlooked and double standards — they're not even trying to be subtle with it anymore, they're pretty blatant. It's just something that most hospitality professionals are very frustrated with.
Tell us about Savile Row?
Savile Row is a cocktail and whisky bar in the heart of Fortitude Valley. We have over 900 spirits on our back bar, we focus heavily on whisky, but we have a massive range of everything else as well. We have a huge range of cocktails, and hopefully always smiling faces ready to greet you.
What's new at Savile row? Am I correct that there are different owners now?
It's the same owners as before, just with the one difference that Marty [Lange] is no longer involved. As far as how we run our business it is business as usual, we're still giving the same high quality service we've always strived to achieve and the same high quality drinks.
How long have you been there — what have you learned?
My current role is venue manager, and I have as of the first of July been there just over three years now.
What have you learned in those three years at Savile Row? Where were you working before?
Before Savile I was at Three Wolves up in Cairns. I went straight from Cairns to Savile, and as far as what I've learned in those three years there's a very long list.
What are a couple of things that stick out?
I came from Three Wolves and was the bar manager up there, and jumped straight into a barbakc role at Savile. I really want to restart, refresh my knowledge, learn as much as they had to offer. I was super lucky, there were some amazing names [working here] at that time: Kayla Reid, Campbell Jones, are the first that come to mind.
The biggest thing is my whisky knowledge has shot through the roof, as you can imagine. Working within a really tight-knit team and running a team are some huge things I've learned from the past managers and owners that we've had here, and managing people has been a massive one as well.
What is it you love about Savile Row, what keeps you going there?
Savile I find has this got this really beautiful combination between having this amazing range of whisky, having these amazing cocktails you can get, and doing it all without the pretension of other certain high end places. We're really focused on having fun. At the end of the day we're a bar in the heart of the Valley, it is a nightclub precinct, so we don't take ourselves too seriously. Obviously the drinks and the service, we strive to give the absolute highest standards, but we do it while having fun. And we make sure that everyone in the room has as much fun as we do.
That comes down to the team, so what do you look for in a bartender at Savile Row.
For us, looking for new people coming on board, experience is very low on the list for us, attitude is hugely important, we have an incredible comprehensive training program at Savile Row, so experience isn't hugely important for us when hiring new staff. It's mainly looking for that right person, upbeat, energetic, happy to serve — those are the kind of people we look for.
You're a pretty energetic guy, how many fingers in how many pies have you got going on at the moment?
Man, a few. I run Savile and that's my main focus, but I also DJ as well under the name Whiskey & Disco, and a few other things; I'm currently doing some work with Real Syrups, which I'm really excited about, and I do a little bit of contract work with Southtrade as well.
Don't you have your hands full enough with Savile Row?
Some would say that, yes. But I split my time up and manage my time as best as possible.
Brisbane bartenders are some of the best out there, do you think there's a Brisbane way of doing things?
I'm not sure if there's a Brisbane way of doing things, but there's definitely a Brisbane mentality on how we approach things. I find people who have either worked in Brisbane or who have come from Brisbane, even people who are now not just in Sydney or Melbourne but all over the world who have come from Brisbane, you can tell there's an air of relaxed hospitality about them — they put this supreme effort in but it never feels too stuck up, there's this relaxed hospitality about them.
Who's a bartender in Brisbane that you just love going to sit in front of?
Zach Mynott is one of them — always love going to sit in front of Zach. He's always happy, he's got the biggest smile on his face, he'll talk to everyone in the room without letting anyone feel left out. He's the first one comes to mind.