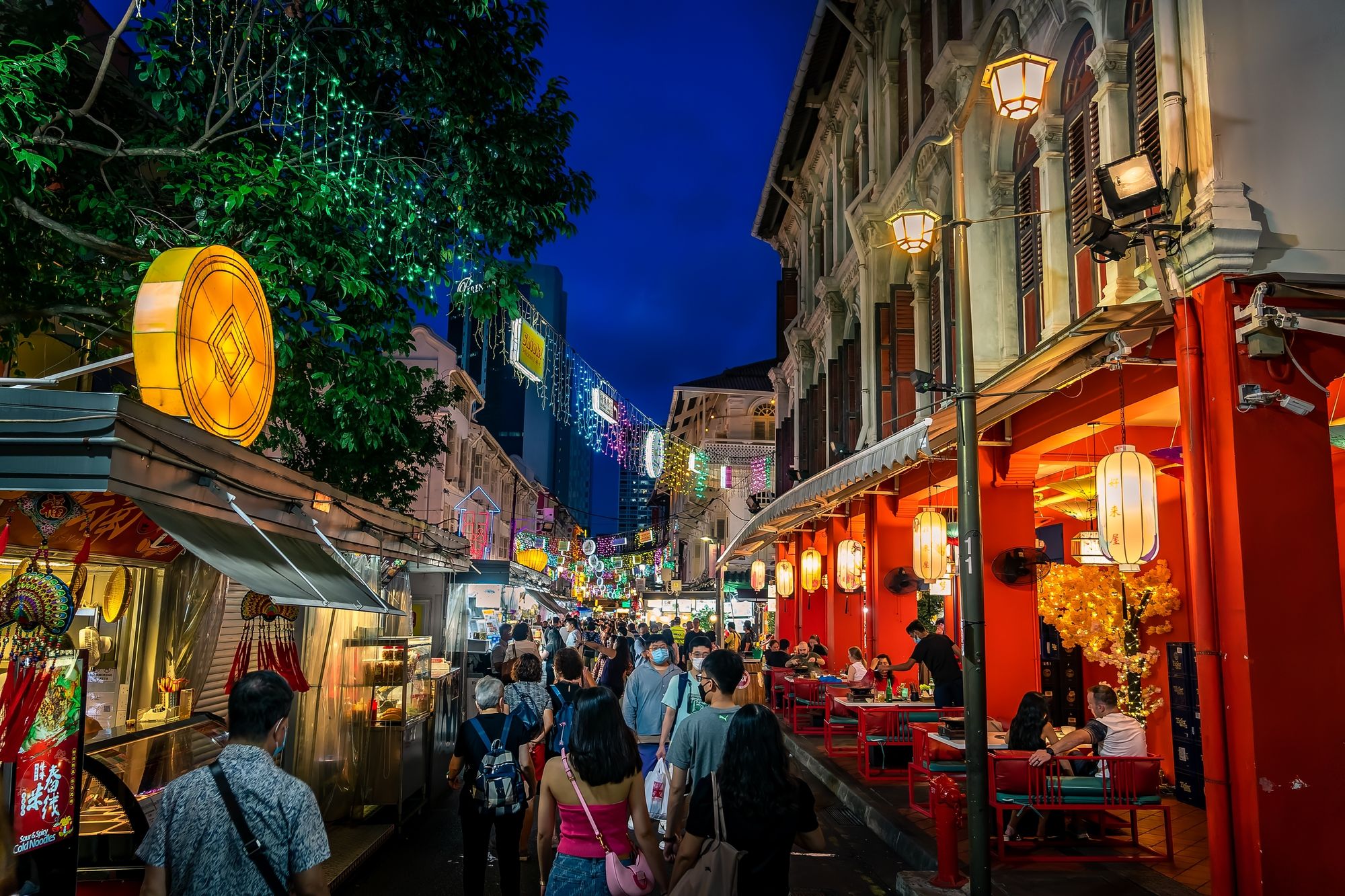 The Singapore bar owner and award-winning expat shares tips (and a map).
Next week, the bar world will descend upon Singapore for the annual drinkapolooza that is The World's 50 Best Bars. There will be guest shifts galore, takeovers, parties, networking — the whole shebang. So who better to get some Singapore tips and advice from than our friend, Sam Ng — an award-winning bartender, former brand ambassador, and now bar owner in Singapore (check out his bar here). It's a great read, whether you're in Singapore next week, next month, or next year. — Sam Bygrave
---
Just a scant few times a year, bar luminaries, owners, enthusiasts and the cocktail cognoscenti descend upon an eagerly awaiting city like a power slam from an overweight lucha libre star. As The World's 50 Best Bars show graces ultramodern Singapore, it's also the first time the global awards are being held in the Asia region. For the uninitiated, this uniquely Asian country will be a Pandora's box of exciting experiences, equal parts booze-fuelled and hangover-driven.
Here are some words for the wise and the blurry-eyed.
What you expect when you're expecting
Singapore is an exciting blend of modern Pan-Asian and Western cultures. Multilingual and heavily influenced by a blend of Chinese, Malay, Indian and regional immigrants, don't be surprised when all signs point to where you want to go in script you don't immediately recognise. Rest assured, however, that English is the common linguistic currency traded pretty much everywhere. Except for the old Asian aunties and uncles selling food from parts of animals you likely haven't tried cooked in ways you haven't encountered. Be brave, point and hope and pay in cash.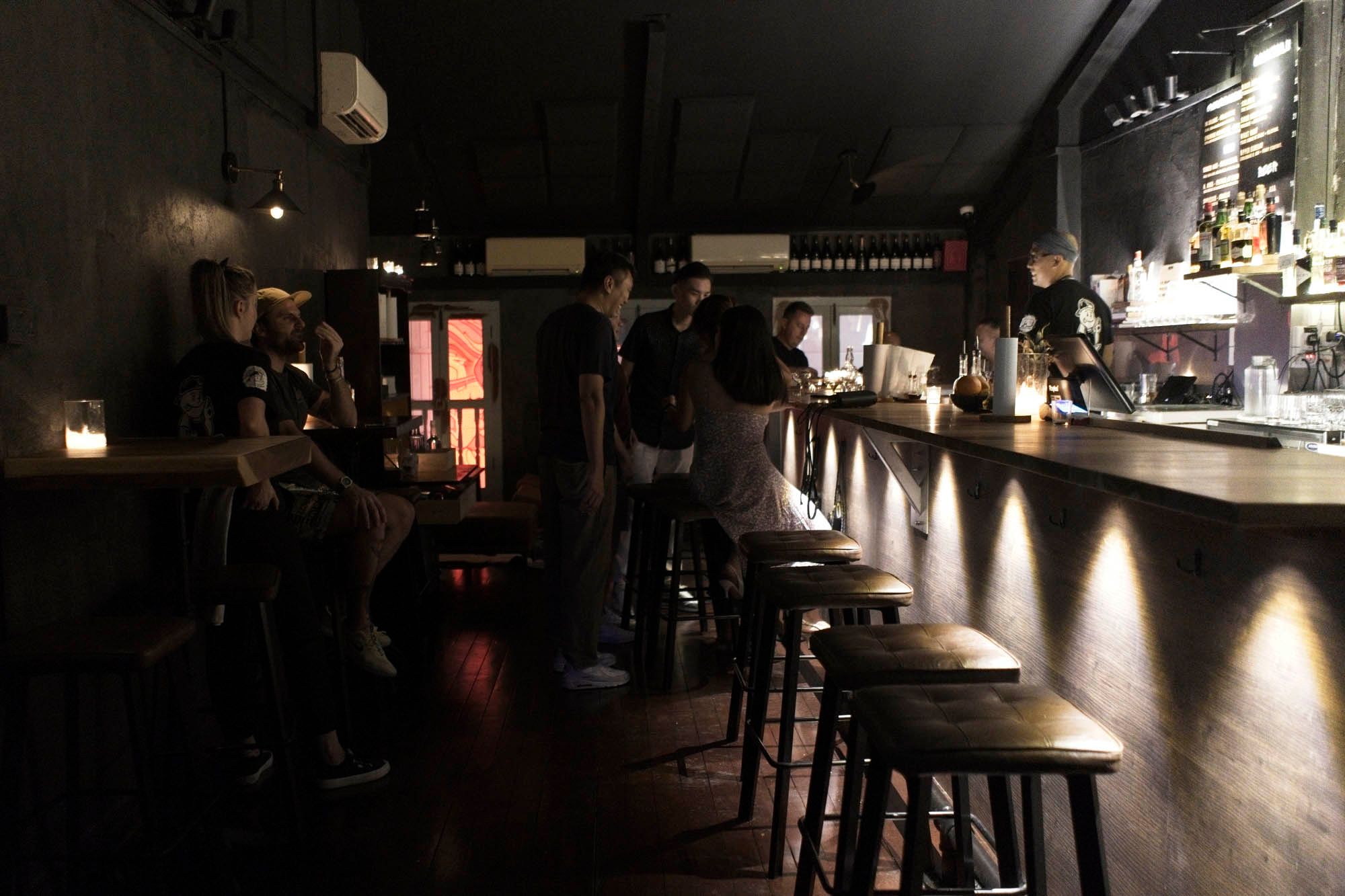 A furrowed brow
As soon as you walk out of the airport to your taxi, you feel it. Not the lingering excitement, or the tailend of the hangover you most likely kick-started on the plane over. No, it's the heat and near 100 percent humidity in the air.
Singapore is hot. It nearly never drops below 26 degrees Celsius and the humidity is constant, like Planck. Even at night. Just 100 kilometres north from the equator, if you didn't pack shorts and a singlet then you're likely making a beeline to Uniqlo tout de suite. Or your name is Erik Lorincz, because that man always looks good and I'm not sure I've ever seen him in any less than three pieces.
Pro tip: Steal a sweat towel from your hotel and bring it with you everywhere go. Also, don't worry about getting sweaty, because everyone else is too.
Hungry for action
Hawker centres fuel Singapore's food-obsessed populace. So much so they were named as Singapore's first inscription on UNESCO's list of Intangible Cultural Heritage. Say that three times fast after your 10th shot of single village raicilla!
For the uninitiated, think restaurant food cooked in a kitchen scaled down to 100 square feet specialising in (usually) a single dish. Multiply that by 50 and squish them in side by side and organise them into rows. Think books on library shelves, but filled with delicious, MSG-laced goodness. Usually housed under an open air warehouse-sized structure, seating is completely communal and saved by popping a pack of tissues or similarly weighted item down to "chope" (ie. save) your spot. Singapore is one of the safest cities in the world, and I personally have used my phone to save a spot when in a pickle. Don't be tempted to pick up a freebie, you'll quickly find that Singapore has cameras everywhere and someone is watching. Always watching.
Pro tip #1: if you're going to one of the more famous hawker stalls, don't go during standard lunch hours. Wait times are ridiculous. Pre-11am and post 2pm are usually pretty safe bets, if the food hasn't already run out.
Pro tip #2: Do some research. Contrary to what people believe, bad hawkers exist and are numerous.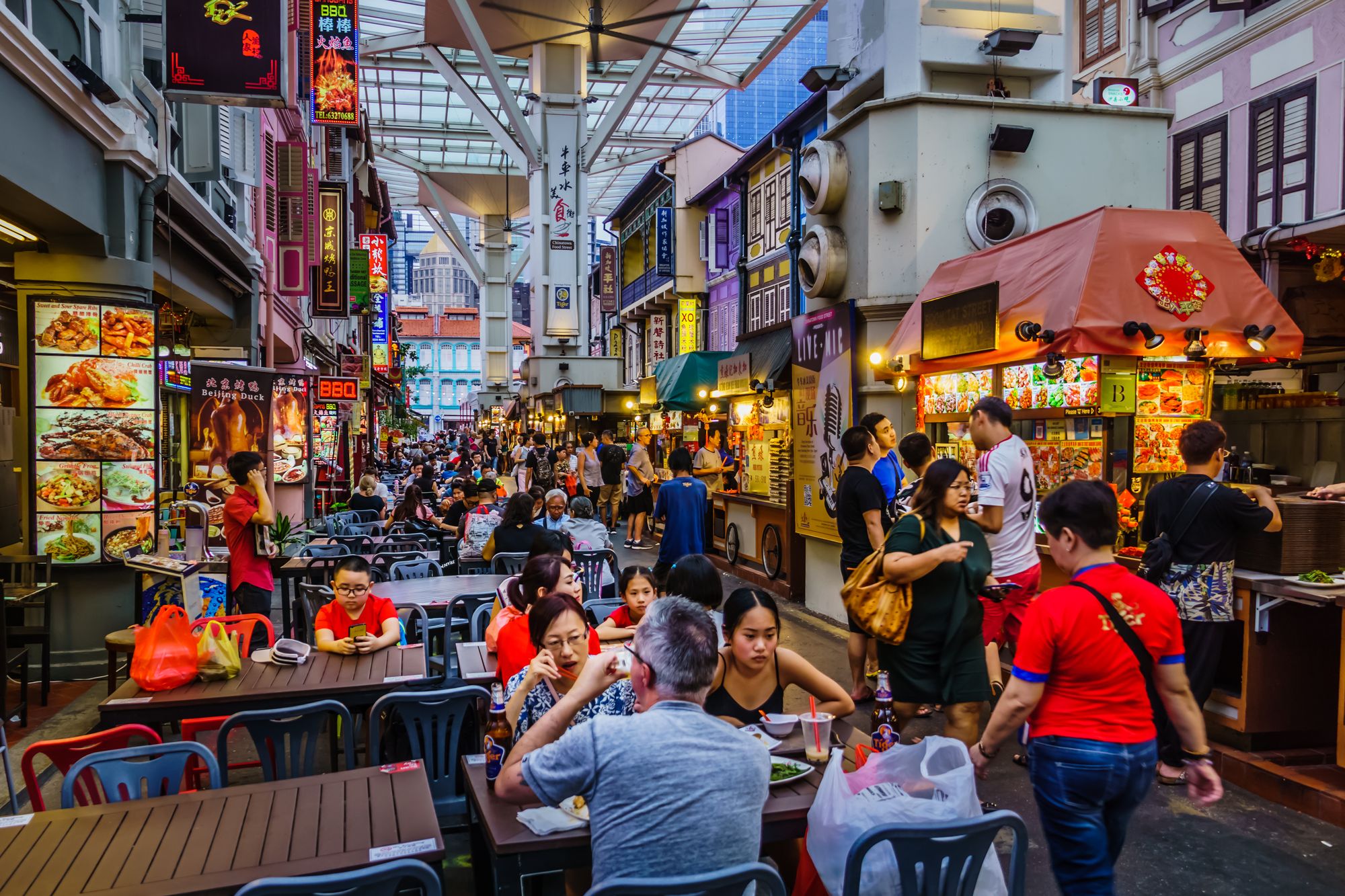 Welcome relief
Speaking of hawker centres, when nature calls, answer it from your hotel or a shopping mall. Whilst the city is ultra-modern, the facilities at hawkers are near draconian. Usually requiring payment to use (between 10c and 50c per visit), toilet paper provision is maybe provided at the entrance or not provided at all. The smells in the toilet stalls are an immediate and intense counterpoint to the excellence of the food stalls.


Pro tip: bring tissues and wet wipes. Useful for both tables and your posterior.
Tight-ass Tuesday
Some cities in the world are known for being expensive. New York, London and Tokyo are well-known contenders for world's most pricey city, but Singapore is rushing headfirst into that prestigious group. From the ++ [plus, plus] added to the price of food and drinks in fancier places (it means plus 10 percent and plus 8 percent to the final bill by the way) to outrageously expensive hotel room prices, it's not for the faint of credit card. But there are some wonderfully enjoyable activities that are nearly as free as breathing. Brave the heat and walk along the river to Marina Bay at sunset (usually about 6.45pm), stop by the fresh juice stall at the Merlion, cross over the helix bridge to Marina Bay Sands to take in the water fountain light show then meander over to the super trees music and light display.
Take it in
During 50 Best, all the action happens at night. But if you can tear yourself away from any of the numerous guest shifts, there are some spectacular evening views to be had of a city that blends the ultramodern with heritage architecture. The safe money bets are on the rooftop bars — you'll feel culturally full before the imminent cocktail and chat sessions. My picks: Caffe Fernet at sunset, Mr Stork or Level 33 for skyscraper-based views.
Pro tip: My favourite full night-time view of the city is at Smoke & Mirrors. 180 degree view of the marina with a killer cocktail menu to boot. Equally as hard to find. Go to the National Gallery building, take the elevator to the fifth floor, exit to the open area and find the stairs to level six. Definitely ring ahead and book. Enjoy.
All said and done
The city will be awash with shifts of the guest-y flavour. Very nearly every significant cocktail bar will be hosting international friends of the bartender variety. No doubt you already have your hit list of faces you want to see, hugs you want to give and shots you no doubt want to try and avoid. When the inevitable ethanol haze hits you, smoke bomb and do what the pro's do: go get late night grub. Late night dim sum (Swee Choon or 126 Geylang), roti prata (any of the 23-hour halal food shops) and Bak Chor Mee (Singapore's answer to uprated instant noodles replete with mince pork, fishballs, mushrooms and fried pork fat cubes) will fend of that impending feeling of doom and blurriness. Only one question remains: shall we have another drink?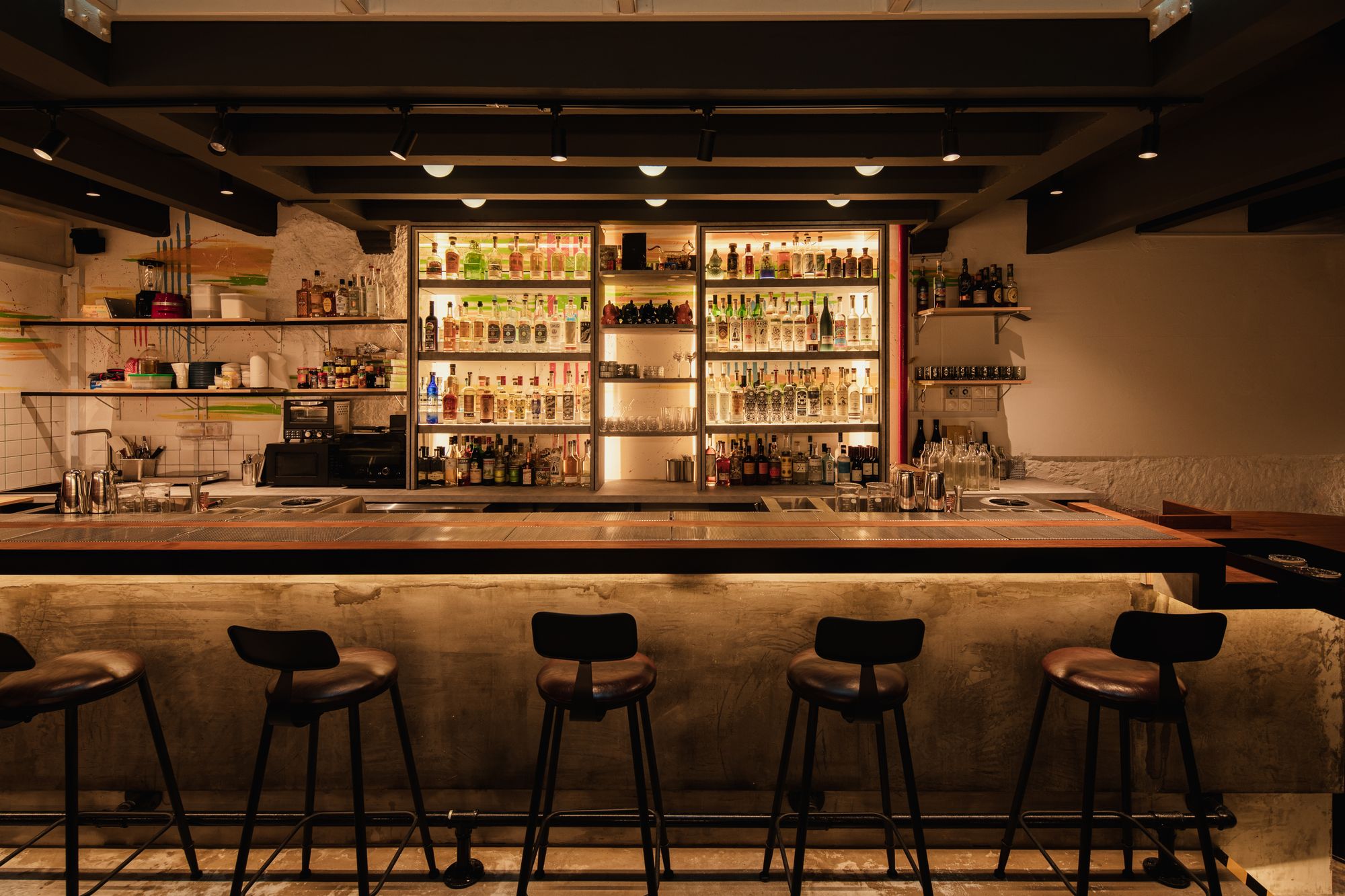 Must-visit Singapore bars
Cat Bite Club (Chinatown) — The new bar from Jesse Vida, ex-Atlas. Getting a lot of attention.
Puffy Bois (Bugis) — [Sam's joint — killer drinks, killer pizza, killer service. A triple threat if you ask Boothby. Visit to get the full list of Sam's favourites!]
Night Hawk (Chinatown) — The new bar from top bartender, Peter Chua.
Jigger & Pony (Tanjong Pagar) — Must visit — one of the city's most awarded bars.
Manhattan (Cuscaden Road) — One of Singapore's highest ranked and most-awarded bars — a must visit.
More pro tips from Sam Ng
Kok Sen (Chinatown) – Order the big prawn hor fun.
Hawker Chan (Chinatown Hawker Centre) – Soya sauce chicken for $5. Always perfect. Get the noodles over the rice.
Tekka Centre Hawker (Little India) – All the Indian food you can poke a stick at. Dum biryani and thosai are solid everywhere here.
Pho Hanoi (Amoy St Hawker Centre, 2nd floor) – Best hangover cure going. Lunchtime only.
Toast Box/Fun Toast (everywhere) – Cheap, local style coffee. $2 gets you going in the morning.
7/11 stores - A $15 international traveller sim card gives you 120gb of data. Bring your passport.