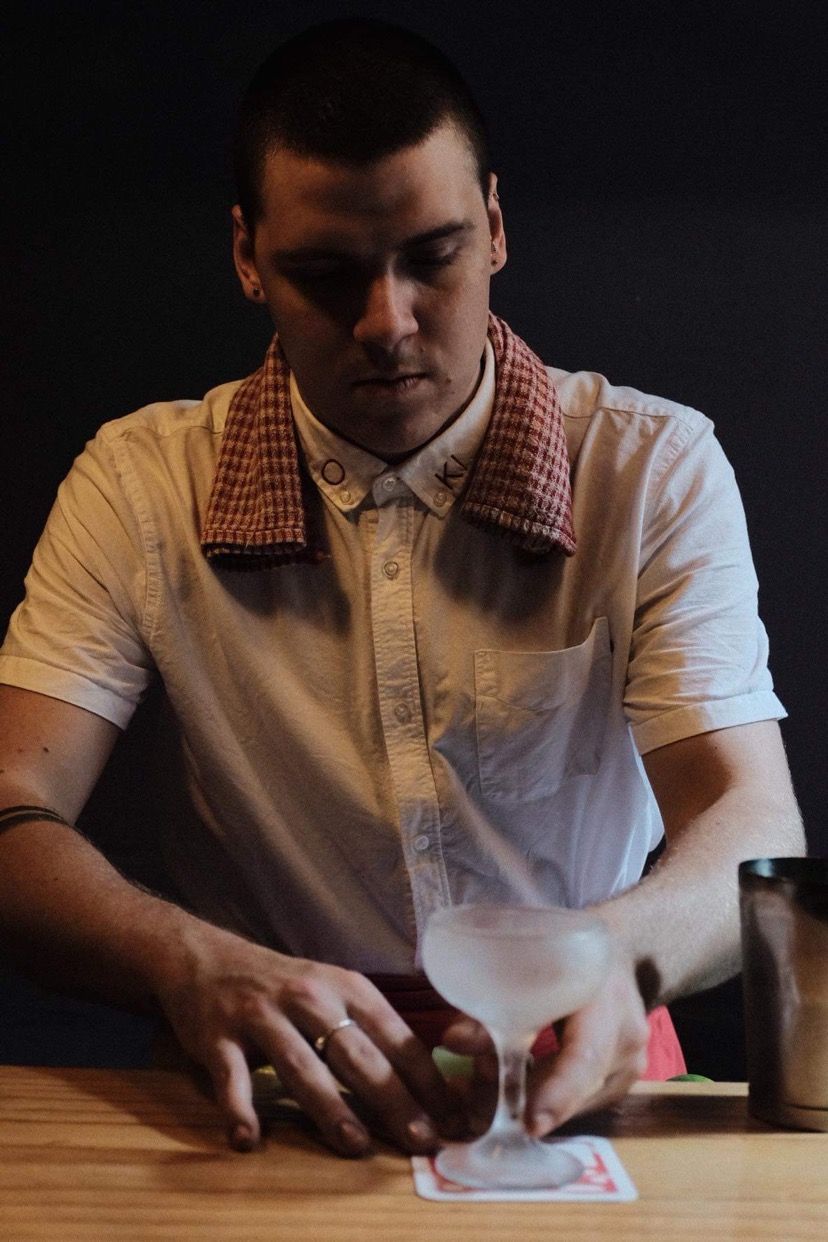 The Cantina OK! creative lead weighs in on passionfruit, flavour combinations, and the creative process.
Storm Evans is the creative lead at Cantina OK! in Sydney — a unique role, one that comes with its own unique pressures. For one: Cantina OK! is the little CBD bar that has achieved big things on the global stage, with the bar landing on The World's 50 Best Bars list each year since 2020 (this year they hit number 41 on the list).
Not only that, but the reigning global champion of the Patrón Perfectionists cocktail competition is Evans' friend and predecessor in the creative lead role at Cantina OK!, Harrison Kenney.
Needless to say, Evans' creative cocktailing chops better be on point — and that they are. Example number one? His entry in the 2022 Patrón Perfectionists cocktail competition.
Below, lightly edited and condensed for clarity, Evans talks about his quest for passionfruit in his hometown of Cairns, to the journey he's taken to get to where he is now.
Sam Bygrave: Tell us about your drink. What's it called? And what's the big idea behind it?
Storm Evans: So my drink is called A1. Kind of an obscure name, but it's actually the highway that leads from Cairns, which is my hometown, all the way down to Sydney down the eastern seaboard. So the drink really focuses, I think, on my own personal journey of how I got from just being, you know, some bogan from Far North Queensland down to being a slightly less, but still definitely a bogan here in Sydney. And you know, the steps that I took to where I kind of figured out that bartending is my passion and what I want to do for the rest of my life.
For example, the passionfruit husk that's on the top of the drink was actually one of the first ingredients I ever made when I worked at Cobbler in Brisbane, which was I guess, my first proper — in air quotes — proper bartending job. So shout out to Sam Tripet for that ingredient and that inspiration.
You got any other callbacks there in the drink?
Just fresh passion fruit — like a big influence for the strength was obviously the passion fruit, and I wanted to create a really, I guess, a unique and strange flavour combination.
It's the hometown hero ingredient. You know, being Far North Queensland, passion fruit is everywhere. So it's not even a matter of just going to the market. It's like, they grow like weeds on your back fence. And so we used to climb the fences as kids and ate them. And not even in any justifiably good way — you would scale a fence, smash it on the top of the paling, and then just eat the juice out of this fruit, it's just like dripping down your arms. Then you're like, oh, no, I fell off the fence and landed in a mango tree. What? How hard is life right now?
Lastly, when it comes to creating new drinks, with an ingredient like Patrón Silver, how do you approach this kind of stuff?
I try always to let the concept guide the drink. So I don't think it was so much as important as finding flavours that match to Patrón or finding flavours [to] contrast it. It was about, Okay. What is my idea behind this drink? And the idea isn't just, I want to make a passion fruit and coffee drink, right? That's not substantial enough, especially not when you're looking at entering something as profound as Patrón Perfectionists.
For me, I read the brief and didn't touch the competition for two weeks. As soon as the brief was out, I read it. And I was reading it once every couple of days just to refresh myself. And I thought about what I wanted to do. And it really came back to the hometown ingredient. If it's the hometown ingredient that needs to be something that's related to my childhood, here's the way I thought about it, something that's really going to resonate with me, because at the end of the day I need to make sure that it's profound for me, because otherwise that's not going to translate to anyone else.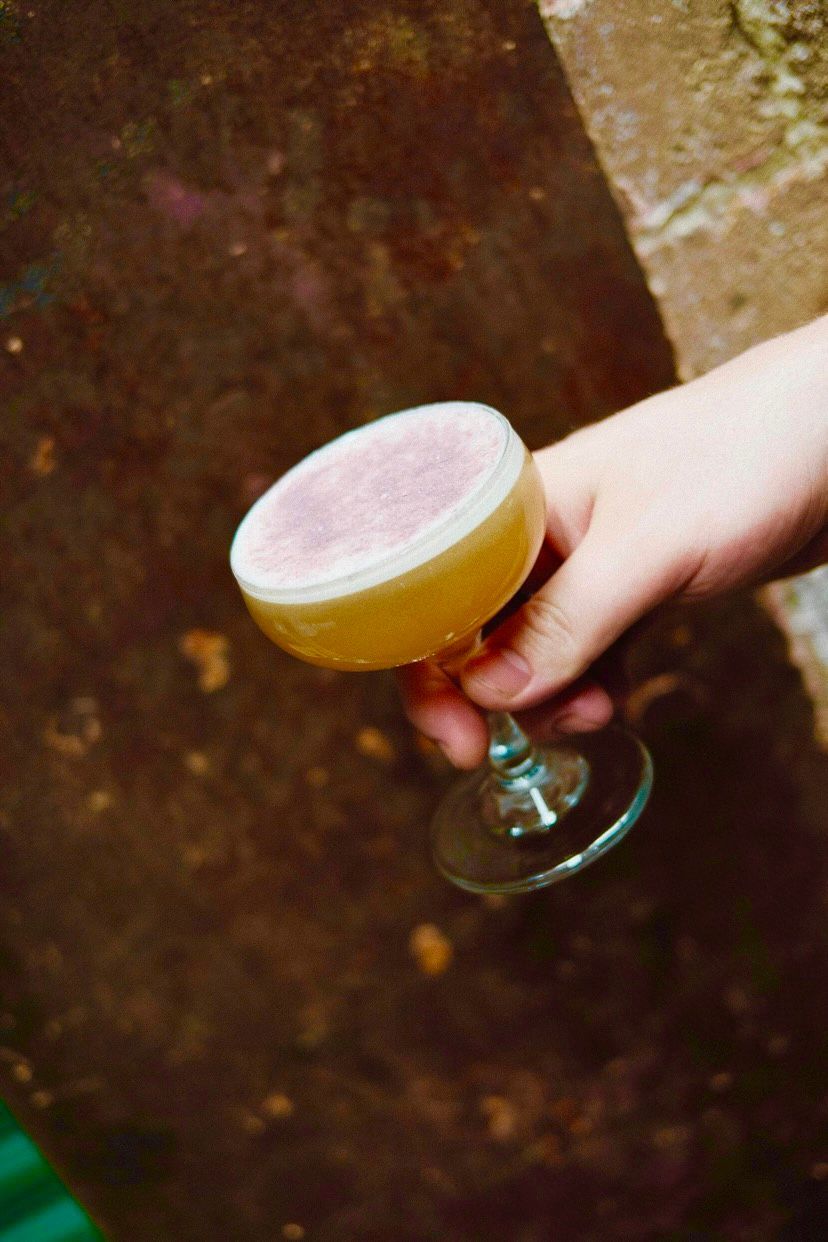 A1
Ingredients
45ml PATRÓN Silver Tequila
20ml lime juice
15ml passionfruit
10ml egg white
20ml 1:1 coffee syrup
Passionfruit husk sherbet to garnish
Instructions
Combine ingredients in a shaker. Shake cocktail and fine strain into a coupe. Passionfruit husk sherbet dusted over the top.
For the coffee syrup:
Brew Freshly ground coffee beans with boiling water for 10 minutes inside of a French Press.
Strain Liquid through a coffee filter to remove any solids.
Combine equal weight of coffee liquid and caster sugar and dissolve.
For the passionfruit husk sherbet:
Cut 1kg Passionfruit in half.
Remove flesh & place husks into a pot of boiling water.
Boil husks until the pith turns transparent - normally 20-30 mins.
Take husks out of the water and remove the pith - spoon easily scoops it out.
Place skins evenly on dehydrator racks (ensuring no overlaps) and dehydrate overnight at 60 degrees Celsius.
Weight the dehydrated skins and combine with equal parts caster sugar and citric acid in a herb grinder.
Grind ingredients together until a consistent powder has formed.
Recipe by Storm Evans, Sydney.