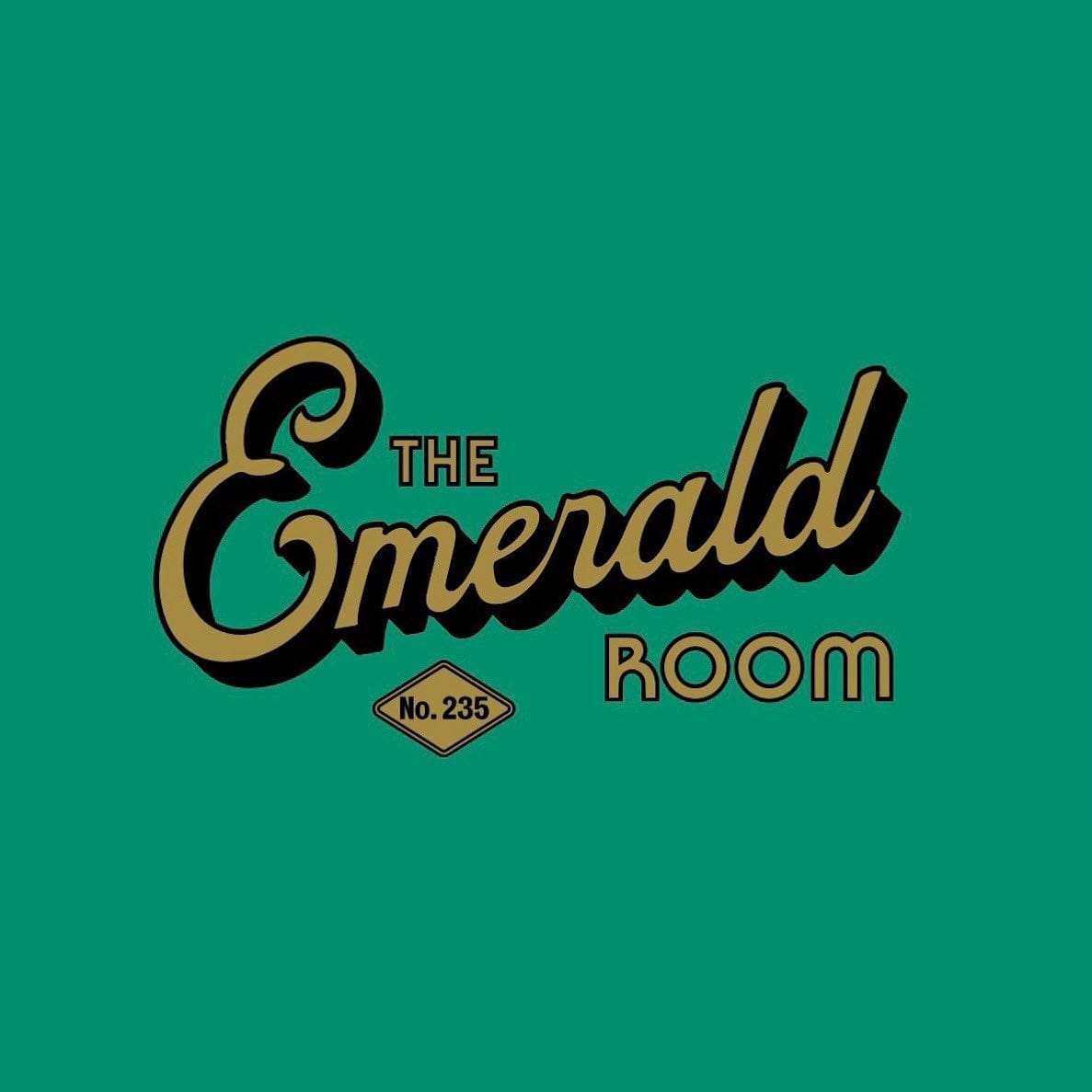 "Sydney can't be a city built for just bankers. To go out and eat after 10pm shouldn't be a luxury."
The space that once housed The Victoria Room in Sydney is getting a new lease on life. Come mid-December, following a refit and remodelling, The Emerald Room will open — and they're hear to give the city a sense of what they've been missing, with a throwback to yesteryear: mid-century design, cabaret and burlesque, and late night dining that doesn't break the bank.
It comes from the owner behind Dulcie's Kings Cross, Brandon Martinago, and Josh Pullen. It's a storied site, with a number of businesses that have ultimately failed after the decade-plus run of The Victoria Room.
"Sydney can't be a city built for just bankers," Brandon says. "To go out and eat after 10pm shouldn't be a luxury."
Brandon says that has had the opportunity to take on the site for some time, but hasn't wanted to do so without the right idea.
"I've always said, going from a 45 person small bar to a 250 [person] restaurant is a mild nightmare and it wasn't really something that, after watching all the failures, I was really prepared to do without a very good reason," he says. "So I let it go by.
"But then a friend of mine who is big into cabaret and theatre in Sydney came to me and he's like, hey, I'm really thinking about opening a cabaret room, would you have any idea about where it would be? Would you be interested in doing the food and drink? And I was like — I actually have a place."
So, what's The Emerald Room all about? Below, everything we know.
What's the big idea behind the venue?
The Victoria Room closed back in 2015, with popup The Chalet opening in its place, before it became The Darlo Country Club later that year. After some initial success, there hasn't really been a business on the site with much resonance.
Brandon says that they'll look to channel what made The Victoria Room special when it comes to opening The Emerald Room.
"We've looked at it [with] the idea of going back to what was successful in the space," says Brandon. "The Victoria Room obviously resonated with Sydney and it defined that style of service and did really well."
The elements Brandon thinks worked are the performances (which came to The Victoria Room later on), and events like high tea, combined with good eating and drinking. Simple, right?
But they're not bringing back The Victoria Room. In fact, they're renovating the space to give it a look that is brand new.
"We walked in and realised that everything needs to be renovated," he says. "We're re-doing the bar because it had corroded and had water damage. We've had to put a brand new air conditioning system in because it hadn't changed for the last 25 years.
"After so many bad elements of failed businesses, we wanted to completely refresh the space so when people walk in they don't remember this space [as a previous business].
"The concept is it's a 1950s, 60s cabaret room, much like the Rainbow Room in New York, the Soho Palais. It's that world of old, it's that last era of Sydney, [of] nighttime sophistication and entertainment.
"So we're building on that."
As the name might suggest, expect to find plenty of green in the place, as well as a stripped back mid-century modernist design.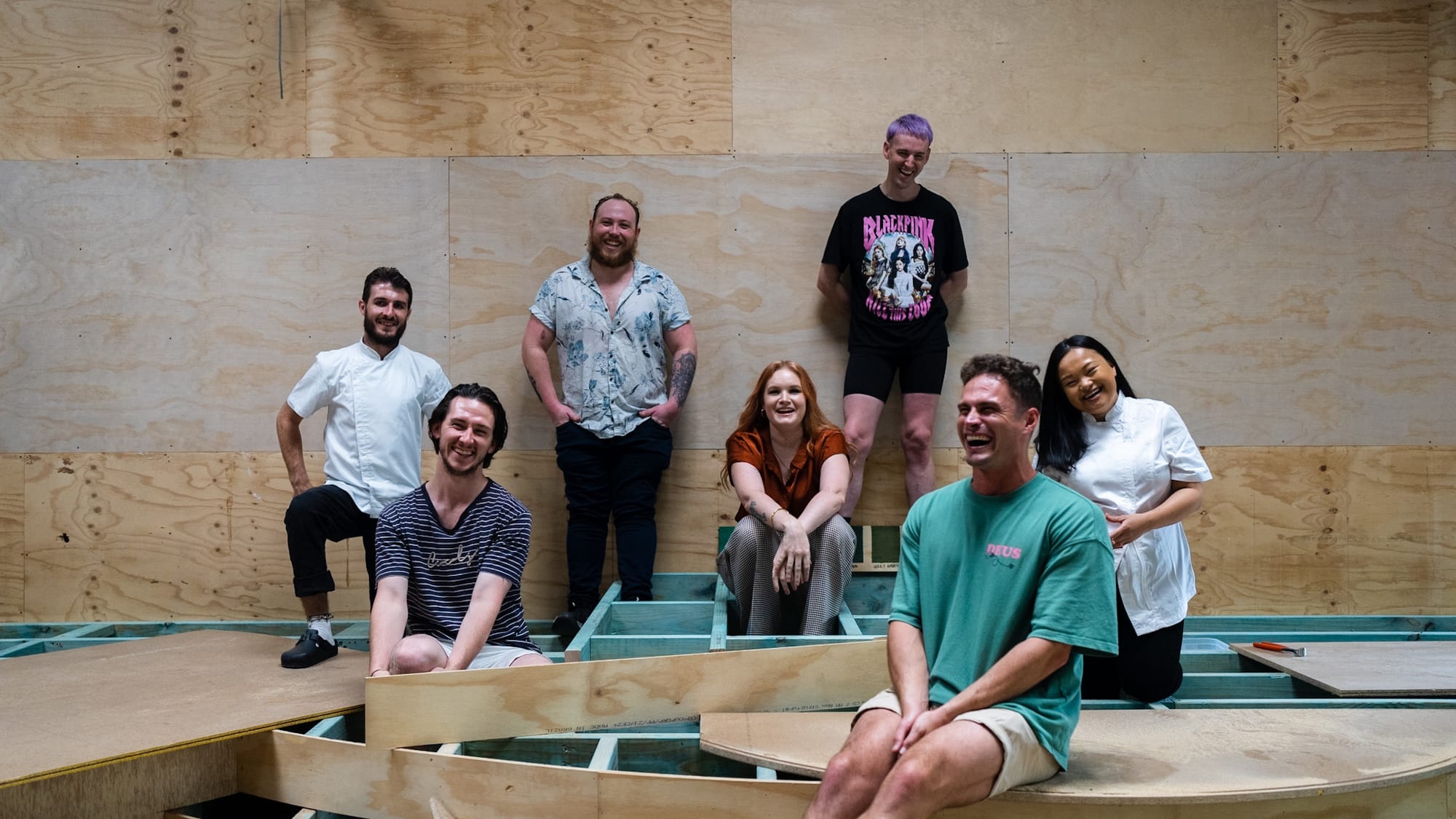 Who is behind The Emerald Room?
The venue is owned by Brandon Martinago (who also owns Dulcie's Kings Cross, and the forthcoming — although stalled for now — Sydney CBD cocktail bar, Stir'd), and Josh Pullen, who runs the show at Dulcie's.
Brendan de la Hay is in as the entertainment and creative director and venue designer, with Nick Chapman from Dulcie's on board to head up the drinks program until Stir'd opens.
And to keep the opening train on the tracks, they've brought on board Alissa Gabriel (ex-House Made Hospitality) as consulting general manager for the open.
"Alissa is consulting with the hope that she enjoys it so much that she stays on as GM," Brandon says. "Alissa's basically been given free rein to pull everyone into line and make sure that this venue works. I think after opening 10 venues in two and a half years, there is no-one in Sydney at the moment that knows how to open a venue better than she does."
You can get dinner and a show (or just pop in for a drink)
"So basically we've got three styles of service. We'll open mid-December with a dinner and show package. The main issue with this space is we need to bring people back and we need to give people a reason to come back that isn't just a restaurant or a bar. So having the dinner and show package where we open the doors at 5.30 and from about 6, 7 o'clock, people sit down to have a three course meal. The show starts at 7. The show is separated by three acts and there's three meals sectioned into each one.
"There's also the opportunity that people don't have to do dinner and show. They can come and have drinks. They can have snacks and appetisers and things like that.
"But from 10pm, once the show finishes around 9:30, everyone who wants to stay can stay. But we basically do a subtle reset of the whole venue to open as a late night restaurant from 10 o'clock to 2 a.m. as nightcap.
"What we hope to become, is the late night destination, post-theatre and things for good food. If you want a steak and a Martini at 1am in the morning, that's why you come to us."
What's in store from the kitchen?
Those 1am steaks will be coming from chef duo par excellence, Nina Huynh and Elijah Attard, who will be co-head chefs, having just finished up a stint leading the eats at Maybe Sammy and Dean & Nancy.
"We have two kitchens at The Emerald Room," says Brandon. "We've got the back kitchen, which is the normal hot food kitchen, which everyone kind of understands. And then we have a six seater chef's table, which is a secondary bar that exists on the front floor.
"And that is where Elijah and another chef will work and present a more curated and a pure chef's table experience.
"It's something that I think he pioneered at Maybe Sammy," Brandon says.
Elijah, who also hosts the Roots Hospitality podcast and writes for Australian Bartender, will also be serving a chef's cocktail at this section. "The whole experience of the chef's table is built around Elijah, really!" says Brandon.
Expect to find a modern Australian style of food, with a big emphasis on native ingredients.
What's on the drinks menu?
Whereas Dulcie's is all about Australian spirits — exclusively so, too — there will be a broader scope for the drinks at The Emerald Room.
"Dulcie's is always going to be Dulcie's," Brandon says. "Dulcie's is always going to be 100% Australian spirits. But I think [at The Emerald Room], a large portion of our drinks will be Australian and international. We want to make sure that those lines are blurred and use things as necessary when things are good.
"The drinks program is really built on that idea of classics, things that you wanna drink when watching a show, but things you wanna drink as a nightcap. Those things that people are nostalgic for, but also with the same kind of twist on classics that you've seen at Dulcie's."
You'll see that approach follow through onto the wine list, too, with veteran wine consultant Ben Moechtar taking charge of the list.
"Ben's coming on as a consultant to talk to us, create a list, like a 70 to 80 wine list, which obviously is very on-premise focused, where we're kewing more towards local produce, sustainability. [And] then also looking at French and Italian easy drinking, modern varietals that people want to smash, as well as some of those big, gutsy favourites — we are at the Hellmouth of the Eastern Suburbs so you've got to have those kind of classic flavours in there that people know and want."
Where is The Emerald Room, and when will it be open?
You can find The Emerald Room at 235 Victoria Street, Darlinghurst when it opens in mid-December. Until then, follow them on Instagram at @theemeraldroomsyd.