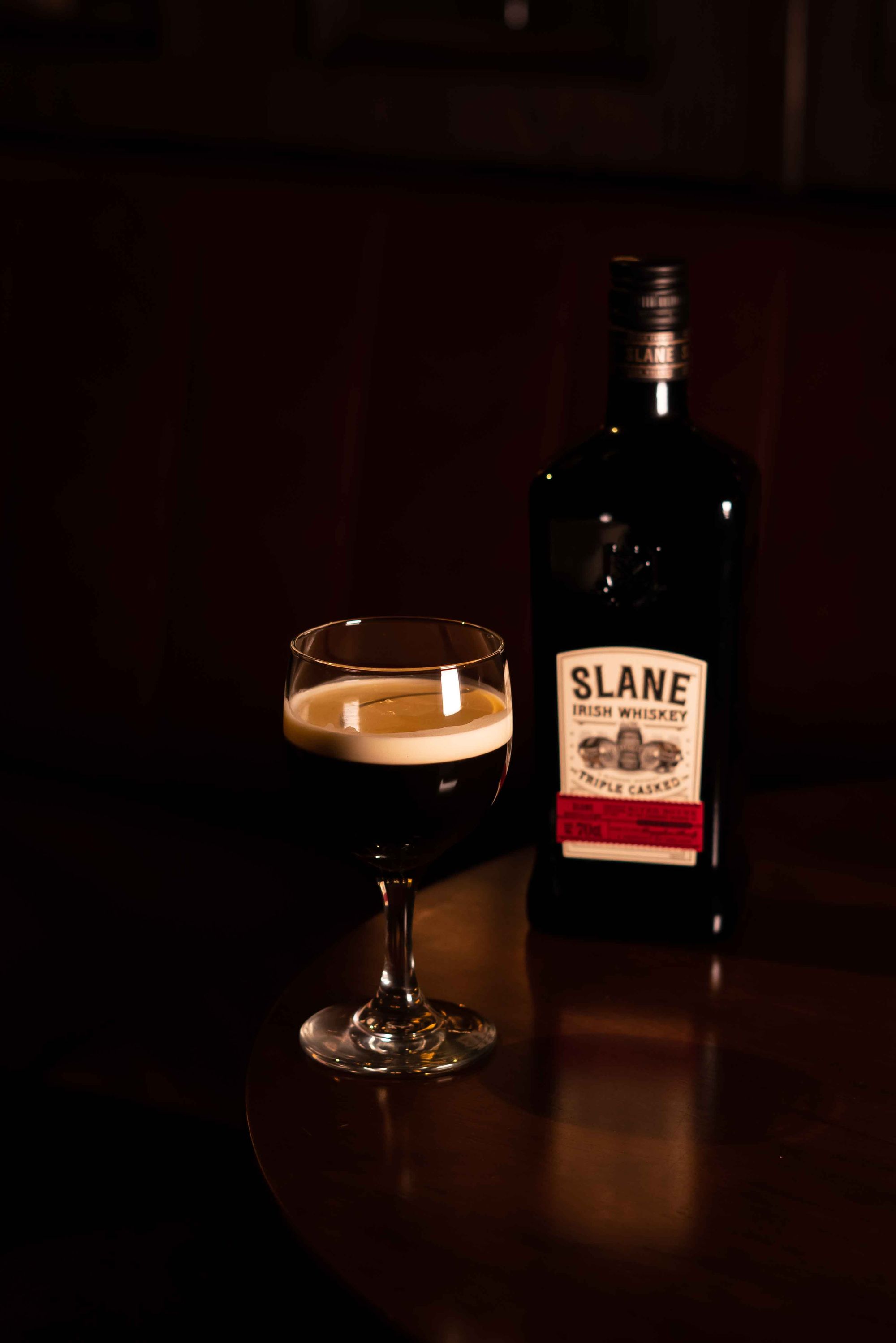 The Irishman, the American, and the flying boat — all crucial Irish Coffee ingredients.
PRESENTED BY BOOTHBY IN PARTNERSHIP WITH SLANE IRISH WHISKEY
Like a lot of great drinks, the Irish coffee has a few things that mark it out as a classic: for one, it's simple and replicable — anyone can master it (mixologists, please sit back down); two, it has a notable recipe, with hot and cold liquids bouncing off one another in the glass; third, and perhaps most importantly, there's a neat origin story to go with it.
It also helps that it's the kind of drink that writers love to write about; guys like Stanton Delaphane, who if you didn't know he was a writer, you would nonetheless assume he was a writer on account of that wonderful name.
And it might just be Delaphane who brought the Irish coffee — he called it Gaelic Coffee — to San Francisco.
Writing in the San Francisco Chronicle in 1954 on March 17 — on St Patrick's Day no less — Delaphane recounted the story of the Irish Coffee.
(It was Paddy's Day, after all, and as he wrote: "It is customary to speak well of the Irish this day.")
Delaphane had stopped over in Ireland on the way back to the US, at Shannon airport, and it was there that a waiter started telling him about the Irish Coffee and its inventor, Joe Sheridan.
"'Twas in the old days the flying boats were landing at Foynes. About '38 I should say," the waiter relayed. "The passengers would come in by launch, shivering and shaking fit to die with the cold and all."
The chef on duty was Sheridan, and looking upon the shivering passengers he hit upon the idea of spiking their coffee with some warming Irish whiskey.
"Surely we must invent a stirrup cup for the poor souls," the waiter quoted Sheridan as saying, "and them not able to put their shivering hands in their pockets to pay a shilling unless we warm them."
(Which is of course exactly how people in the 20th century — chefs in particular —spoke extemporaneously, not the made up dialogue from a writer.)
Over time, the drink spread to the pubs of Ireland and further afield, and it was Delaphane — according to Delaphane, that is — who might have been responsible for the drink landing in San Francisco.
He was a regular at the bar at the Buena Vista Cafe in that city, and it seems that he and the cafe's owner, Jack Koeppler, tried to recreate the drink.
How did they do?
Well, after a few attempts they got it down cold. Today, the Buena Vista Cafe is so famous for its Irish coffee that many people think the drink was invented there. On any given weekday they'll make 2,000 Irish Coffees (and more on weekends).
Now, that's a lot of Irish coffee. If you've ever seen a place that turns out one drink in that kind of volume before, you know that accuracy is often replaced with slapdashery in pursuit of getting people a quick drink.
Better to make it with care, we think, the way they do at Frank Mac's down in The Rocks in Sydney: it's a simple recipe (see below) with an uncomplicated presentation, which is what you want from a humble drink like the Irish Coffee; the real joy comes from the drinking, the interplay of the hot coffee and cold cream, the warmth of Irish whiskey, and some good banter at the bar.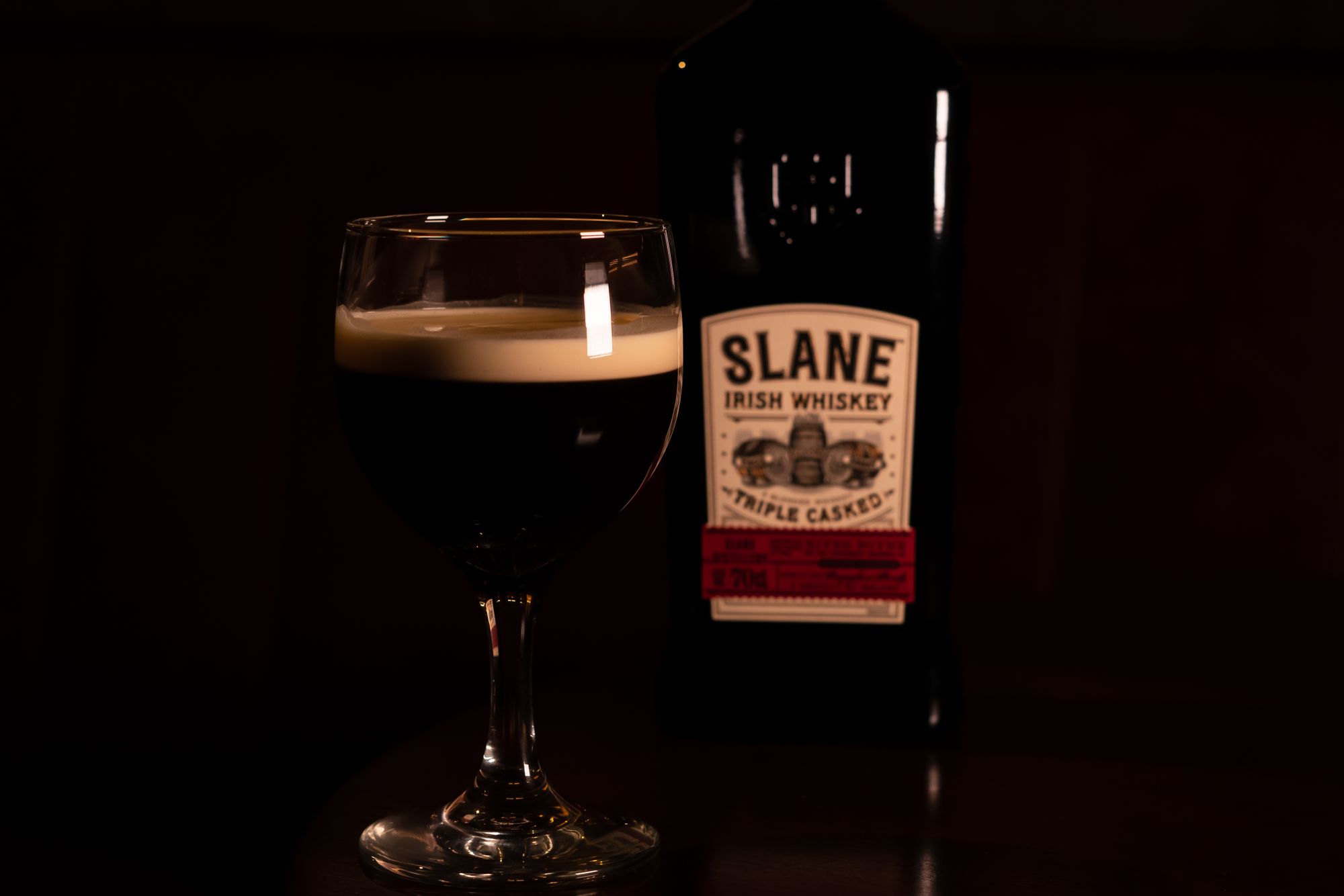 Frank Mac's Irish Coffee recipe
Ingredients
45ml Slane Irish Whiskey
60ml fresh hot coffee
15ml sugar syrup
cold cream to float
Instructions
Combine the Slane Irish Whiskey, hot coffee and sugar syrup in a glass.
Float cold cream on top.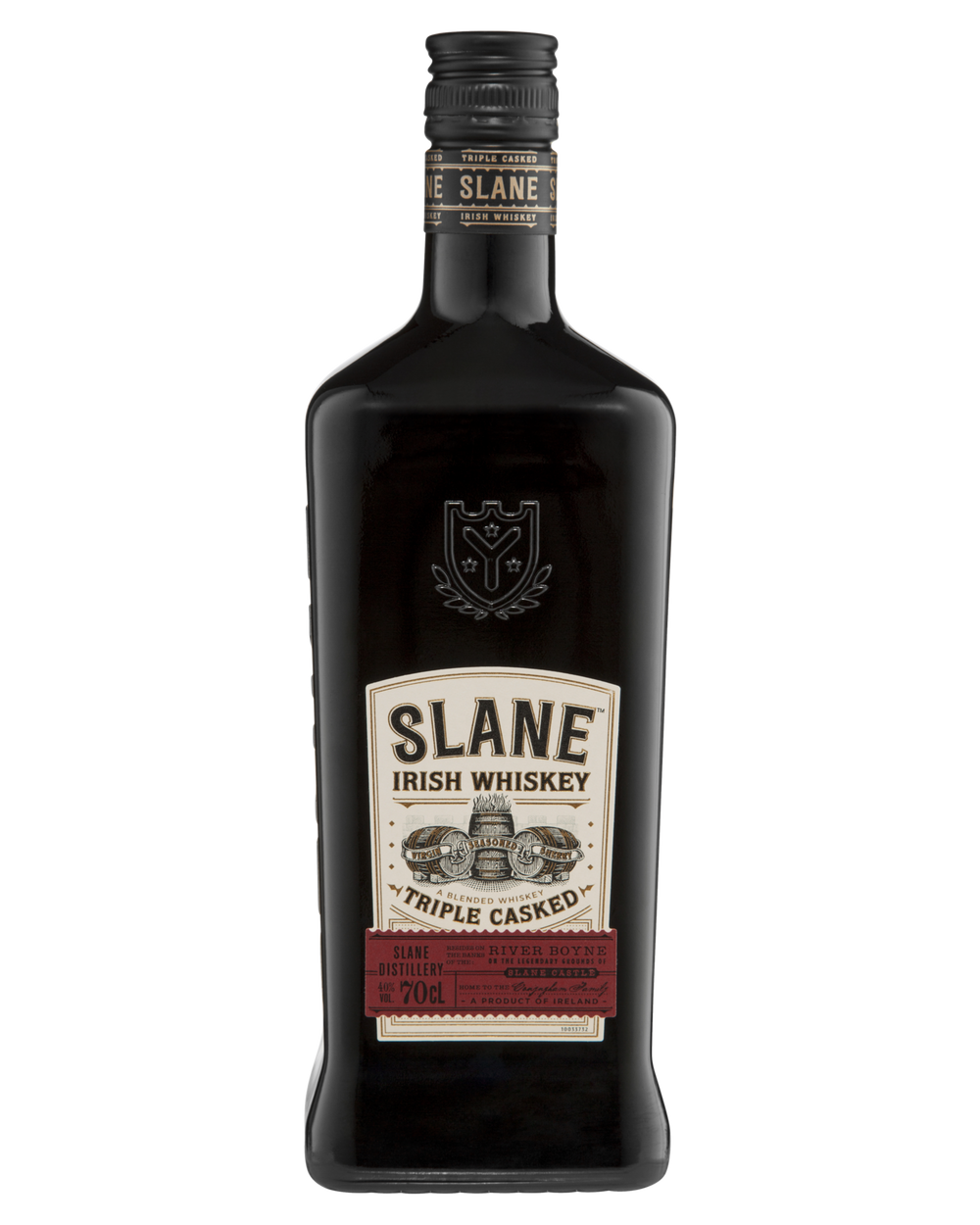 Slane Irish Whiskey is aged using a 'triple casked' method, which sees three types of casks used: virgin oak casks, seasoned oak casks, and oloroso sherry casks. There are notes of butterscotch, fruit, and vanilla on the nose, with spicy, dried fruits and sweet characters coming through on the palate, and a lingering, creamy finish.