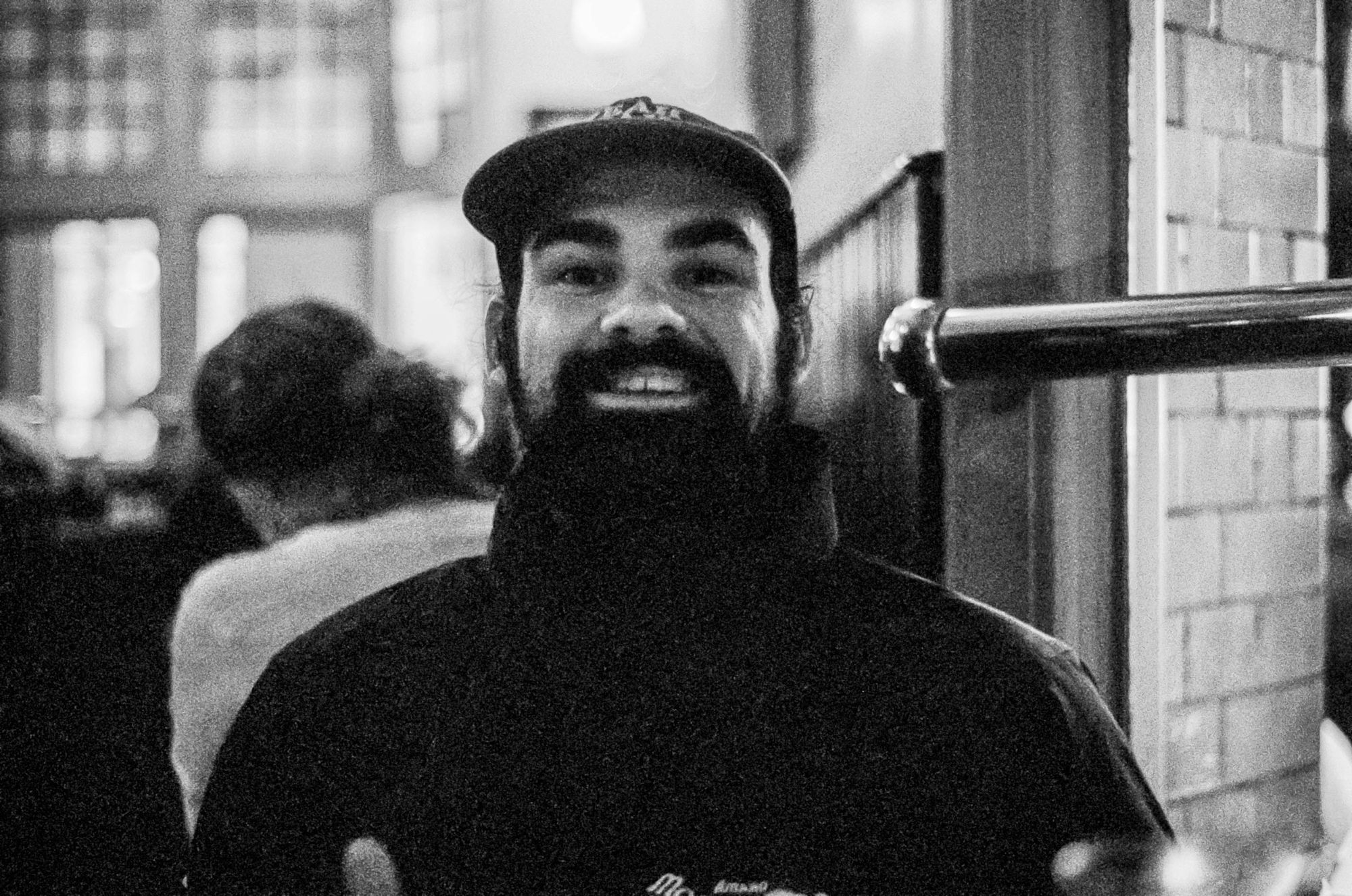 The talented bartender is one of the 10 finalists in the 2023 Patrón Perfectionists cocktail competition.
IN PARTNERSHIP WITH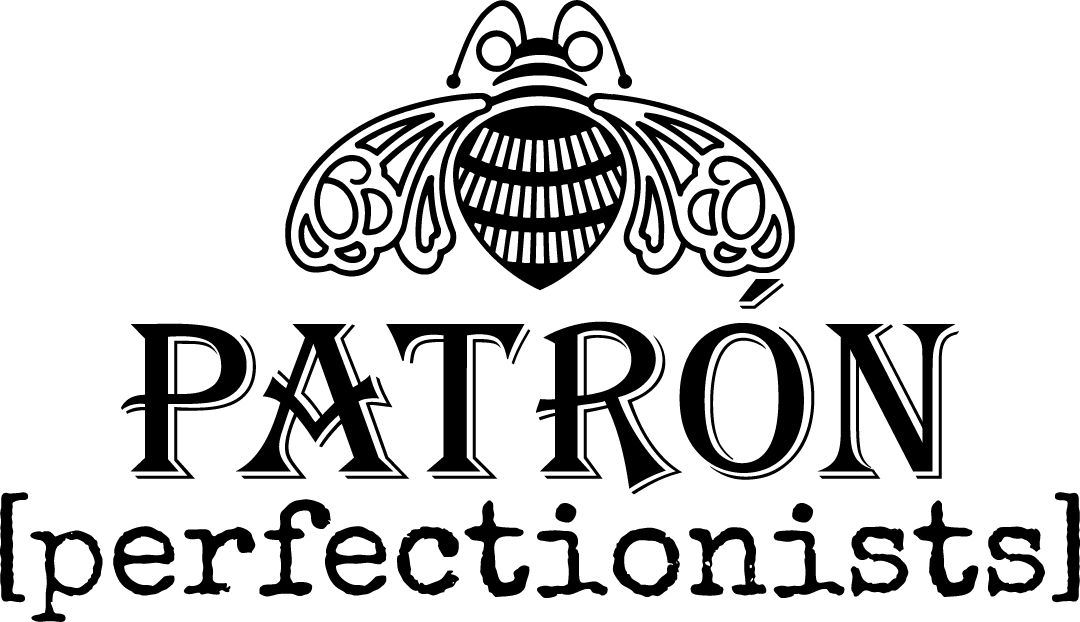 Tom Opie is a guy who likes to get into the details of things.
"I'm obsessed with getting things right," he says. "When I hear about something, I need to know how that works."
It's that approach that has seen Tom making a name for himself over the last few years, with some wins in big cocktail comps under his belt.
He's now into the national final of the 2023 Patrón Perfectionists cocktail competition, thanks to his drink Stone Hijuelos. It's a drink long on technique, and big on inspiration.
Below, lightly edited and condensed for clarity, Tom talks about how he got into the bar world, his passion for knowing how things work, and get his recipe.
Sam Bygrave: How'd you get into working behind the bar, Tom?
Tom Opie: Ah, man, to be honest, I came home from Europe in 2016 and I didn't have a job. I was like, I'm just going to go hand some resumes out and fully lie on my resume. I said I had all this experience in bars when I've never even touched a cocktail shaker.
Well that's the way we used to get jobs back in my day.
These days you can walk into a bar and get a job anywhere.
So I got a job at Harbourfront in Wollongong, and started slinging tins there and Tim Day, who was managing there, taught me a lot. I just became obsessed with it. I went home and I started reading all the classics and writing them all down and all the specs, wrote like a hundred classics down. Eventually I was at Births & Deaths, and yeah, that's kind of where it came from.
What's the name of the drink and what's the big idea behind it?
So the drink is called Stone Hijuelos. So hijeulos, for anybody that doesn't know, which I didn't know, basically they're baby agave plants and they're planted next to the agave. So what the baby agave plants do, they take the nutrients from the soil, the volcanic soils of Jalisco, and then they give it to the big agave plants. And after a while they then take the baby agaves away and plant them somewhere else.
And the big agave takes on all those nutrients and it kind of grows eightfold after you after you take these baby agaves away.
The Stone Hijeulos is inspired by Selva Val Gardena in the Dolomites of Italy — limestone cliffs in the Dolomites. All the produce, the waterways, everything like all filtered through them from the mountains much like it is in Jalisco, so those kind of nutrients that come down and feed the plants and the flora and crops in Selva are a very similar kind of thing that happens with agave in Mexico.
Tell us about what's in the drink?
Basically in Selva Val Gardena they have these things called canederli which are these dumplings. They're made with buckwheat. So [in the drink] it's a cold macerated buckwheat tea that sprouts and then ferments and that's strained off into agave to split it. By splitting it starts fermenting with all those kind of yeasts and bacteria in the buckwheat tea and then there's also a whole grapefruit blended through it for a little bit of bitterness, acidity, pepperiness.
There's some gewürztraminer, which is a typical wine of the Dolomites, and that's switched with some porcini mushroom broth because porcini mushroom is synonymous with that part of the world.
That's all blended with a little bit of buckwheat koji that's created with the strained off sprouted buckwheat from our initial ferment. That's just the cordial and that's thrown and then topped with soda. So it's a little bit bittersweet, textured, with a tiny bit of umami there from the mushroom and the koji.
How much work goes into something like that? Because you put a lot of technique into this. And there's a lot of, I guess there's a lot of learning that you've already done in your career that kind of comes to these moments, right?
Yeah, exactly. I think that's a big part. Like me, I'm obsessed with getting things right. When I hear about something, I need to know how that works. It's not just like when I read a recipe. It's really bad because when you get a cookbook and you're trying to read the recipe and you're like, oh, but why is that like that? It comes from that obsession, and reading lots of different books, like Noma's Guide to Fermentation, Ferment by Holly Davis, all this stuff.
Lots of trial and error, you know hundreds and hundreds of times I've messed up a ferment or a drink. So yeah, a lot of background work, but it becomes more fun when you kind of know how things are working and why they're going to work that way.
Yeah. Would you describe yourself as someone who's kind of persistent?
Yes, my miss-o, I'm sure she gets sick of that sometimes.
Why'd you want to enter Patrón Perfectionists?
It's a great challenge and it's one of those comps, uh, when I was a really inexperienced bartender, I entered and I didn't get why I didn't get through. I was like, Oh, but this drink's great, you know? But I've seen every year, I've entered it three times now, and I've seen every year my understanding of what's going on increase. And that's not only the drinks, but also the brand and everything like that.
The challenge of something like this is very appealing to someone who wants to be their best. And I think everyone in the top 10 kind of highlights how much of a challenge it is.
Last question for you, Tom, why do you do what you do?
Hanging out with amazing people, you know, learning a lot about yourself, socially, emotionally, learning different skills. And my obsession with new things and with flavour and microbiology and, and teaching people, you know, I love to see progression.
I love to see all those things happen and I think hospitality is such a broad thing.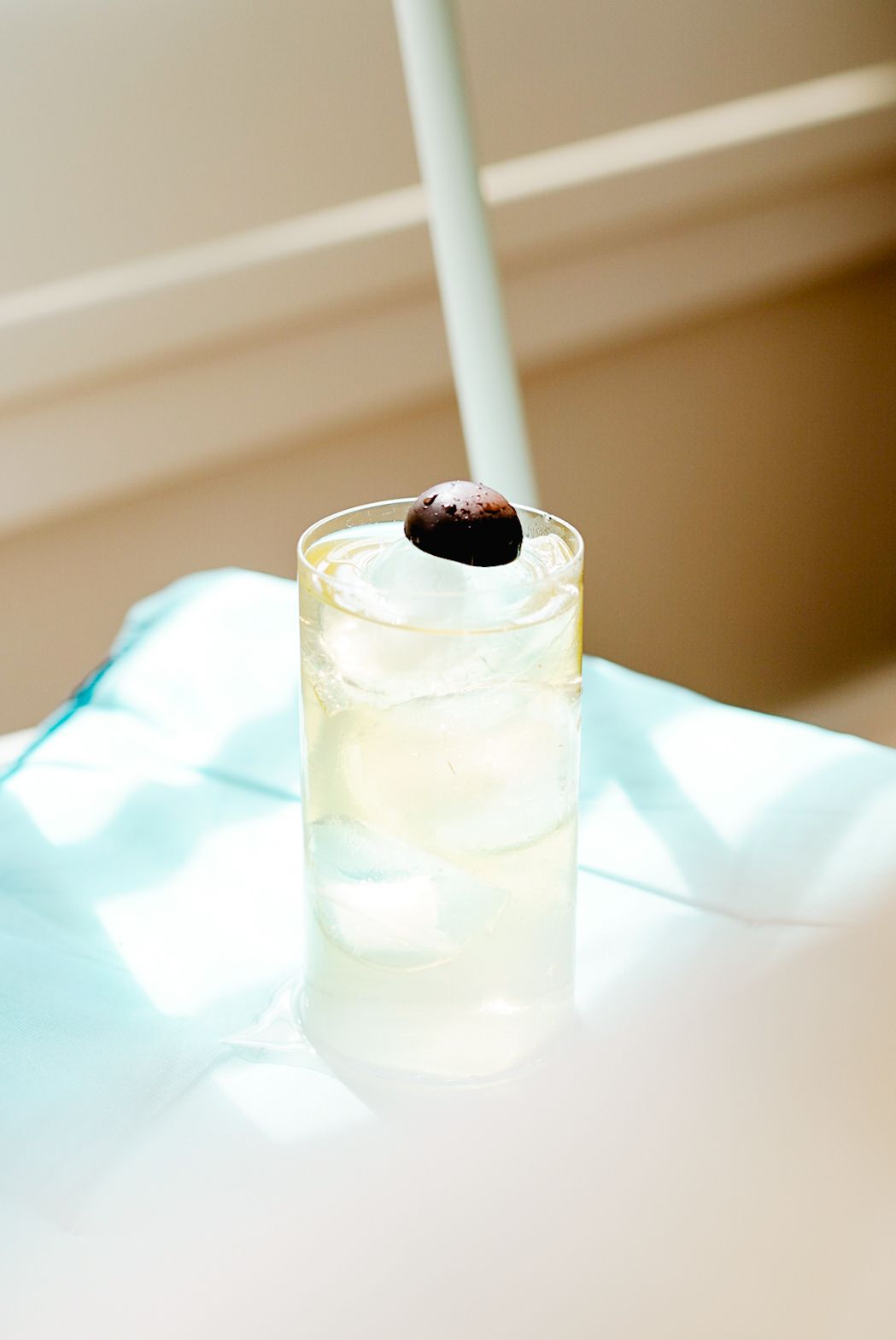 Stone Hijuelos
50ml Patrón Reposado
75ml roasted buckwheat, fermented grapefruit, agave, oxidised mushroom switched gewürztraminer cordial
75ml buckwheat shio koji
80ml soda water
Throw together the Patrón and the cordial. Top with soda.
For the cordial:
Cold macerate 100g roasted buckwheat in 500mls of water for 3 days, when it's bubbling and clearly fermenting and has a distinct roasted note, strain off the buckwheat. Dilute 500g of agave with the buckwheat tea and blend 200g of peeled grapefruit into the mix (for aeration which will help the fermentation but also to incorporate flavour). Allow to Ferment for 9 days, stirring multiple times a day. 1% pectinex and Strain through a chinos or coffee filter (this should clarify easily).
For the buckwheat shio koji:
with the strained buckwheat, steam for 45 minutes. Take off the heat and cool to at least 30 degrees. When it has cooled, inoculate with aspergillus oryzae, making sure you have clean hands, mix it through thoroughly. Empty onto a clean, neutral cloth on a tray and heat at 28 degrees and 90% humidity in a fermentation chamber. After 24 hours, give it a mix, after 36 allow the lid or door to sit ajar so that the spores don't die. After 48 hours it should smell distinctly of peaches, Mushroom and buckwheat. Take this buckwheat koji and mix with equal parts water and 10% salt, as well as 1% grapefruit peel that we peeled before. Ferment open to air for 10 days. This will be our salt element for the cordial.
Take a bottle of good quality Gewurtztraminer and empty into a freeze safe container. Freeze for a day. Take half of cup of porcine Mushroom and cover in 4 cups of boiling water. Simmer for half an hour, until the mushrooms are hydrated and the broth is distinctly umami. Strain the Gewurtz through a chinos, when all the liquid has strained, measure the loss of water and replace it with Mushroom broth. Your Mushroom switched Gewurtztraminer is ready!
Finishing the cordial:
Measure out 100g of shio koji and blend with 100g of our buckwheat/agave/Grapefruit mix. Strain this through a coffee filter, topping up with more cordial to increase yield. When this has finished clarifying, we have our cordial that has been salted with shio koji. There will be a "rictotta" left over from the curds of the shio koji, this is what we take to make our chocolates.
Measure out the yield of cordial and add 30% of Switched Gewurtz. Add 1.5% malic acid and 1% citric acid. We've already added our salt and sugar sits around 10% after adding the Gewurtz.