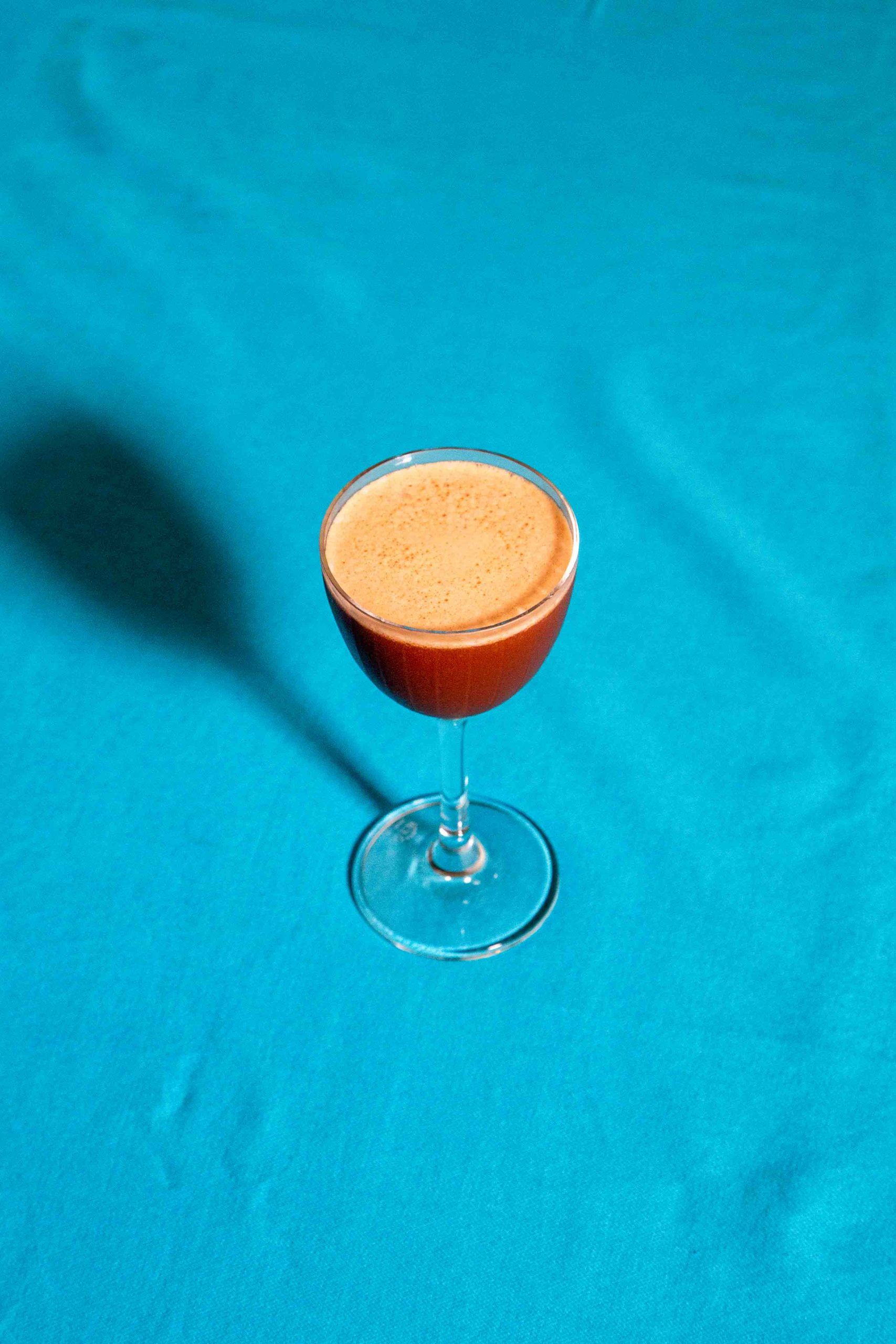 The Trinidad Sour reads as a challenging drink, but you might be surprised at just how approachable this bitters-heavy cocktail is.
You might know Angostura aromatic bitters as the orangey-red stuff you dash into your Lemon Lime & Bitters. It's the thing that gives a pink tinge to those drinks.
Well, the Trinidad Sour upgrades the bitters from dashes to a full shot and a half pour, and the result? A rich, rust red and full flavoured drink.
Created in 2008 at Brooklyn bar Clover Club, by bartender Giuseppe Gonzalez, this deeply earthy, fulsome drink is one beloved by bartenders around the world.
It's a challenging cocktail, that's for sure. Angostura aromatic bitters is rich, with layers of flavour, and particularly bitter — that's why you'll usually only see a dash or two prescribed in cocktail recipes.
But bartenders are a quirky bunch, and in the search for ever bigger flavours, they inevitably turn to the Trinidad Sour.
It's not a simple drink to get right; the orgeat syrup — a tricked up, sweet almond syrup — plays a key role here in tempering the bitterness of the drink, providing body, and bringing the rye whiskey and bitters together.
Get the balance just so, though, and you'll have a truly memorable cocktail in your hands.
Trinidad Sour
Ingredients
45ml Angostura aromatic bitters
30ml orgeat syrup
22ml lemon juice
15ml rye whiskey
Instructions
Shake all ingredients with ice.
Strain into a chilled coupe.

Notes
Try this drink with another brand of bitters at your peril: the classic taste profile of Angostura aromatic bitters is often imitated but never quite replicated.