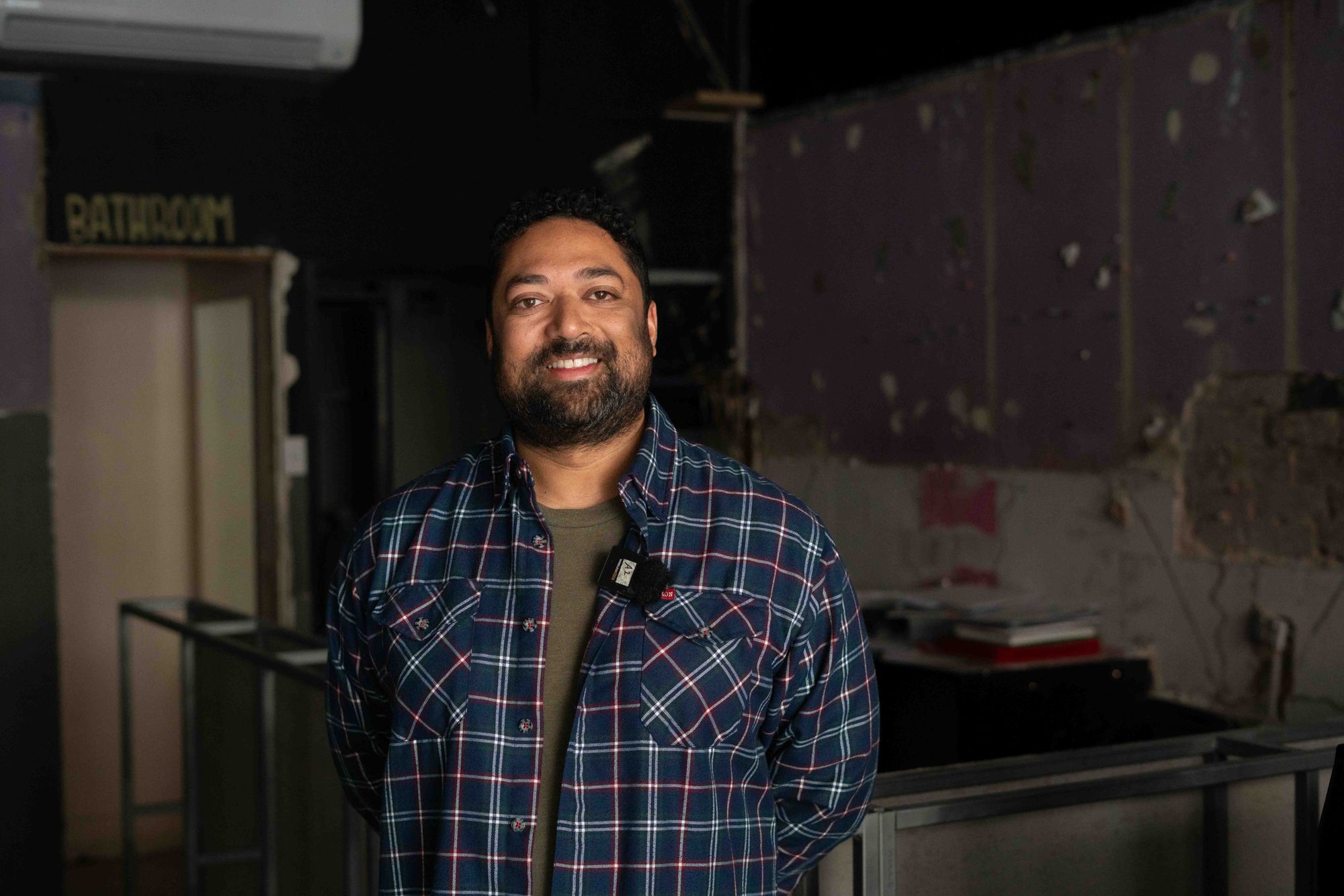 The Trocadero Room and The Magpie are set to open later this year.
Enmore Road is set to get yet another injection of hospitality when Pasan Wijesena — co-owner of Earl's Juke Joint and Jacoby's Tiki Bar — opens two new venues from late October.
Enmore Road is quickly becoming a must-visit bar destination, with the strip already home to a trio of bars in the top 50 of the Boothby Best Bars NSW list: Jacoby's Tiki Bar (#35), Fortunate Son (#8), Bar Planet (#7).
The first of the two venues is expected to open next door to Jacoby's in late October, Pasan says, and will be called The Trocadero Room.
"[It's] a little tip of the cap to the old Trocadero, which existed in the 1930s down on north King Street," says Pasan. "The building is actually still there. It [was an] old ice skating rink and cabaret hall [and] widows lounge during the war.
"It just lost popularity and died eventually."
Adjoining the Trocadero Room (and under the same hotel licence), Pasan and his fellow owners will then open The Magpie, a small 30 person capacity sports pub and inspired in part by rugby league legend Tommy Raudonikis.
"We were like, what is the Australian version of an English pub which has animal names?" says Pasan. The Magpie is their answer.
And Pasan is excited about the opportunity that having three bars next to each other brings.
"There's a lot of potential given what Enmore Road is becoming," he says. "Potentially we'll do a little festival across the three venues."
Below, get a detailed look at what to expect when The Trocadero Room and The Magpie open.
What's the concept?
The Trocadero Room is a live music venue, as the space had been under its previous incarnation as HiWay Bar.
"It is a cross between the lobby bar at the Hotel Chelsea, and Bar Lubitsch, which is a rock and roll bar in West Hollywood," Pasan says. "Plush red, chandeliers, but a little bit dilapidated. The kind of vibe I'm trying to capture is this: Trocadero once was a successful venue, fell on hard times, boarded the doors up, [and] we've just re-opened it. It's probably seen a few trips through the sixties and seventies."
It's a live music venue which will start with opening three nights a week, with a few bands on throughout the night, and a view to opening seven days a week in the future.
Expect to see alternative music, indie rock, electronica, and a little heavy metal every now and then.
"There's a bunch of work going into lighting and sound and just general data cabling so it can be run professionally," Pasan says. "Hypothetically, if we do host a secret gig for someone decent, we can cater for that."
The Magpie, on the other hand, is Pasan and Co's "tip of the hat to sports bars and pubs," he says.
It'll be open seven days a week, from midday to midnight, and trading later on Fridays and Saturdays (the venues are licence until 2am). The Magpie will hold around 30 people inside, with some additional space outside on Enmore Road.
Decor-wise, expect a lot of bar stools and high tables, "and just a bunch of ledges everywhere," Pasan says. "I'd like to get those bowling club shelves with the holes in them, it's a shelf with a hole for you schooner glass in them."
The food at each venue will be a simple affair and curated by Ellie Hayes O'Brien and Bec Shave, of the Babs restaurant pop-up (which has just taken over the old Saga space on Enmore Road).
What to expect from drinks at The Trocadero Room
"It's got to be fast service," says Pasan. There'll be something of an agave focus on the bar, and although the cocktail list is still to be decided, Pasan says that their drinks will be a step up from your usual live music venue drinks.
What to expect from the drinks at The Magpie
There will be a whisky focus in The Magpie, but not so much that you'd call it a whisky bar.
"It's so we can pair beers, so you can do Boilermakers," Pasan says. "We'll have Guinness in here. Brown liquor, beer. We'll probably play around with port a little bit as well. Pubs always had those port selections, it was all just like Grandfather Port, right? So I feel like we could do something a lot nicer than that.
There will also be a slushy machine pumping out Shaky Petes, a cocktail that began at Hawksmoor in 2012 in the UK. Pasan says. "Essentially, it's a gin sour topped with ginger beer and frozen."
Something nerdy for bartendery types
That carpet you see on the floor? It's from the New Zealand parliament, apparently.
"They ripped it out in the refurb and they had all this carpet, and resold it," Pasan says.
What are the trading hours?
It's a 2am licence for the Trocadero Room, but because there will be live music, they'll be allowed to trade until 3am.
"So it'll be a nice post-gig venue, post-bars are shut, let's go somewhere else," Pasan says.
The Magpie will be seven days a week, from loosely from 12pm to 12am. "I think Fridays and Saturdays we'll stay open later," Pasan says.
Who is behind the new bars?
The owners behind both The Trocadero Room and The Magpie are Pasan, Russell Martin, and Jacoby's managers Sam Pinneri and Dan Hunt.
Pasan Wijesena opened Earl's Juke Joint in 2013, before opening Jacoby's Tiki Bar in 2017. He also picked up the trophy for the Gregor de Gruyther MVP awards at the Idiot Savant awards last night at Ramblin' Rascal Tavern.
What's on the playlist?
Pasan has helpfully shared the Spotify playlists for each room.
There'll be some Aussie rock at The Magpie — think Radio Birdman, Hard-Ons, and The Saints. And at The Trocadero Room, there'll be indie rock, late 90s and early 2000s electronica.