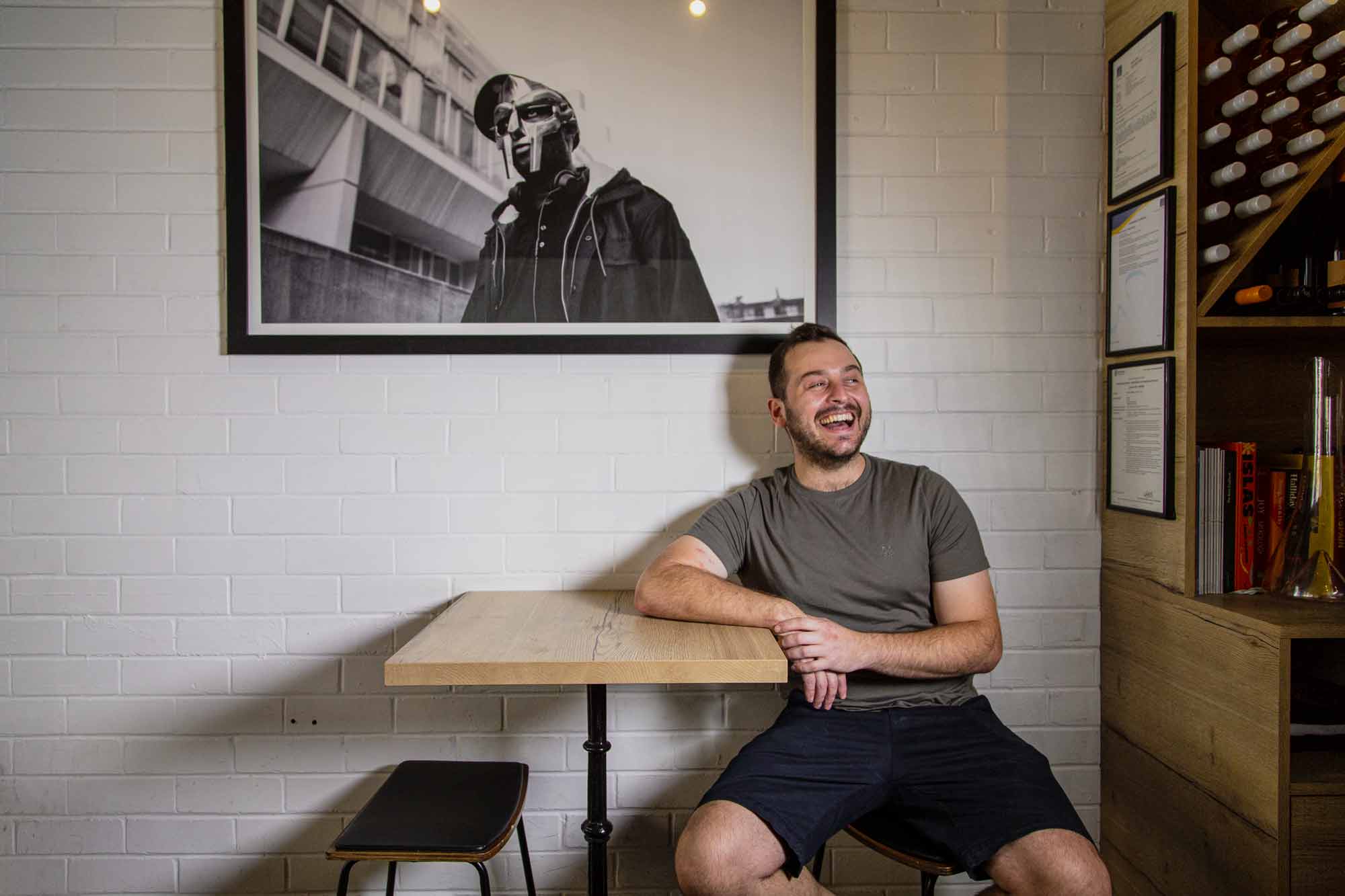 Jamie Fleming talks Brisbane's restrictions, his favourite bartenders, and more.
This week we featured a story with Jamie Fleming, from Alba Bar & Deli in Brisbane, who has had a varied career — he even placed fourth on Masterchef in 2014 — and he talked about the lessons he's learned from each of those periods in his life. It's a good read.
But in our conversation with Fleming, we ranged across a number of topics: his frustration and anger with Brisbane's current pandemic restrictions, what Alba Bar & Deli is all about, and the bartenders he likes to visit for a drink.
That conversation, lightly edited and condensed for clarity, is below.  
How's it going up there in Brisbane?
Yeah going alright, dude. You know it's pretty hard for me to talk about lockdown and restrictions with what's going on down south.
We had our snap four days [of lockdown], and that's always a bit worrying. The good thing for us was that everyone came out pretty quickly, every time we've had one of these they ended up being a week because the way that old mate [Queensland premier Annastacia Palaszczuk] released the information. I didn't want to take a punt on buying everything, and we didn't have time to do it when she announces it at midday on a Saturday.
We were a bit worried about it coming out that week but literally everyone was out immediately. The CBD is still quiet, but it's like the rest of the lockdown and the whole scenario at the moment, those people who have really gone out of their way to build a following and capture that market will thrive. It's very apparent, particularly up here with all the sporting events, like I've got barristers and insurance people coming in and asking, 'Aren't you angry?' I've been angry for 12 months, it's just that everybody else has started to cotton on that this shit is happening. Like there's 50,000 people at Suncorp tonight and I'm not allowed more than 40 people in my venue, you know?