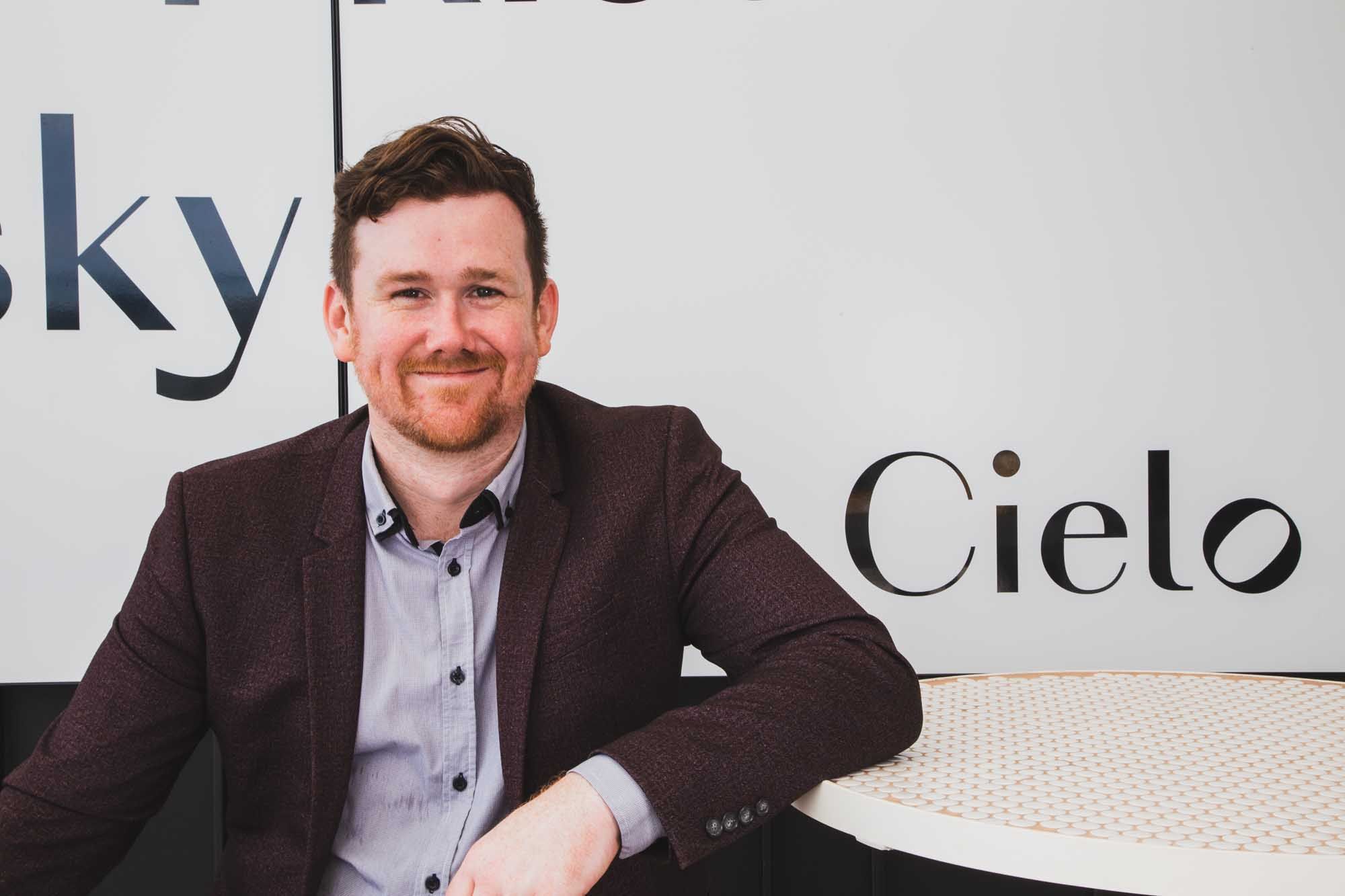 Here, Nick Miles talks to Zach Mynott about how he got his start, what he thinks about cocktail competitions, and why they're in the business of experiences, not drinks.
With the worst of the pandemic hopefully behind us, Brisbane's bar scene is getting busier. Zach Mynott is certainly a busy man; in his role as the group bars manager for Lacosta and Cielo Rooftop in Fortitude Valley he oversees the drinks and service at one of the city's buzziest venues. There's plenty of pressure, too: the Sydney team behind the number 11 bar on The World's 50 Best Bars list, Maybe Sammy, are partners in the project.
Here, Nick Miles talks to Mynott about how he got his start, what he thinks about cocktail competitions, and why they're in the business of experiences, not drinks.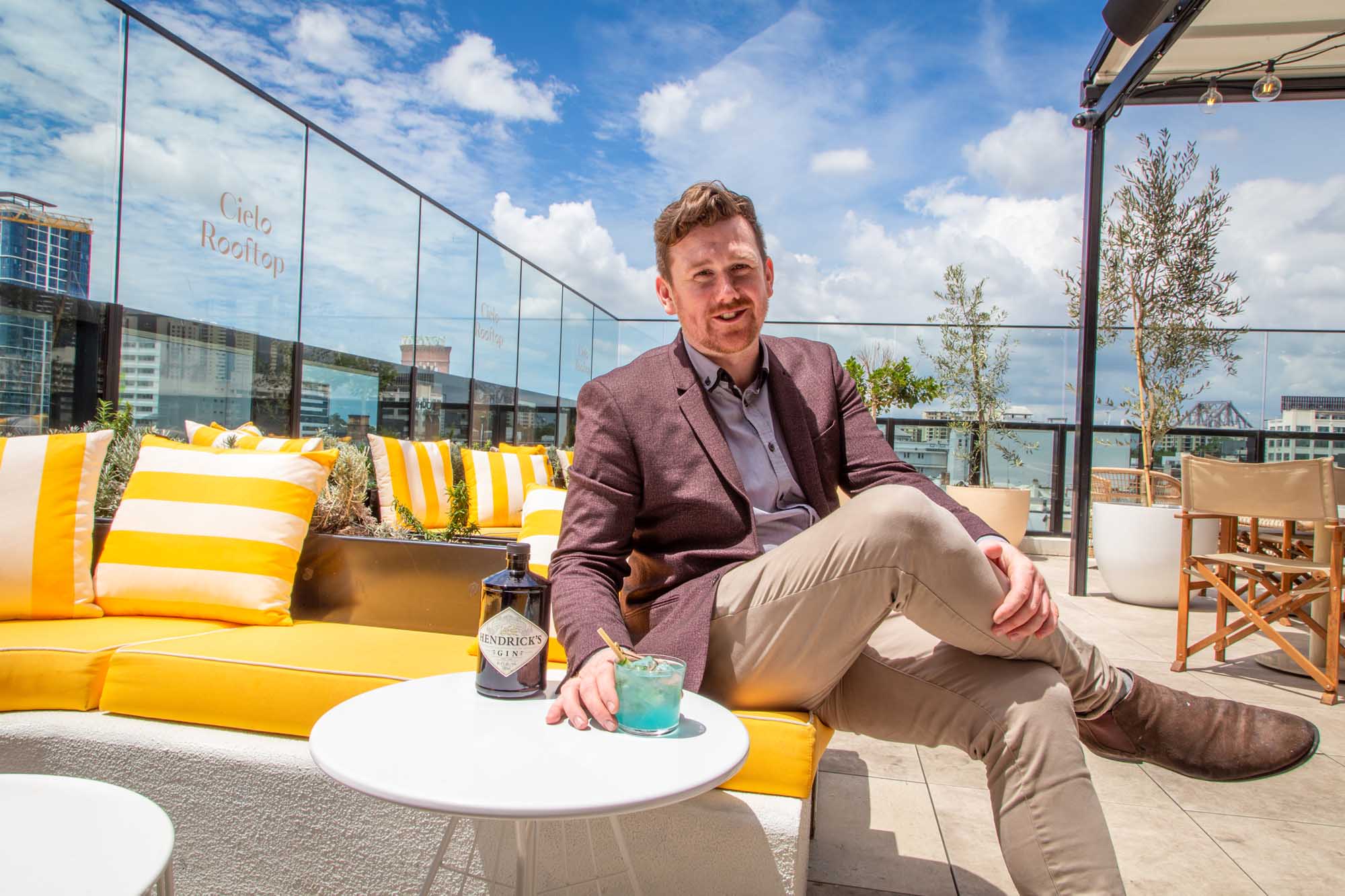 You have a long list of incredible places that you have worked. How did it all start?
The real start is not overly well-known to be honest. I began my 'heroic' journey at the Morningside Services RSL where I was fired by a lady named Irene who I'd guess was about 75.
I got the flick three weeks in for leaning on the bar top during my eight hour shift. Nonetheless I already had the fever and quickly got a glassy job at Empire public bar in 2010. I quickly moved up, learning with names like Kal Moore, Tom Walker, Ryan Lane and Krystal Hart. After a break to live in the USA (which I never talk about) I came back and worked with Kal again to open Chris Denman's Tomcat.
From there I consistently read books, entered comps and worked hard to move to great venues like Canvas, Brooklyn Standard and The Gresham.
OK. Shania Twain's Man I Feel Like A Woman, and you dancing on top of a bar shirtless. How did this all start?
Oh boy, the number of bloody shirts I've lost getting my average rig out to this song is a disgrace.
It all began at Brooklyn Standard. I was working with the one and only Joseph Chisholm and toward the end of the night Cotton Eye Joe came on. In classic Joey form, he climbed that car salesman body up on that bar top and started doing a fantastic Russell Coight. I saw that and thought, our job as bartenders is to get the people excited about drinking and partying at our bar. The following Saturday after about 11 lemonades, I thought fuck it, and jumped up and gave it about 200 percent.
The tradition was born and Jacob Cohen from Savile Row really ran with that tradition during his time being a rock star at Brooklyn.
You have been in few cocktail comps now. Any advice to the young bloods that are up and coming?
Don't be afraid to try something new. Despite popular belief cocktail comps aren't all about free trips and notoriety. Being flown around Australia and shaking hands and having a beverage with Matthew McConaughey are exceptional experiences but the highlight for me is what I've learned. From learning to ferment to infusing weird and wonderful foods into my drinks I've loved every success and failure owing to the fact I've learned something new.
Go in guns blazing and step outside your comfort zone, if you research and practise I promise something amazing will come from it.
Which venues in Brisbane do you hang out at?
It would be rude to not admit I'm answering this from Jamie Fleming's Alba Bar & Deli. Alba is a breath of fresh air and a place I frequently love to eat amazing food and drink exceptional wine.
However, one bar in Brisbane will always have a place in my heart. I love to revisit my old stomping ground The Gresham. The Gresham has been such a massive part of my life, even from before I worked there. I learned so much when I was an up and comer from the staff there and even more being part of the senior team.
Cobbler in West End is an absolute treat, I can honestly say I've never had a bad time at that bar, the staff are constantly amazing and the vibe is always on point.
Lastly, and it's hard to not sound like a plug, but I adore Cielo rooftop which is one of the bars I'm currently managing. The Sunday vibes are so strong with a beautiful view of Brisbane and great cocktails made by the great Andrea Gualdi from Maybe Sammy in Sydney. It's 100 percent worth checking out.
What are you go to drinks, and why?
If I walked into your bar tomorrow, expect me to order a lager and a shot of whisky. It's the drink I most often get around and a Gresham classic.
If you caught me in a naughty cocktail mood, I can't go past a London Calling, Pegu club, or a cheeky Americano (if I've had one too many drinks).
If I'm eating food, it's always wine and I love chardonnay that will straight up uppercut you with a stick of butter in its hand.
Lastly but most importantly, if I'm with my partner Gabby, I will gladly sink my teeth into a rosé, it makes me the sluttiest.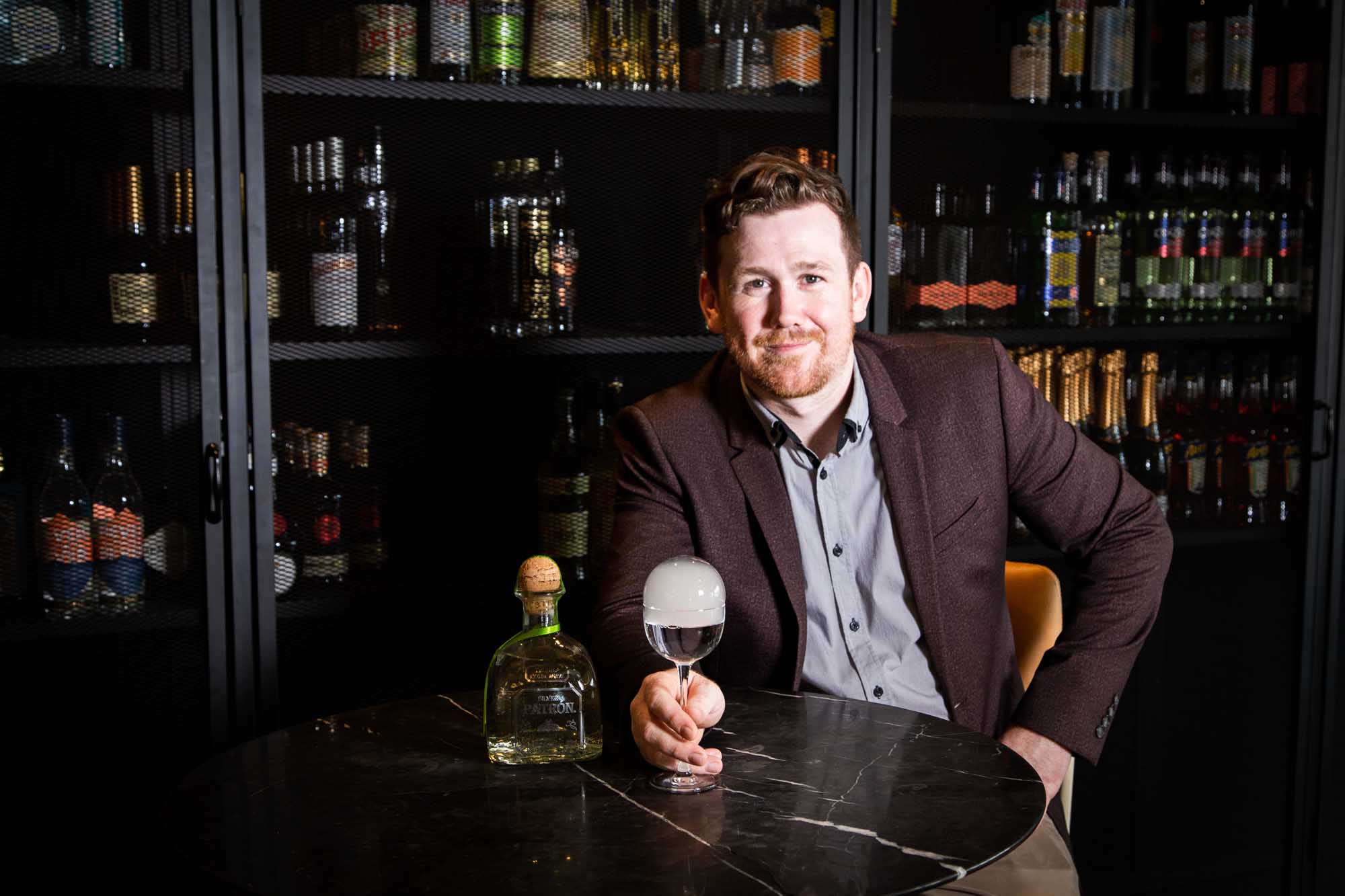 Tell us more about the new role and venue at Lacosta and Cielo? What can we expect?
Well where do I start? For the beginning the expectation is quality service with great drinks designed by one of the best venues in the world. The long-term goals are to carve a spot in Brisbane, which in my opinion is one of the best cities to drink in the world. I know there is bias in that statement, but I've done New York, New Orleans, Paris and London and I truly adore the scene in Brisbane. I think we underestimate the clientele and they are absolutely ready for more. Lacosta and Cielo and La Valle are bringing something not to eclipse or change but to build on this hospo hotspot of Australia.
How are the clientele taking the theatrical efforts you guys put on?
Turns out through all the fancy drinks, clarifications, blazers and flair, people fucking love bubbles. It was so humbling for me to realise how little I knew about theatrics of service. The clientele we have had in thus far are absolutely eating up the garnishes, cocktails and all round theatrics demonstrated by the team at Maybe Sammy, Lacosta, and Cielo. Being the guy who will take his shirt off and throw it into a crowd on a Saturday night, I'm a duck to water in this environment. I love being silly and making drinking fun, with all the great bars I've worked this has to be my favourite for being myself and the client response is representative of that.
What kind of drinks can we find in Lacosta & Cielo?
I'm going to get made fun of for this, but we honestly aren't selling drinks, we are selling experiences. I've never said that sentence with a straight face until now, however, from hand cream garnishes to flavour blaster scent-topped cocktails, this venue supported by Maybe Sammy is bringing ideas to Brisbane that haven't been seen even in the glory days of The Bowery. The drinks are a breath of fresh air and something Queensland has been working towards for a long time.
What is your favourite drink to make and do you find your customers listen to your suggestions?
My favourite drink to make is what excites my customer the most. I could say I love to make a Ramos or a Toronto, but my absolute favourite thing is to drop a cup of whatever they described and watch someone lose their shit. If you're good enough at what you do, a customer is putty in your hands; you can use a classic, a variation or an original to blow someone away. In my experience I've had someone not listen to what I've said but trust that I'm working toward their best interest.
No doubt when COVID is a thing of the past the hotel will be popping off? Are cocktails available for room service?
I can't answer this question yet. Big ideas coming up but can't give anything official
What new trends do you see that you think will work well in the future of the drinks world? Any you do not see Australia adapting to?
I think that using pickled veg and fruit is just starting to take off as a common trend in bars and I think it's going to clean up the garnish game and shrub game.
What Maybe Sammy is bringing to Brisbane is going to have impacts that change the game, specifically the introduction of a hand moisturiser as a cocktail garnish. No matter how wanky or silly it may seem, the idea of taking home the scent of a cocktail and where you got it has massive psychological effects that will make that patron always remember what they felt the moment they tasted that drink with the given garnish.
Using food as a flavour in cocktails is very adaptable and exciting, however, comparing food to a cocktail is something I think Australia conceptually struggles with. Australia is such a big player in wine I'd suggest we leave food garnishes and pairings with the wine world.
Where do you see Brisbane in the next five years?
Honestly, this is a two-part question. I truly think Covid has impacted Brisbane so heavily that we aren't going to see much growth for the next two years. However, I feel Brisbane is going to be a different city for this industry in five years.
The hospitality scene is so excited to pave the way and new venues are a way to put ourselves on the map. I honestly believe that in three years, Brisbane will be well on its way to leading trends on par with Melbourne and Sydney and I personally cannot wait to see what this brilliant city has to offer.
What is the new chapter for you? What's next?
Great question. I'm so focused on the new venture that I can't see much past that. I can't wait to get down to Maybe Sammy and work with the team and see what I can adapt to Brisbane's hospitality scene. Overall my next step is bringing some training to the Maybe Sammy and Salt Meat and Cheese Group that is new and innovative. Using my degree in education, I want to make it accessible, interactive and new. Other than that, just growing and always developing for this industry I love.