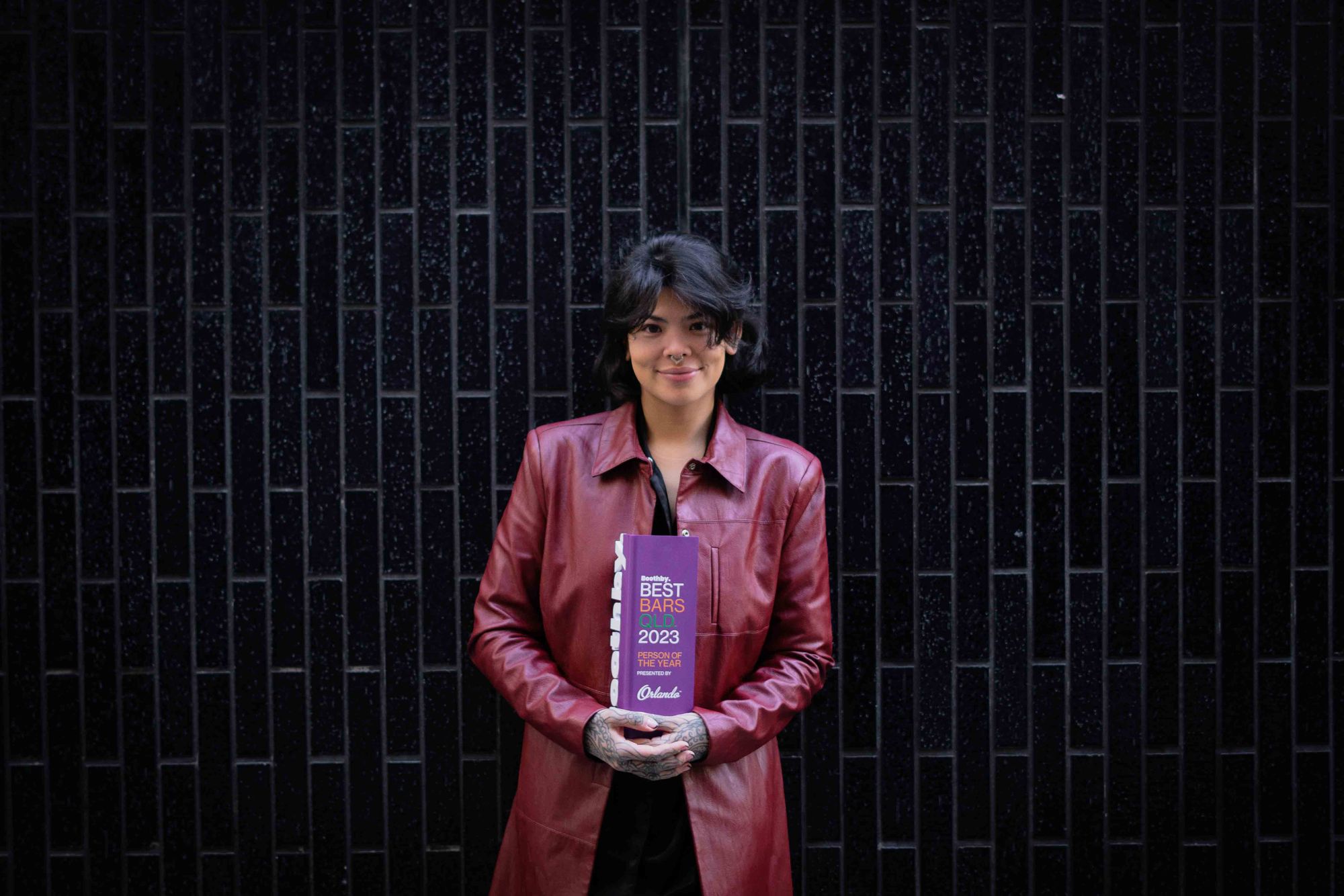 She inspires, "challenging the classic notion of a career in hospitality."
It's here — after months of planning, nominations, and voting, I'm up in Brisbane getting set for the inaugural Boothby Best Bars QLD Awards.
It's all happening at Frog's Hollow Saloon tonight from 6pm. We're counting down the 30 best bars in Queensland, and giving out five major awards: the Best Bar in QLD sponsored by Giffard; the Best New Bar QLD sponsored by Patrón Tequila; the Best Cocktail Bar QLD sponsored by Perrier; Person of the Year QLD sponsored by Orlando; and the All Time Great, to a high-placed bar on the list that has been operating for seven years or more.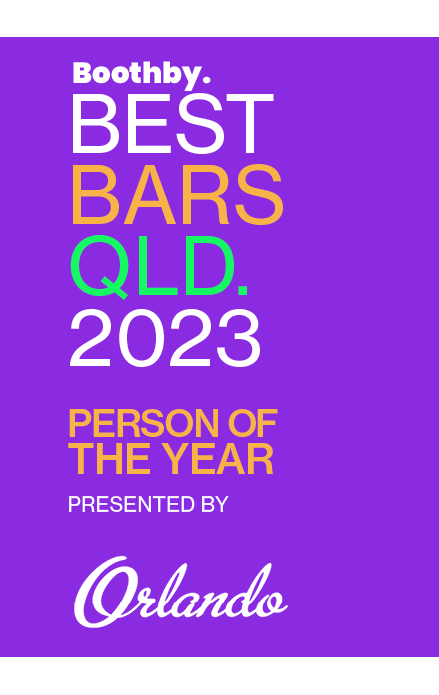 Ahead of tonight's event, however, it's my great pleasure to announce the Boothby Best Bars QLD Person of the Year presented by Orlando:
It's none other than Millie Tang.
It can be a little difficult to pin down just what Millie does, but perhaps that's the way it should be; Millie is proof that if you follow your passions and interests and work hard to produce good work, you can make a career that satisfies you. As one of the nominations for Millie said, she is "challenging the classic notion of a career in hospitality." So Millie is a bartender (when she's in town you'll find her at The Gresham), a photographer, and all-round creative. But she's also a mentor to younger bartenders in Brisbane's bar world. She's known for her work both at home and abroad, and she was the hands-down winner of this award.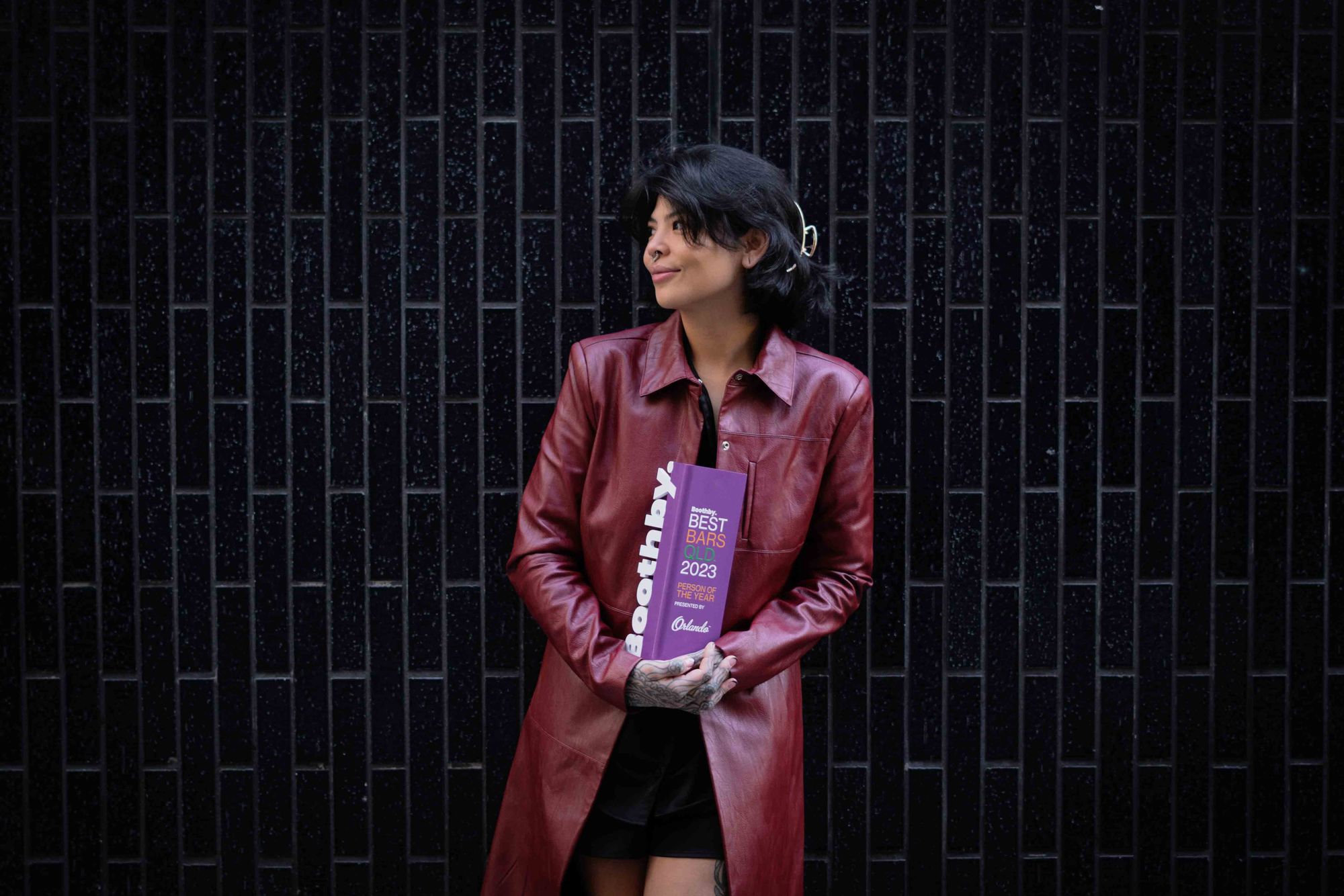 But Millie couldn't be at the awards tonight — she's off overseas to take photographs of the wider bar world — so I caught up with her on the weekend to present the award to her. We spoke about how so often, good bartenders in Brisbane move to Sydney or Melbourne, and about how it's next to impossible in Brisbane to get a licence for a small bar outside of certain licensed precincts (which limits bartenders' ability to become bar owners). And asked what the award meant to her, Millie tied this all together.
"Well, I cried," she said. "It's bittersweet in a way. I've thought about that stuff a lot to be honest, especially about the fact that a lot of people do move away from here, they feel like they hit a ceiling in their career and they have to move away to build something. And I'd agree with them.
"I'm not of the opinion that just because I've been able to find a measure of success based out of Brisbane that it's there for everyone — I don't think that's true, because I've have a lot of other different things I do that have been able to help that. And these guys are younger — I'm 32 now, and this only really happened in the last three to four years.
"I've been working bars for 15 years, there's been a major investment that has gone into [my career]. It's not an overnight thing at all. And I'm lucky to have had people helping me along the way, and different sorts of people: [artist] Steen Jones with [now closed bar] Deathproof was a major factor in the personal branding thing.
"I just wish that there were more opportunities in Brisbane for people to achieve more within the city, without having to move away."
To that end, Millie said she's working on a couple of projects this year that she hopes can help more bartenders.
"I want to try to get to a place where I can share it as well," Millie said. "I'm trying to do that this year with a couple things, especially [with] young female bartenders — I know it can sound like a trope, but I actually really mean it, I never had a female mentor, I never had a strong female character in hospitality. I had people I looked up to, like Jenna Hemsworth — I look up to Jenna a lot, I look up to Krystal Hart a lot.
"But it would be lovely to share, to take what you have now and to push it on to other people."
I can't wait to see what comes next from Millie this year — congratulations to her on a well deserved accolade. And a big thanks, too, to our sponsor of this award, Orlando, for helping to make it possible.
And when we're raising a glass to Millie at the Boothby Best Bars QLD Awards tonight at Frog's Hollow, we'll be raising a few Palomas made with The London Essence Co.'s pink grapefruit soda, too. We've got that story online today as well — you can check it out at the link below.
And stay tuned for the announcement of the Boothby Best Bars QLD Top 30 later tonight — it's one heck of a list.